Zero Point Spicy Chicken Chili
[unable to retrieve full-text content]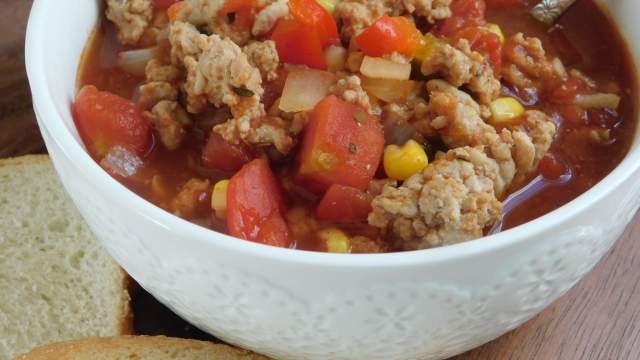 Zero Point Spicy Chicken Chili is packed with lean ground chicken, peppers, onions, and corn for a hearty chili that is only 226 calories and zero Freestyle Smartpoints.
I don't know about you, but the minute the new Weight Watchers zero point food list came out, I couldn't wait to make some zero point chili. Now to be honest, having a hearty soup like these with 0 points made me a bit nervous. However I was pleased to discover that after having about 2 cups worth for dinner, I wasn't hungry and didn't feel the need to snack. There is something to this new program that seems to be making sense.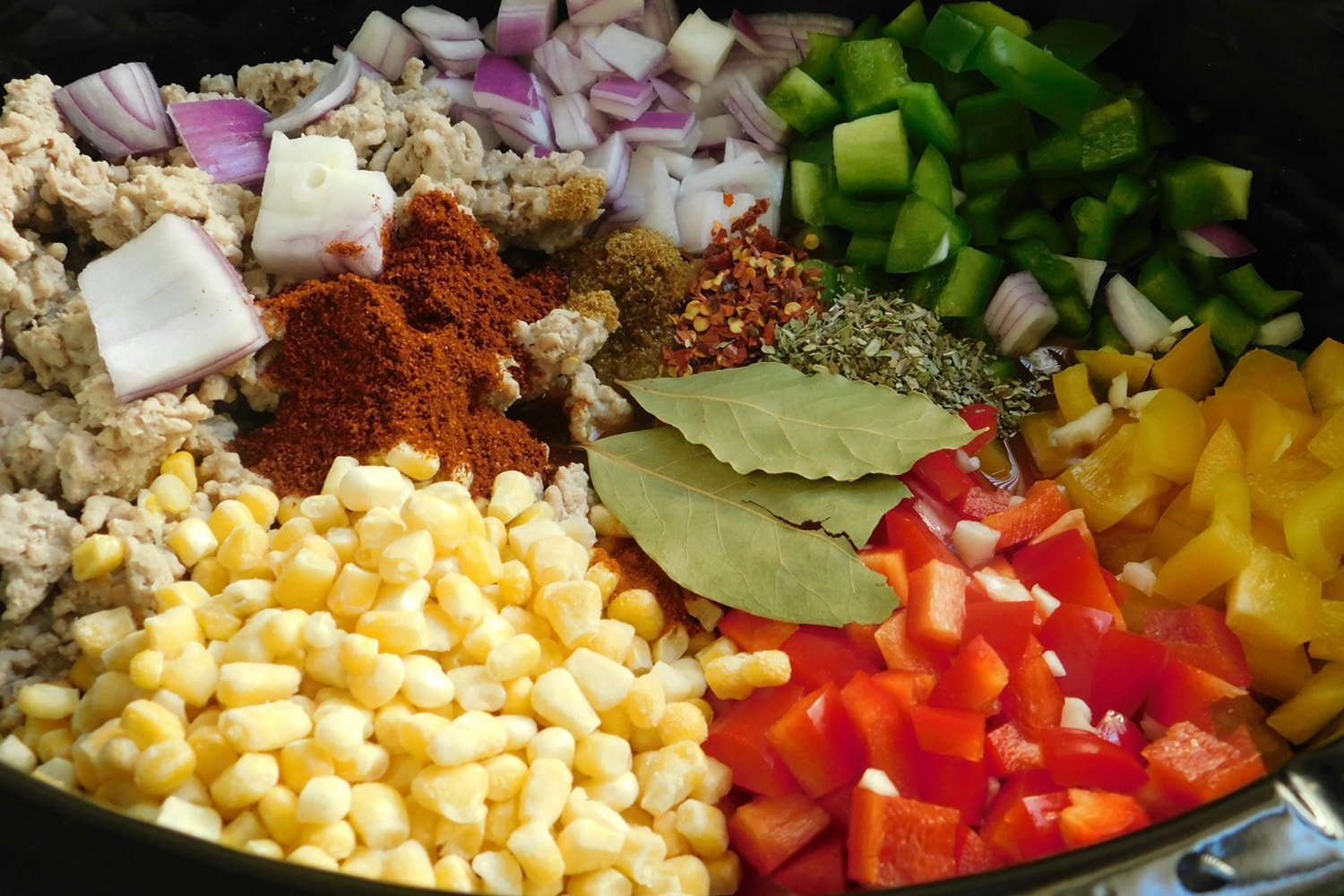 Now let's talk about this chili. It's packed with tomatoes, peppers, onions, lean ground chicken, and plenty of spices. I left out beans since I am just not a fan. But you could definitely add in some black beans, kidney beans, or pinto beans to make a more traditional chili. Plus since they are zero points, you don't have to worry about that if you are on WW. In terms of spice, this actually isn't that spicy of a chili even with the Frank's, cayenne, and chili powder. You can either bump it up with more or tame it by using less or eliminating the hot sauce and cayenne completely. Lastly, this chili freezes well so don't be afraid to make a nice big batch. You'll be happy to have it for quick meals in the future.
Tips for Making Zero Point Weight Watchers Spicy Chicken Chili
You can use 99% lean ground chicken or turkey for this recipe. Ground beef or ground turkey sausage would also work but it will no longer be a zero point soup.
To deepen the flavors, saute the peppers and onions with the chicken before adding them to the slow cooker.
For a more traditional chili, add your favorite beans to the mix. Kidney beans are typically used in chili but anything will work.
Think outside the box! This chili is really tasty as a soup but can also be used in all types of recipes if you use a little less broth. Consider scrambling it into eggs, adding it as a topping to a baked potato, making some sweet potato nachos, or serving it over spaghetti squash with some melted cheese.
A good bowl of chili needs some toppings. Consider adding cilantro, green onions, Greek yogurt or light sour cream, cheese, baked tortilla chips, or avocado.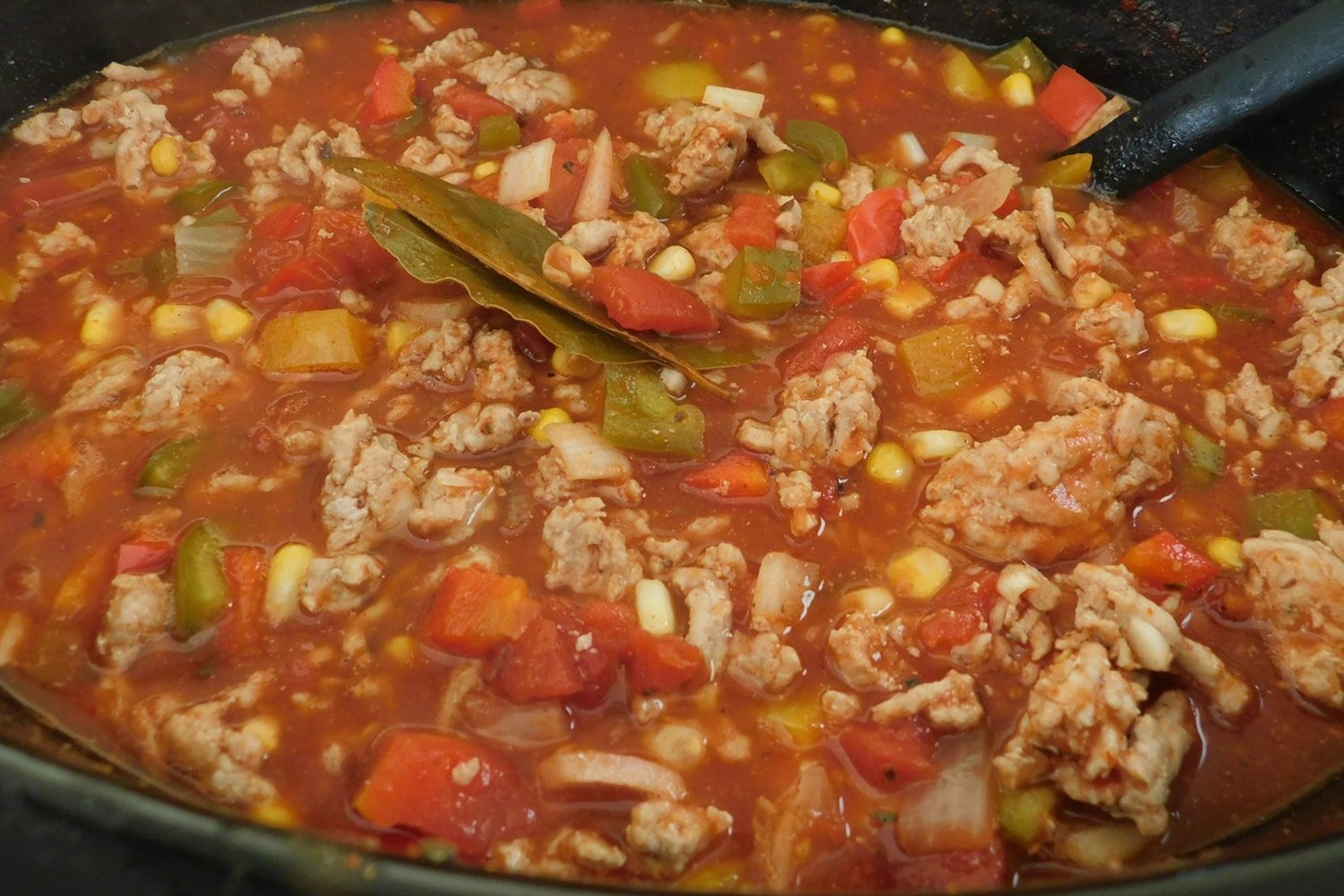 Calories 226, Total Fat 4g, Total Carbohydrate 15g, Protein 31g, Serving Size 1.5 cup