[unable to retrieve full-text content]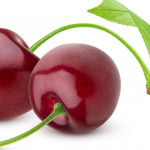 Welcome back for Round Two in our olfactory battle series! Thanks to all who "fought" in Round One. (To visit part one, where as of this writing the winner is Pink Sugar, click HERE.) An even bigger thanks to those who voted for one of the actual three listed cotton candy scents! Please understand that this series is not meant to be an exhaustive listing of each and every fragrance in any gi…
Read full article: Which Would Win?: Cherry Fragrances from Fragrantica Perfumes and Colognes Magazine.