This post has been sponsored by Aveeno®. All thoughts and opinions are my own.
My 11-year-old daughter has always watched with fascination when I do weird things like curl my eyelashes or wear a sheet mask. Now instead of just observing, she wants to experiment. And buy her own products. And ask questions. (So many questions!) I, of course, think she's beautiful just how she it, but how do we teach girls the lessons of natural beauty?
1. Start good habits now
Learning how to care for your skin starts with good habits. And since skincare is easier for me than perfecting the cat eye, I'm starting my daughter's beauty lessons by teaching the basics that lead to healthy skin and hair. A skin and hair regimen doesn't require a ton of products. We picked up 5 products—shampoo, conditioner, lotion, cleanser, and sunscreen—at Walmart. Walmart has a great selection (and great prices) but we went with Aveeno®, one of my favorite brands. And just in time for Earth Day, save up to $20 on participating Aveeno® products.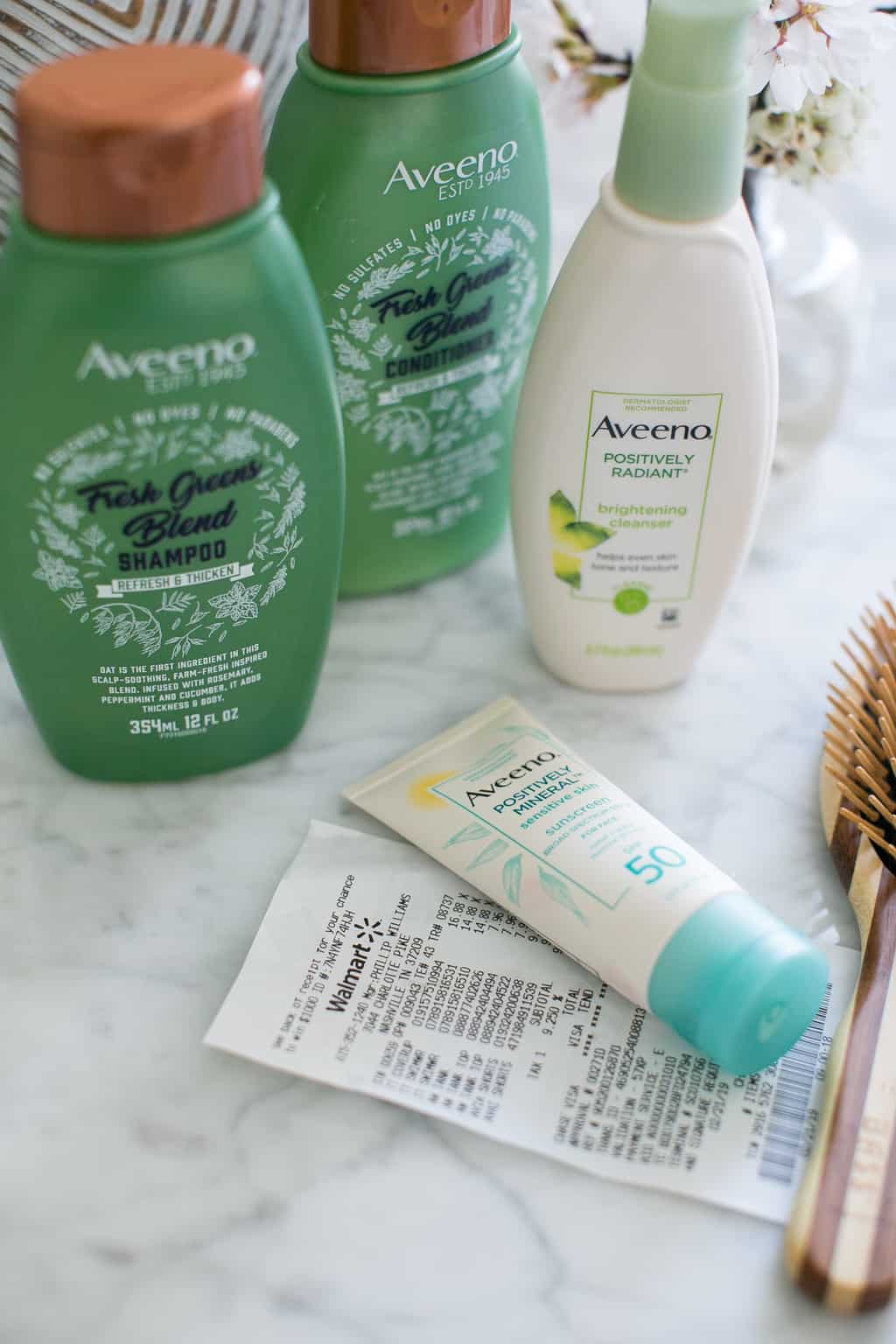 Teens (and tweens) definitely care about putting their best face forward, and a good routine helps them know and love the skin they're in. Twice daily cleansing is essential for teen skincare, and the Aveeno® Positively Radiant Skin Brightening Cleanser is a gentle way to start. It's oil and soap-free but still whisks away dirt, oil and makeup. You won't need to cover up with makeup if your skin is glowing!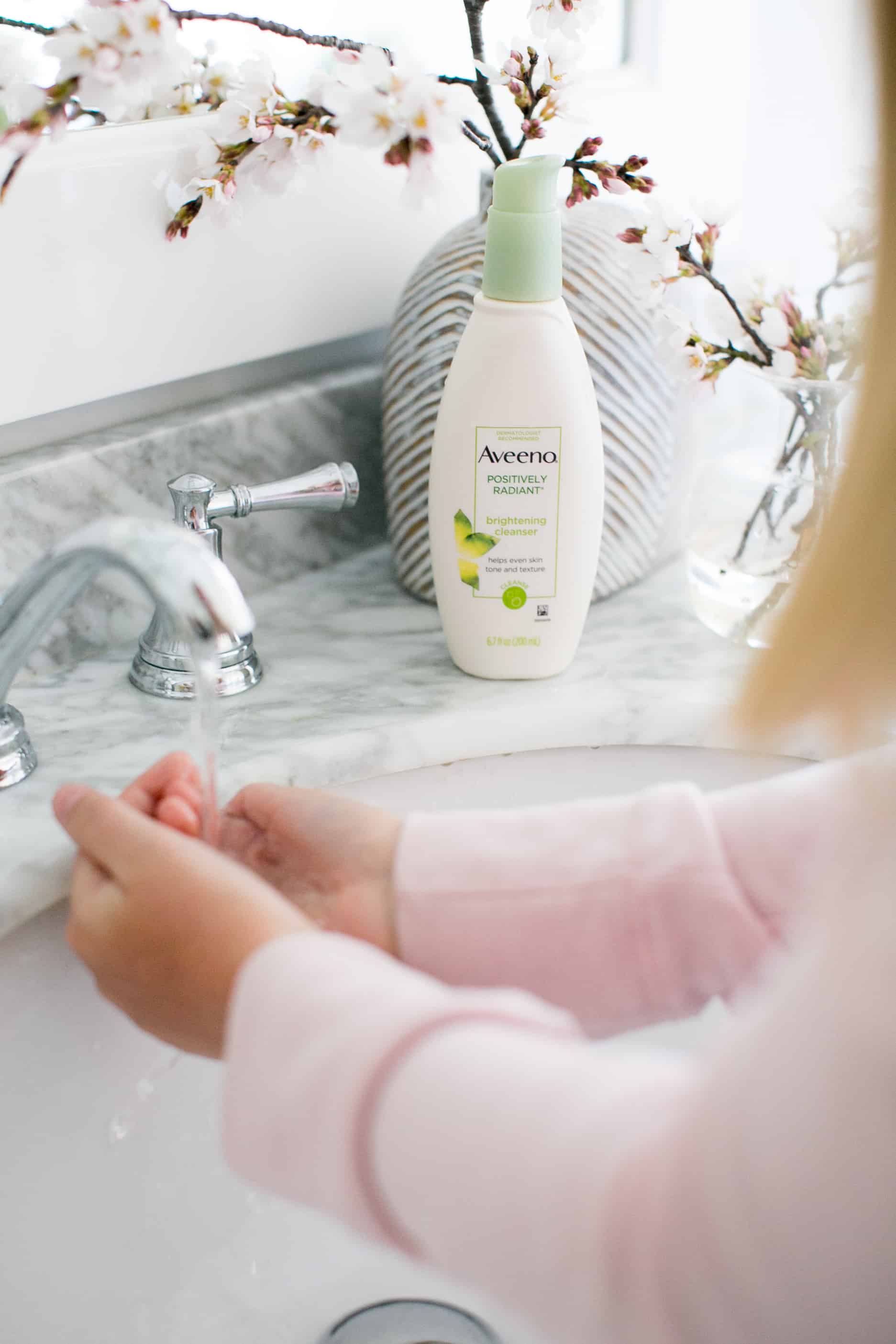 The habit I wish I had started earlier? Sunscreen!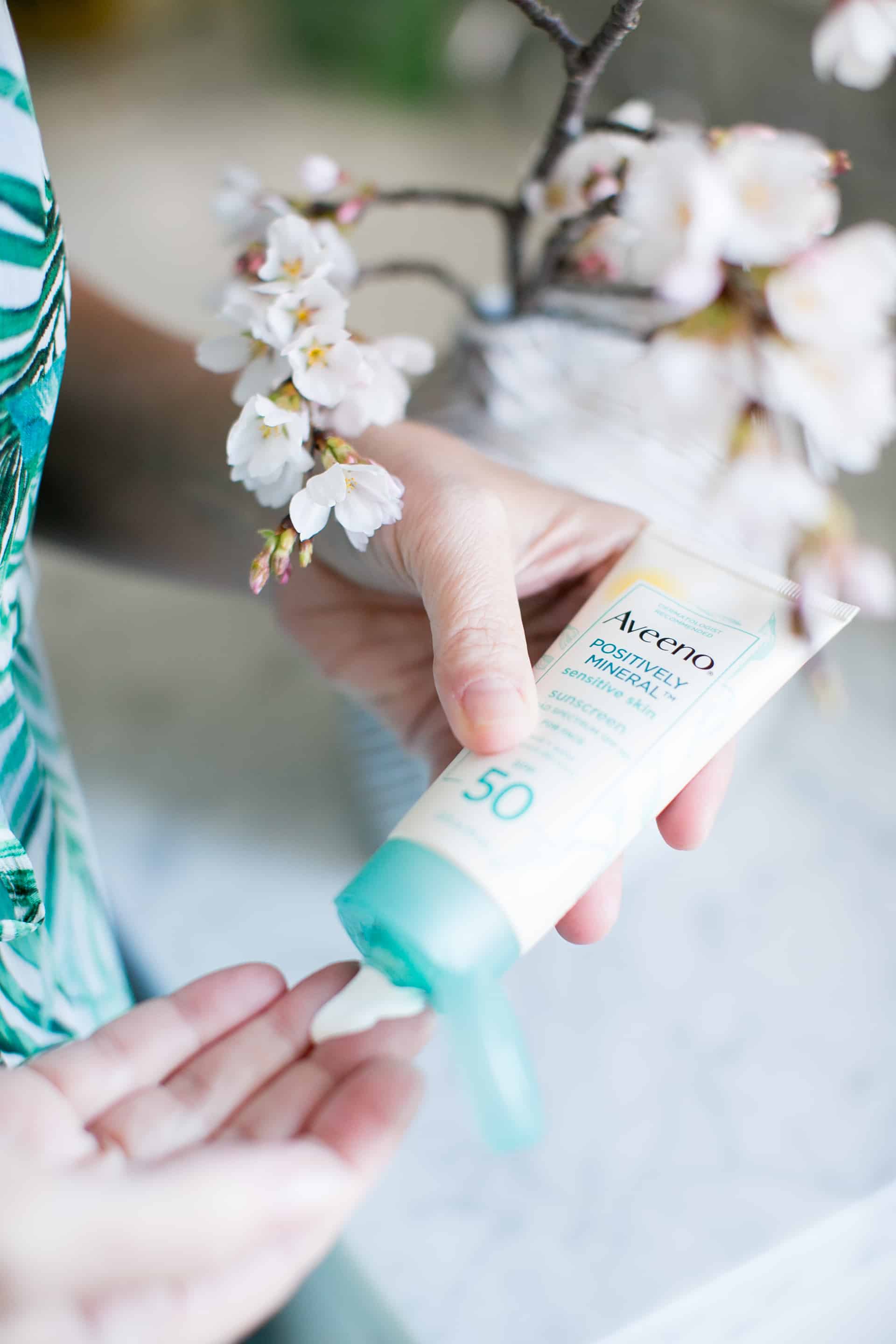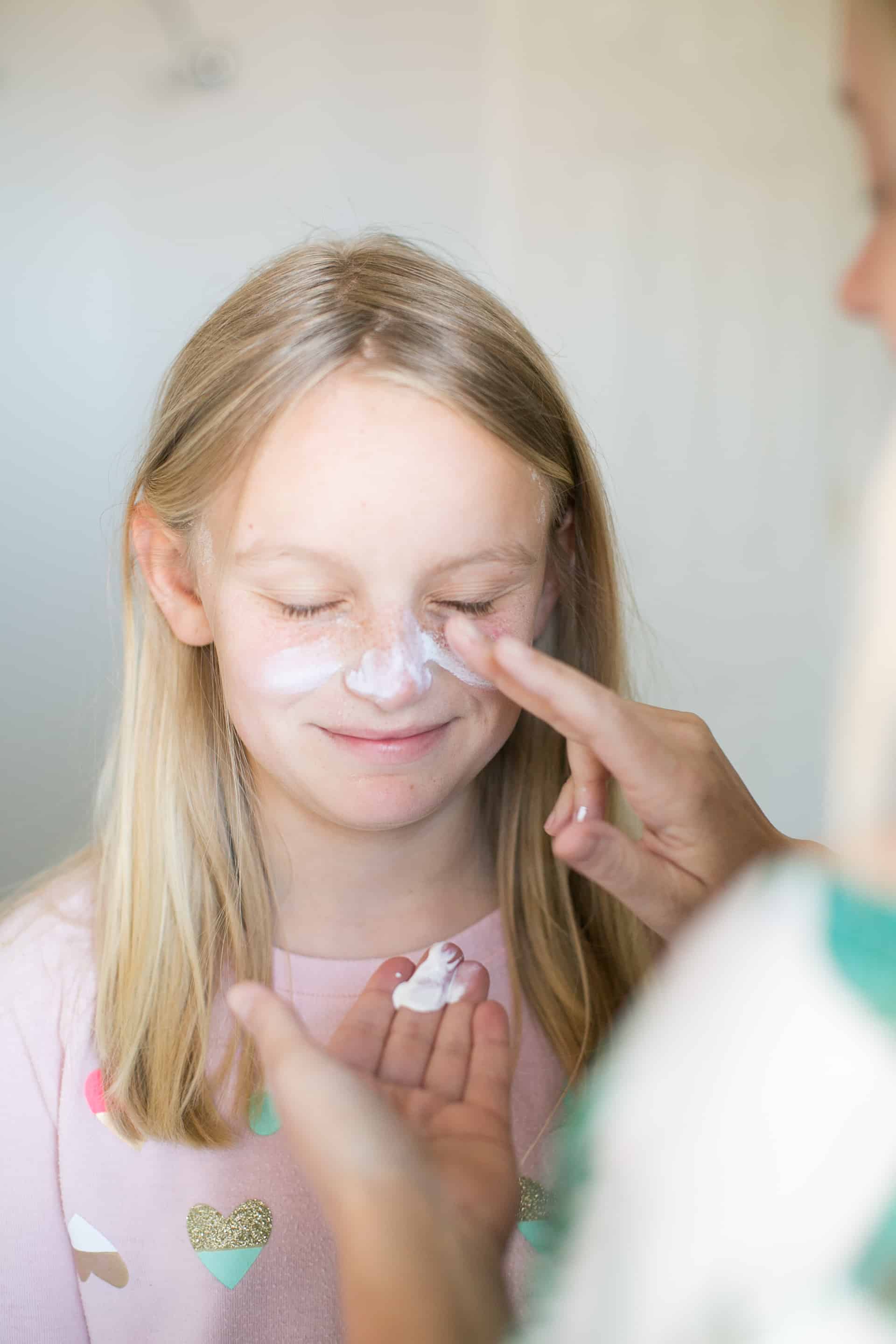 If I could go back in time, I'd put sunscreen on my face, hands and chest every. single. day. Aveeno® Positively Mineral Sensitive Skin Sunscreen provides natural sun protection with 100% zinc oxide. It's oil-free and light enough to wear under makeup.
2. Ingredients matter
I encourage Caroline to read about what ingredients lurk in makeup and skincare products and make good decisions about what she puts in her body and on her skin. Take opportunities like Earth Day to encourage curiosity and conversation about natural beauty and flesh-friendly ingredients. Plant an herb garden together with plants like rosemary, lavender and basil and talk about their beauty benefits inside and out.
Oats are one of my favorite beauty ingredients, and they're the first ingredient in Aveeno® Fresh Green Blends shampoo and conditioner. Anti-inflammatory oats soothe scalps and thicken hair. And then there are the ingredients they don't have: sulfates, dyes or parabens.
3. Learn to love DIY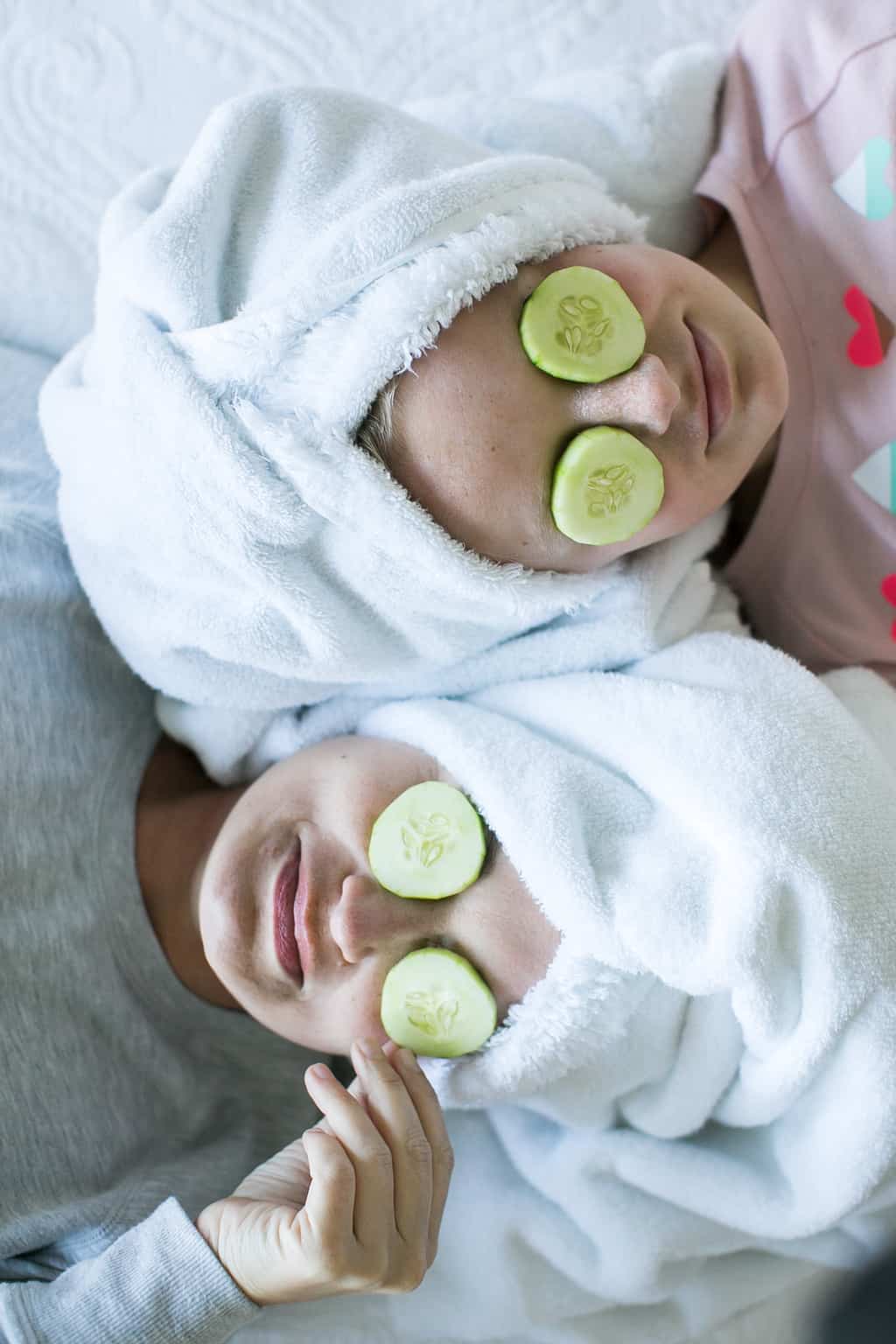 I cherish the opportunities to bond over beauty, whether it's braiding Caroline's hair, getting mani/pedis together, or experimenting with homemade beauty recipes. We've tried store-bought kits for things like bath salts and lip balms, and I cringe at the synthetic fragrances and dyes they use. I much prefer to teach her how to make things like face masks and bath bombs with simple, natural ingredients that come from the Earth. Plus, it's empowering to know all the recipes you can make with basic ingredients like baking soda, coconut oil and honey.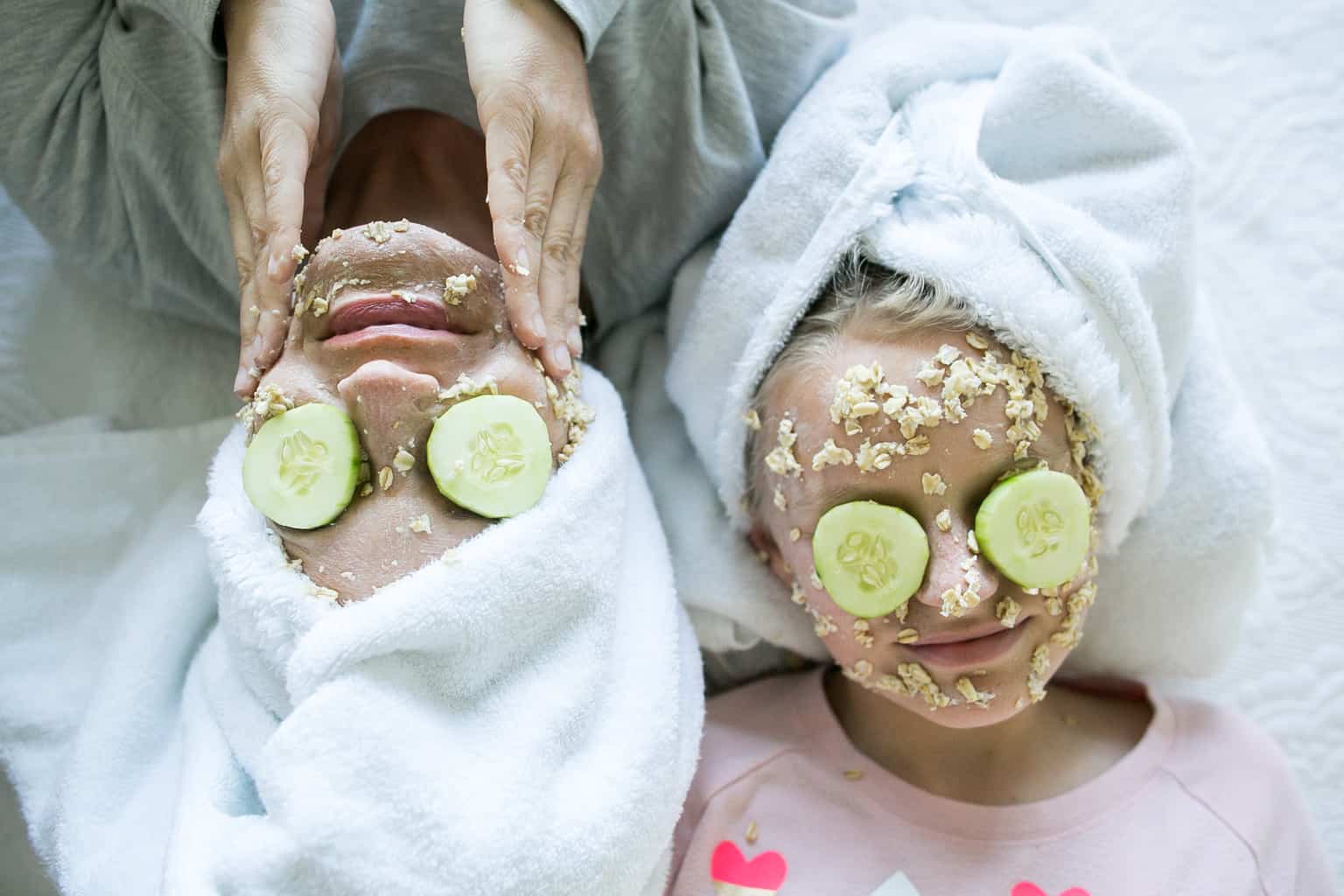 4. Be a natural role model
One thing I've learned as mom is that kids watch everything you do. If I can role model things like getting exercise, eating good food, taking care of the earth, then I can role model natural beauty too. That means reining in the criticism of my looks and showing that I'm happy with myself, flaws and all. Little things like wearing sunscreen, giving yourself a manicure, or taking a long soak in the bath help teach them it's okay to love themselves (and their bodies).
Be sure to look for Earth Day Aveeno® event at a local Walmart near you! Click here for more details.
Related