Warm Milk and Desserts by Chabaud
The perfumes of Sophie Chabaud, launched in Chabaud Maison de Parfum, are united by one feature: all of them are very cozy and home-like. These Montpellier-based fragrances just make your life easier, without forcing you to make a detailed perfume analysis or meticulous thinking. They are not for perfume critics and highbrow bohemians – but for those who like to smell good without falling into the study of Baudelaire's metaphorical outpourings and the collisions of character and fate in Shakespeare's dramatic art.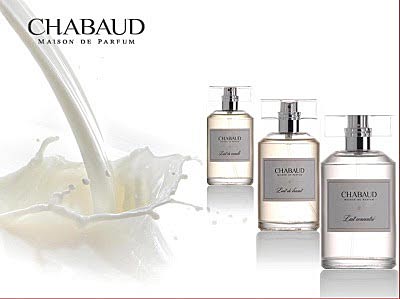 Lait Concentre was the very first gourmand perfume in Chabaud Maison de Parfum collection. It was inspired by condensed milk, and it smells of the same condensed milk we know and adore from our childhoods. Imagine how it stretches under a spoon with a white thinned thread, imagine how this thread curls on the surface of an open jar and you can paint by it with disappearing patterns; remember how it fills the mouth with a thick sweet mass and a rich creamy smell… The main thing, of course, is how it smells!
Soothing milk notes, a little butter and creamy caramel, a wrapping texture that melts in your mouth – it's even strange to see that the fragrant liquid in the vial is absolutely transparent, not white and viscous. It is equally strange to feel such a familiar smell, but do not feel the sweet taste in your mouth.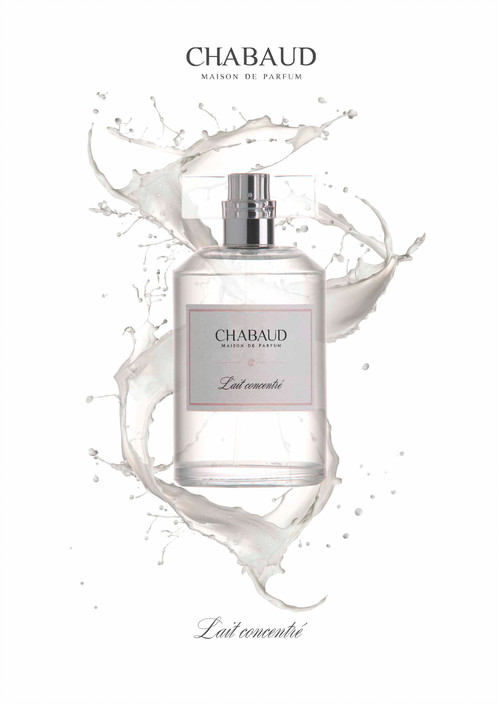 So Lait Concentre can be used in the jesuit forms of fragrant marketing, putting it on the menu pages in the coffee shops to increase the purchases of desserts, like some pancakes with condensed milk or salted butter caramel macarons. Or spray directly at the entrance to the coffee shops, forcing passers-by to experience a sudden attraction to sweets. I would not try to test the fragrance on children, knowing their love for sweets.
Another perfume on theme of sweet milk, Lait de Biscuit Chabaud Maison de Parfum, starting from a sweet vanilla beansl tincture based on rhum or cognac.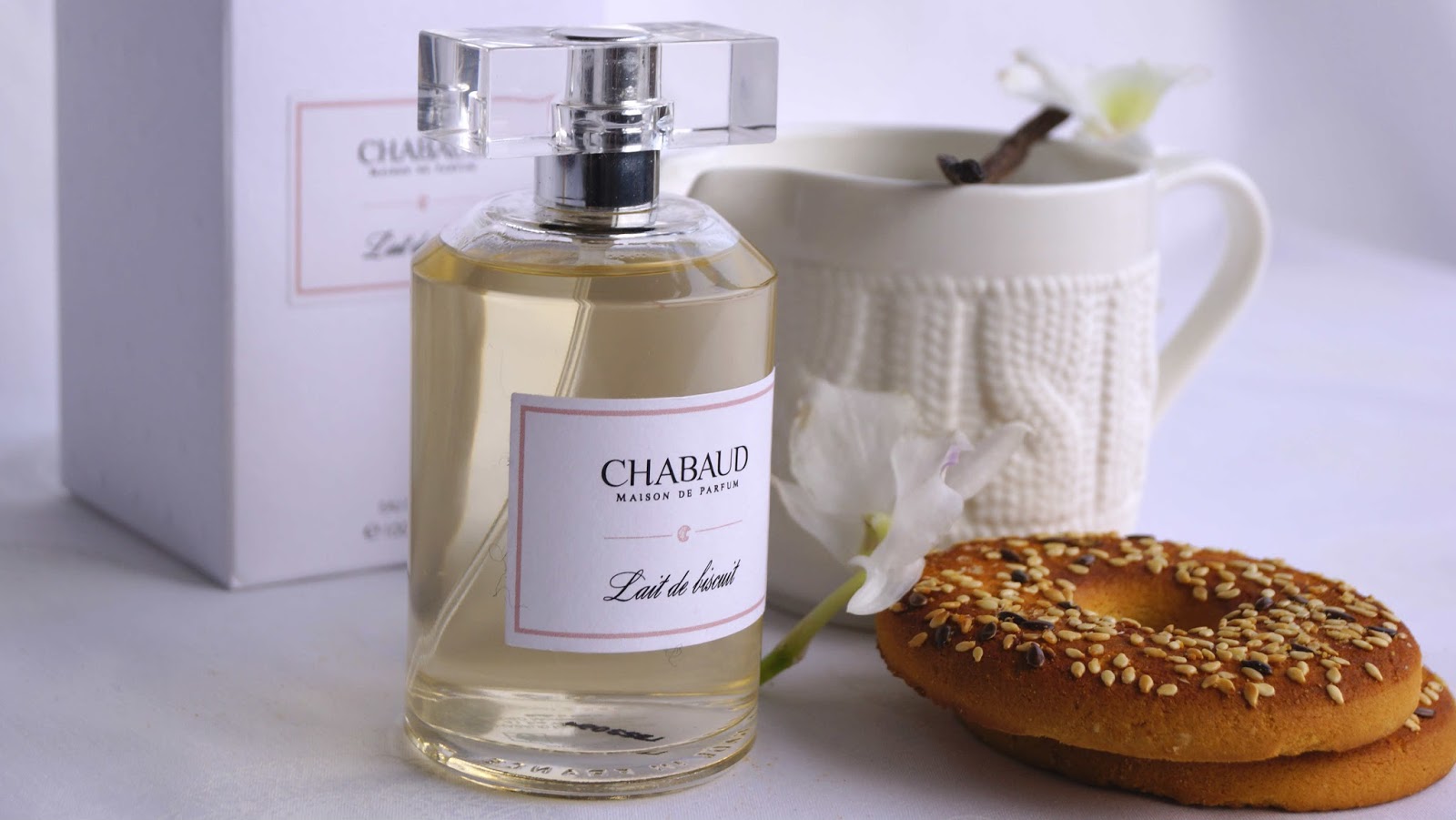 It has a light similarity with Double Vanille Spiritueuse but Lait de Biscuit is more young, more airy and not so serious balsamic-woody. And then, some shades of gingerbreads and burnt sugar appear in soft vanilla clouds, and the perfume becomes close to the Manakara Indult flanker, which is oriented to young kids. Tender, and more tender! All the notes here are made with a light hand – Hedione, vanilla, Homofuronol (or their analogs) – and it's the easy gourmand scent, that makes soft Candy Prada to sound as loud as a Jericho trumpets in comparison. The sweet milk, promised in the name, is shown in the heart, it's already warm and infused with vanilla pods. However, the spicy and crispy golden feel of homemade cookies stays longer.
I imagine this fragrance as a means to create a cozy atmosphere and a quick lulling of children if the fragrance is applied to the pajamas half an hour before bedtime, before the evening glass of warm milk with honey and biscuits. Lait de Biscuit is not big with its sillage, but its lasting power is pretty good. The next morning perfumed pajamas will smell sweet, cozy and warm. True "mother and daughter" perfume.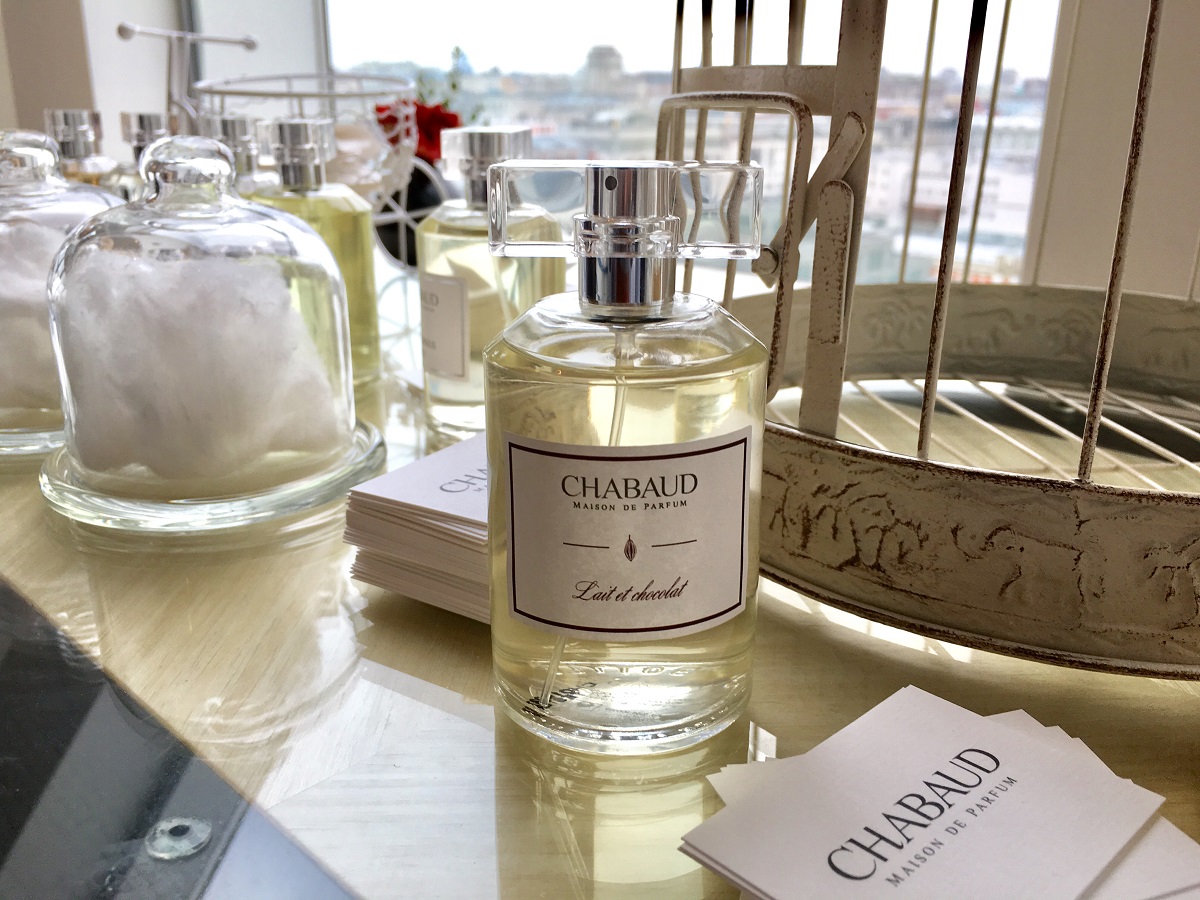 Lait et Chocolat Chabaud Maison de Parfum first shows its chocolate rough nature, but it's not bitter or milk chocolate or hot cocoa, but a dry chocolate cookie with roasted nuts, which crumbles when you bite it. This fragile texture, easily crumbling, giving lots of crumbs, is perfectly conveyed by the powder effect. Even the newly opened can of cocoa powder does not give the saturation and power of the perfume.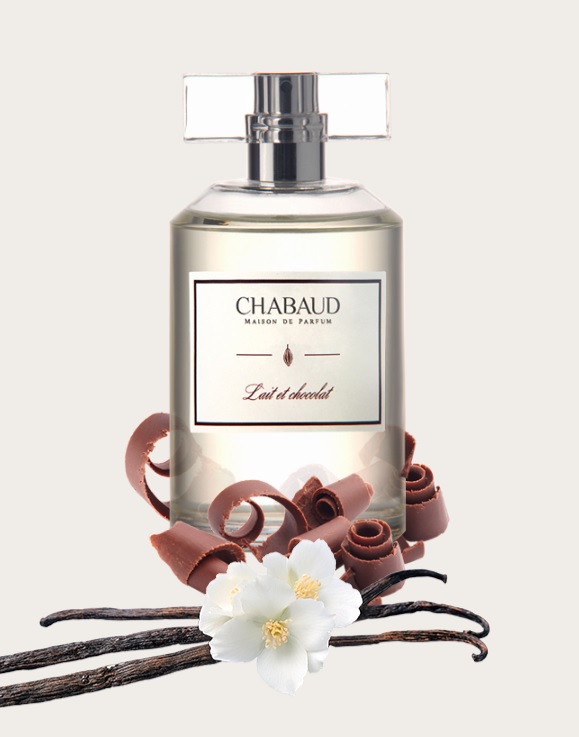 Dissipating, the chocolate note gives way to the accord of condensed milk from the Lait Concentre, and then Lait et Chocolat Chabaud Maison de Parfum dramatically reduces its strength, becoming a translucent sweetness of condensed milk, butter caramel, butter and musk – and some chocolate powder. I wouldn't say it's the Chocolate Factory Willy Wonka smell, or the gourmand wind from the confectionery factory, it's rather the aroma of the chef, a specialist in chocolate desserts and sweets baking. The musky-vanilla base will fit more for girls' taste.
We can congratulate Sophie Chabaud, Chabaud Maison de Parfum perfumer, with this successful series of fragrances (there is no Lait de Vanille in the review) – unlike many gourmand flavors they are natural and balanced, cozy and light. I do not know how they would behave in turbo mode; their soft purring is just enough for me.
| | |
| --- | --- |
| | Sergey Borisov has been involved in perfumery since the early 90`s when he had his own perfume-devoted program "Close to Body" on Krasnoyarsk radio (1993). As a perfume enthusiast (known as moon_fish), he became famous in Russia for his translation of Luca Turin's Perfume: Le Guide. He made a career as a fragrance journalist and contributed to distinguished magazines such as GQ, Vogue, Elle, Cosmopolitan, Interview, Forbes, Allure, Robb Report, Flacon, Departure, RBC-Style, TSUM-Magazine (2008-2016). His own online columns for RBC-Style.ru, Vogue.ru, and GQ.ru (2006-2015) have earned him international recognition and an invitation to be an editor for the Russian edition of "The Little Book of Perfumes" by Luca Turin & Tania Sanchez. Sergey Borisov was invited as a speaker at Esxence 2012 (Milano) and Intercharm 2015 (Moscow). In 2013, Sergey joined the Fragrantica team. |