This post has been sponsored by Avalon Organics®. All thoughts and opinions are my own.
Growing out your hair is definitely a test of patience. The wait for that 1/2 inch of growth each month can feel slooowww and endless—especially during wintertime when your hair tends to be dry, damaged, and not exactly at its healthiest.
The good news is that the healthier your hair is, the faster it grows. Here are a few ways to keep your hair shiny and strong (and keep your sanity) in the process.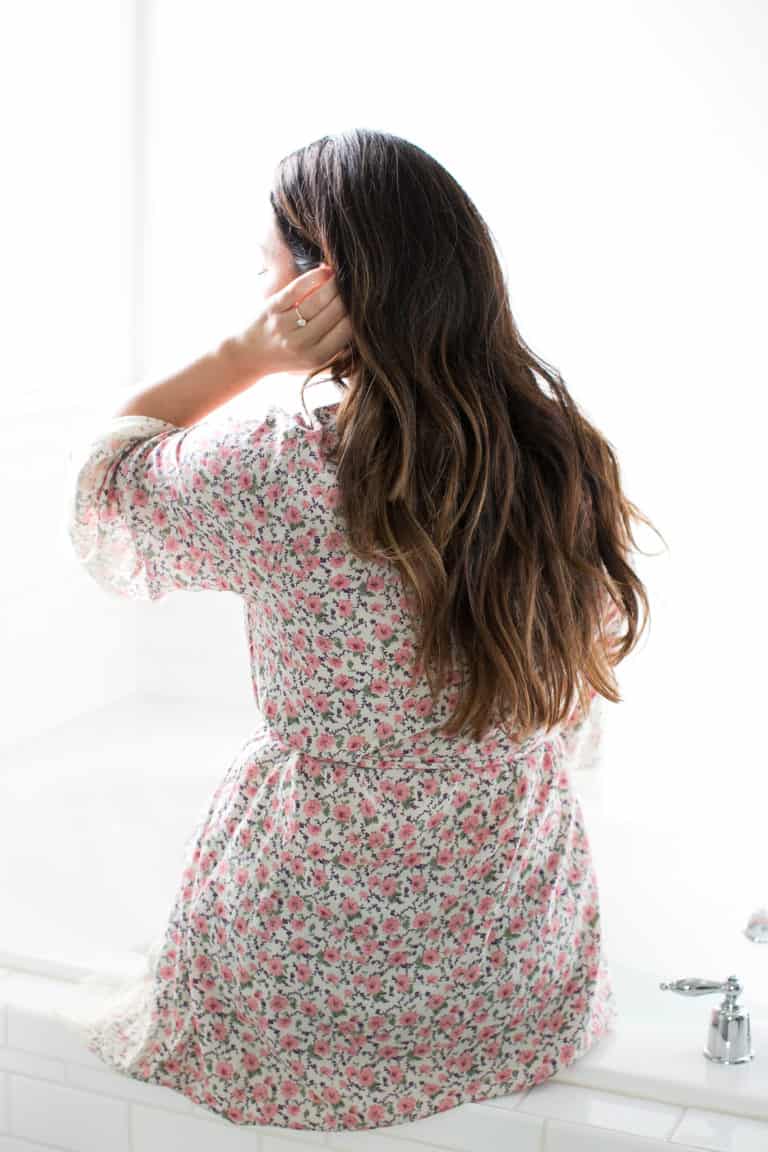 1. Add in Biotin
Biotin is a B vitamin that helps improve the infrastructure of keratin, the protein that makes up your hair, and also helps promote hair growth. Up your biotin intake via a supplement, and get hair-building nutrients by adding biotin to your hair care regimen. Avalon Organics® Biotin B-Complex Thickening Shampoo & Conditioner includes biotin to stimulate the scalp to encourage hair growth and strengthen hair strands.
2. Rethink cleansing
Shampooing your hair too much strips it of the essential natural oils that keep strands soft and smooth. So it's okay to wash less, especially during winter. And when you do shampoo, focus on lathering only at the roots and let the suds run down your hair to wash the ends without scrubbing. As you cleanse, give your scalp some TLC. Massage your fingers into the scalp to increase circulation, which can stimulate growth in the hair follicles.
Use a gentle plant-based shampoo like Avalon Organics® Biotin Thickening B-Complex Shampoo that's vegan, biodegradable, and free of GMOs! I love that it's free of hair-stripping sulfate cleansers, synthetic fragrances and colors. Check out Avalon Organics® products for yourself at your local retailer store, and save on your purchase with this coupon!
3. Conditioner is your friend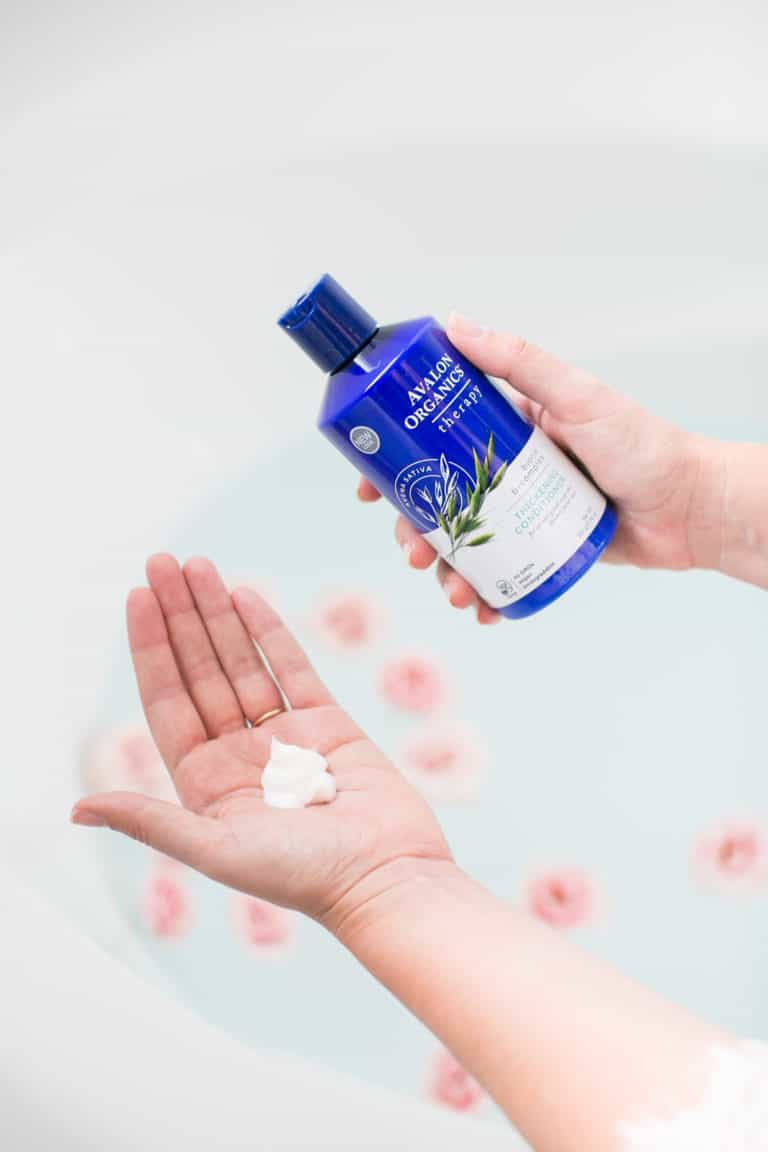 Don't skimp on the conditioner! To avoid weighing down your hair, focus your conditioning efforts on the hair that's below your ears. Avalon Organics® Biotin B-Complex Thickening Conditioner makes brushing and detangling easy (important for preventing breakage) and it's easy to fight frizz and flyaways.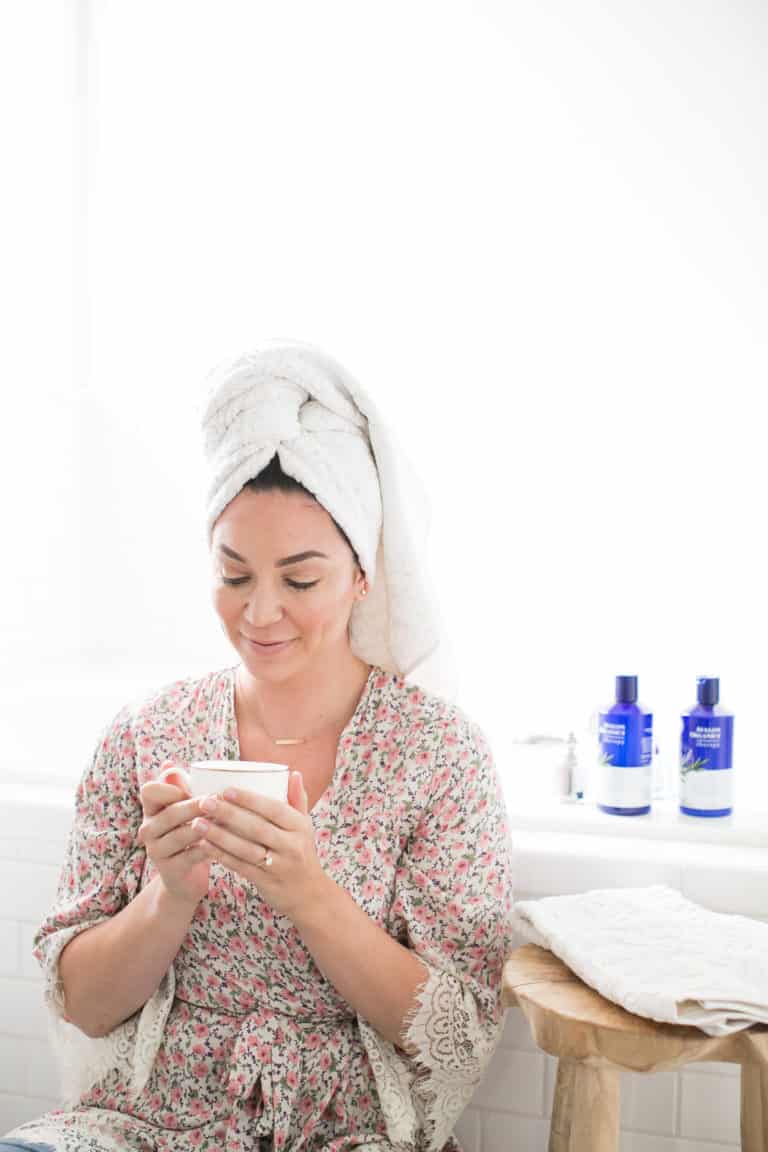 Apply a moisturizing hair mask weekly to deep condition. It's an excellent time to soak in the tub! And if you're a fan of wrapping your hair in a towel, make sure to use a microfiber hair towel to help minimize breakage of delicate strands.
4. Up your omega-3s
Omega-3s (found in flax seeds, chia seeds, fish and fish oil, walnuts, and basil) are especially good for keeping your hair strong, shiny, and growing. Studies show the good fats protect against hair loss by improving hair density.
5. Trade in your brush

Trade in your harsh bristle brushes for something that can handle tangles without tugging and pulling. When you brush, start from the bottom and work your way up to avoid creating bigger knots and more breakage.
6. Upgrade your pillow case
It's time to make the switch to a silk pillowcase. It's a simple switch, but it can make a big difference. The softer fabric causes less friction, which leads to fewer tangles and less breakage.
7. Play around with styling
Growing your hair out is one big experiment, so don't wait until it's the 'perfect' length to try new styles. Plus, something as simple as changing up your usual ponytail or bun placement can help you avoid weakening your hair in the same place every day.
8. Avoid hot styling
To keep your hair as healthy as possible, try to avoid styling with heat (drying, curling, etc.) as much as possible and never use the hottest settings. You should also avoid damaging treatments like bleaching and chemical relaxers.
9. Yes, get your hair cut
You still need trims when growing out your hair, but you can space them out further to every 10-12 weeks. Ask your stylist for a hair 'dusting' to snip off split ends. If you have shorter hair, I've found it helpful to go in for regular haircuts to keep transitioning the style so the mid-length phases don't feel as awkward.
Related