The First Straw: Single-Use Straw Bans a Small Step for Coffee Sellers
Starbucks announced today that it is eliminating single-use plastic straws from all its 28,000 stores worldwide by 2020. (Why not tomorrow?)
The move follows a ban on plastic straws and utensils in Starbucks' home city of Seattle that took effect July 1, and it carries a $250 fine for any restaurants caught using single-use plastic.
Starbucks — which is replacing straws with a proprietary, recyclable alternative plastic lid that looks and functions like a sippy cup — took the opportunity to pat itself on the back and declare the moment a fine example of corporate responsibility.
"By nature, the straw isn't recyclable and the lid is, so we feel this decision is more sustainable and more socially responsible," said Chris Milne, director of packaging sourcing for Starbucks. "Starbucks is finally drawing a line in the sand and creating a mold for other large brands to follow. We are raising the water line for what's acceptable and inspiring our peers to follow suit."
While Starbucks does post some big numbers in terms of drinks sales and straw usage, switching from single-use straws to recyclable (depending on the market) polypropylene lids is a tiny drop in a vast ocean in terms of curbing marine plastic pollution.
Among the many misunderstandings and conundrums associated with recycling plastic, consider these: 1) The world's number one recycler of plastic, China, has refused to accept more plastic from the Western world; 2) The vast majority of the plastic that is recycled ends up as content for another single-use product that winds up in landfills or in the environment; 3) Only approximately 9 percent of plastic is recycled in the first place; the list goes on.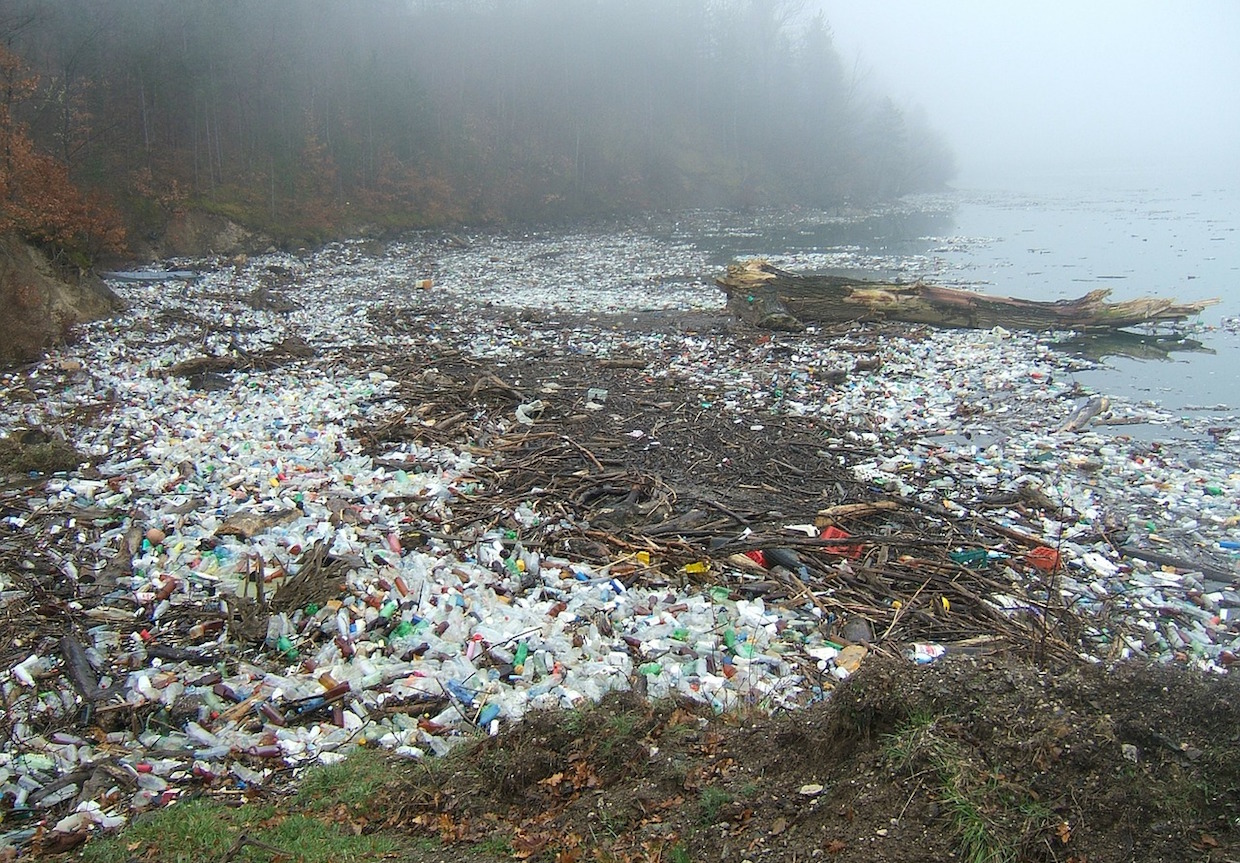 It is as if the recycling of plastic never had a chance as a viable method for reducing the amount of plastic entering landfills or being returned to the natural environment, often in the form of microplastics that find their way to ocean beds to choke out marine life.
Yet here we are in 2018, and straws are being singled out as a prime culprit of environmental degradation, particularly in the coffee industry, where plastic and polystyrene foam (styrofoam) for decades helped pave the way for a high-volume drinks sales model.
Why straws? There are some truths and half-truths floating around about the particular size of straws and their ability to escape recycling streams. Numerous nonprofit environmental organizations have singled out the suckers as villains, creating a small movement that has resulted in such policy decisions as recently expressed in Seattle and other municipalities in California and Florida, in bans in small cafes and bars, and in corporate policy decisions throughout the hospitality sector.
One popular theory is that straws represent a kind of "gateway plastic" that can help corporations and consumers be more aware of their usage of nonbiodegradable products.
"As our team explored the myriad options of plastic pollution to find the perfect entry point to incent behavior change, we found plastic water bottles too endemic, plastic bags already somewhat politicized, and no viable alternative for the plastic cup in ALL markets," Dune Ives, executive director of the Lonely Whale Foundation, wrote in a recent column for Wildlife Conservation International.
In a sense, Starbucks' announcement is a learned behavior change. In today's announcement, Colleen Chapman, the vice president of Starbucks global social impact, said eliminating straws is "a response to requests from partners and customers."
Unfortunately, Chapman added, "Not using a straw is the best thing we can do for the environment."
Let's not get carried away. While Starbucks should be commended for taking the lead among global chain retailers of coffee, this is a mere baby step up a steep, tall mountain made of single-use waste.