The Extraction Rides All the Coffee Waves at Once
FFOL Editor 1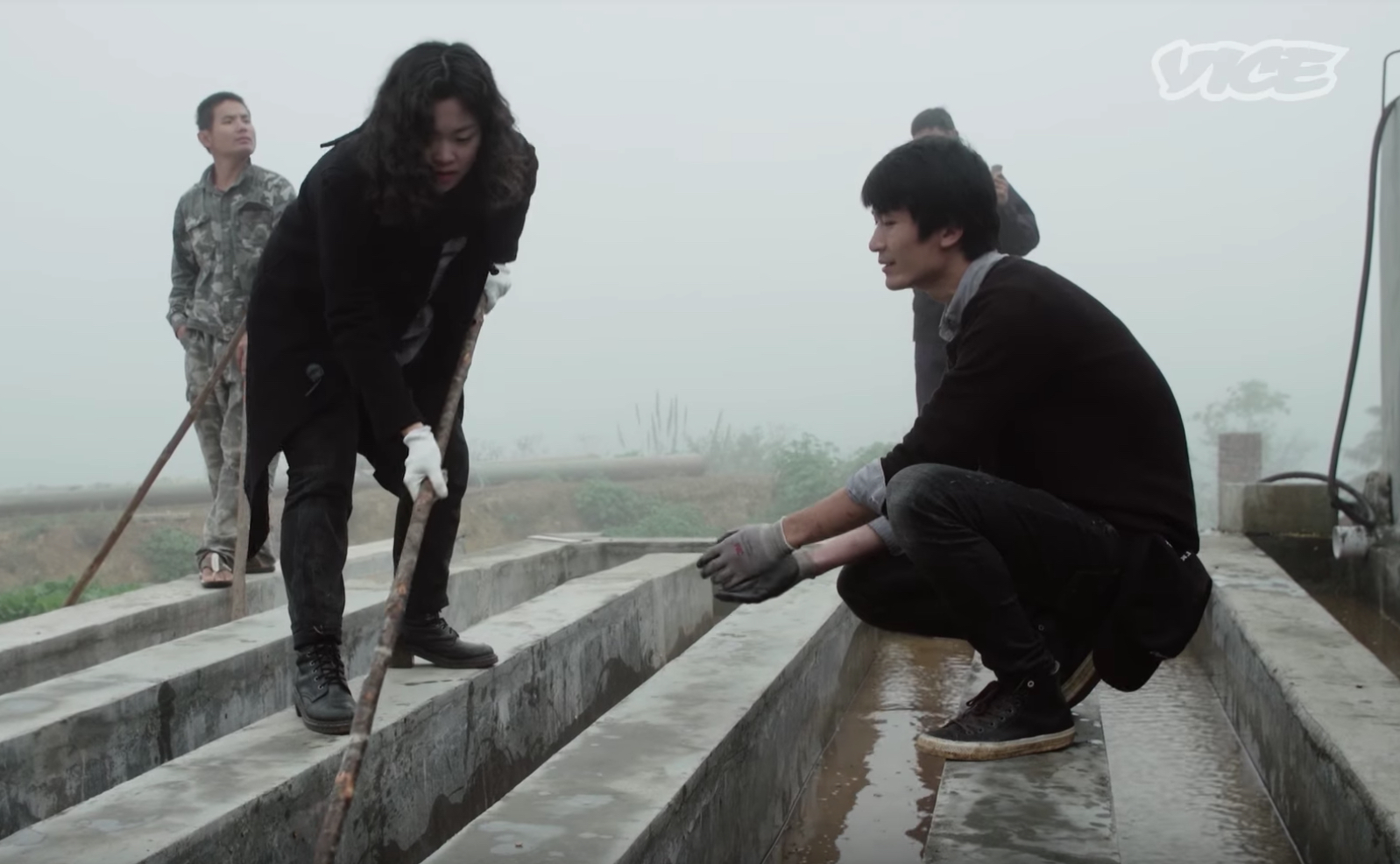 Vice Asia's Munchies earlier this month posted a 15-minute video on the rise of coffee production and consumption in Yunnan. Among the highlights, reporter Gao Jialei caught up with Torch Coffee Roasters trainer Samuel Gurel, who shares some interesting perspectives around the 1:30 mark. At 7:35, Jialei begins an exploration of young farmer Meizi's farm and processing facility; and at around 9:00, Seesaw Coffee roaster A Qi walks the crew through sorting and washed and natural processing, followed by a visit to the Seesaw cafe in Shanghai. It's a captivating look at the cutting edge in Chinese coffee, where coffee's waves are hitting all at once.
[embedded content]
UK-based Channel 4 News launched its new Facebook Watch series, Uncovered, with an episode focusing on the lives of indigenous transgender coffee harvesters in Colombia. It's the same group featured in a National Geographic spread last spring. The reporter explores the pickers' challenges and relations with the surrounding communities, and joins them for a day at work on the mountain at roughly the 3:50 mark:
The history and current state of coffee in Pluma Hidalgo, Oaxaca, was the subject of an interesting read in Mexico News Daily this week:
But perhaps the current "third wave" coffee connoisseurs will help bring investment and jobs back to Pluma. Francisco Villarreal, from the north of Mexico, is a young and ambitious investor who was drawn to the possibilities of the region.

"My family was already working with local coffee growers in Oaxaca and we had the chance to go to Europe and the United States to promote their coffee. In the majority of places where we went people asked us if we were selling Pluma coffee. When we returned from the trip we dedicated ourselves to investigating what and where Pluma coffee was."
Brazilian roasting company Tres Coracoes president Pedro Lima told Bloomberg that his company, a venture jointly owned by Brazilian and Israeli investments groups, is hoping to give JAB a run for its money in the race to acquire roasting companies in South America:
In Brazil, Tres Coracoes accounts for 27 percent of the roasted-coffee market, ahead of Dutch giant Jacob Douwe Egbert and Germany's Melitta, the second- and third-ranked players, respectively. The consolidated nature of the Brazilian market limits purchasing opportunities. That's not the case elsewhere in the region, said the entrepreneur, whose family started roasting coffee in the late 1950s in northeastern Brazil.
CNN and other outlets reported this week that "two people familiar with" former Starbucks CEO Howard Schultz's thinking say he is actively exploring the possibility of a 2020 bid for the White House:
Schultz stepped down from his position at Starbucks last year, and he said at the time he may consider a White House bid.

He went on to criticize President Donald Trump, citing both "vitriolic behavior" from the Trump administration and a cut to corporate taxes during an interview with CNBC in June. At the time, he said, "President Trump has given license to the fact that someone who is not a politician could potentially run for the presidency."
As info emerged about this possible run for office, Starbucks took another step towards eliminating runs for coffee. In partnership with Uber Eats, Starbucks has launched beverage delivery in San Francisco, which is soon to be followed by services in Boston, Chicago, L.A., NYC and Washington, D.C., according to a press release:
"We know we have untapped customer demand for Starbucks Delivers in the U.S. and starting today, we're expanding our best-in-class experience to our customers both in and out of our stores," said Roz Brewer, group president and chief operating officer for Starbucks. "We're building on key learnings from past delivery pilots and by integrating our ordering technology directly with Uber Eats, we've unlocked the ability to bring Starbucks to customers for those times when they're not able to come to us."
Starbucks and Dunkin' both just became deliverable to students at George Mason University, thanks to a fleet of 25 cute little roller-droids built by Starship Technologies. In a press release the university announced that the robots will hum along at 4 mph to deliver sips and bites within about 30 minutes of ordering:
The robots are from Starship Technologies, which has teamed up with the hospitality company Sodexo to provide a self-driving robot delivery service to the university. George Mason University will be the first college campus to use these new technologies. ​

Here's what you need to know.

Starting Jan. 22, anyone on campus will be able to order from Blaze Pizza, Second Stop, Dunkin' Donuts or Starbucks through the Starship Deliveries app—which can be downloaded from their website—for delivery by one of 25 robots on campus. ​
Researchers from the University of Nairobi and University of Copenhagen conducted an analysis of Kenyan coffee and tea producers' perceptions of geographical indications as IP and its potential effect on profits. The results published by De Gruyter indicated that while producers are aware of GI as a potentially helpful tool, several steps are needed in order to take advantage of it:
The first step for each of the commodities would be to ensure enforcement of policies and regulatory frameworks that would govern the markets and institutions within each sub-sector.This would then provide the producers the initial assurance needed in order to take the next step of differentiating the products using legal mechanisms like GI. In Kenya, the codes of practice that govern the Kenya Coffee and Kenya Tea certification marks provide for this need. However, not all producer cooperatives adhere to these standards. The Agriculture and Food Authority are increasing efforts towards effective enforcement and monitoring.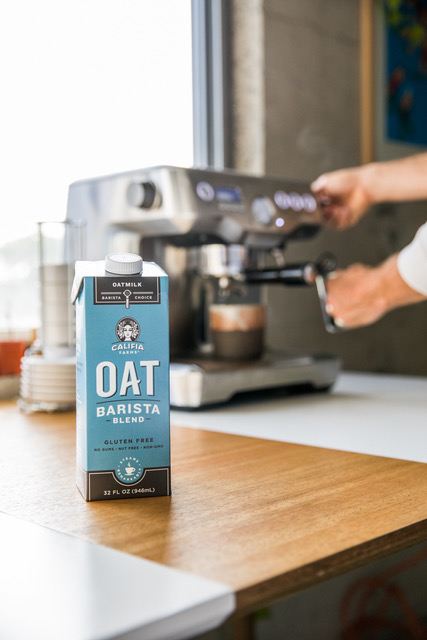 Califia Farms has thrown its creamy hat into the burgeoning oatmilk arena. In a press release earlier this month the California-based alternative-milkmaker announced the upcoming February launch of Oat Barista Blend and an Unsweetened Oatmilk to follow this spring, while also citing some impressive stats on the growth of alt-milk in general:
Plant-based diets continue to rise due to personal and environmental health concerns. Alternative milk has seen a 52 percent growth since 2013, and while almondmilk is leading the category with further projected growth, sales of "other" non-dairy milk have soared. Since 2013 "other" dairy milk is up 515 percent and is forecasted to nearly double in size over the next 5 years. Helping drive this growth is relative new-comer, oatmilk, which is up 168 percent over the past year, with coffee shop-specific sales growing 425 percent since June 2017.
Howard Bryman
Howard Bryman is the associate editor of Daily Coffee News by Roast Magazine. He is based in Portland, Oregon.