The Extraction Lifts Off in a Cup Made of Seaweed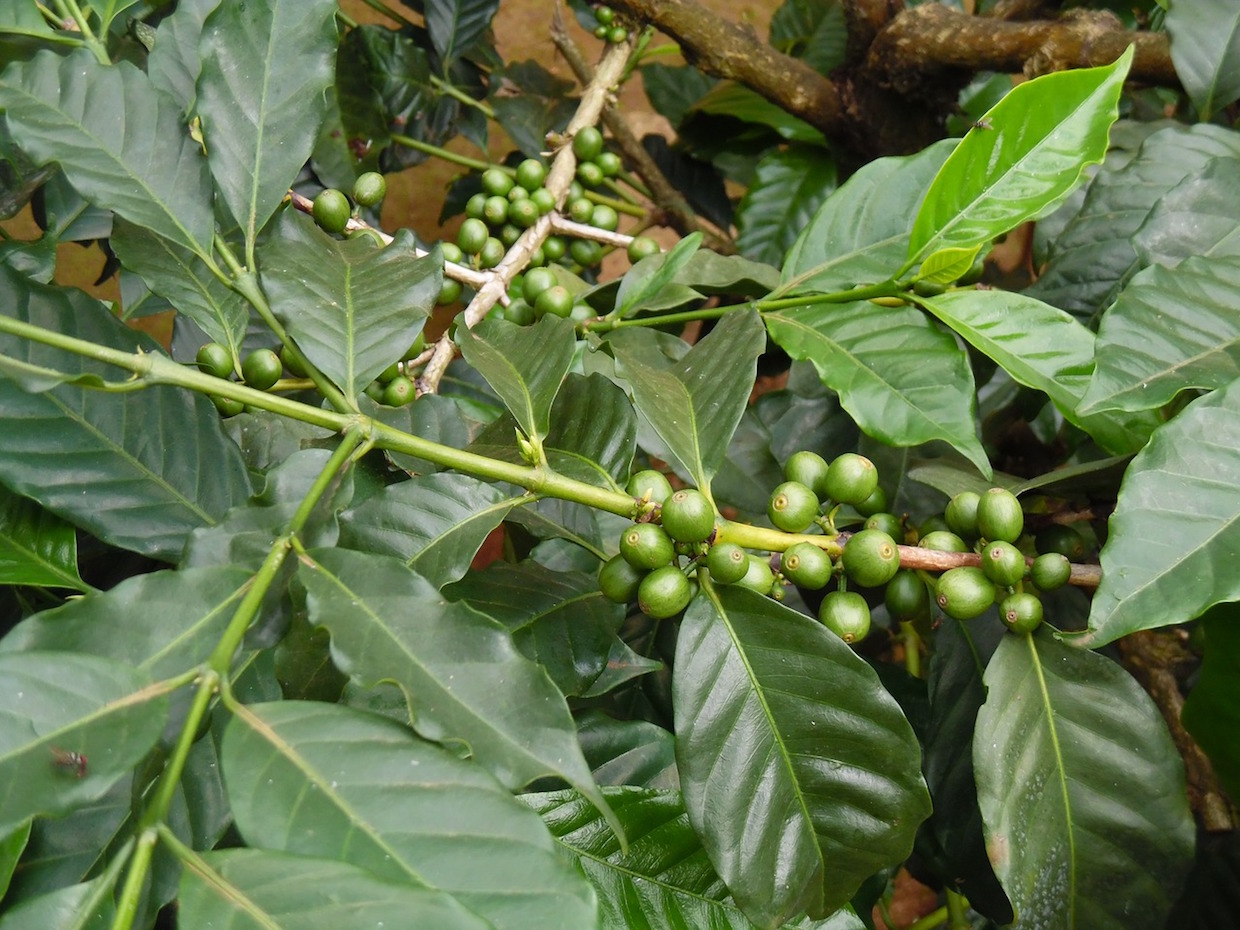 Despite the Tanzanian government directive that all coffee grown in the country be sold via local primary societies, Tanzanian farmers have been smuggling their coffees into neighboring countries to sell them there. The reason, as reported by All Africa, is that prices in Tanzanian primary societies aren't meeting the costs of production:
A coffee farmer in Arusha, Regani Kisiri, said she was contemplating to abandon coffee production due to the low producer price offered at the local markets.

"I have two acres of the crop. What I get after selling it cannot cover the cost of inputs," she lamented, noting that there had been promises that the producer price should match what was offered at the world market.
Reports from neighboring Kenya indicate a sector struggling to reverse its decline due to an industry structure and government regulations that stymie profitability for farmers and growth overall. The East African reported this week on efforts by Joseph Kieyah, chairman of the Coffee Sub-Sector Implementation Committee, to seek reforms:
The problem is that the Coffee Directorate — the industry's regulator — has licensed sibling companies to handle the entire coffee trade chain.

For instance, a miller who mills coffee on behalf of farmers through their co-operative societies also happens to be the marketing agent.

The former is the one who sell coffee at the auction after negotiating for prices with the dealer or marketer. The dealer also happens to be the same company acting as the miller and the marketing agent.

What has made the situation worse is that the same companies licensed to trade in coffee in Kenya are the ones that advance loans to the farmers' co-operative societies. The societies sell coffee on behalf of farmers.

Prof Kieyah is of the opinion that societies should not be allowed to borrow money from the millers or marketing agents as this amounts to conflict of interest.
In the midst of these challenges, Ethiopia is commonly referenced as an example of ta thriving coffee sector. It's certainly an origin in demand on the U.S. market, as evidenced by the success of Keffa Coffee, an importer specializing in coffees from Ethiopia, whose founder Samuel Demisse was profiled this week in the Baltimore Sun:
He launched Keffa, named for the province where he grew up, in 2006 after noticing a dearth of Ethiopian coffee imports in the U.S. (According to the U.S. Census Bureau, $395 million worth of coffee was imported to Maryland in 2017, making it the state's 11th-most-imported commodity that year.)

Keffa now imports more than 30 varieties of coffee from 10 countries — including El Salvador, Kenya, Colombia, Rwanda and Peru — and ships to 450 customers around the globe. Locally, Keffa distributes to companies like OneDo Coffee in Canton, and Ceremony Coffee Roasters, which has coffee shops in Mount Vernon, Harbor Point, Annapolis and Washington.
Luckin Coffee, China's homegrown Starbucks competitor, has issued a series of cease-and-desist orders to alleged "fraudsters" using the company's name and logo to trick would-be investors and franchisees on social media. Technode had more:
The company said both "Luckin Coffee" and "瑞幸咖啡" are registered trademarks and that it has pursued legal action against those who used the names illegally. The company stressed that it operates 100% under the direct sales model and has not accepted franchising of any form. The coffee startup assured that it will continue to do what it can to thwart such illegal behaviors.
Starbucks, meanwhile, has launched an initiative to support the growers of actual homegrown coffee in China. The company announced a pilot program with the China Foundation for Poverty Alleviation (CFPA) to direct a RMB3.5-million (US$500,000) grant towards education and health programs for children and "capacity building and livelihoods training" for farmers living in poverty:
By the end of 2023, Starbucks aims to build on the agronomy training efforts by the Starbucks China Farmer Support Centre (FSC) to train 50,000 farmers across the region, while improving the education and health of 6,000 children in 30 villages.

The first phase of this commitment begins with a pilot program with China Foundation for Poverty Alleviation (CFPA) in Conggang and Nankang villages in Yunnan Baoshan prefecture. This approximate RMB3.5 million (US$500,000) initial grant, from The Starbucks Foundation, administered by the non-profit organization, Give2Asia, is the first of many partnerships to positively change the lives of China's coffee farming communities.
While coffee giants like Starbucks and others in Europe and Asia continue to consolidate power and market share, the old-guard Italians are standing their ground. South EU Summit examined this week how the family-owned Italian stalwarts Illy and Lavazza continue to hold their own amidst rising competition:
Despite all the ups and downs and future unkowns, Lavazza and Illy have insisted on remaining family-owned companies. Studies show that large family firms are a massive driving force in the economy, accounting for 9 per cent of the EU's total GDP and up to half of all employment in Europe. Furthermore, family-owned firms tend to take long-term views, which is better for both global and regional economic stability. By going after international markets without becoming publicly traded, Illy and Lavazza follow in that tradition.
[embedded content]
The dream of coffee beverage delivery by drone came a step closer to reality this week with an ad campaign out of Croatia demonstrating what such world might look like. The Dubrovnik Times reported on the video posted by 126-year-old Croatian coffee company Franck, featuring some high-flying brew:
The first coffee to be delivered by drone in Croatia has been carried out thanks to a new advert by the coffee producer Franck.

And the first person to receive a drone delivered coffee was a lighthouse keeper, Ivica Prskalo, on the island of Babac. The cup of caffeine was prepared by a Franck bartender in Pašman and sent via an aerial route to the lighthouse.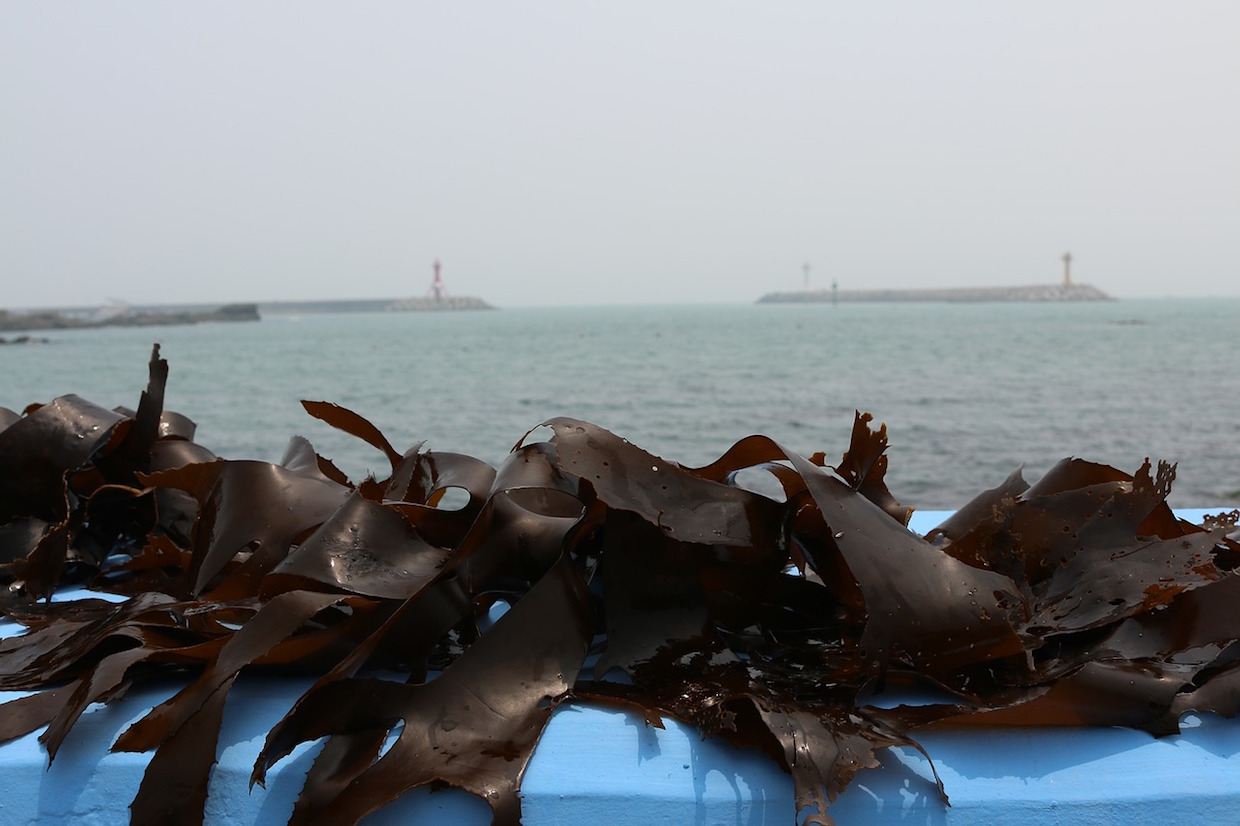 The water that drone flew over might well have contained the stuff of future coffee cups, if new research reported on by Horizon pans out. London-based sustainable packaging start-up Skipping Rocks Lab is endeavoring to use material extracted from seaweed to create alternative media for the construction of food and beverage to-go containers:
In 2013, it introduced its first product, Ooho, an edible water bottle made from brown seaweed.

Now, García González and his team want to use brown seaweed to make a sustainable paper cup for takeaway drinks through a project called UCUP.

You use a coffee cup for half an hour maximum and then it's going to be in the environment for probably 700 years. That's a big mismatch in terms of use and shelf life,' said García González.
Now imagine placing your seaweed cup of drone-delivered brew on a stylish concrete table made partially of spent grounds designed by Mexico City-based designer Xavier Loránd. Dezeen took a look this week at his sleek, grainy and delicious-smelling line:
"We collected coffee waste near the studio for a month, then we cleaned it, washed it, sun dried it, and then ground it again to get it finer," Loránd said. "Then we added fine wood husk and started making tests with the bio-resin percentage and the mould pressing."

The designer, who describes the finish as having the "texture and hardness between cork and MDF, but with the scent of coffee", collaborated on the project with concrete company Muro Blanco. He therefore also worked with concrete to complement the collection.
Now imagine you got an 80-percent discount on that seaweed cup of drone-delivered brew resting on a coffee-concrete table. Swedish oat-milk-maker Oatly has been running a promotion in select London coffeehouses that continues for another week, according to Pebble, through which the alt-milk company covers 80 percent of the cost of the cuppa:
Why 80%?

According to the cult brand, if we swap away from dairy to oats in our morning coffee, we can reduce CO2 emissions by 80%.
Howard Bryman
Howard Bryman is the associate editor of Daily Coffee News by Roast Magazine. He is based in Portland, Oregon.