The Extraction is Stalking and Eating the Expensive Dairy Cows
FFOL Editor 1
Apparently feeling the heat from China's homegrown competition, Starbucks made news this week by partnering with Alibaba-owned delivery service Ele.me to roll out coffee drink deliveries, the South China Morning Post reported:
The partnership comes as Starbucks faces a rare sales decline in China, where rivals such as Beijing-based Luckin Coffee are relying on on-demand delivery and heavy discounts to attract customers.

Luckin, which offers American-style coffee and a range of bakery items, began soft operations in Beijing and Shanghai at the start of the year. About 44 per cent of the shops opened as of a June report are effectively "take-out kitchens", according to the company, where coffee is delivered mainly by courier – with a free drink offered if your order does not arrive within half an hour.
Promptly escalating what's starting to seem like a tit-for-tat competition, Luckin Coffee upped the ante just a couple days later by announcing that it not only delivers coffee, but it's also delivering food now, too, and at cheaper prices to boot. Technode had more:
During its press event on August 1st, Luckin introduced a price comparison graphics showing that its food would be priced RMB 1-5 lower than its competition, local media reports (in Chinese). Though the company did not specify the competitor's name, the industry suspects it's highly likely to be Starbucks since the prices are strikingly similar.
Food is also on Starbucks' mind on the home front, though, as it expanded its in-house baked goods brand Princi with a standalone Princi bakery cafe. USA Today reported that the lunch spot opened this past Tuesday in Seattle:
While this is the first standalone Princi bakery and cafe in the United States, there are three that are part of the Starbucks Roasteries in Seattle and Shanghai. Starbucks spokeswoman Emily Benedict said the Princi empire plans to expand to Chicago and New York as independent bakeries in the fall.
Elsewhere in megachain-land, Walmart debuted a new exclusive in-store coffee company, Liftoff Coffee & Tea, which opened its first location Thursday in a Walmart Supercenter in Mansfield, Texas. The Star-Telegram reported that the ribbon-cutting is the first of two in the region and that the concept could potentially launch, as it were, in Walmarts far and wide in the future:
LiftOff takes its "3 … 2 … 1" experience pretty literally, if a photo on the Liftoff website is any indication: You start with step 3, which is to choose what size you want whether you want a hot, iced or frozen drink; move on to step 2, which is whether you want coffee, tea or … a frozen drink; and end with step 1, which is choosing add-ons (whole milk, nonfat, soy or almond, as well as flavor, i.e., syrup).

This isn't really all that different from other coffee bars, but LiftOff is nice enough to tell you what order to order in, kinda like you do at some Chipotle-style fast-casual restaurants or at liquid-nitrogen ice-cream places.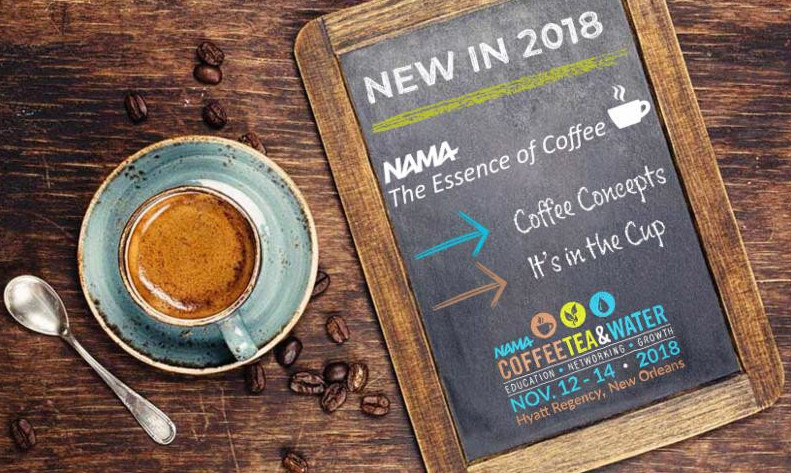 As automation is often crucial to high-volume cafe environments like all of the above, sellers of automated equipment and the ingredients that pass through it might actually benefit from knowing a thing or two about this crazy stuff called coffee. To that end, Vending Times reported that at The National Automatic Merchandising Association's Coffee, Tea and Water Show this fall in New Orleans, a new educational program called "Essence of Coffee" will makes its debut:
The new program will deliver content specifically tailored to help sales professionals, managers, route sales representatives and others who direct the growth of business be at the cutting edge of today's coffee experience.

This quintessential four-module coffee education series will take participants on a journey starting with the origin of coffee to roasting, grinding, blending and creating the finished product. They will learn about the coffee service industry's evolution, and explore new ways of growing sales and enhancing the customer experience.
As retail wars rage on between corporations in consuming countries, Joji Pantoja, founder of Filipino social enterprise Coffee for Peace, uses coffee in an effort to end actual military wars. Southeast Asia Globe examined the challenges she faces in her efforts to provide livelihoods through coffee cultivation that hopefully in turn relieve some of the pressures fueling longstanding conflicts in the Philippines:
In giving vulnerable, marginalised groups the economic opportunity to grow and sell high-grade coffee, Pantoja aims to break the cycle of generational violence and the appeal of violent groups like the communist New People's Army. Perception has been a roadblock. A deep distrust has formed against the government, which had stripped the land of resources for mining and logging interests, leaving the people sceptical of Pantoja's peace-building intentions, says Pantoja.

"Because they have no income, [the rebel groups] would say that the government has really forgotten you," Pantoja says of tribal communities. "And young people – ages 13, 14, 15 – would be holding guns because they thought that there was no hope… It's so painful to always see this."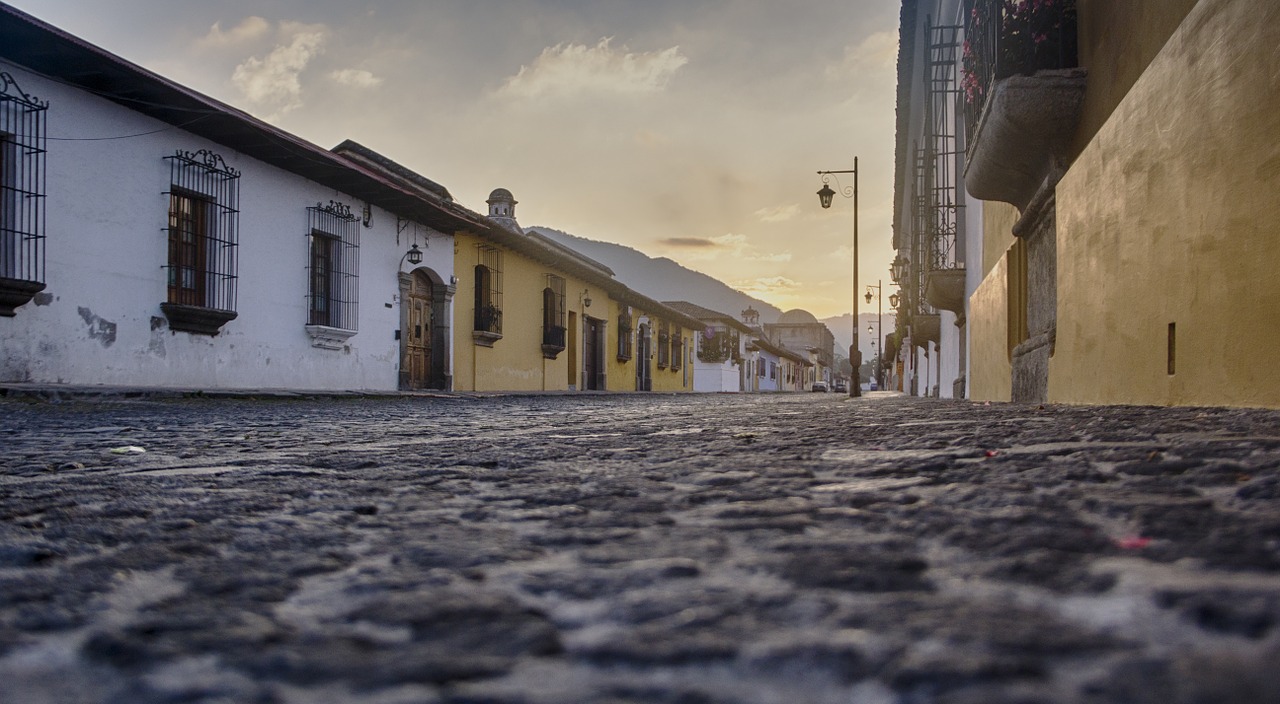 Hopefully coffee can continue to ameliorate those crises, while elsewhere on the coffee belt it contributes to other, very different crises, such as the issues that drive migrants north from Guatemala. An article in Time this week highlighted the volatile coffee market's contribution to the causes of the poverty that drives the migration that the United States has handled so poorly in recent months:
As the industry struggles to stabilize, rural Guatemalans in the highlands can no longer rely on coffee as a secure income source. Increasingly, they are choosing to leave for the United States.

Over recent months, Central American migrants heading to the United States and the Trump administration's zero tolerance policies aimed at deterring migrants, have captured headlines around the world.
One such headline this week stems from San Francisco-based company Wrecking Ball Coffee Roasters. The company announced it was forgoing a $40,000 payday in protest of the services that its prospective client, Salesforce, provides to U.S. Customs and Border Protection, the agency responsible for enforcing the Trump administration's recently rescinded policy of separating children from their asylum-seeking parents. The San Francisco Chronicle caught up with Wrecking Ball co-owner Nick Cho:
Cho said that the couple has felt a personal connection to the U.S. government's actions: He immigrated to the United States as a toddler, and Rothgeb's father was born in the Philippines.

"Are we going to, as a lot of people do, turn a blind eye and say the world is dirty, nobody's perfect, or is this a situation where we reject a $40,000 opportunity and make a statement?" Cho said.
Coffee's seemingly endless webs of cause and effect don't always end in purely human conflicts, as a Quartz India report demonstrated this week. There are also complicated human-animal conflicts, such as how a booming coffee industry inadvertently contributed to an increase in large jungle cats inflicting damages to the livelihoods of villagers in India. According to Quartz, farmers traditionally sold dung from hearty local cattle for use as coffee fertilizers. Yet as India's coffee production boomed and plantation owners opted for more synthetic fertilizers, herders shed their cheaper livestock in favor of one or two dairy cows Here's why that matters:
Between 2008 and 2013, estimate Margulies and Karanth, traditional cattle ownership in the villages they studied declined by 35%. Dairy cow ownership rose by nearly 60%. The dimensions of wildlife conflict changed: before, when tigers or leopards killed a cow, it was an unfortunate but acceptable loss. Herds were big and individual cows relatively inexpensive. When a dairy cow died, though, it was an economic catastrophe, representing the loss of considerable capital investment and future earnings—and such attacks happened inside villages, not out in the forest.
Howard Bryman
Howard Bryman is the associate editor of Daily Coffee News by Roast Magazine. He is based in Portland, Oregon.