The Extraction Is Popular Among Elves and Orcs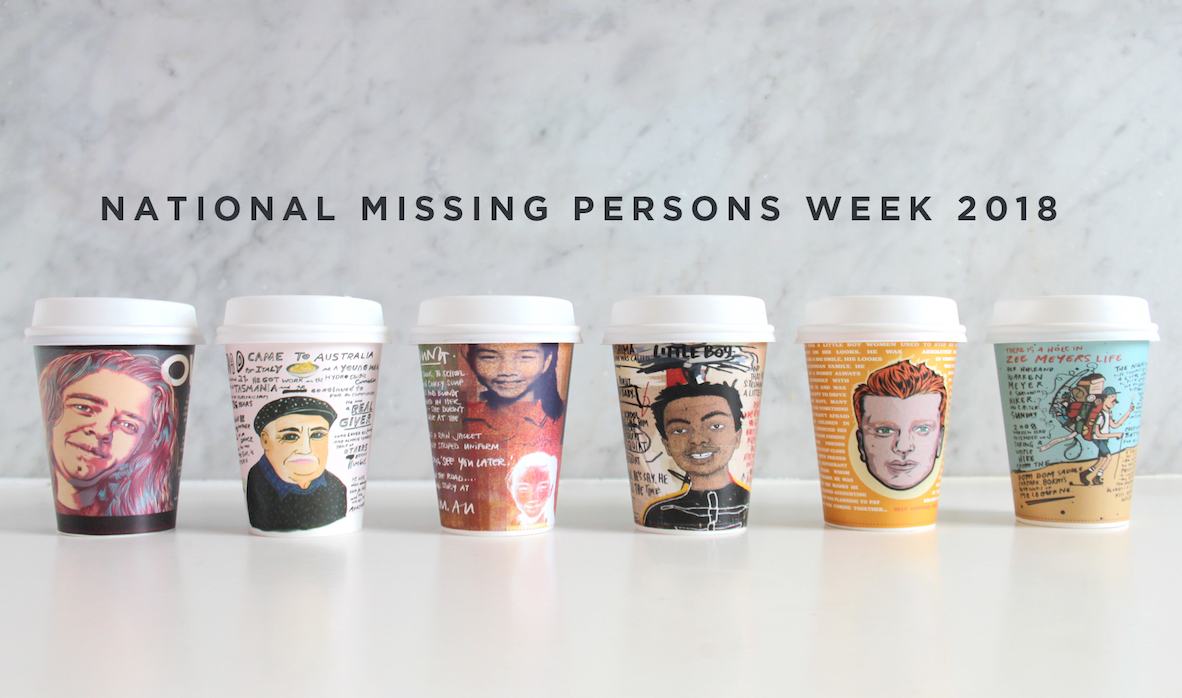 Remember when milk cartons used to display photos of missing children? The Missing Persons Advocacy Network has partnered with a design company in Australia to revive the idea in a way, issuing instead a series of colorful and personable designs on biodegradable coffee cups to to be distributed by Melbourne cafes. The Age had more:
In an echo of photos of missing persons put on US milk cartons in the 1980s, the Missing Persons Advocacy Network (MPAN) will feature Mr Meyer and five other Australian long-term missing persons on 100,000 takeaway coffee cups.

MPAN CEO Loren O'Keeffe and a few volunteers have delivered the biodegradable cups to 20 Melbourne cafes, including Aucuba in South Melbourne, Proud Mary in Collingwood and Pillar of Salt in Richmond.

A philanthropist contributed $10,000 to fund the campaign.

Instead of the milk cartons' cold photos and statistics, the cups feature an art image and an affectionate 100-word story about each person.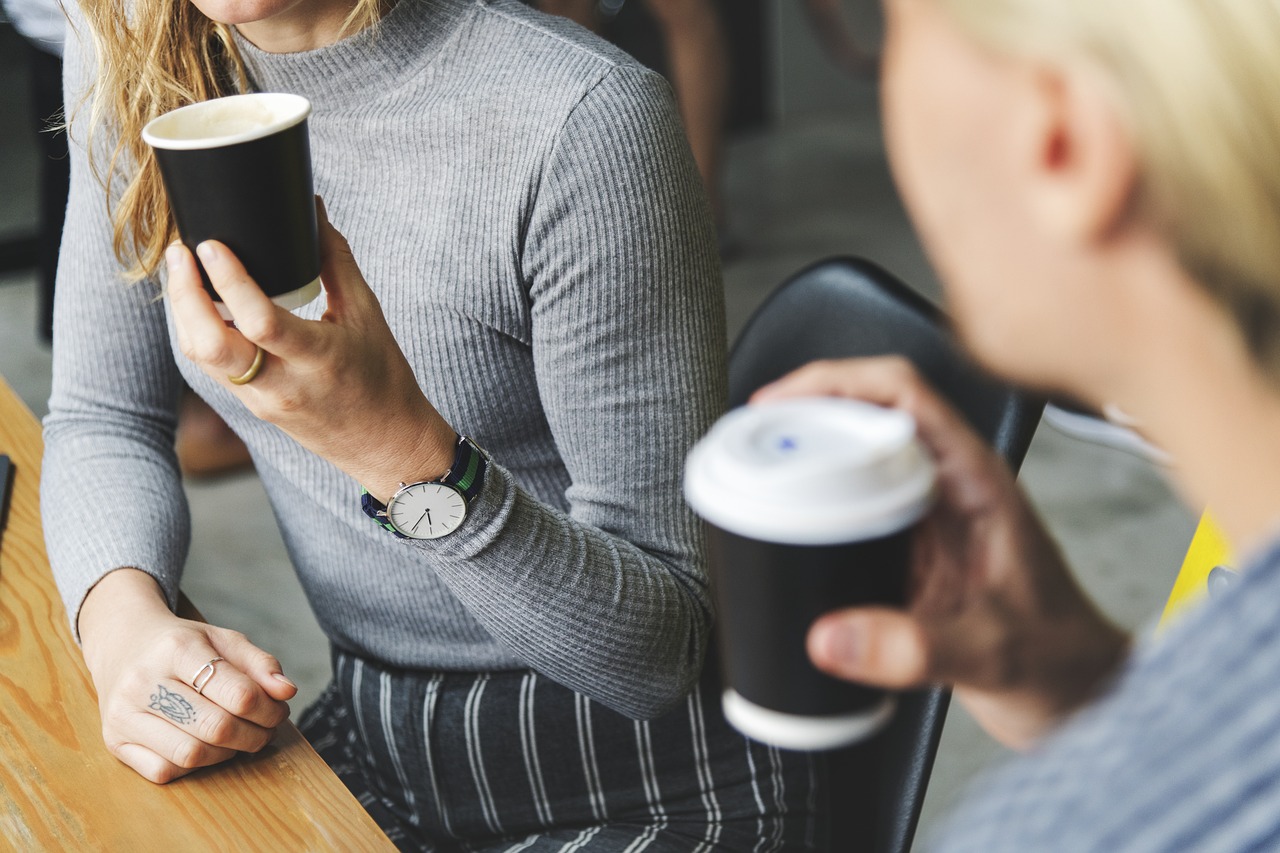 Unfortunately such a project might not have as much opportunity to succeed in Quebec going forward. In the ongoing quest to reduce waste generated by coffee shops, Green Party of Quebec Leader Alex Tyrrel discussed with CBC News a proposal to eliminate single-use cups by way of a province-wide deposit system for reusable cups:
Protests from the industry would be expected, Tyrrell noted, as the larger companies currently operate with very little to no sustainable practices. Many, he added, don't even have recycling.

"The restaurants would have to install the systems to be able to wash the cups and be able to handle them," he said, adding businesses would save on the cost of buying disposable cups.

"We expect a certain amount of pushback from them, but I think that's the role of the government to regulate certain industries, especially when they're using huge amounts of resources unnecessarily.
New governmental regulation in the name of environmental protection? Yeah, there's not much chance of Washington D.C. catching that fever anytime soon. Tariffs, however, are a game we're forced to play, and when Canada announced its retaliatory tariffs on American goods in response to the aluminum and steel tariffs Donald Trump expanded onto our northern neighborly allies, roasted coffee got caught in the crosshairs. Consequently, according to a CTGN report, Emanuele Bizzarri of Seattle-based chain Caffe Umbria is facing some hard decisions:
"In about a year, we're gonna lose about $250,000," Bizzarri said.

"The Canadian market is actually growing. It's been growing since we started. We've been in Canada for over 12 years now. And every year, it's always a better year. We're already having issues with the dollar exchange so that's created some issues already with expense of coffee in Canada compared to a local roaster, and this extra fee cannot be turned into the consumer so we're gonna have to absorb all of that and that's going to be an issue for us going into the future.

In fact, Emanuele's looking at more drastic action — moving part of his business into Canada and incorporating across the border:

"We're very close to Canada, a two-hour drive and we want to actually look into becoming partnered with a Canadian company. So we do want to move some of our production into Canada and become local since we already have offices over there and we do want to probably incorporate into Canada and become a Canadian company also.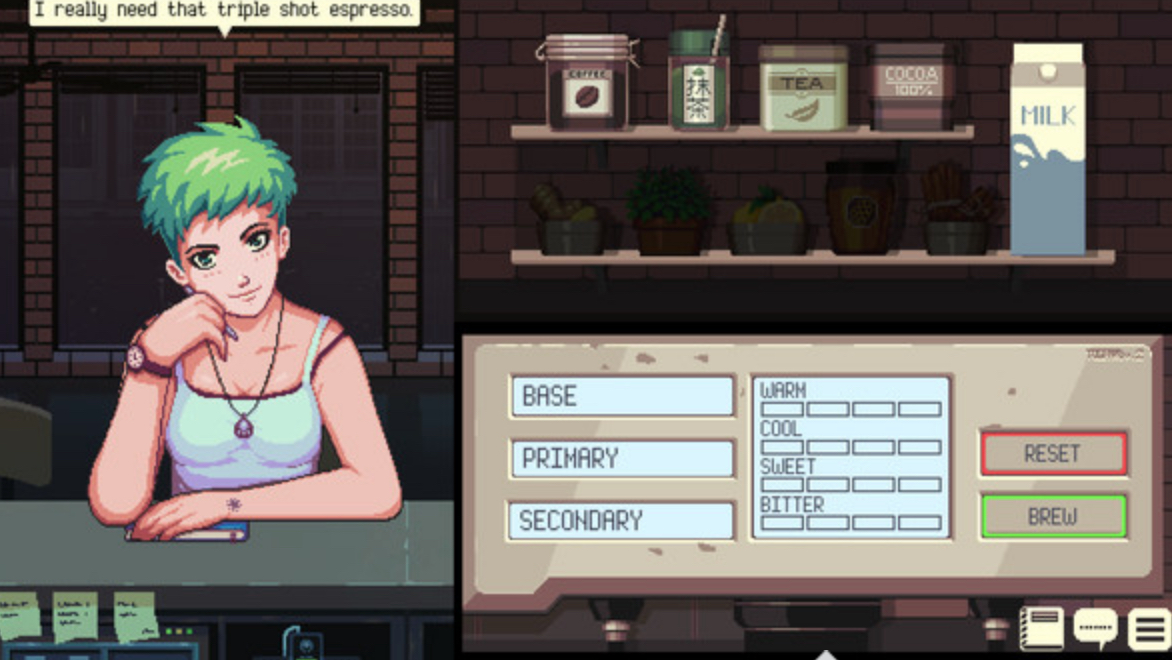 A much less harmful game about a much more fictitious Seattle coffee company has also emerged this week. It's called Coffee Talk. It's slated for commercial release sometime in 2019, and it invites players to adopt the role of a barista, clicking through conversations and constructing coffeehouse beverages depicted in "90s anime-inspired pixel art," set in "an alternative-Seattle, a city where elves, orcs, mermaids, and many other fantasy races live together with humans in a modern world we will all find familiar:"
Coffee Talk is a game about listening to people's problems and helping them by serving up a warm drink out of the ingredients you have in stock. It is a game that depicts lives as humanly as possible, while having a cast that is more than just humans.

Immerse yourself in the stories of alternative-Seattle inhabitants, ranging from a dramatic love story between an elf and a succubus, an alien trying to understand humans' lives, and many others modern readers will find strongly echo the world around them.
Originally put forth in the 2007 book by Canadian author, activist, and filmmaker Naomi Klein, which Food First recently pointed out (in a piece brought to our attention by Common Dreams this week), the "shock doctrine" has played out once again in the wake of Hurricane Maria. The report illustrates how, since the devastating storm, capitalists have swarmed to snatch up not just Puerto Rico's valuable real estate at rock-bottom prices, but its coffee plantations as well:
The current situation is critical for most of the more than 3000 coffee farms in Puerto Rico. PROMESA made their costs higher and their profits lower. Maria destroyed many of their farms. Many coffee growers are elderly farmers with children who see little potential in farming. They largely live in the island's mountainous central region. Many of them speak of giving up. The combined pressure of PROMESA and Maria are simply too much to bear. The general population of Puerto Rico is in the same situation, trying to make ends meet before taking the gut-wrenching decision to abandon the island for the US. The situation corresponds almost perfectly to Naomi Klein's framing of the shock doctrine. Not just waiting in the wings, but actively engaged in taking over the coffee industry, the Coca Cola Company has the deep pockets required to scoop up those farms at bargain basement prices, further expanding their control of coffee production in Puerto Rico.
World Coffee Research communications director Hanna Neuschwander shared some perspective this week with WRAL on how La Roya continues to be major challenge in a variety of coffee-growing regions:
Rust continues to defy research, mutating and appearing on varieties that were previously resistant. Even well-prepared Honduras can't escape this reality.

"It's a bit of an arms race," said Neuschwander.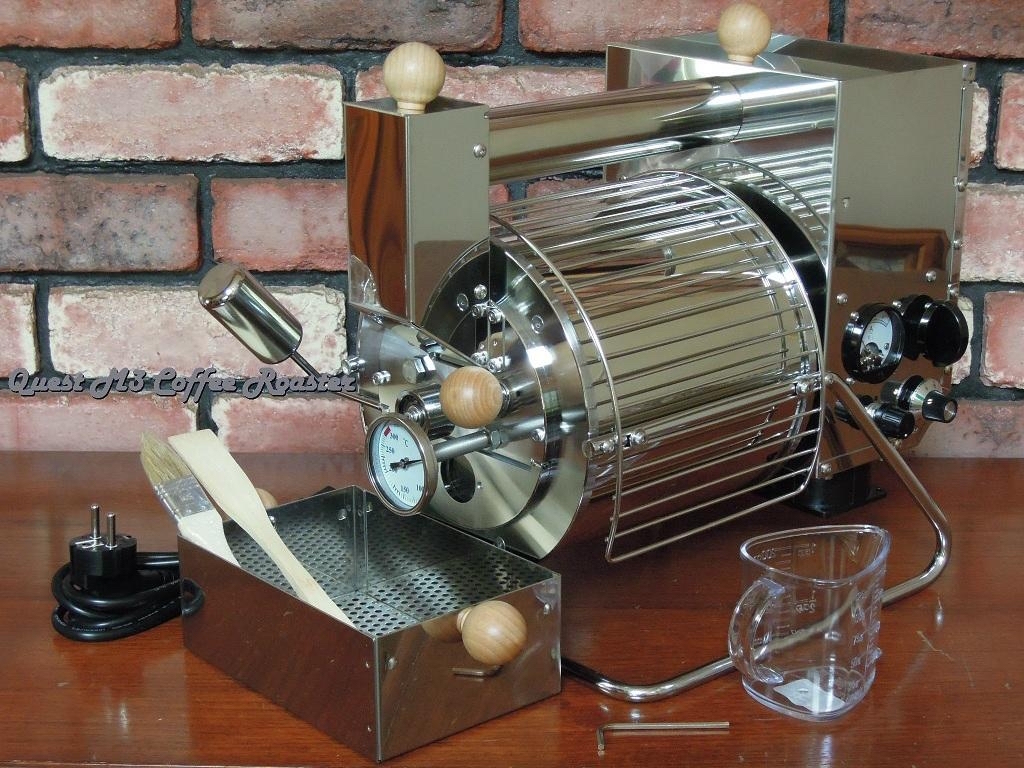 In a blog post this week, commercial green coffee importer Royal Coffee has continued to engage with its growing audience of hobbyist consumer home-roasters by building upon its series of instructional reviews of home roasting machines. What started with the Behmor 1600 Plus has now expanded to the Quest M3s:
To further foster those of you in our audience who might want to take up roasting coffee for themselves, we decided to purchase the Quest M3s roaster, another very popular home roasting machine. Very much more manual, the Quest is a machine that demands the strict attention of the roaster. While this machine may have more raw power than the Behmor, it can also be a fickle beast.
Another informative treat came by way the latest installment of the Sound of Science on WNIJ Northern Public Radio, whose Northern Illinois University STEM educator Sam Watt broke down some coffee chemistry.
Sam: The bitter taste mostly comes from caffeine, which is why most energy drinks have a lot of sugar. It's also bitter because of a compound called trigonelline. However, with just the right amount heat, trigonelline breaks into dozens of other compounds, and each one of these contributes to the overall taste. The compounds that come out all depend on the Maillard reaction.
In what seems like a natural extension of the notion of "cause coffees," a similar trend in what could be called "cause cafes" seems to have increased in recent years, now to include cafes with specific missions to support adults with disabilities, citizens returning from incarceration, recently resettled refugees and the LGBTQIA community. Another new "cause" cafe opened last month in India, the Logical Indian reported this week, called Cafe Positive, which provides job training and support for young people with HIV aging out of foster care:
On July 14, 2018, a 12 feet X 10 feet beacon of hope sprouted in the heart of Kolkata, in the form of Cafe Positive – Asia's first coffee shop run entirely by a group of HIV-positive youngsters. Located in the prime location of Jodhpur Park in South Kolkata, the shop aims to dilute the stigma of HIV lurking in the minds of people. At the same time, it is determined to set an example for other HIV-positive individuals to come together and be independent, both financially and socially.