The Coffee Behind the Stylish and Ultra-Progressive Eaton Workshop Hospitality Brand in D.C.
Opening this month in Washington D.C. is the first U.S. location of Eaton Workshop, a progressive, social-justice-driven combined hotel, co-working space and media hub described by the Washington Post as the "anti-Trump Hotel."
Apart from an on-site wellness center and spa, a radio station, a rooftop bar, event spaces and more, the facility located about seven blocks from the White House will also include a street-level coffee shop called Kintsugi, a restaurant called American Son and a full espresso and coffee bar within its 300-member co-working club. Kintsugi, American Son and the club bar collectively make Eaton Workshop one of the biggest clients for Floyd, Virginia-based roasting company Red Rooster Coffee, which has equipped, supplied and provided training for each.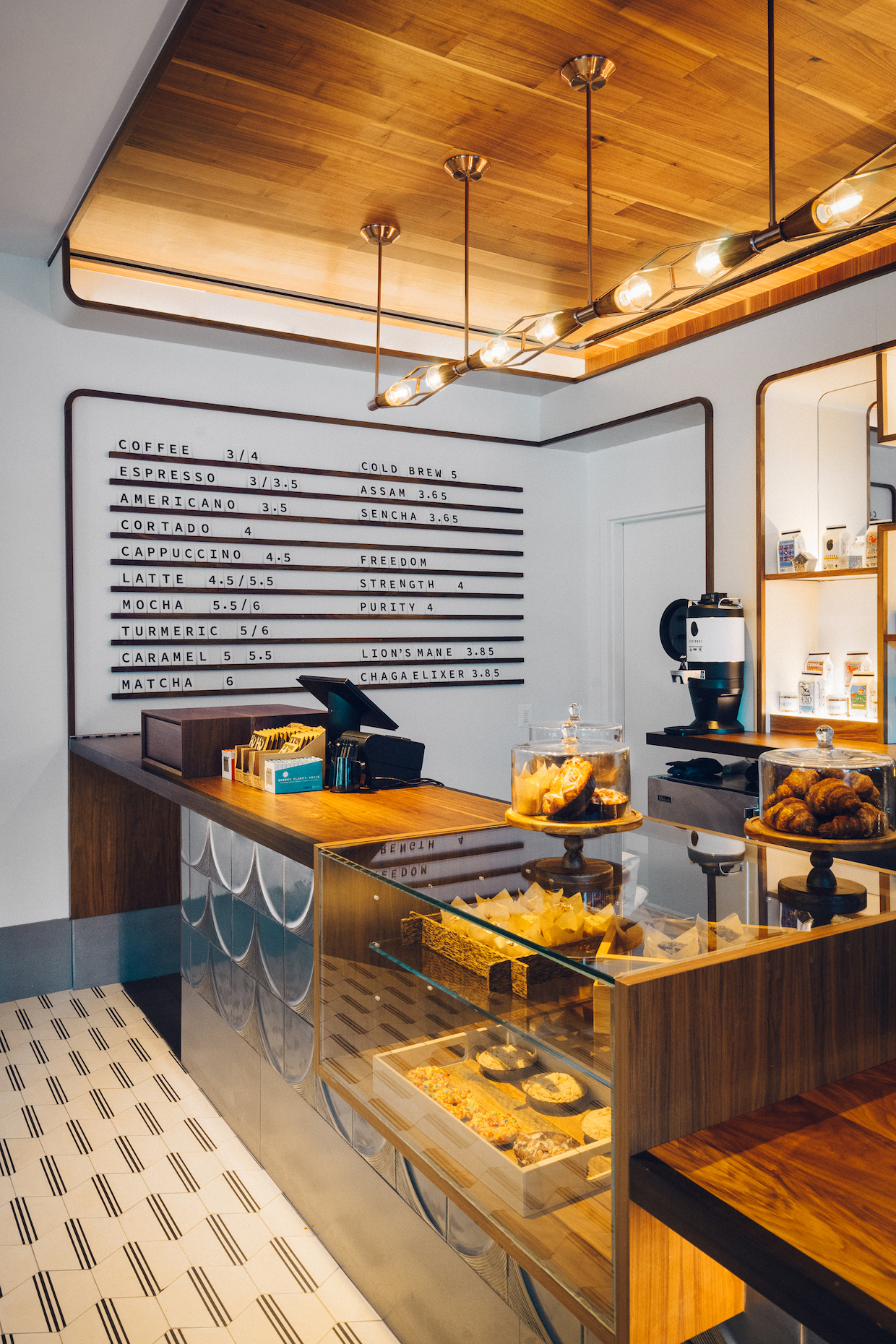 Situated on the corner of 12th and K and named after the Japanese art of mending broken pottery with precious metals and lacquer, the 1,500-square-foot Kintsugi cafe, features "lots of elegantly designed seating," Red Rooster Owner Haden Polseno-Hensley told Daily Coffee News.
Red Rooster outfitted the Kintsugi bar with a 3-group Slayer Espresso, a Mahlkonig Peak and a Mahlkonig K-30 Air, with both grinders perched atop Puqpress automatic tampers. A Wilbur Curtis G4 Thermopro Twin 1.5-gallon machine programmed to the roaster's specs turns out batch brew, ground by Mahlkonig Guatemala 710 and dispensed via urns that are co-branded by Kintsugi and Red Rooster.
At the all-day American Son eatery that serves modern, plant-based American comfort cuisine with an Asian-inspired twist, batch brew drips through a Wilbur Curtis Gemini G4 while a Slayer Steam X in Galaxy Black is paired with a Mahlkonig K30 Twin grinder for espresso. The same machine pairs with dual K30 Airs at the co-working coffee bar, where batch emerges from another G4 Twin Thermopro Twin, also dressed in black. Room service for the guests in the 209-room hotel will involve Red Rooster selections brewed via French press, ground on a Mahlkonig GH-2.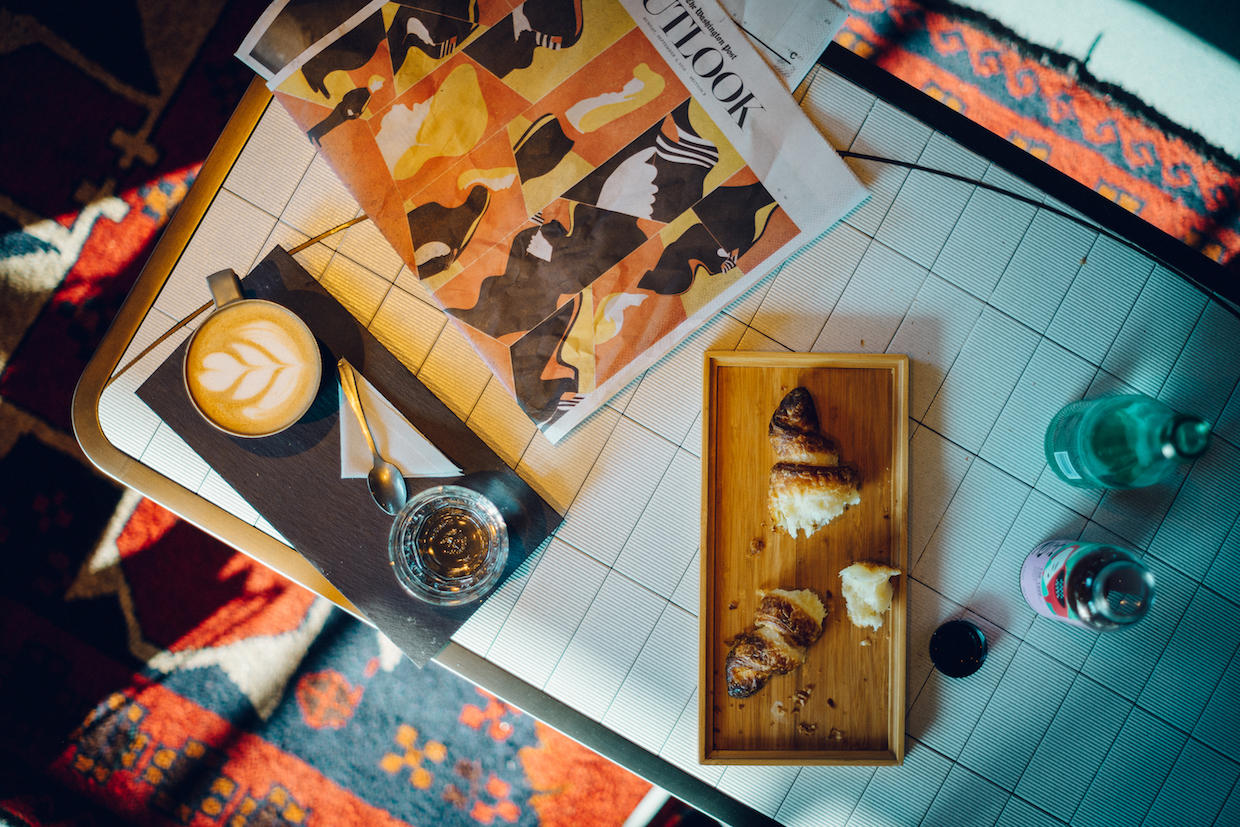 The ambitious LEED Gold-certified facility also serves as headquarters for a multimedia website aimed at producing and curating content focused on issues including race, immigration, women's rights, climate change, healthcare and more. Since the launch of the first Eaton hotel in Hong Kong, the lifestyle brand has been making a splash on international hospitality and real estate scenes. The whole thing is the activism-driven passion project of Katherine Lo, daughter of Hong Kong-based real estate billionaire Lo Ka Shui.
"This is definitely our highest profile partner," said Polseno-Hensley. "We have a few small hotel clients throughout the state, but nothing on the order of Eaton. In the past we've worked with big name companies like Kickstarter, providing their in-house coffee, and Oculus VR, doing two rounds of gift coffee bags and t-shirts for one of the founders. But in terms of a long-term relationship, this is definitely the biggest opportunity we've had."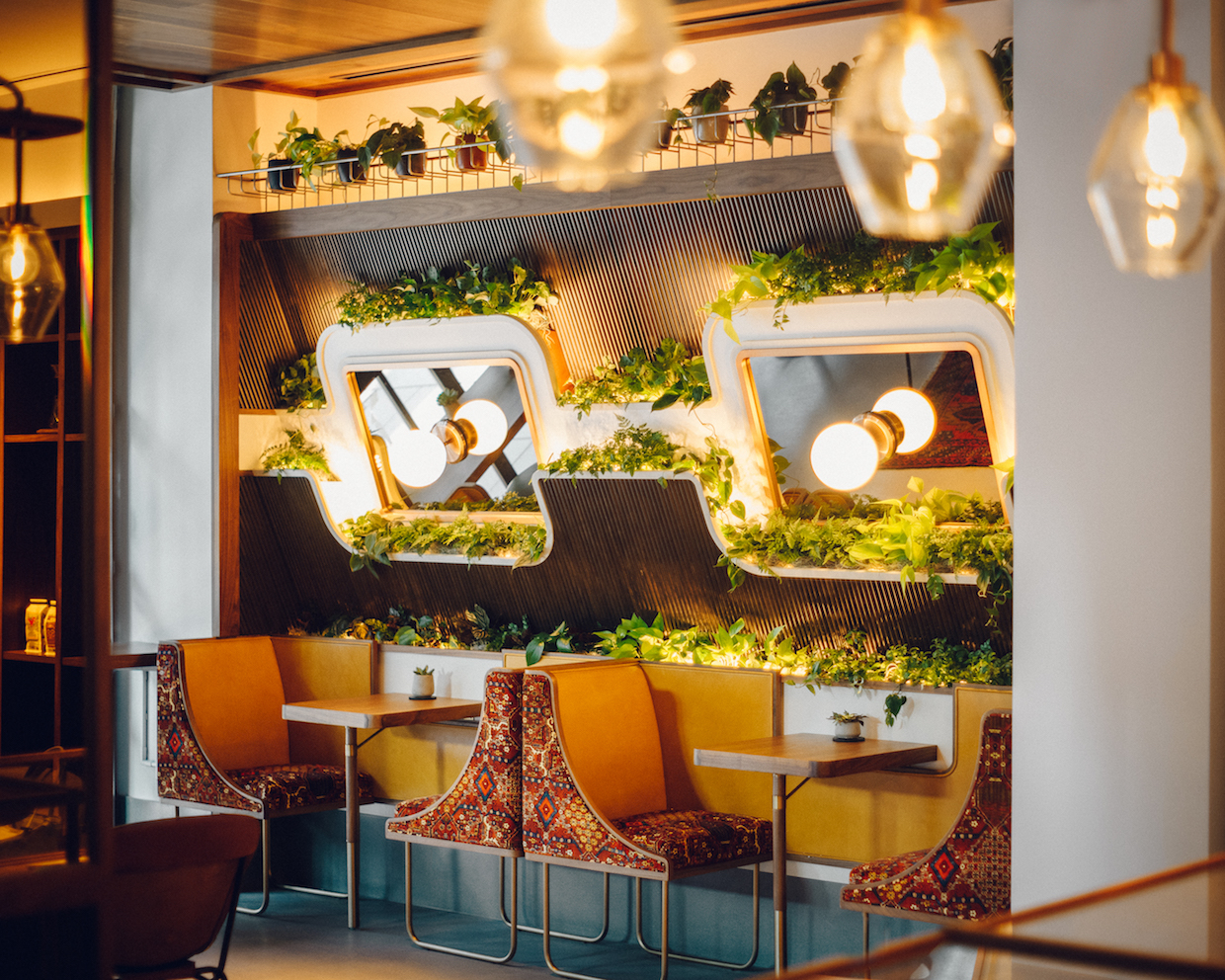 Red Rooster developed an exclusive blend for the hotel that combines washed and natural organic coffees from Rwanda and Ethiopia. The Eaton Blend will be served in rooms and at banquets and for drip in American Son and the co-working space. A custom Eaton house espresso features "a heftier dose of natural Ethiopian than usual, cutting some of the acidity while keeping a lot of fruit and floral tones," according to Polseno-Hensley.
Red Rooster Accounts Manager Grace McCutchan has been living at the hotel for two weeks to train staff, program machines and get everything dialed in. The coffee company is using this occasion to roll out a "beta" version of a new hot-brewed, flash-chilled cold coffee, which is being bottled and kegged for the hotel minibars and for sale inside Kintsugi.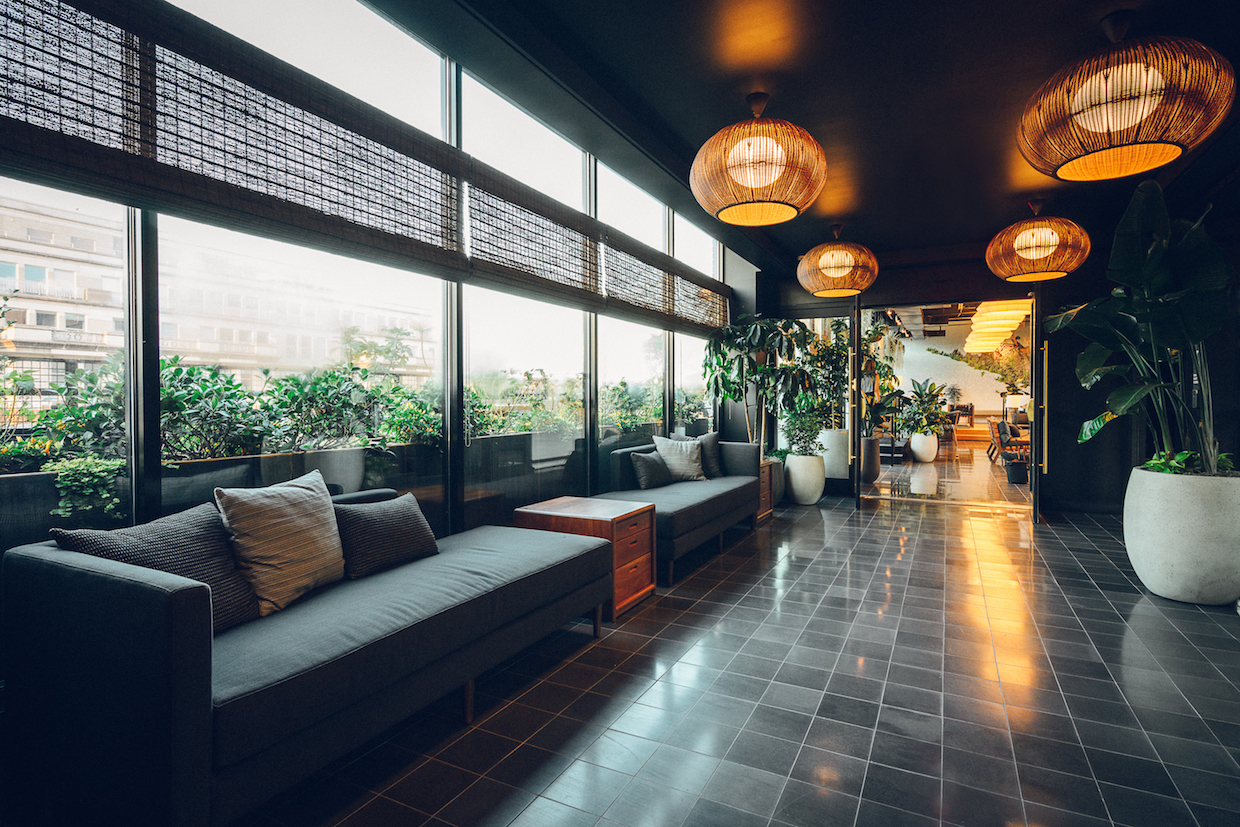 Kintsugi will also be the launchpad for Red Rooster's Lemon Drop Coffee Pop, a coffee soda made with lemon and a vanilla syrup produced under Red Rooster-owned natural extracts and wholesale syrups brand J.T. Copper. Both cold coffee creations are planned to debut as exclusives to Eaton and then expand to other markets in the spring of 2019.
Kintsugi is incorporating matcha and chai from RR's Swallowtail Tea line, and espresso menus will include J.T. Copper's Single Origin Chocolate Sauce, Single Origin Vanilla, and Amber Caramel and Golden Turmeric syrups.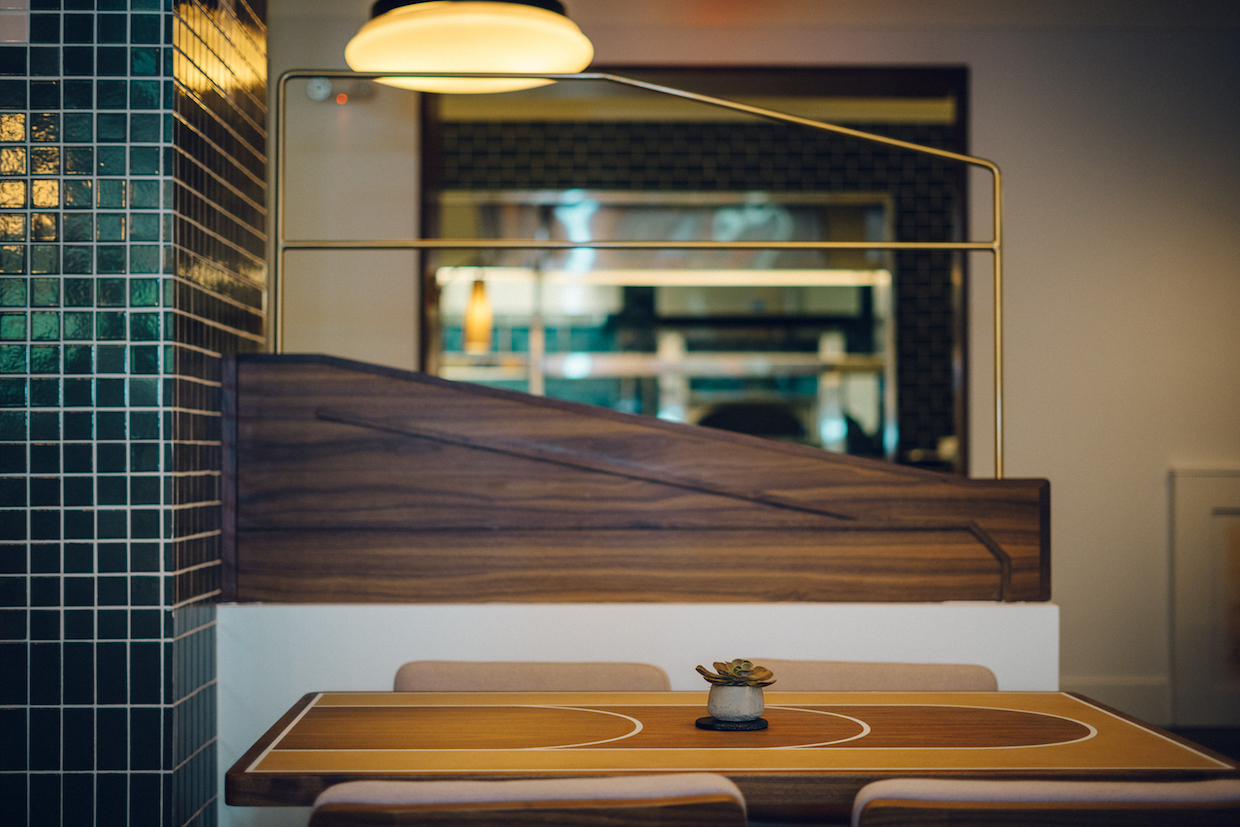 "Both product lines have really been a labor of love on the part of Red Rooster and the folks who have developed these products," Said Polseno-Hensley. "It's really exciting to see them start to grow into viable branches of Red Rooster."
While the potential for sales and exposure were obvious attractions to the Eaton supply deal for RR, Polsen-Hensley said that as they got to know Eaton, its ethos and its people, they were also pleased to find a lot of values in alignment.
"That said, we try to stay apolitical since we're from a small rural town in southwest Virginia and our local customers run the political spectrum," he said. "Essentially, we try to let our actions do the talking — biodegradable 12-ounce bags, group healthcare coverage, daycare for employees' children, organic and transparently sourced coffee."
The full Eaton Workshop complex is scheduled to open on Monday, Oct. 11. In addition to Hong Kong and D.C, Eaton has already announced plans to open locations in Seattle and San Francisco over the next two years.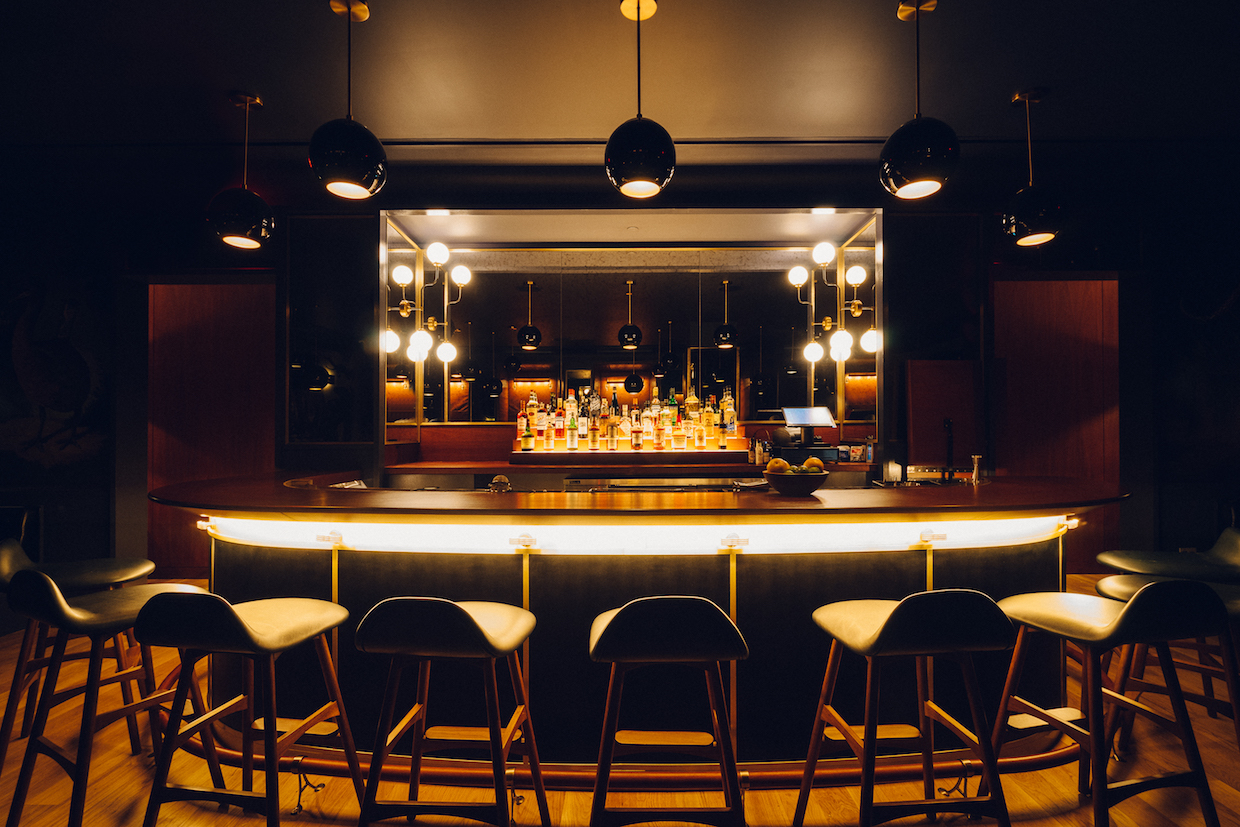 Eaton Workshop DC is located at 1201 K Street NW, Washington DC.
Howard Bryman
Howard Bryman is the associate editor of Daily Coffee News by Roast Magazine. He is based in Portland, Oregon.