There's barely a touch of fall in the air and I can already feel my hands starting to getting chapped. Despite slathering them in lotions, butters and balms, as soon as the air starts to dry out my hands take a beating – especially my nails.
Maybe it's genetics (my mom's cuticles are always cracked). Or maybe it's just that I run my water a little too hot. But either way, I think we all can agree that dry nails need a little extra TLC during the colder months.
This DIY cuticle oil works wonders on dry skin of all types, but it's especially effective when it comes to soothing cracked, peeling cuticles. Store it in a refillable pen and stash it in your purse, bedside table or kitchen cabinet so you can apply on the go.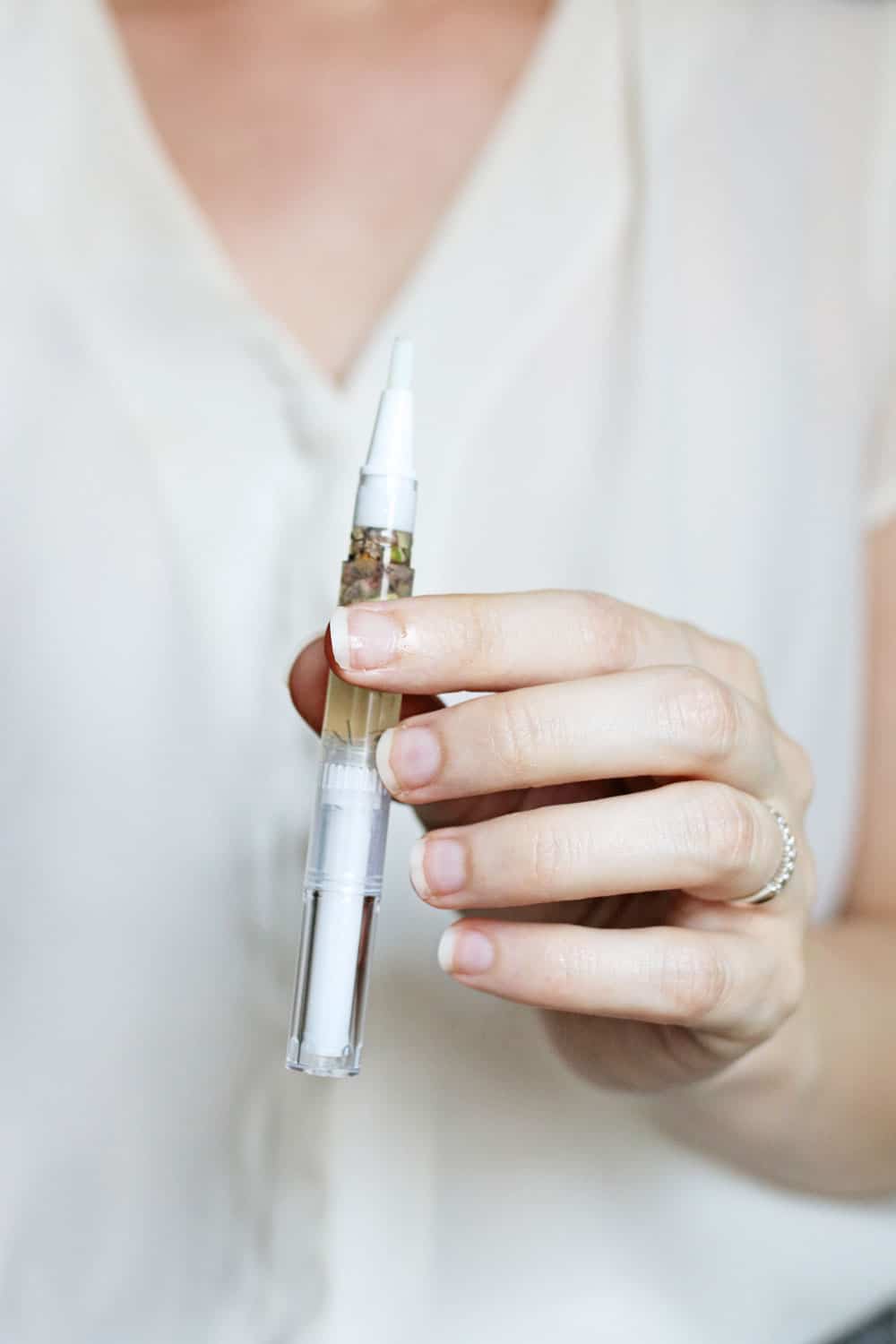 The Best Carrier + Essential Oils for Nails
Certain oils are great for strengthening nails and healing cracked cuticles. Things like olive and grape seed oils are hydrating, while vitamin E and carrot seed are strengthening, and tea tree and cypress oils are antibacterial.
A good cuticle oil blend should contain a healthy mix of different essential oils for nails so you can reap all the benefits they have to offer. While you don't have to use all of the same oils I do (two or three should work just fine), a well-rounded mix helps to cover all your bases and heal your cuticles as quickly as possible.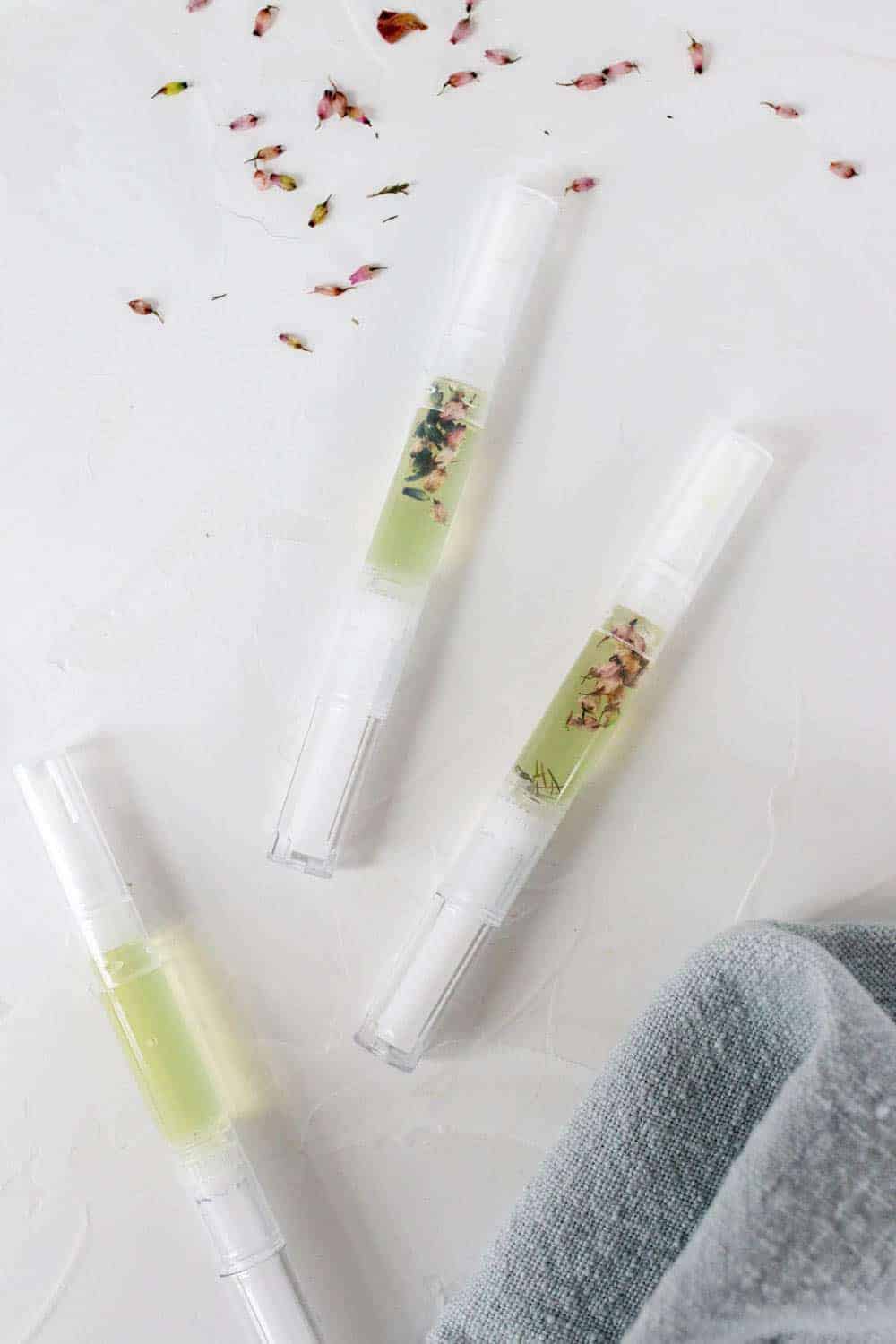 Vitamin E
Vitamin E oil has long been used to strengthens brittle nails and heal chapped skin. It has been shown to improve blood circulation, which is important for nail growth and healing.
Carrot Seed Oil
Carrot seed oil is one of my favorite oils, not just for nails but for skin in general. It's rich in beta carotene, vitamins A and E and pro-vitamin A. It's great at restoring moisture and healing dry, cracked skin.
Grape Seed Oil
Grape seed is another one of my favorites. It's rich in vitamins C, D and E and it contains a plethora of fatty acids and polyphenols, which can prevent premature aging. Plus it's inexpensive and odorless making it the perfect carrier oil.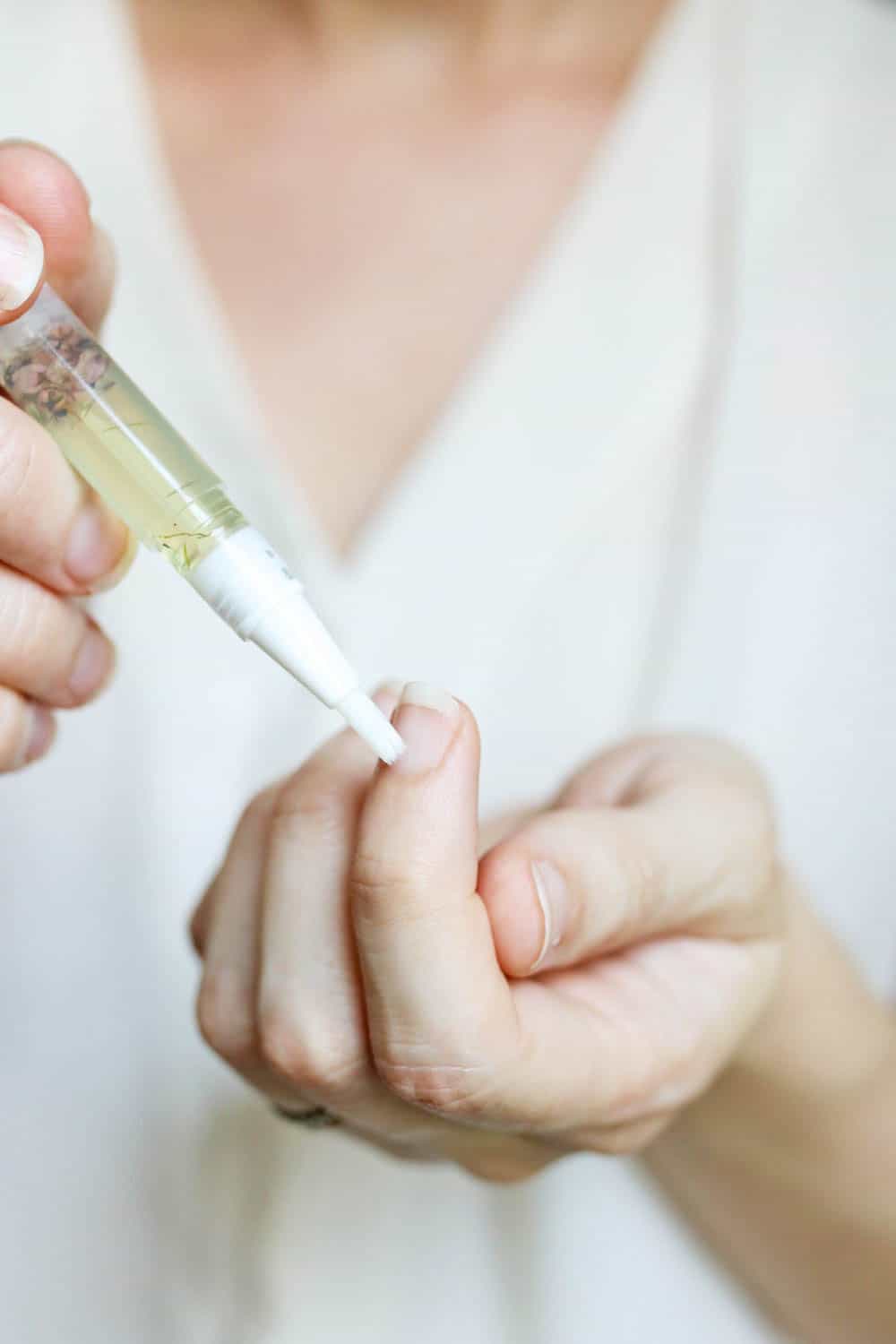 Lemon Oil
Lemon oil has strengthening properties which can help make weak nails a little stronger.
Cypress Oil
Cypress oil helps prevent infections and soothes inflammation. Applying it directly to cracked cuticles helps them heal more quickly.
Myrrh Oil
Myrrh has long been used to heal skin ailments such as sores, acne and rashes. Its astringent properties are known to strengthen the skin cells and prevent bleeding.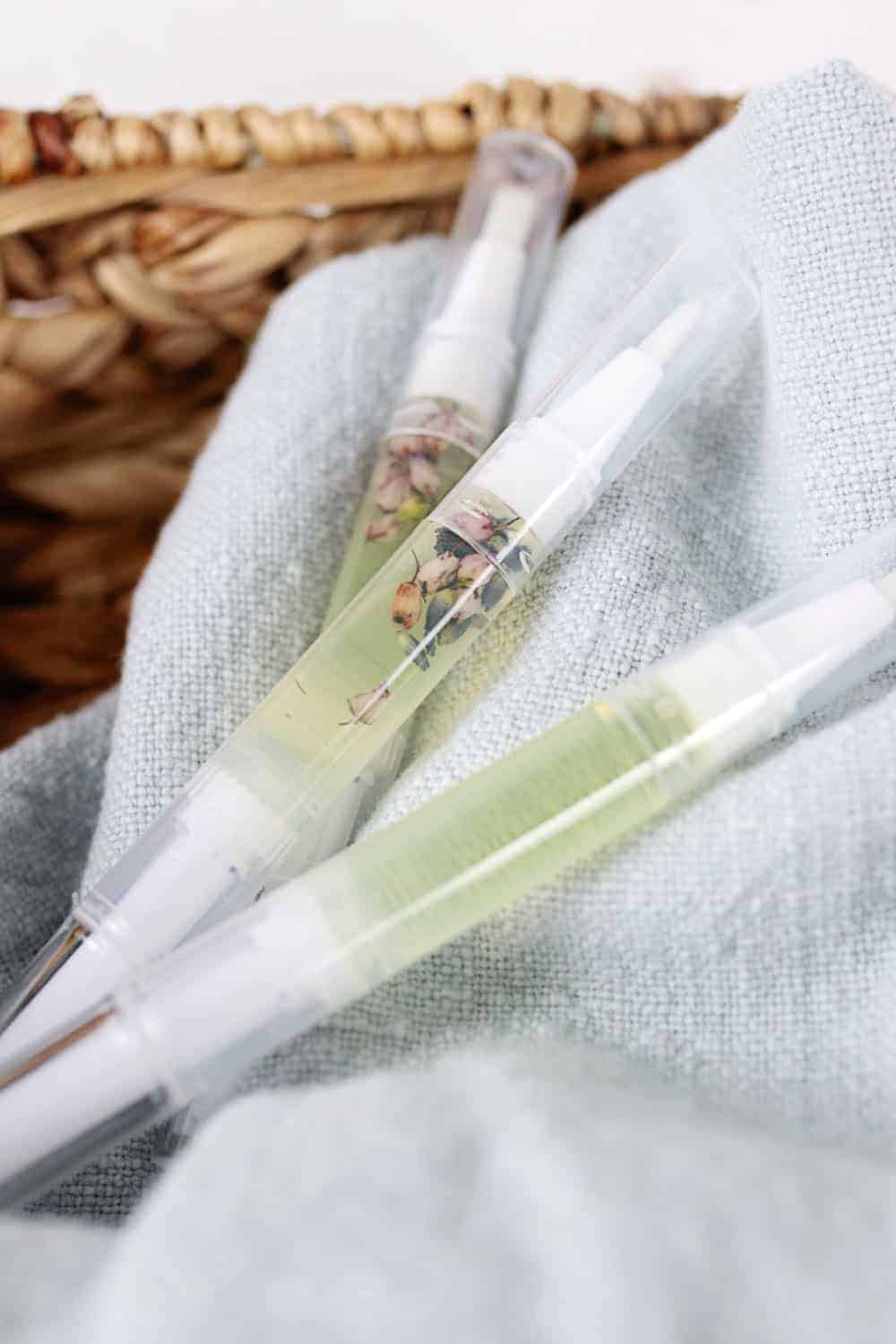 DIY Cuticle Oil Blend
Here's a quick and easy cuticle oil blend. Don't feel like you have to use all of the essential oils for nails listed in the recipe. Just use as many as you can or swap them out for oils you already have on hand. This blend would also make a great sugar scrub or hair mask, so don't be afraid to make extra and use it later.
Healing Cuticle Oil Blend
Yield 1/4 cup
Instructions
Combine ingredients in a small bowl and stir to combine.
Using a small funnel, transfer the mixture to a refillable cosmetic pen.
Apply to cuticles 2 or 3 times a day to strengthen nails and soothe cuticles
Related