Tandem Coffee Partners with Photographer for the Double Exposure Club
FFOL Editor 1
Portland, Maine-based Tandem Coffee has teamed with photographer and 1% for the Planet podcast host James Joiner to launch a coffee-and-film subscription package called the Double Exposure Club.
Each month for $25.99, Double Exposure Club members will receive an 8-ounce bag of an exclusive whole-bean micro-lot coffee roasted by Tandem owner Will Pratt, a roll of 35-mm film and a 'zine full of photos submitted by fellow members, curated by Joiner.
Joiner instigated the DEC based on an earlier idea he had that was derailed by the COVID-19 pandemic. The original plan was for Joiner to shoot photos himself on a bike trip, develop the images using instant coffee and assemble the best into a magazine for sale as a fundraiser to support the 1% initiative.
Tandem was on board to provide the coffee and sell the magazine before stay-at-home orders prevented the trip. The collaborators pivoted to the online coffee subscription idea instead, inviting members to submit photos, developed any way they like.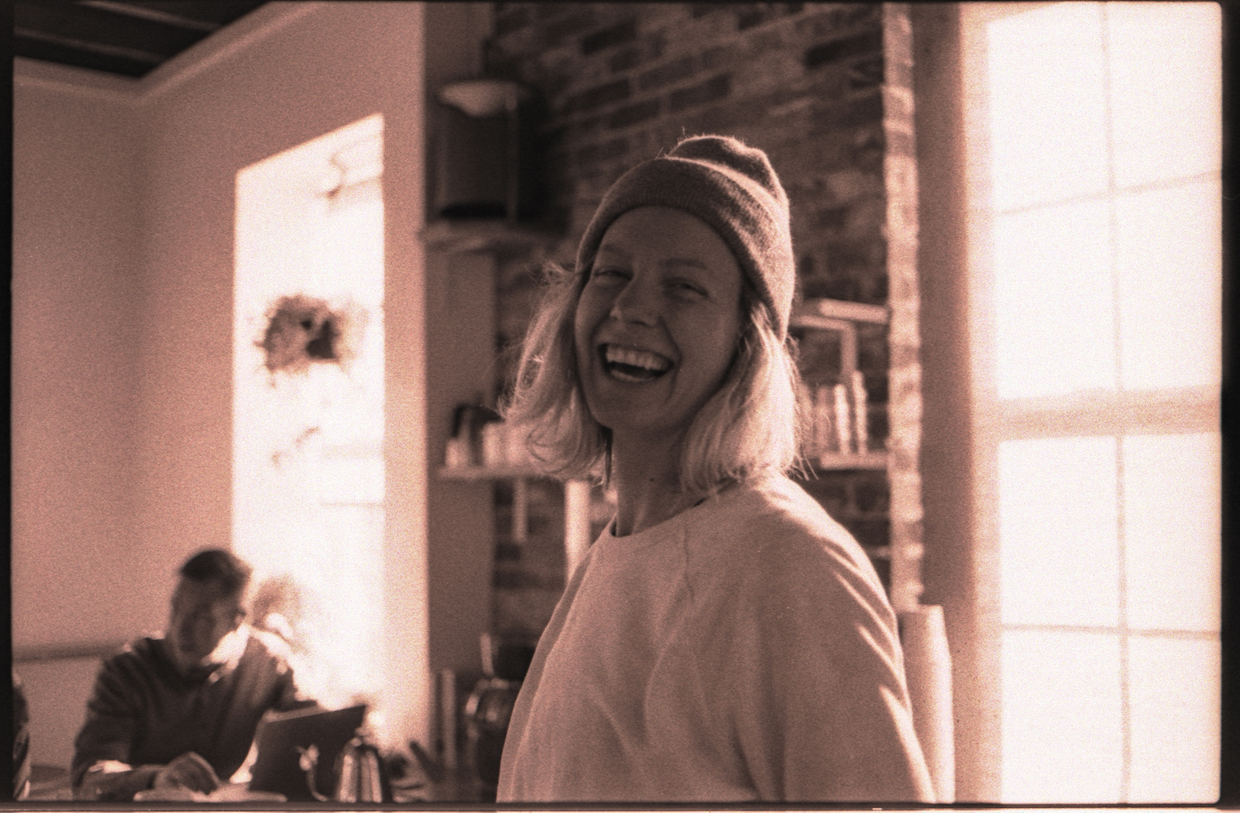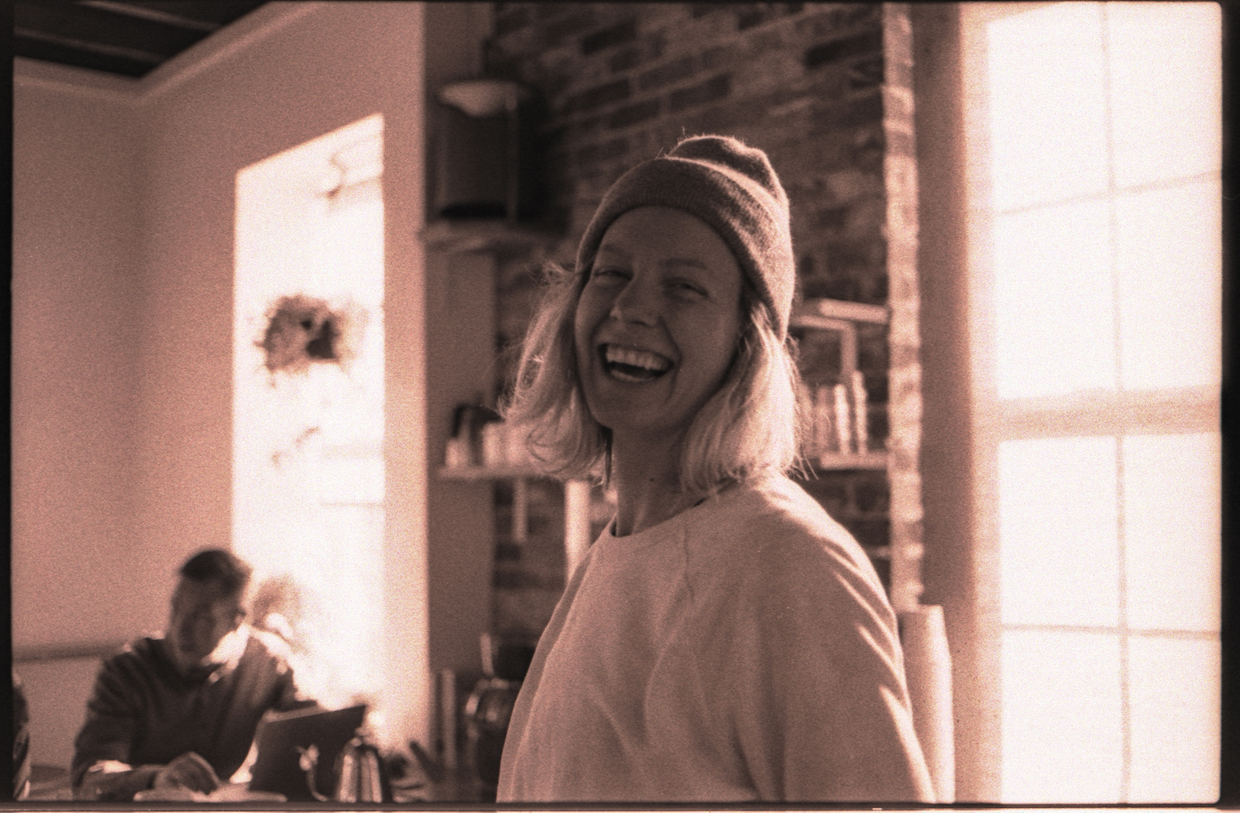 For these photos provided to DCN, Joiner used a coffee-based solution known in the film community as Caffeol.
"Alternative developers have been around for decades, not just coffee and wine but beer, whiskey, Tylenol; I even saw one done with chutney online," Joiner told Daily Coffee News. "As far as coffee goes, it seems to work best with instant coffee, likely because of how densely the chemicals are packed in."
Another possible reason is that Robusta-derived brew may work better than Arabica, therefore cheaper coffees (such as have traditionally been used on the soluble instant market) make for better developers.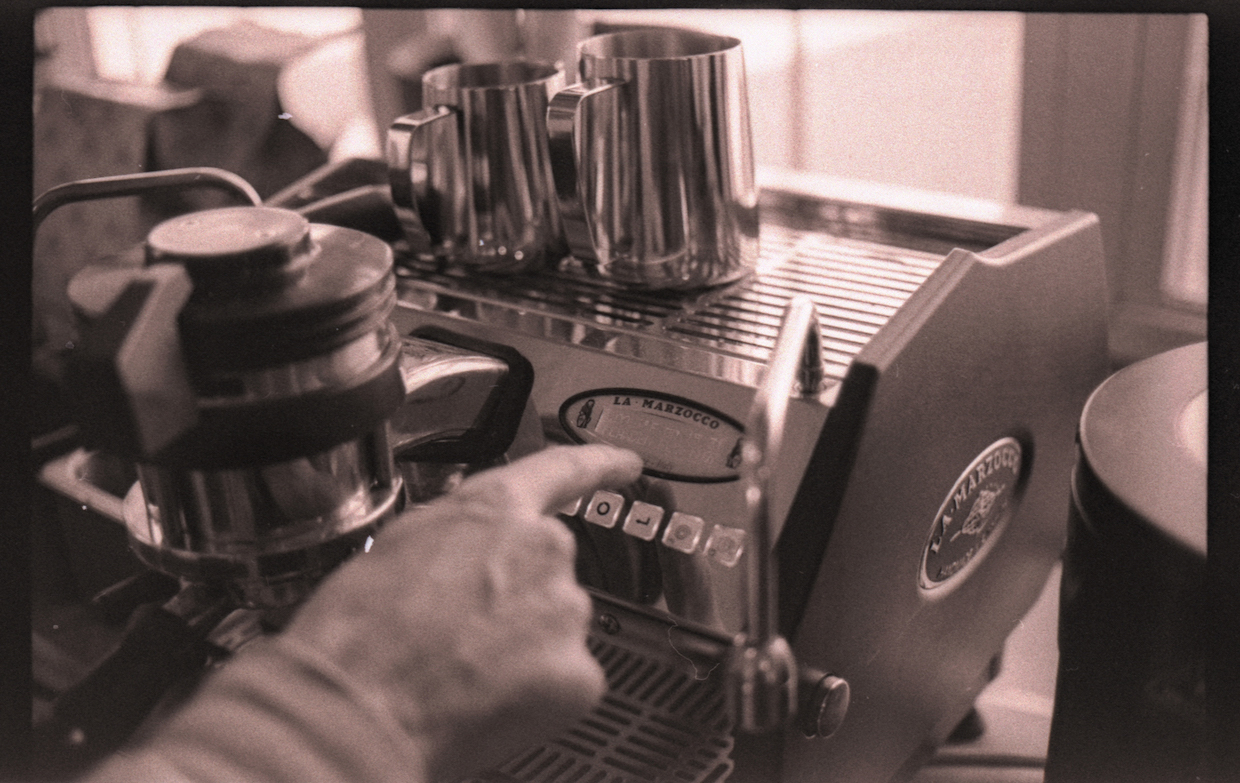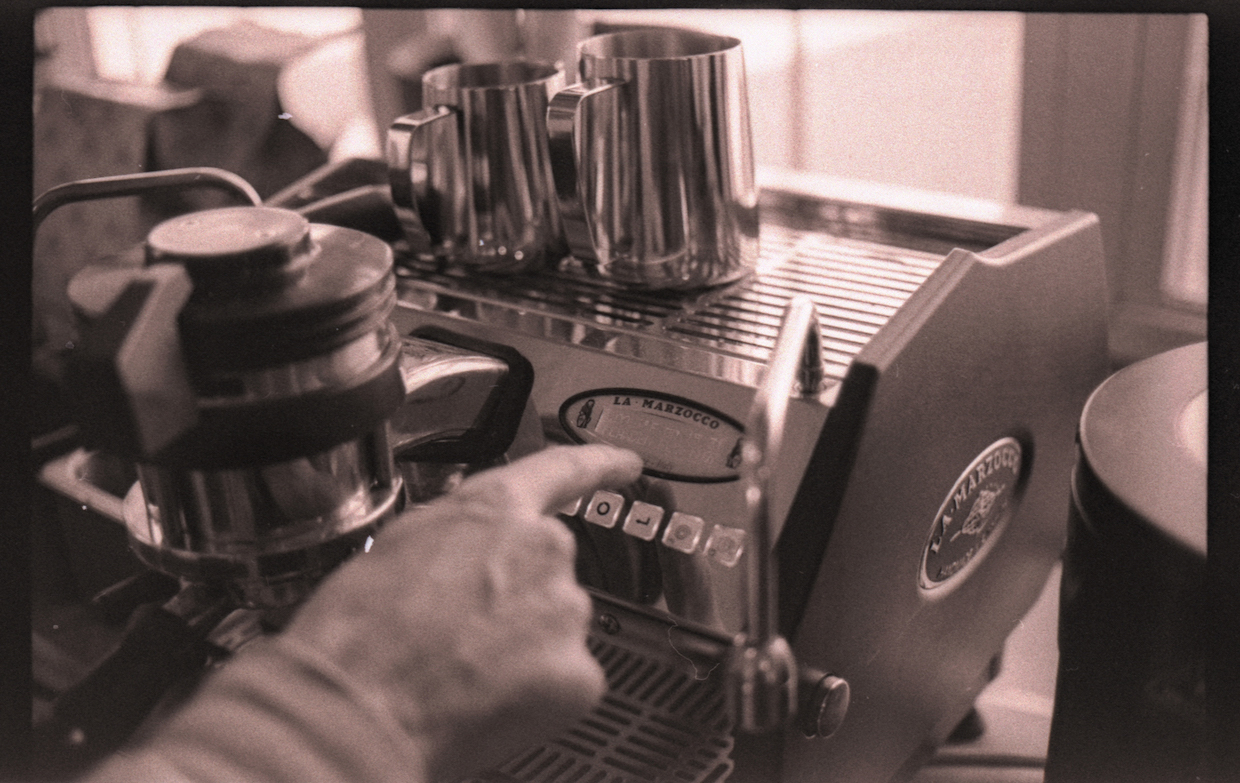 Joiner said he has yet to conduct any experiments to prove or disprove that theory, although Tandem's line of Swift Cup-processed instant coffees are all 100% arabica. Either way, with any coffee as well as with red wine, it's the caffeic acid and tannins that work the magic in film development, according to Joiner.
"I've had success with fresh brewed coffee, brewed extremely strong — way stronger than you'd want to drink, I suspect, but instant has definitely been superior," said Joiner. "The other ingredients are soda ash/bicarbonate of soda, vitamin C, and, if you're using higher speed film, iodized salt. You also still need to use a traditional fixer at the end. The Tandem instant I'm using currently is the Gute Sodu."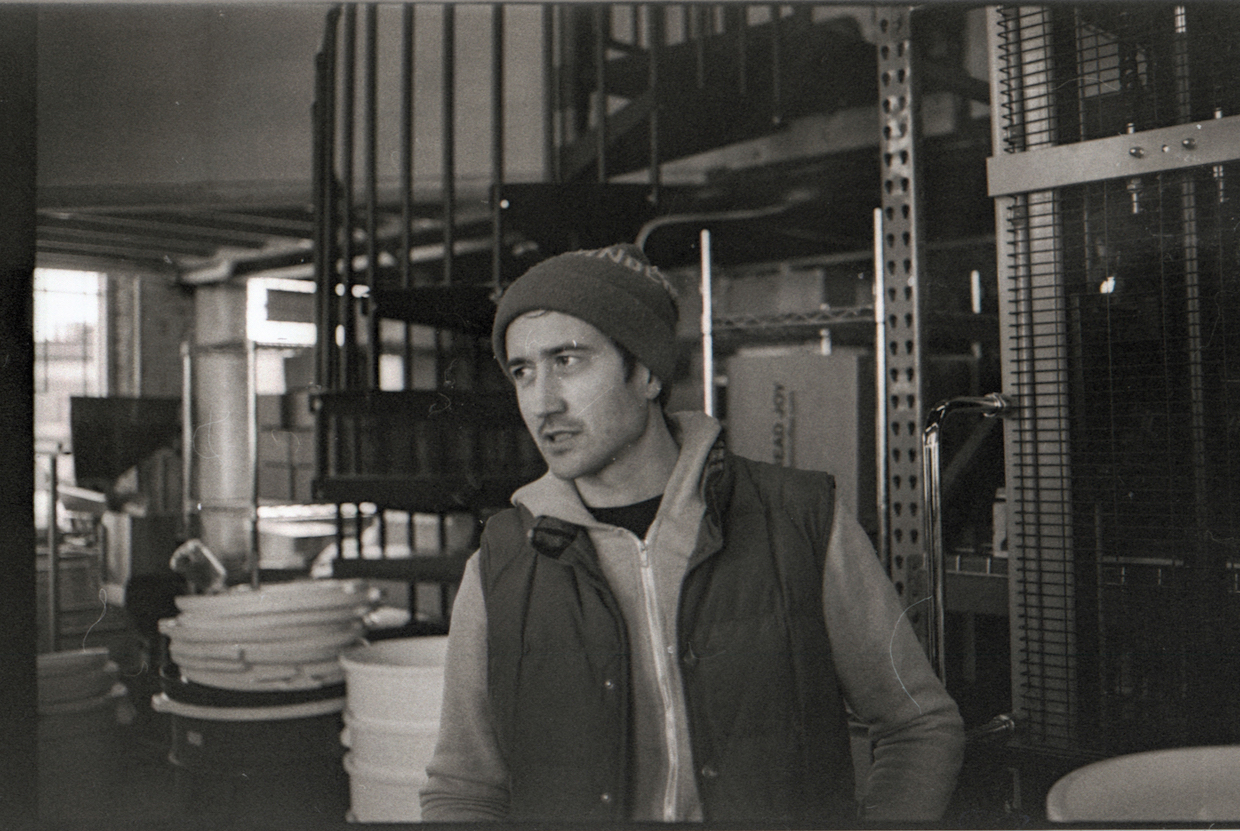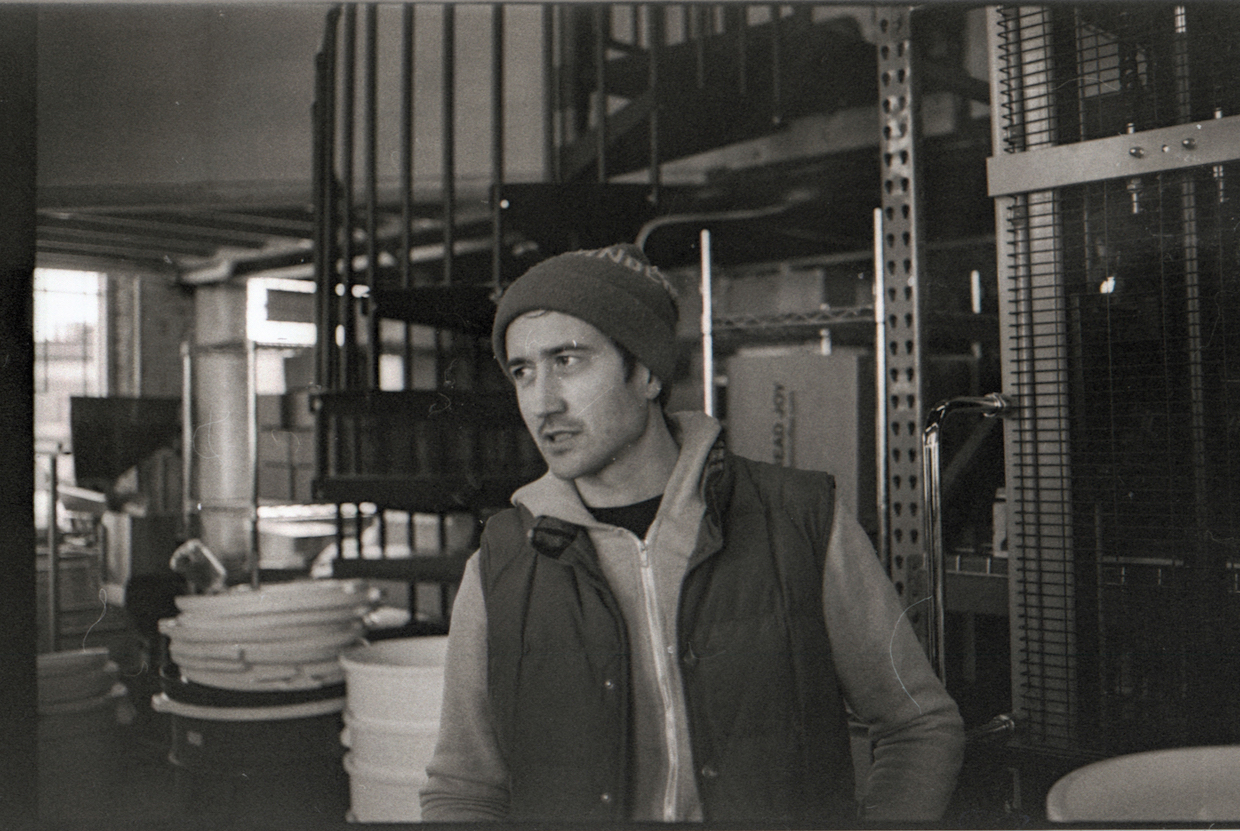 Tandem Coffee Founder Will Pratt told DCN that Joiner, who lives in nearby Cape Elizabeth, originally bought Tandem's instant coffee from Whole Foods for film development, then reached out to the company directly with the idea for a collaboration. Said Pratt, "We met in January and hit it off."
Tandem, whose shops have been closed since mid-March due to the pandemic, is considering reopening for limited hours of walk-up service next month, although Pratt said the balance for that to work out will be a tricky one.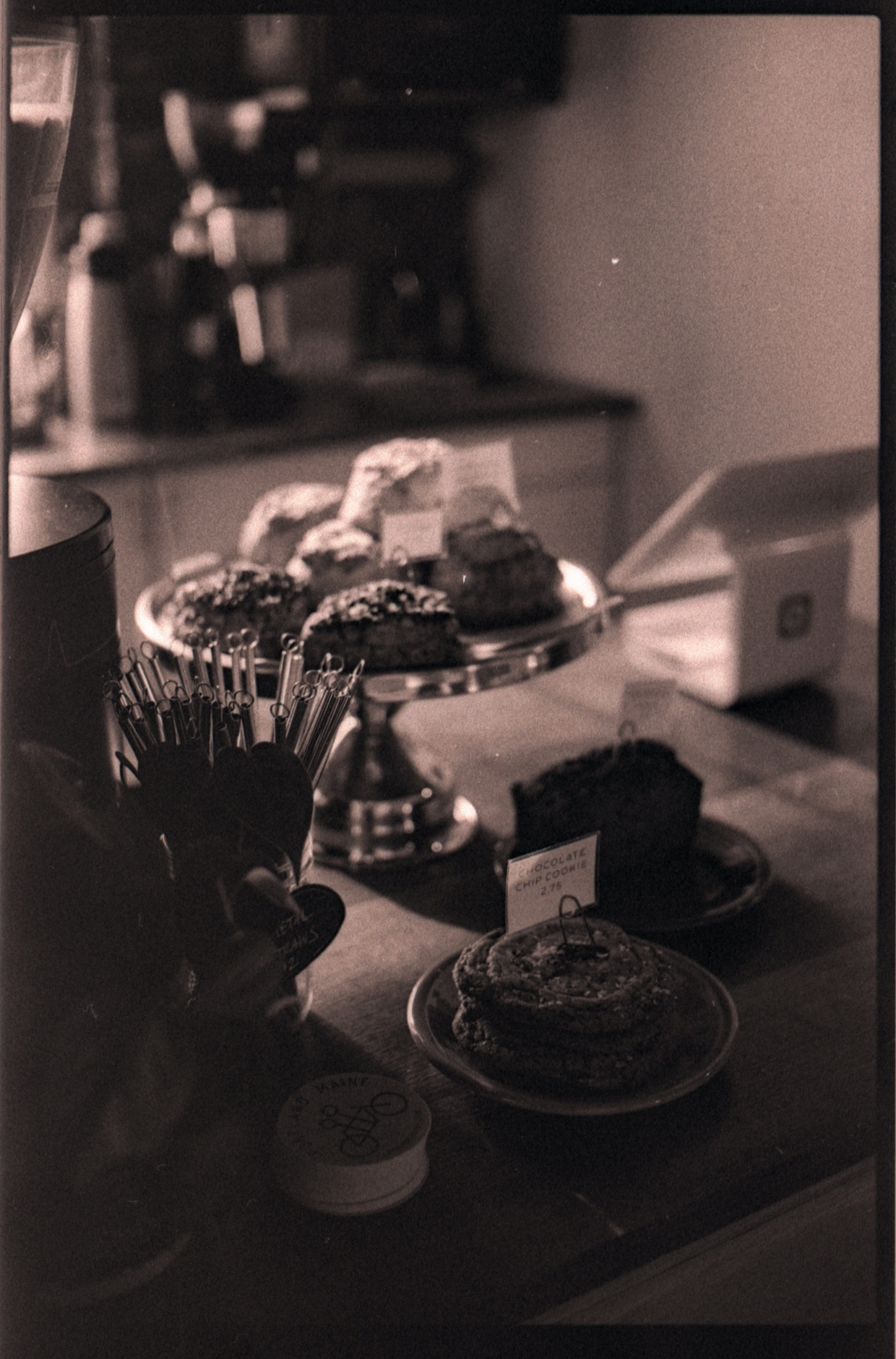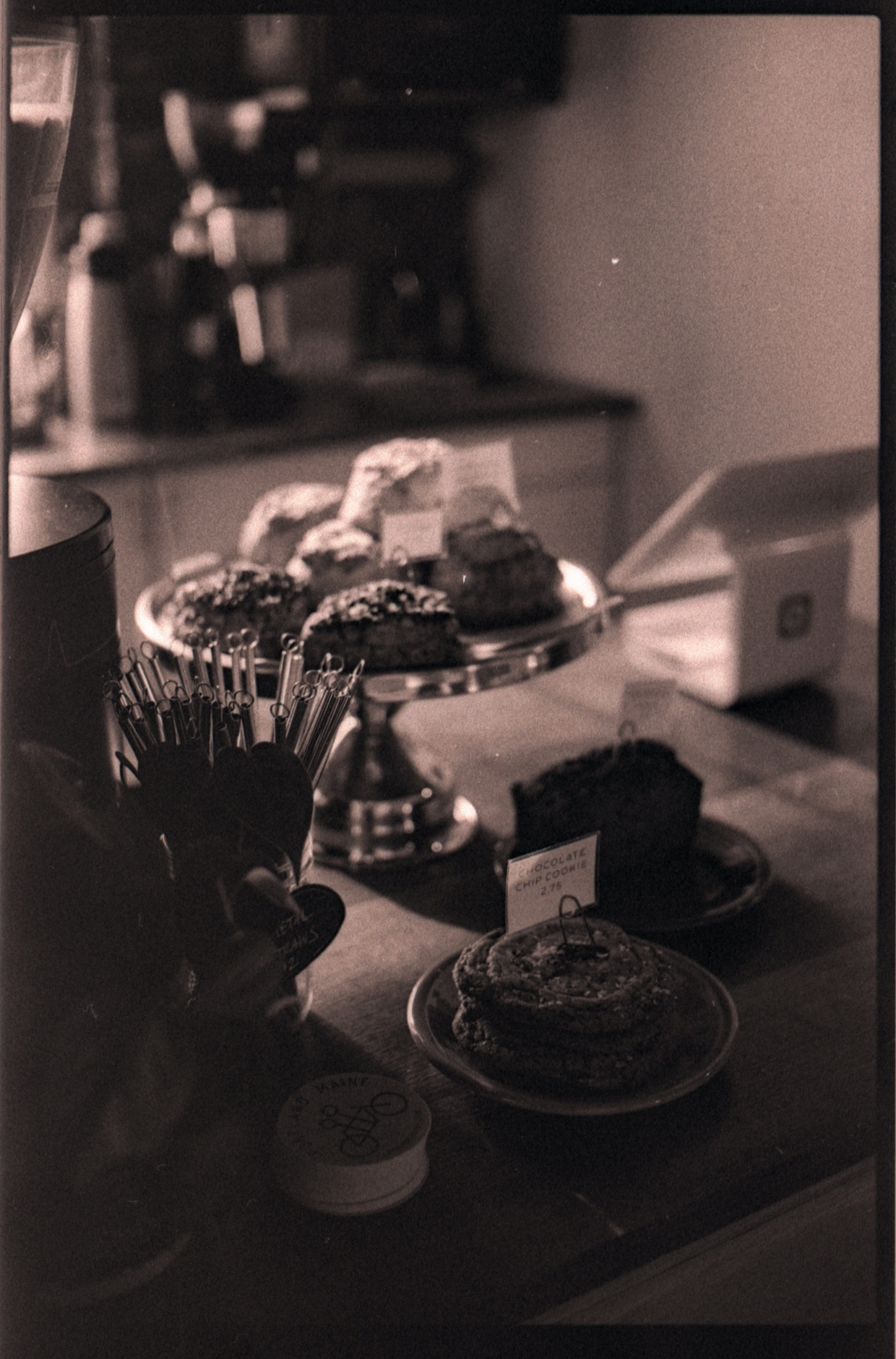 "If the walk-up window is very slow, well, that's no good for business," said Pratt. "If it's very busy and people end up too close together or the line takes too long, or gets too long because of social distancing, people will get frustrated, have a bad experience and, well, that's no good either. It's hard to picture what success looks like at the moment."
In the meantime, the pictures are the success, as they come rolling in through the Double Exposure Club, helping boost the online sales that have been crucial to the roasting company over the past few months.
"We laid off almost everyone except for a skeleton crew at our roastery," said Pratt. "The webstore has been so busy that we are now back up to full staff at the roastery. It's been so fun to connect directly with the end users as opposed to wholesale accounts. It has been a very fulfilling experience."
[Editor's note: An original version of this story incorrectly suggested that all photos for the club would be developed using coffee. Photos submitted by club members can be developed in any way.]
Related Reading
Howard Bryman
Howard Bryman is the associate editor of Daily Coffee News by Roast Magazine. He is based in Portland, Oregon.