Roberto Cavalli La Notte for Women and Men
New Fragrances


09/26/18 07:49:49
by: Sanja Pekic

Roberto Cavalli launches limited editions of the fragrance Roberto Cavalli Eau de Parfum (2012) and Roberto Cavalli Uomo (2016) in the new Roberto Cavalli La Notte collection. The new feminine and masculine perfumes "initiate an exclusive encounter….Under cover of the night, they reveal new facets of their personalities: naturally sensual, irresistibly captivating and slightly mysterious…The night is ripe with unexpected possibilities and moments of complicity and seduction…"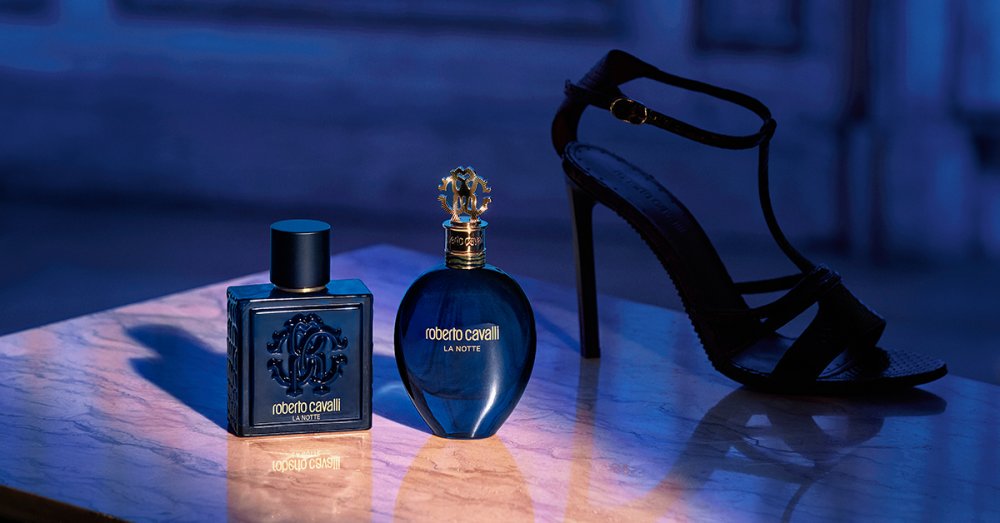 The two Roberto Cavalli La Notte fragrances are developed by the perfumers of the originals; Louise Turner (Givaudan) for Signature and Christophe Raynaud (Firmenich) for Uomo.

[embedded content]
Roberto Cavalli La Notte is an oriental fragrance of white flowers. It opens with zesty citrus and spicy aromas that reach into the heart of orange blossom with a new raspberry liquor accord, added to emphasize the nocturnal theme. The base ends with dry, woody amber and vanilla.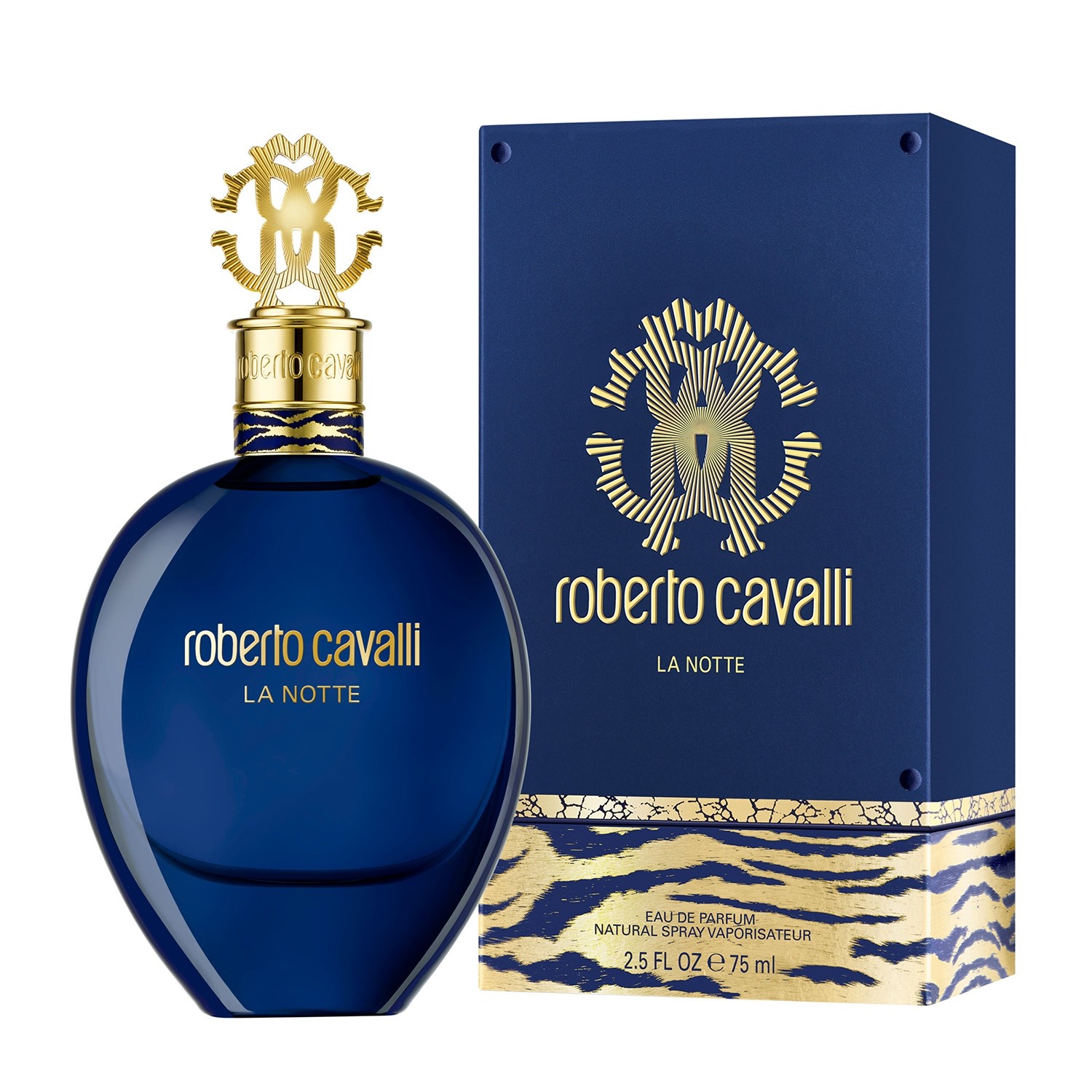 Top notes: mandarin, pink pepper
Heart: orange blossom, raspberry liquor
Base: vanilla, amber, patchouli
Roberto Cavalli Uomo La Notte is an oriental-woody-fougere composition in which the signature violet note is enriched with nuances of lavender, bergamot, spices, tonka and patchouli. "It is both unashamedly virile and alluringly mysterious, adding to the power of fascination exerted by this unique perfume."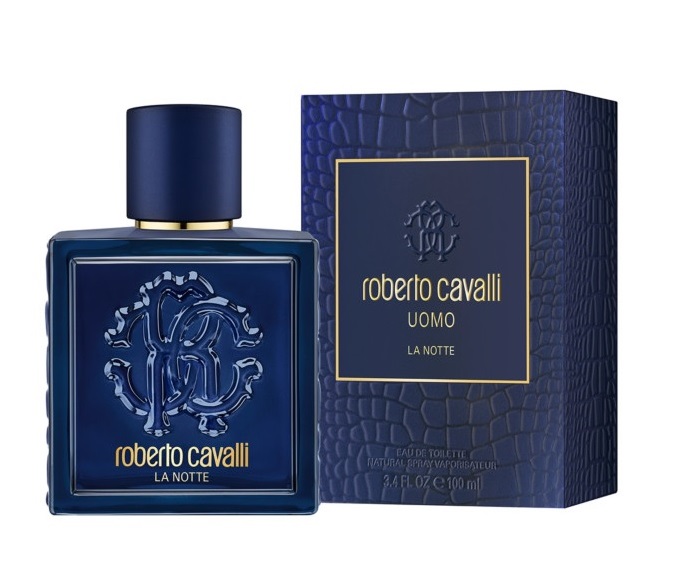 Top notes: bergamot, lavender
Heart: cardamom, clary sage, black pepper
Base: patchouli, tonka, leather
The bottles and packaging of the Roberto Cavalli La Notte perfumes are colored in a dark blue hue and decorated with golden ornaments and prints. Signature is available as a 75 ml Eau de Parfum, and Uomo comes as a 100 ml Eau de Toilette.
Sanja Pekić

Sanja joined the Fragrantica team in 2009 and writes and designs articles about perfume news.
Add Your Review
Become a member of this online perfume community and you will be able to add your own reviews.