#NextGenPerfumer: Mackenzie Reilly
This series shines light on the future talent of the fragrance industry. True for any craft, what youth might lack in experience and wisdom it makes up for tenfold in enthusiasm, experimentation, and audacity. Take note, their ideas will shape the fragrances of the next generation. Look here for the beginnings of innovation. Each one is a #NextGenPerfumer
Today, we introduce …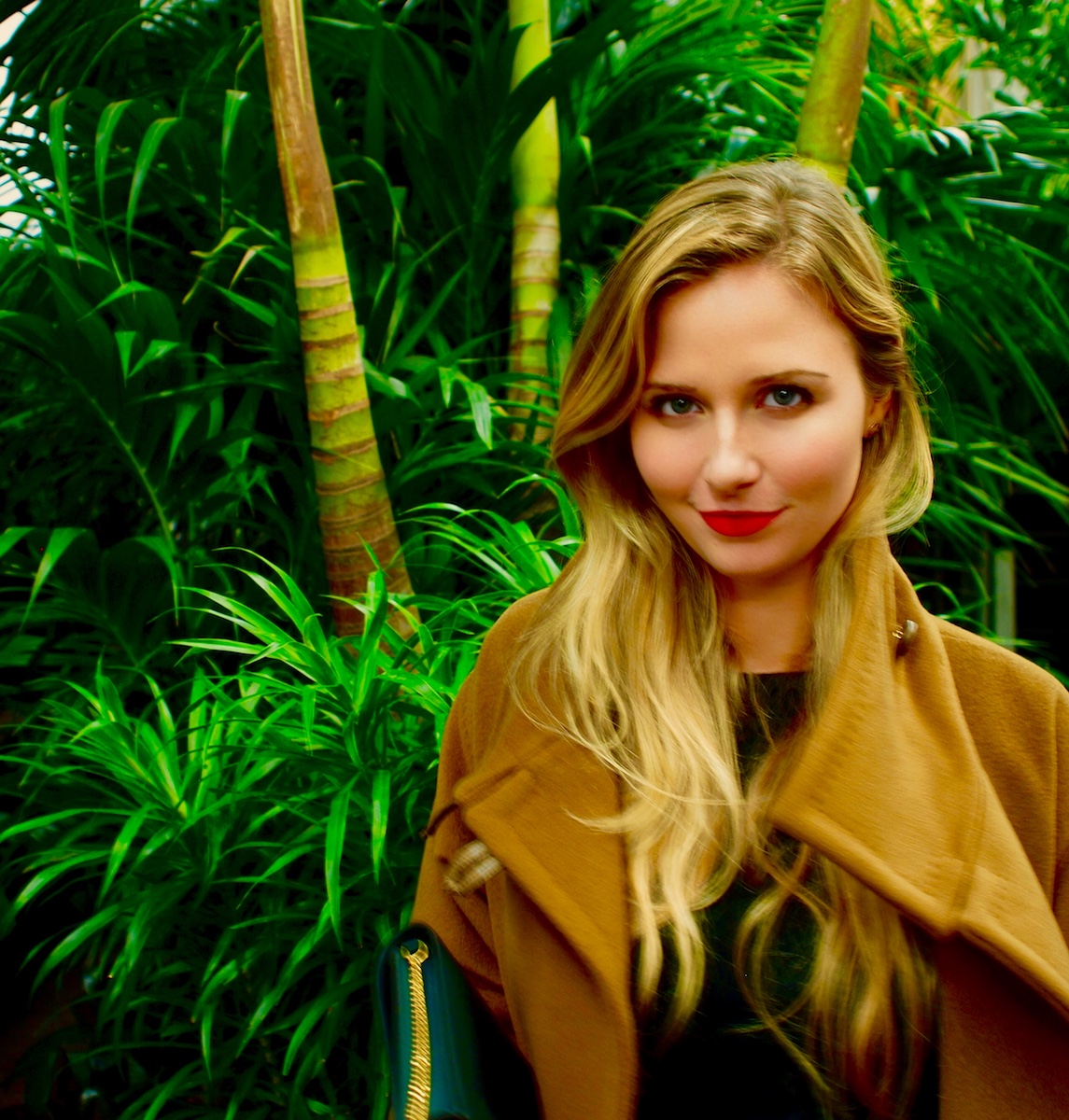 The Snapshot CV
Name: Mackenzie Reilly
Current position: Junior Perfumer, IFF
Based (town or city): New York, NY
Nationality: I'm a New Yorker!
Education / training: Bachelor of Arts Degree: Trinity College. Perfumery Training: IFF
Hobbies and interests: Traveling, surfing, cooking, nature, gardening, exploring the world through my senses, and my Australian Shepherd, Luna.
Most important moment in career to date: Of course, the launch of my first perfume! It's called California Snow by A Lab on Fire and was an absolute dream to create and work with the brand.
The Statement
Scent has always been the way through which I have navigated the world. Since I can remember, I have found my sense of smell to be the most intuitive way to understand my surroundings. At a certain point I realized that not everyone feels that way, and I might be alone in my sensitivity to scent. One day I discovered niche perfumery, specifically L'Artisan Parfumeur Dzing! (Olivia Giacobetti), and read the description of the fragrance which is conceptualized around the circus. Dzing! uses elements from the circus (sawdust, saddle leather, cotton candy; sweet and animalic, sparkling and bright) with a dark and dirty side to recreate an experience, a memory, a space in time. I had a realization then that perfumery is a universe in which the perfumer creates worlds and dreamscapes through storytelling, elements of nature, and figments of the imagination. It seemed like the closest thing to magic and the most exquisite craft I could dream of. From then it was all I wanted to do…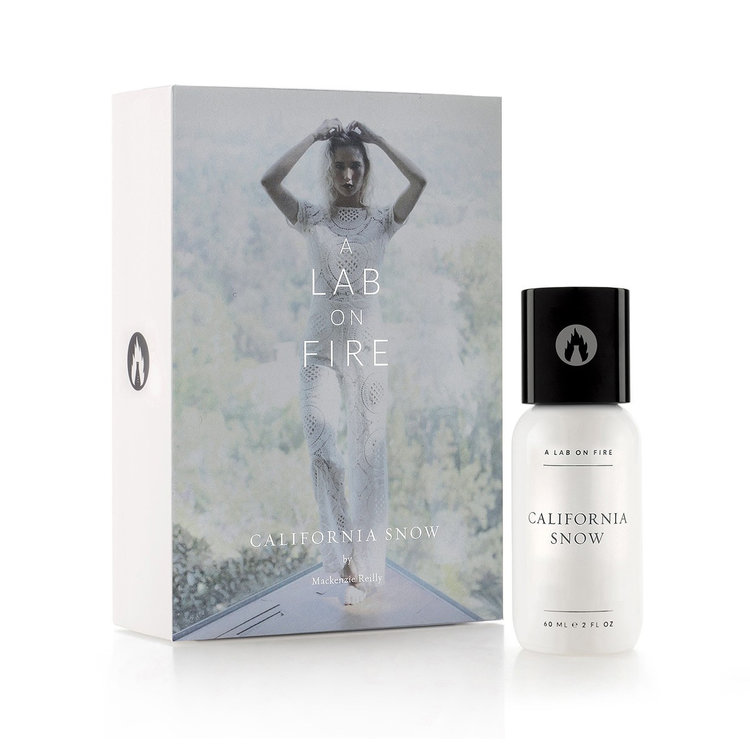 The Interview
EDDIE: What drives you to create perfume?
MACKENZIE: I have a deep-seated love of and connection to nature. Much like so many painters throughout history have studied flowers, plants, animals, landscapes, and the human form, revering them as the epitome of beauty, I am deeply inspired to study the earth's natural elements and recreate them, either concretely or abstractly, in an homage to their beauty. It can sometimes manifest as an obsession, trying to capture perfectly the scent of a blackberry, a field of jasmine on a summer evening, or the smell of wet stone drying in the sun, knowing full well there are one thousand ways to do it.
EDDIE: Who / what has been your greatest influence so far?
MACKENZIE: I am greatly influenced by my observations of nature. I truly believe the earth holds all the answers we are looking for, sometimes literally, sometimes metaphorically. I am also endlessly inspired by my travels, and love to recreate the scent of cities, countries, and moments or experiences I have encountered while exploring a new place. Some of my favorite recreations are from experiences in India, Morocco, Sri Lanka, and Santa Fe, New Mexico.
EDDIE: Are there any perfumers whom you greatly admire?
MACKENZIE: I have a profound admiration for both Carlos Benaim and Sophia Grojsman (pictured below). Sophia is an icon in the fragrance world and rose to fame as a Russian female perfumer during a time when the industry was generally dominated by French men. She is strong, bold, compassionate and utterly fearless. She has a magical essence about her that makes you believe she could be a sorceress – which, in a way, she is. She was still working for IFF when I started out and gave me precious advice on creation and how to navigate through life that I will always treasure and keep close to my heart.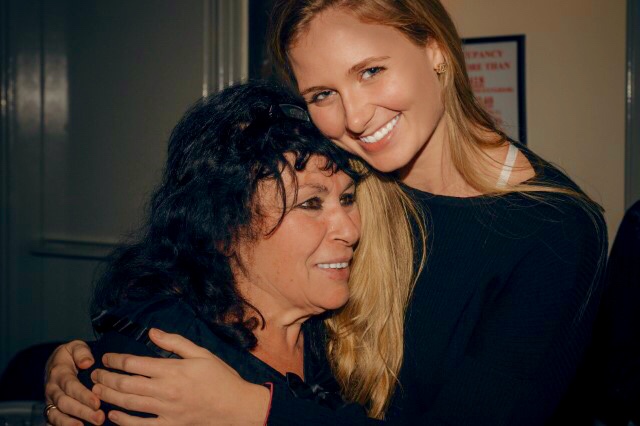 Carlos is the perfumer who really taught me how to formulate and mentored me through my first several years of training. He is elegant, intellectual, immeasurably talented, and endlessly curious. His desire to always challenge himself and ask questions every day is inspiring to me both in the art of perfumery and in life as well. When you work with Carlos, you feel his love of creation, and his contagious passion, curiosity, and admiration of beauty.
Another perfumer who had a great impact on me is Franc Schiet, who works for IFF in the Netherlands. He is a brilliant mind and taught me so much about the reconstitution of naturals, as well as how to think, how to approach design and creativity, and how to innovate. These skills are just as important as formulation!! Another perfumer I have had the pleasure of working with is Jean-Marc Chaillan, who is super-talented and vivacious. His personality shines through into his fragrances and customers love working with him for that. It is such a privilege to be trained by such accomplished and talented people; the knowledge and experience they have shared is invaluable.
EDDIE: What fragrance(s) do you consider exemplary or exceptional for the craft?
MACKENZIE: I am impressed by fragrances that can maintain a balance between being classic and timeless yet are somehow new and modern. This dichotomy is, I think, what often makes great art. By being classic and timeless, there is a sense of universal beauty that may be understood across cultures and generations. By re-inventing these pillars, we continue to evolve, surprise and innovate. Some of my favorite examples of the classic Eau de Cologne reinvented are Frederic Malle Cologne Indélébile (Dominique Ropion) and Thirdman Eau Monumentale (Bruno Jovanovic). These contemporary fragrances use elements like musks and ambers to create a modern texture superimposed over a classical Eau de Cologne structure.
I also love fragrances that smell new and weird and unlike anything you've ever smelled – yet somehow familiar, like a person who you know you haven't met before but feel you have known your whole life. I remember feeling this way about Etat Libre d'Orange Fils de Dieu du riz et des agrumes (Ralf Schwieger). In some opinions this is a modern abstraction of Shalimar, which my mother wore, but I don't like to think too much on the whys.
I am a huge fan of Olivia Giacobetti and Bertrand Duchaufour's work, particularly with L'Artisan Parfumeur. In terms of more mainstream fragrances, I absolutely adore Prada Infusion d'Iris (Daniela (Roche) Andrier) and I do believe that Dolce&Gabbana Light Blue (Olivier Cresp) is a masterpiece. A great example of a simple concept, executed perfectly. Kind of like the white t-shirt of perfume. Non-industry people are always surprised when I say that!
EDDIE: What type of fragrances do you wish you to create?
MACKENZIE:I would love to create fragrances that are simple yet evocative and interesting. I once read a quote where someone asked the photographer Cecil Beaton, "What is elegance?" His response was: "Soap and water."
These words have stayed with me since I read that and have affected the way I view design. It takes a masterful perfumer who can create a beautiful and complex fragrance out of the minimal number of ingredients. It gives me the same satisfaction to see Picasso's illustrations of a bull, or the line drawings of Henri Matisse.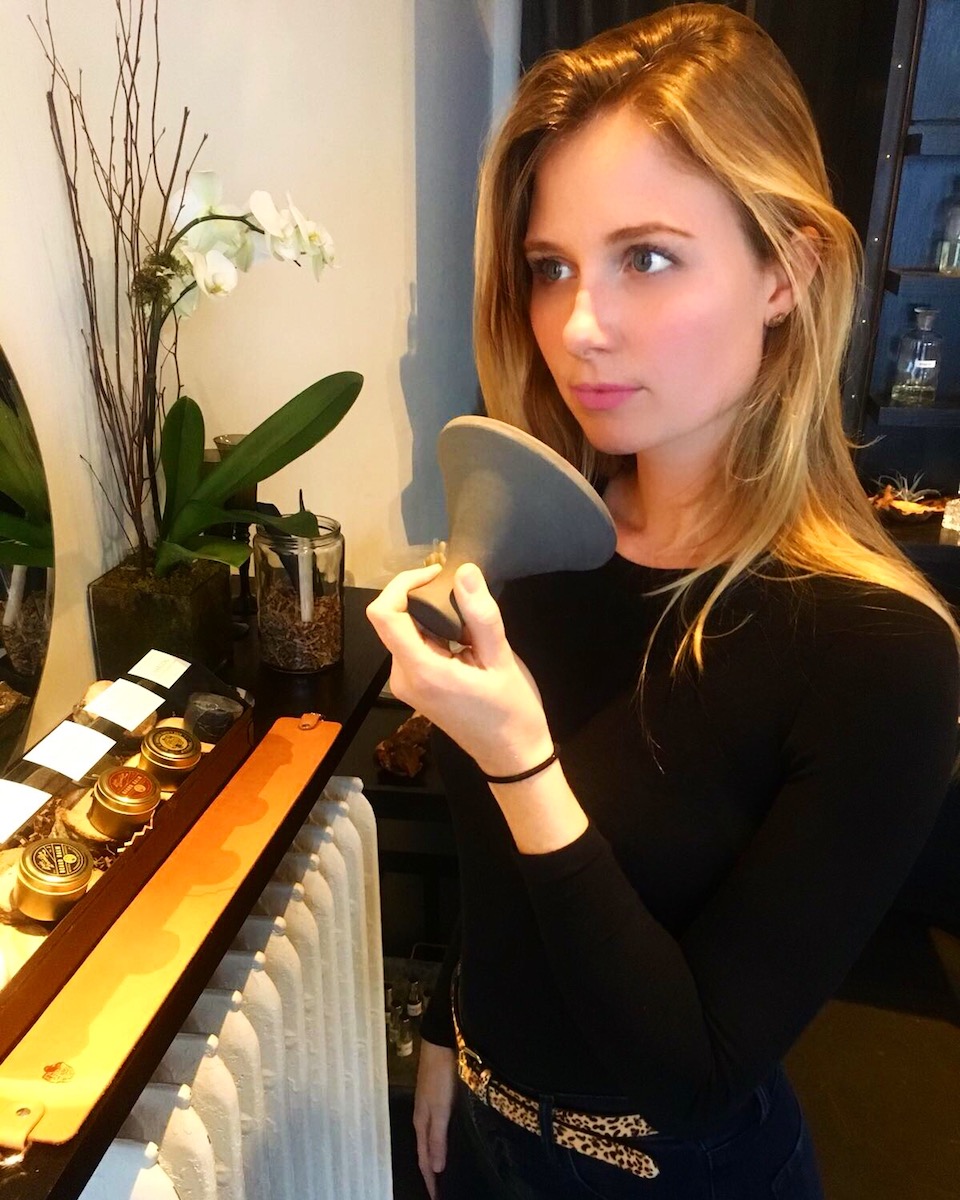 EDDIE: Have you yet found a signature style or a genre that comes easily to you? Are there any fragrance types that are still quite a challenge for you?
MACKENZIE: I tend to work with a lot of woods, musks, and clean amber notes. I love to work with orris as well, and find these notes often lead me into a niche unisex territory, formulating with a smaller palate of ingredients which I don't believe to be limiting. I enjoy the advantage of knowing the behavior of the ingredients more intimately, and the challenge of re-inventing themes through texture, structure, and architecture, rather than notes. I also love to work with white flowers and am fascinated with recreating the scent of a flower in its natural environment, which is so different than the smell of its extraction. Jasmine Sambac always comes back to me; I think it is just exquisite.
EDDIE: What will be your contribution to innovation in fragrance?
MACKENZIE: I am enamored with naturals, and relish working with LMR (Laboratoire Monique Rémy) which is owned by IFF and stationed in Grasse. I hope to contribute innovation in the world of naturals, from exploring new methods to extract or produce natural ingredients, to incorporating naturals into my formulas in unique or unprecedented ways. As science and technology advance, there are more and more exciting developments in this field. It is also very important to respect our earth and I consider it of the utmost importance to create ethical and sustainable methods of extraction and partnerships with our growers. This is the foundation of LMR, and something to always strive for if we want to continue to enjoy the incredible array of plants in the world, and even to discover more.
EDDIE: What's the next big thing?
MACKENZIE: I think we will start seeing more and more 'abstract-natural' notes in perfumery, for example, mineral notes are becoming quite trendy. It's something we recognize from nature (stone, wet earth, sand, pavement, sea salt) yet is more contemporary than the typical flowers, fruits, woods, and gourmand notes that we find in most commercial fragrances. I really like searching for these kinds of new notes when I explore the world, as it's a way of innovating with what we already have at our fingertips. I love the philosophy of Noma, the René Redzepi restaurant in Copenhagen, where the team is constantly foraging for local and seasonal ingredients that are often overlooked or never before used (specific types of seaweed, insects, edible flowers, etc.) and inventing new ways to deliver their flavors (through methods of smoking, fermenting, drying, etc.). They have even served caramelized pine cones! The concept that everything we need is around us, and through creativity and innovation we can use these familiar elements to create new things, is one that I hope continues to thrive in the future.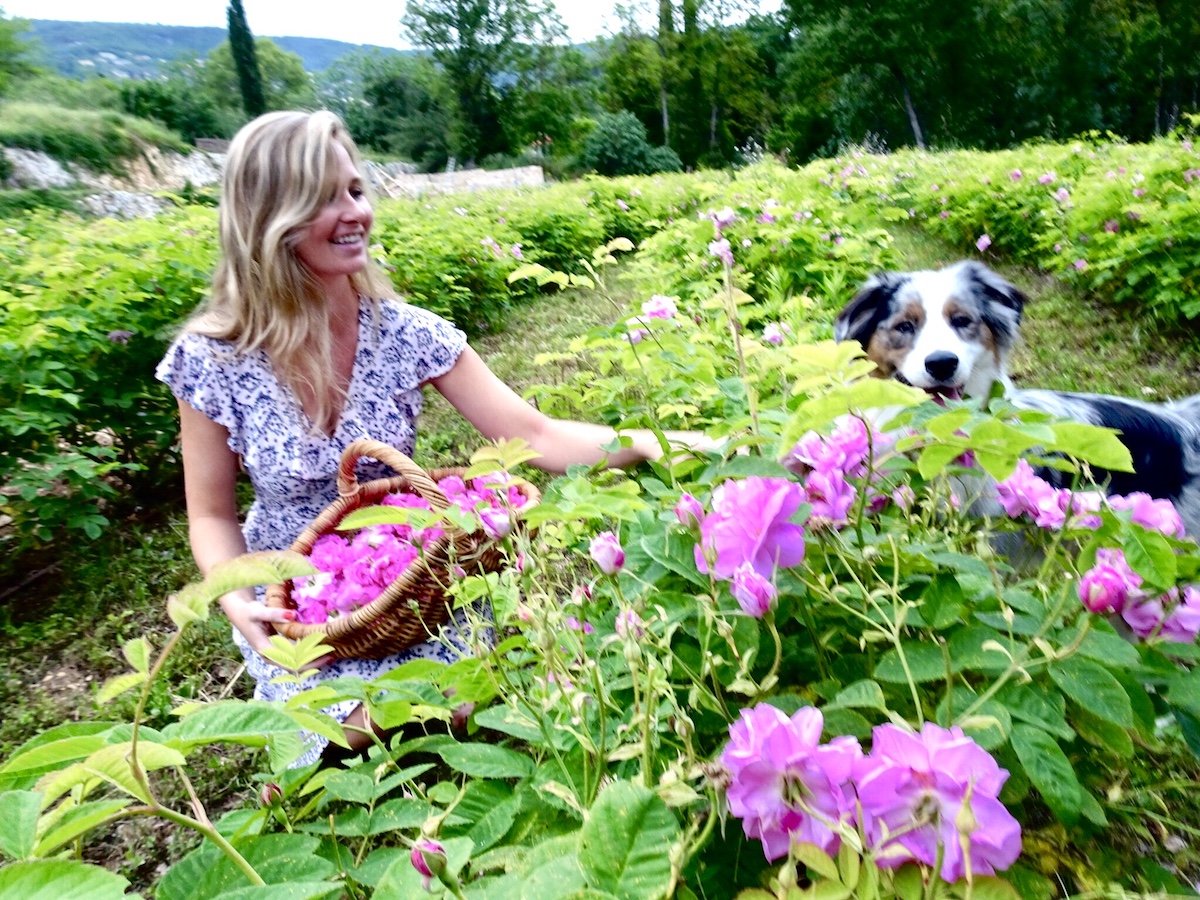 EDDIE: Your craziest idea about the future of the industry?
MACKENZIE: I would love to see an increase in the value of quality over quantity. Every year, the number of fine fragrance launches grows exponentially, and the pace at which the projects are completed becomes faster and faster. I think it would be wonderful to spend more time developing fragrances and see them stay longer on the shelves, with less erosion. I hear the older perfumers reminisce about times like that and I think it would be a great return to the artisanal roots of perfumery, and the true luxury of the craft.
EDDIE: Where would you like to be in 10 years?
MACKENZIE: I hope that in 10 years I am just as curious and captivated by perfumery as I am now. That's the dream!
Read additional #NextGenPerfumer interviews by visiting Fragrantica's PERFUMERS category!
Show support for our #NextGenPerfumer by following Mackenzie on Instagram and by using the hashtag #NextGenPerfumer