Bright, delicious citrus is one of winter's bright spots, but I sometimes avoid grapefruit just because it has the connotation of being a 'diet food.' I don't even want to think about the word diet… until January 1. The tart citrus fruit finds its way onto the weight loss menu because it acts as a trigger for your body's natural detox function. And in the aftermath of the holiday sugar rush, we could all use a little detoxing.
Plus the delicious fruit is loaded with immune-boosting vitamin C, fiber and lycopene. The good news? You don't need a crazy fad diet to get grapefruit's toxin-cleansing benefits inside and out.
Inside: Grapefruit Immune Boosting Smoothie
Tart grapefruit helps ward off the common cold, improves liver function, and yes, helps with weight loss. The fruit's enzymes give the liver a big assist by helping it break down toxins more efficiently. Look for red and pink grapefruits, which contain lycopene as well as higher amounts of antioxidants (as opposed to yellow or white grapefruit).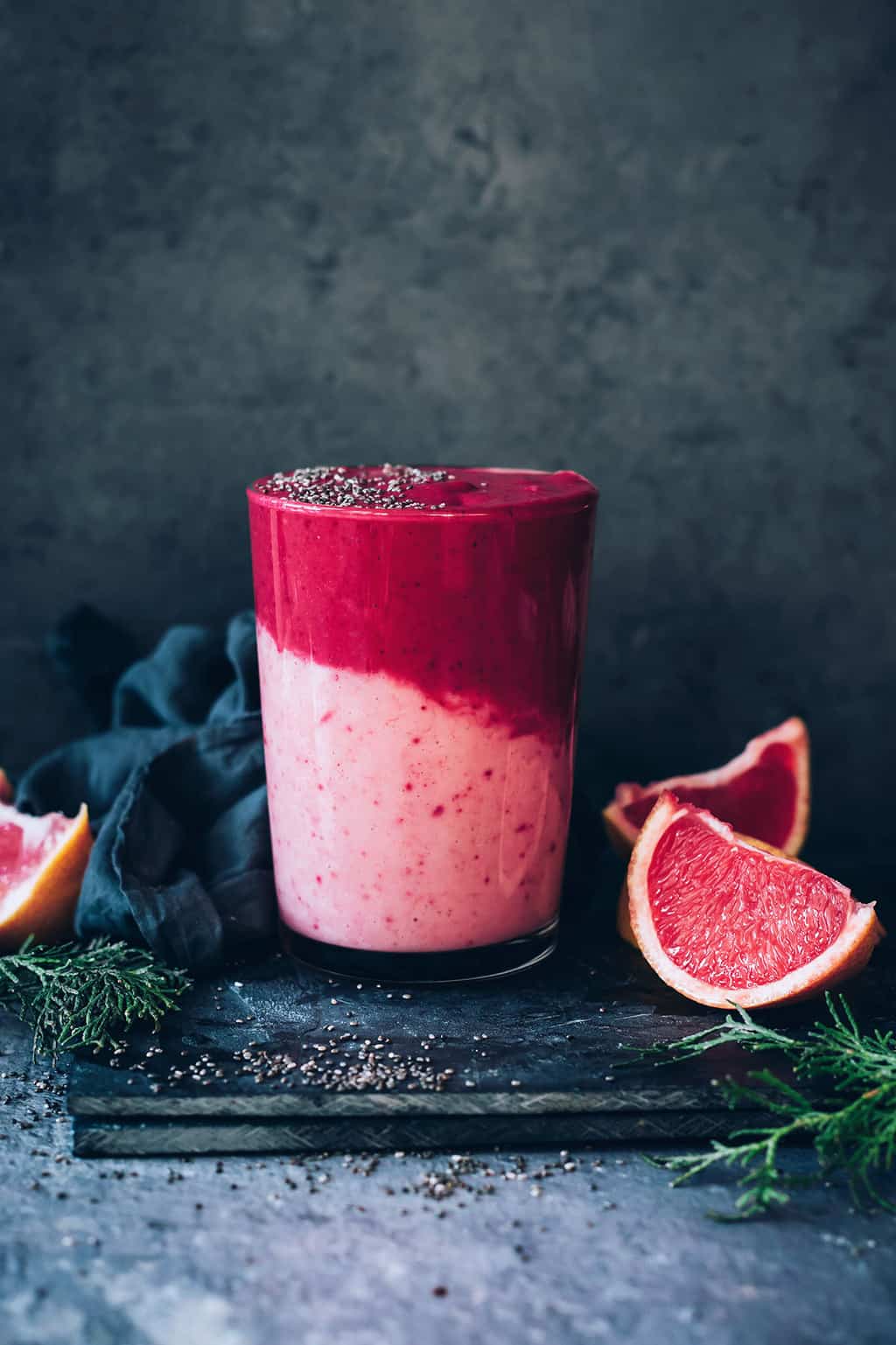 Immune Boosting Grapefruit Smoothie
Yield 2
An intense nourishing winter smoothie to boost your immune system – layers of grapefruit, yogurt and beet cream, to fuel your cells with antioxidants and your microbiome with natural probiotics. 
Ingredients
1 grapefruit, peeled, cut into slices
1/2 cup yogurt
1 teaspoon chia seeds
1 banana
1/2 inch ginger piece, peeled an grated
1/4 cup purified water
1/2 medium beet, peeled and cubed
Instructions
Add all the ingredients (except the beet) into a blender and process to obtain a smooth liquid.
Divide half of the amount into serving glasses.
Add the beet cubes and process to obtain an intense pink liquid.
Top the serving glasses with the beet layer and serve.
Outside: Grapefruit Cinnamon Salt Scrub
Exfoliation is one of the most important parts of your winter skincare regimen – don't skip it! A regular session with a body scrub will slough off dead skin cells and allow those rich, dry skin lotions to penetrate more effectively.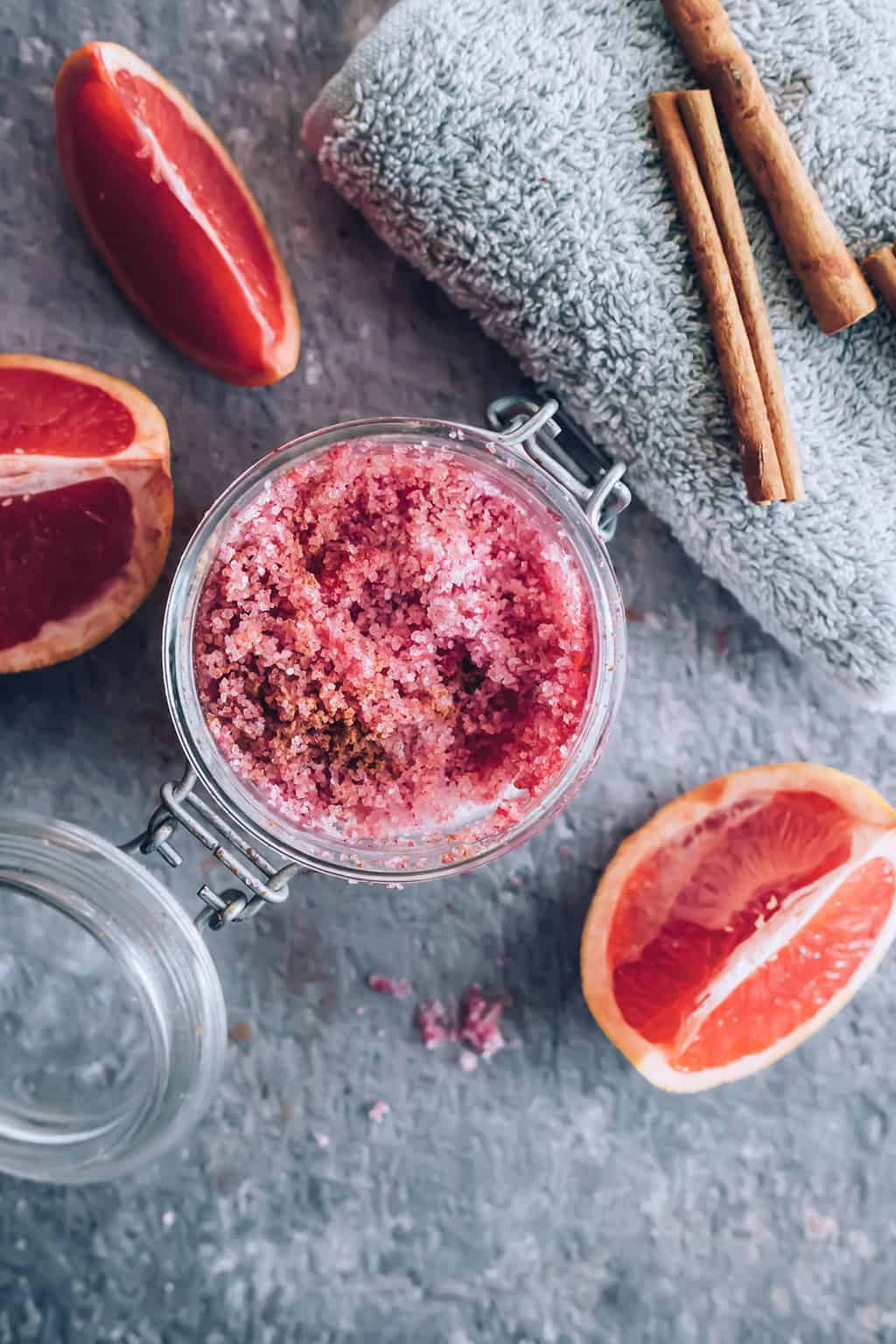 Citrus fruits are abundant this time of year so use the leftover zest from the smoothie above to amp up the exfoliation – and aroma – in this body scrub. Add a few drops of grapefruit essential oil, which has large amounts of the anti-inflammatory enzyme bromelain, to help breakdown fat and cellulite.
Measure the oil and add the essential oil and stir. Combine the sea salt and oil, mix well in a bowl until the salt is saturated with oil. Then add the teaspoon of zest and cinnamon and mix. Store in a covered jar and use as needed on your body, elbow, and heels. Rinse.
Related