In New York, Rise Brewing Ascends with Third Bar and New Products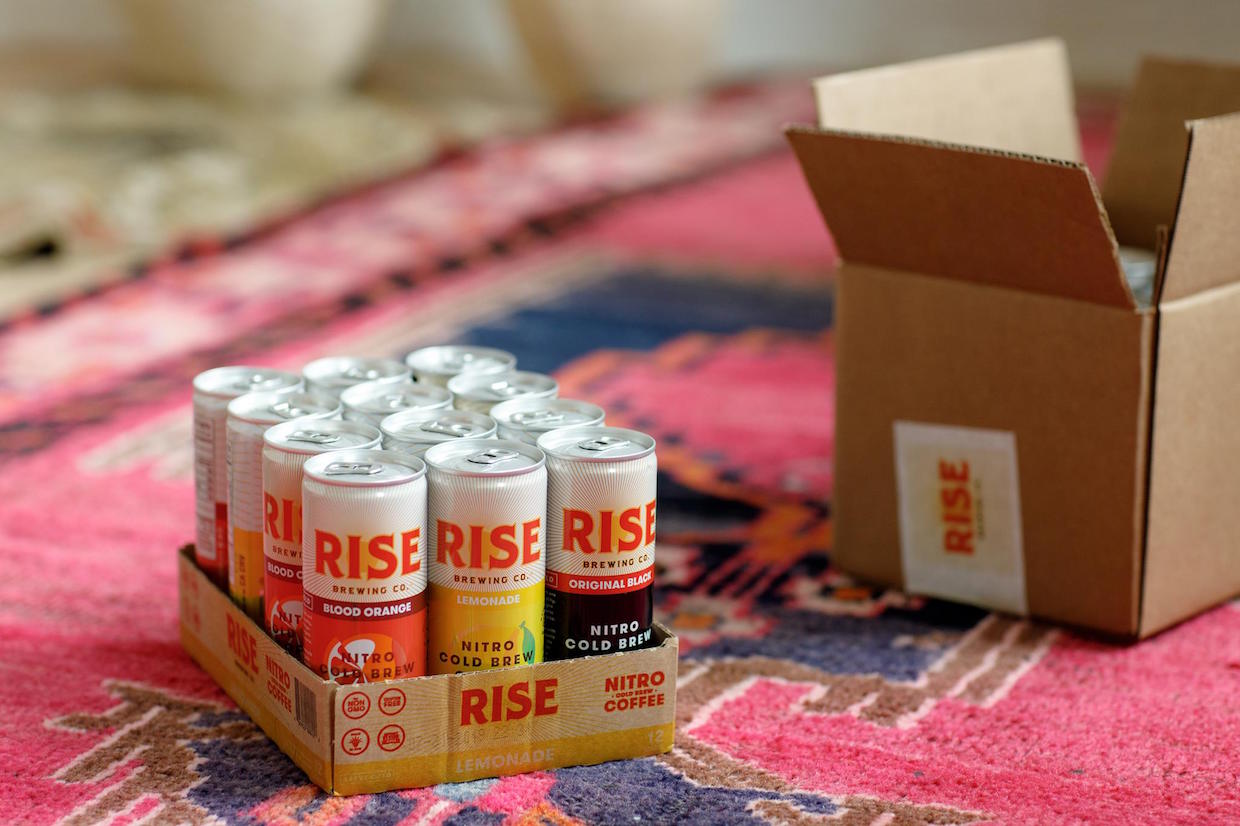 A new cold coffee retail outpost by nitro cold brew maker Rise Brewing Co. has emerged inside the Phluid Project "gender-free" apparel store in New York City. The coffee company's advancing number of physical outlets is notable given that numerous coffee bars in various cities throughout the country have focused exclusively on cold coffee offerings, yet few have expanded beyond an initial location.
Rise's latest cold bar is its third in the Big Apple. While also growing rapidly through its wholesale kegs and RTD canned retail products — with a particular uptick lately through online sales that also widened its wholesale reach to cities including Los Angeles, Seattle, Portland, San Francisco and Chicago — Rise attributes the relative ease with which it has increased its number of physical locations to a light operational footprint and its focus on retail partnerships rather than on standalone brick-and-mortar locations.
"One of the things that we want to deliver is as high-quality a product as we possibly can, and we want to be able to deliver that to people anywhere," Rise Brewing Co. CEO Grant Gyesky told Daily Coffee News.
"It really is about community building, and figuring out creative ways to build spaces, where people want to come," said COO Melissa Karimov. "When we think about the brands that we partner with for this, we also try to think about synergy there."
Rise's other locations include a walk-up window attached to Dudley's Deli in NYC's Bowery neighborhood, and a kegerator-equipped counter within the Away luggage flagship store in NoHo. The Phluid setup consists of a substantial bar with multiple taps and counter seating for several patrons. The menu offers Rise's standard nitro cold brew, seasonal specials, a dirty chai and nitro brew-based lattes. The company's three dairy-free canned products — Original Black, Blood Orange and Lemonade — are also on offer.
All the company's products are based on a brew made from high-altitude single-origin coffee from Peru. Two years ago, the company outsourced its roasting operation to a roasting partner, which Gyesky said relieved the company from having to worry about housing, maintaining and continually upgrading its equipment to keep up with growth.
"We're probably inside their space more often than they would like us to be," Gyesky said of Rise's roasting partner, whom he declined to name out of proprietary secrecy due to what he experiences as a hotly competitive atmosphere in cold brew. "We dictate every step of the process — timing, temperature, the beans. It's a really great partnership, and in terms of innovation, they've allowed us to focus on a lot of things that we may not have been able to do had we kept the roasting in-house."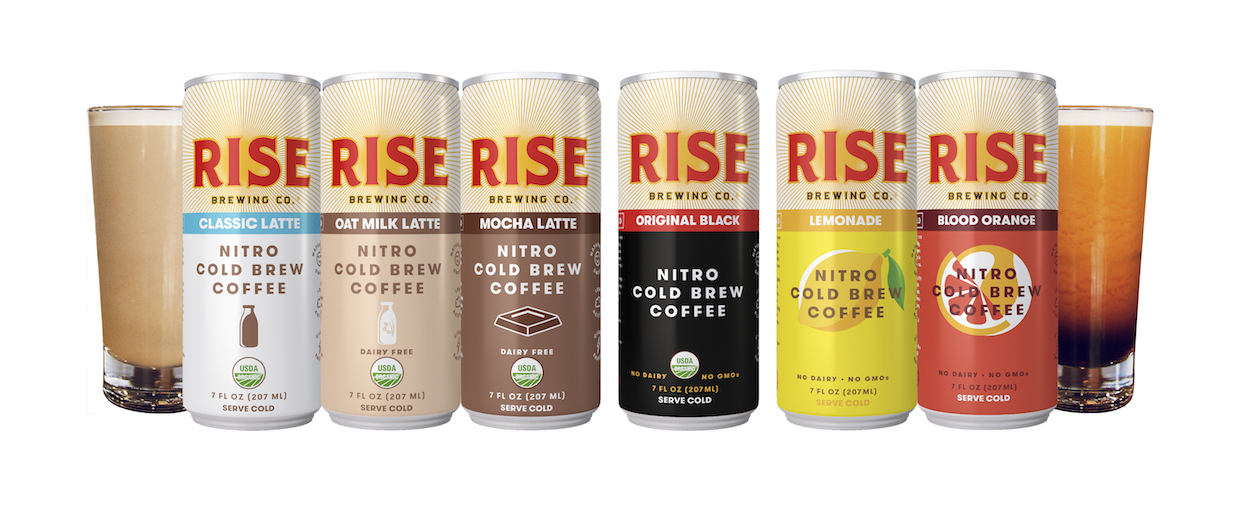 Rise claims to have been the first to the New York market with a shelf-stable canned nitro coffee product, as well as an in-line heating mechanism Rise offers to wholesale clients for serving hot nitro coffee on tap — a device made and installed by an engineer exclusively for Rise.
The company also announced that a line of three new canned nitro coffee lattes is on its way later this summer. The new line of canned lattes will include one with dairy and two incorporating the company's own organic oat milk.
"We had to go out and find the individual farm that grows organic oats to use as the basis of our ingredients," said Gyesky, who is also considering potentially developing the oak milk early next year as a standalone product for use by consumers or by other companies in espresso drinks, although the company isn't making any guarantees on that release just yet.
"There's the question: 'Does it make sense for a coffee company to explore such a horizontal category?'" said Kalimov. "We are super intrigued, because what we've developed is delicious and we're very aware of the demand. But there's a trade-off of focus. Our focus is on making really, really good coffee products, versus a coffee-adjacent product."
The Phluid Project is located at 684 Broadway in NoHo, New York.
Howard Bryman
Howard Bryman is the associate editor of Daily Coffee News by Roast Magazine. He is based in Portland, Oregon.