Importer Cooperative Coffees is Raising the Floor Price for Certified Coffees to $2.20/lb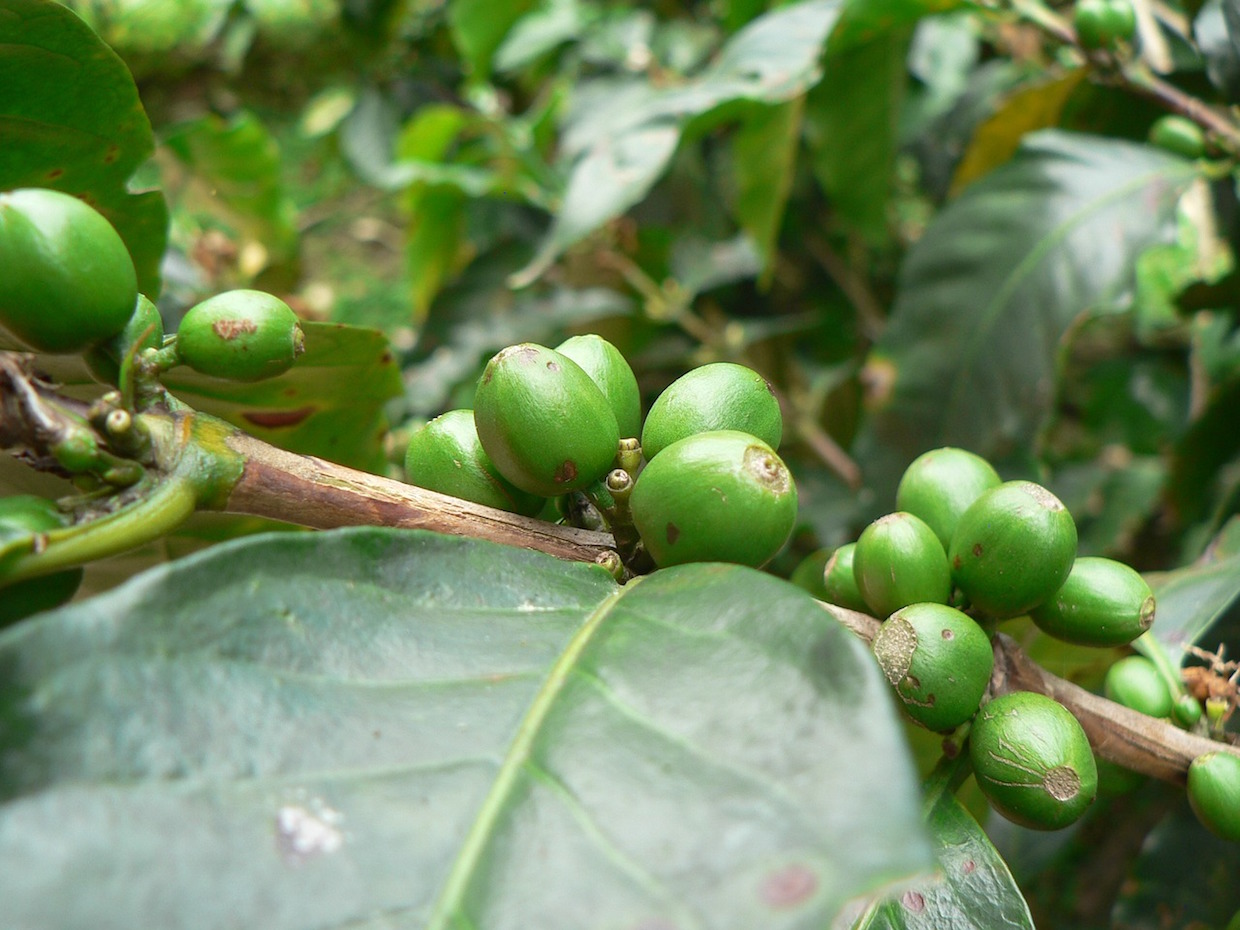 The 21 coffee roasting company members of the green coffee importing cooperative Cooperative Coffees have collectively agreed to raise the minimum price paid to producers for fair trade, organic coffee to $2.20 per pound, a $0.30 increase over the current standard set by Fairtrade International.
By specialty coffee standards, $2.20 is still a modest number, yet the group said it is intended to provide a base price at which all the producers in the Coop Coffees network can maintain operations no matter which way the coffee market may be swinging at a given moment. The number itself comes from the Símbolo de Pequeños Productores/Small Producers' Symbol (SPP), a certification scheme in which small producer groups define their own minimum price standards.
"Entering into our 2018 harvest, 60 percent of our producer partners are part of SPP. We take their opinion very seriously," Cooperative Coffees General Manager Ed Canty said in an announcement released by the group today. "70 percent of the coffee we buy already trades above this $2.20 minimum. This decision involves pricing on the other 30 percent of our supply chain. It is part of our journey to prices that more accurately reflect the work it takes to grow great coffee. Our membership is in 100 percent agreement that this higher minimum is a necessity for all our producer partners."
Cooperative Coffees membership has been active in minimum price setting since its first joint assembly in 2005, in which roaster members met with producers in Quetzaltenango, Guatemala. Then, during a low market as is the case now, the roaster members agreed to raise the minimum price paid for organic certified coffees from $1.41 to $1.50.
Prior to setting the new minimum price, which takes effect this harvest year, the group has actively worked toward fair pricing in response to real-world market conditions facing farmers. In 2013, the group created a special leaf rust emergency relief fund; from 2014-2017, it partnered with Root Capital and the Progreso Network to create a climate resiliency match fund that resulted in $650,000 for farmer investments; and last year, the group launched its Carbon, Coffee and Climate Initiative, tracking the cooperative's carbon footprint then contributing offset funding to climate resilience and adaptation projects among producer partners.
Cooperative Coffees' roaster members are currently spread throughout the United States and Canada, while the cooperative maintains partnerships with more than two dozen producer cooperatives throughout Latin America, Africa and Southeast Asia.
One of the cooperative's roaster members, Viroqua, Wisconsin-based Kickapoo Coffee, last year announced it was raising the price minimum for all its coffee purchases to $2.75 per pound.