Sugar in your diet won't do you any favors, but sugar in your beauty products? Well, that's a totally different story. When it comes to our bodies, we're often told to avoid sugar or we run the risk of developing everything from cancer to insulin resistance (eek). But incorporating it into your beauty routine can actually be good for you.
Sugar is naturally gentle abrasive, so it's perfect for polishing sensitive areas like your face and lips. It's also a humectant, meaning it draws in much-needed moisture to parched skin and seals it in. When your skin starts acting up, just whip up this simple sugar scrub for face to buff away flakes, clear pores and lock in moisture.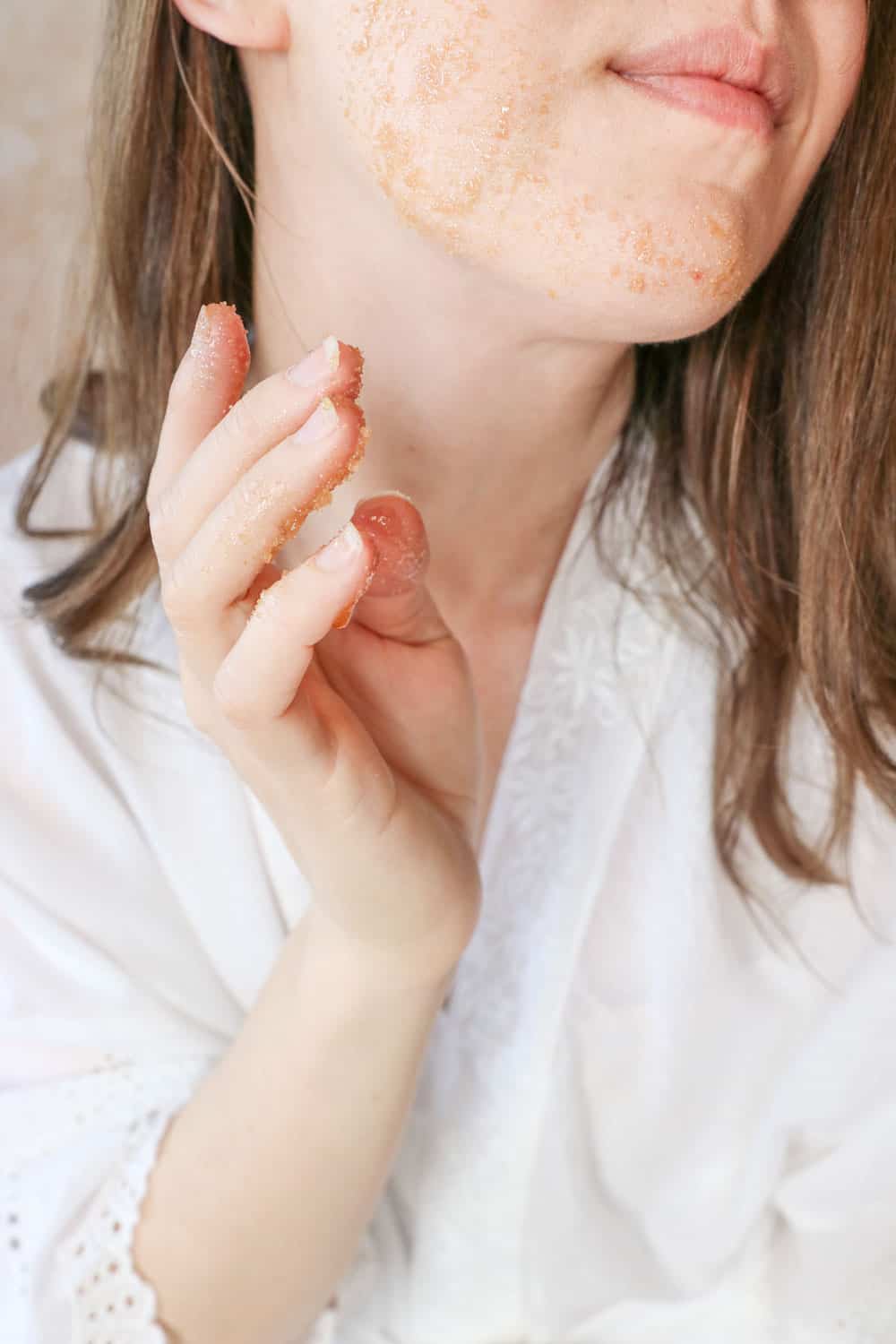 How to Make a Sugar Scrub for the Face
Everything from hormones to diet can wreak havoc on our skin. And once skin issues crop up, they can be made worse by exposure to the harsh winter elements. Dry skin is more sensitive than hydrated skin, so until you slough away dead skin cells and replenish moisture, you may be plagued by pimples, redness and rashes.
That's where a gentle sugar scrub comes in. Sugar gently removes dry skin cells and brightens dullness. And using it regularly can remove oily buildup, keep pores clean and allow skin to breathe.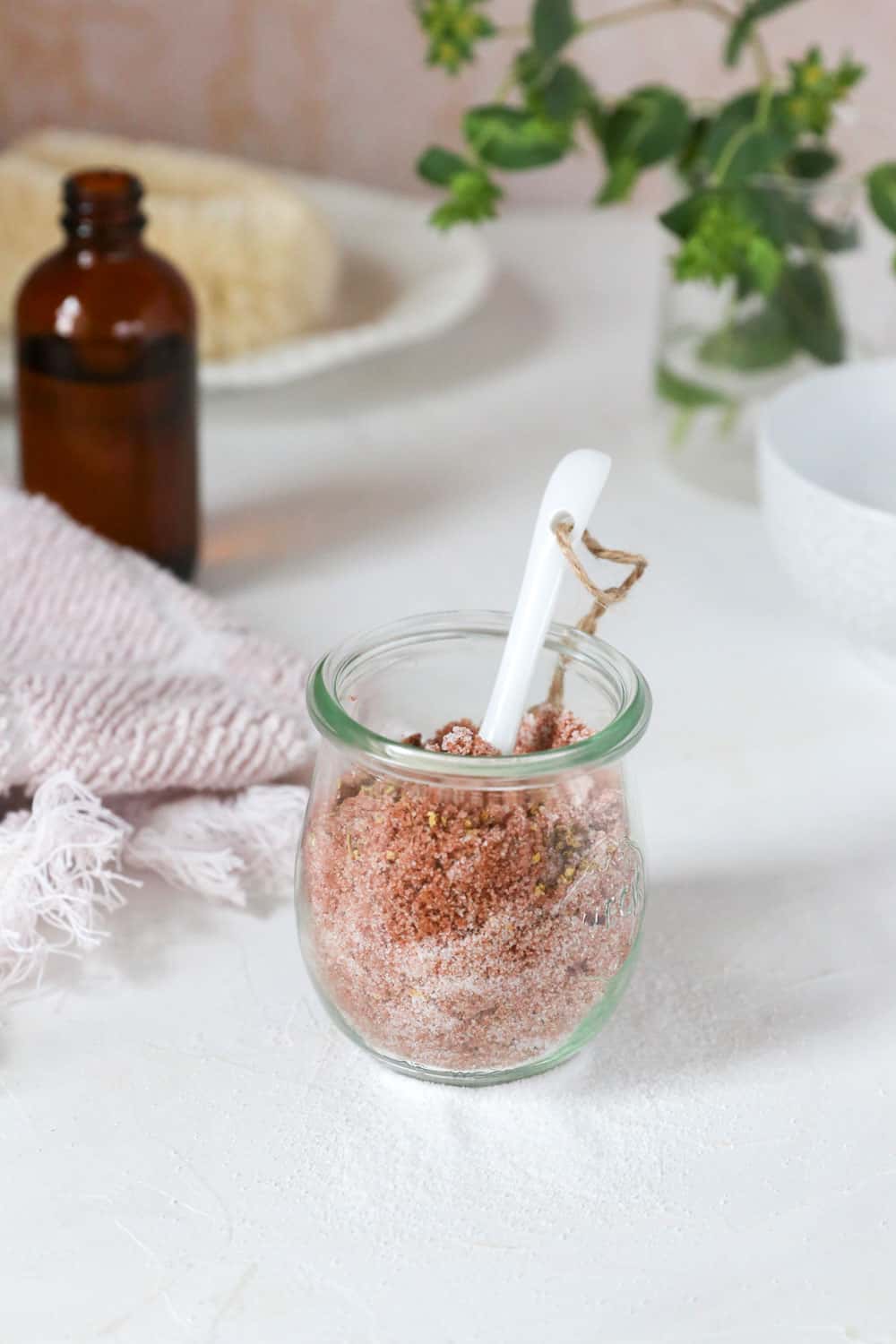 Sugar's sweet skin benefits:
It draws in moisture.
As a natural humectant, sugar draws moisture into the skin's layers so they stay supple and healthy.
It's gentle on sensitive skin.
Because sugar dissolves in water, it's ideal for delicate and sensitive skin. The small granules gently buff away skin cells without exacerbating sensitivity.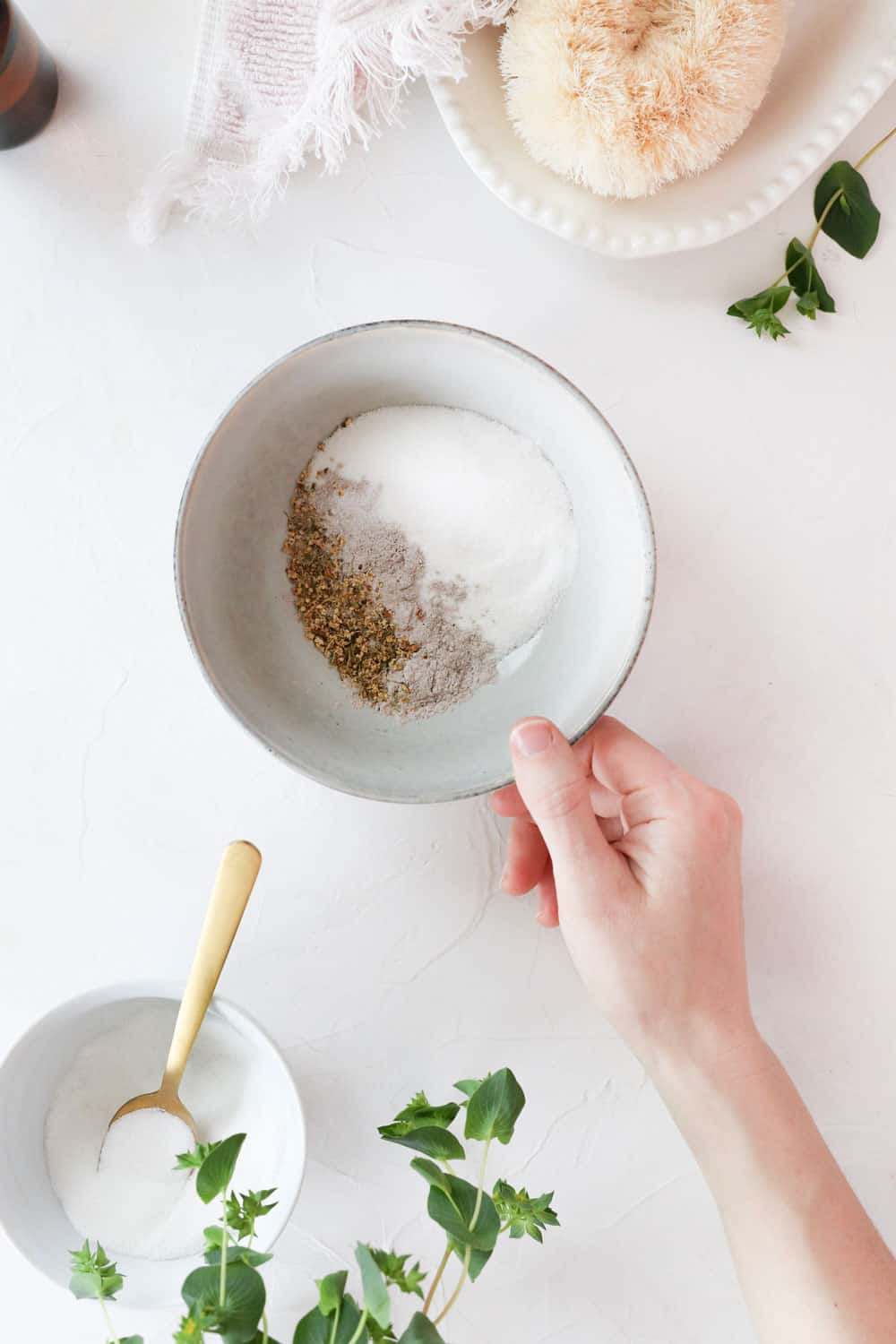 It's a good source of glycolic acid.
Sugar is a natural source of glycolic acid, which helps to break down dead skin cells and support cell turnover. In fact, it's one of the most effective rapid exfoliators available. Glycolic acid is often used to treat scarring, skin discoloration and fine lines and wrinkles.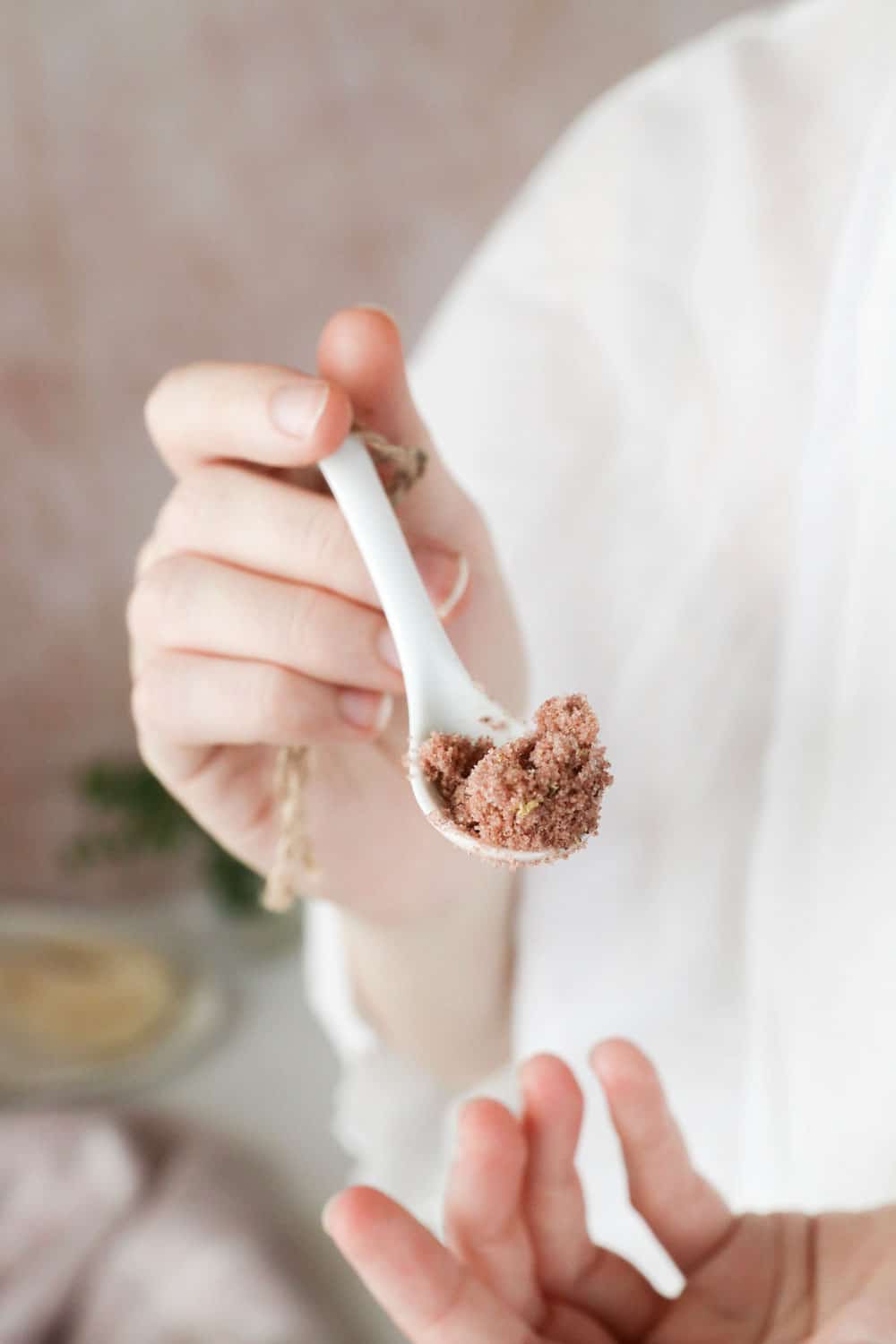 This homemade sugar scrub is formulated especially for sensitive skin. In addition to castor sugar, it's loaded with raw honey to remove debris and fight bacteria and super-fine bentonite clay to buff away dead skin cells. Vitamin E oil encourages cell regeneration and fights free radicals. And chamomile essential oil soothes irritation in the form of redness, hives and eczema.
You only need to use this scrub about twice a week or you run the risk of overdoing it. In the winter, use it to remove the top layer of skin so moisturizers can penetrate more deeply and hydrate longer. And in summer use it as a post-sun refresher and skin soother.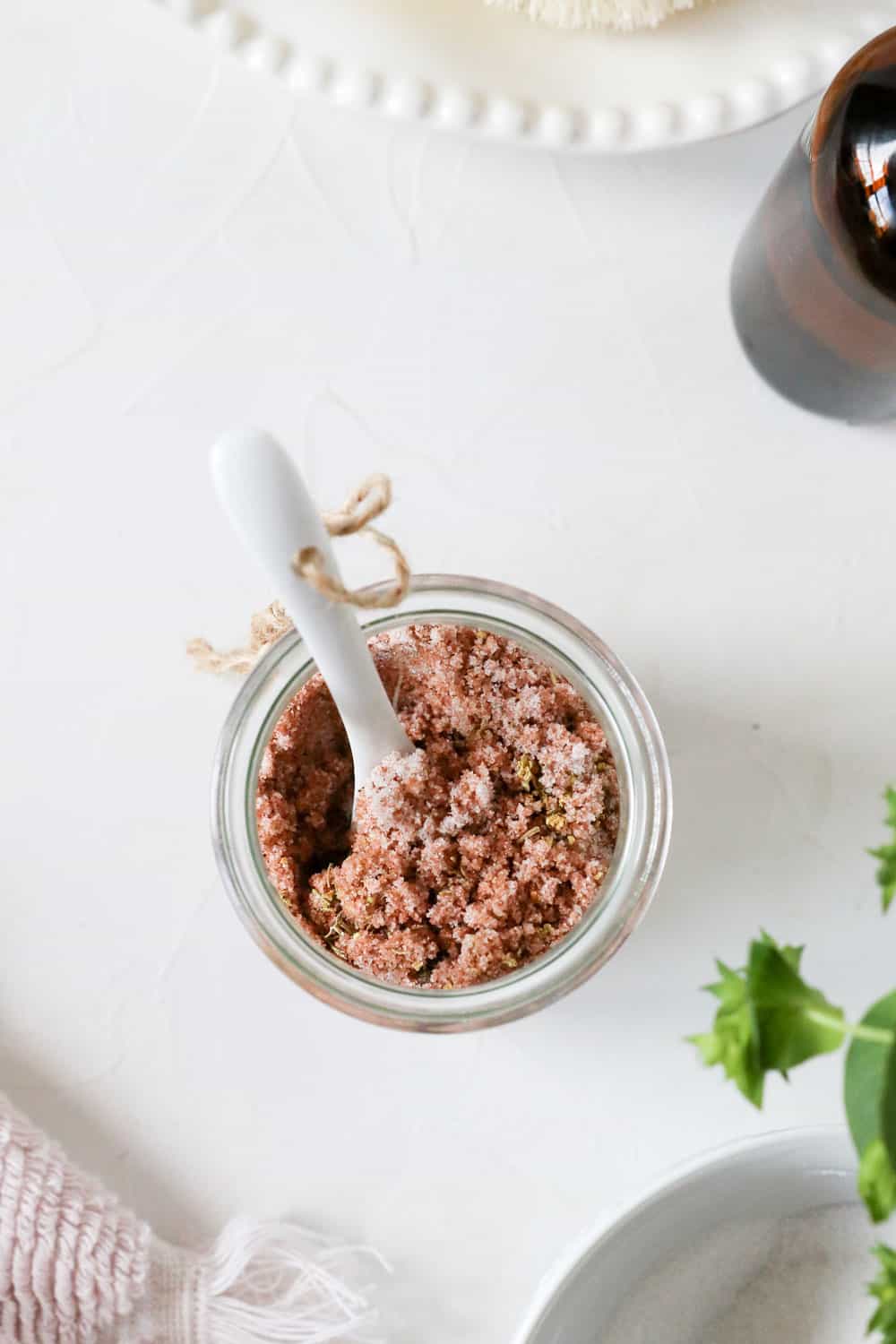 Honey + Sugar Scrub for Glowing Skin
Yield 1.5 cups
Ingredients
1 cup castor sugar (brown sugar will also work)
1/4 cup bentonite clay
15 drops chamomile oil
1.5 tablespoons grapeseed oil
1 tablespoon raw honey
1/2 teaspoon vitamin E oil
Instructions
Combine all ingredients in a small bowl and mix well.
To use, apply a quarter sized amount of scrub to clean skin. Using gentle circular motions, massage into skin for 60 seconds. Rinse with warm water and pat dry.
Store any remaining scrub in the refrigerator for up to 2 weeks.
Related