Fragrantica's World Cup Battle of the Sport Scents: Lacoste vs Prada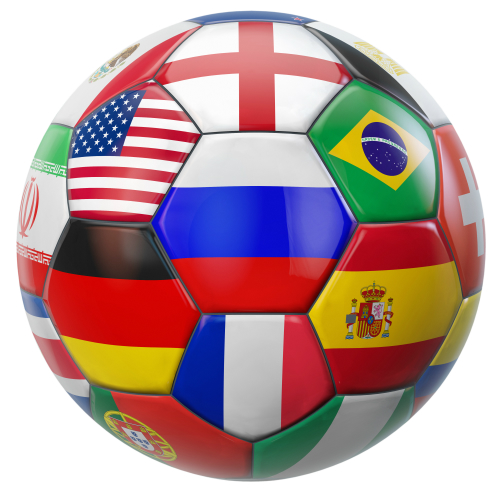 This summer, the world has been excitedly watching and rooting for their favorite World Cup football teams. Here at Fragrantica, we've been inspired to translate the spirit of FIFA into articles such as Fragrant Dream Teams: A Wardrobe of Scents Inspired by World Cup Switzerland and Fragrant Dream Teams: A Wardrobe of Scents Inspired by World Cup Japan.
Now we turn our attention to the popular genre of sport scents and pit some of the most well-loved fragrances against each other and invite you to vote for the scent that you think plays the best game!
This week we cheer for Prada Luna Rossa Sport and Lacoste Essential Sport. Read how each fragrance plays their best strategy and then based on our editors' reviews and your personal experiences, vote for the winning scent!
Let the game begin!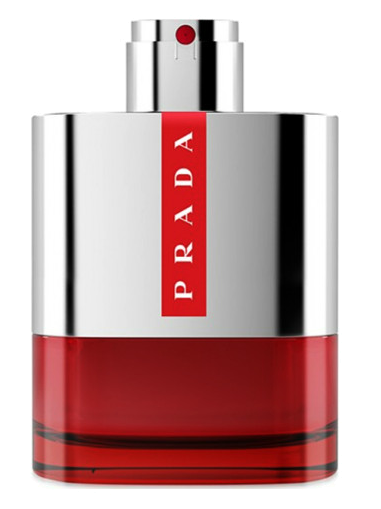 1st Half of the Game
Opening:
The game is ON and Prada Luna Rossa Sport isn't wasting any time and has quite a head start with thin slices of a bracing lemony ginger. He is really quick on his feet! I must say that, given that he's been in the professional league since 2015 and a lot of new players have come and gone by now. But what is he doing now?! He has pulled a full stop in and is pointing towards the lawn. I'm not sure what he is trying to tell us, we know the competition organizers have been struggling with the recent dry spell, which basically turned the competition grounds into a field of hay, which has obviously woken the inner flower child of light footed Luna Rossa Sport – he is still idling in the hay.
Progression:
While the rest of the field has left Luna Rossa Sport behind for his literal roll in the hay, he is now fumbling a pale lavender. Is it a new strategy of trainer Prada to confuse the competitors? I'm not sure at the moment. But Lo and behold! Luna Rossa Sport sprints away! Another dose of bitter Ginger and sharp herbs has obviously reminded Luna Rossa Sport of his purpose and he appears to be pretty refreshed now, look at this sprint! He is closing in on the competition AND what a clever guy! The trail of hay behind him is actually confusing and slowing down the field!
2nd Half of the Game
This guy is crazy: Luna Rossa Sport has yet again pulled a full stop and plays with the hay! My point of view is maybe bit too remote as I am located with female sports reporters, but he seems to twist strands of hay and lavender into a wreath. Let's have a look at trainer Prada now – ok, his face is completely expressionless, maybe it is tactics after all. A quick glance to the rest of the field, and yes, they have left Luna Rossa Sport far behind by now and I am afraid, he has lost the game, or his marbles – oh my goodness, no he has probably lost both!
Ladies and gentlemen, I am speechless. Luna Rossa Sport has just sat down on the turf to obviously comfortably snack some almond-vanilla cookies. I usually report the ladies games, but this one is quite something new! I am now officially live reporting a snack-cident!
It looks like he has already emptied the box of cookies and is now slowly moving towards the finish line. The poor boy is obviously freezing, but luckily a cozy sweater has just materialized out of thin air.
Finishing Line
There he is, Luna Rossa, cozy and warm in his wool sweater, obviously content with his self-made hay-heliotrope-lavender wreath of (un)sporty glory. The competitors are watching the scene in quiet bewilderment, but the female crowd is cheering. No, there are no panties dropping, I repeat: No panties are dropping, but it looks like the ladies are throwing dryer sheets and baking sheets in delight of this cozy clean gentleman. (blushes and throws a box of dryer sheets as well)
Penalty bonus points #1:
Luna Rossa Sport is not your typical watery, shower fresh, battle ship grey sports scent, or basically any sport scent at all, unless we declare snuggling up with cookies and lavender tea for couch surfing as sport. While being cosy LRS manages to stay clean, lovable and approachable, and very nice to sail away with- on your pillow towards a good night's sleep. Here and there small notes appear like anecdotes: an almond tinged tonka, meandering the slopes of heliotrope, hay and marzipan, or the hint of nutmeg which I smell in the drydown, while the official juniper note is reduced to a cameo role.
Penalty bonus points #2:
Luna Rossa Sport sports a lovely lavender-vanilla combination on a bed of clean musks. It is a rather unisex fragrance, although it is marketed towards men, it is perfectly wearable for ladies. While other sports fragrances probably get more points for being more "sporty", LRS gets extra points for being extremely likable and as a post-workout sofa scent, or you skip the workout and wear LRS for snugly watching the World Cup on TV.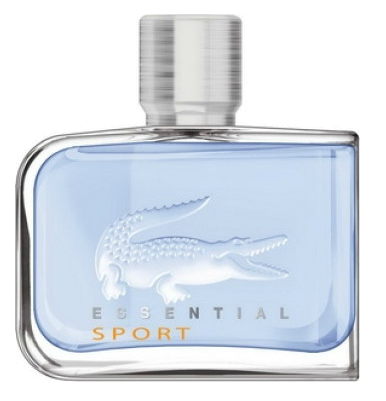 1st Half of the Game
Opening:
The world is watching and all eyes are on player Lacoste Essential Sport And his nickname "Essential," is either going to be praised or booed depending on his performance today. The stakes are as high as possible as we are at the World Cup Finals, and Essential has to kick it up a notch. What tricks are in store for the opening? He leads with a powerful punch of citrus and spice – hard-hitting ginger, sour and sparkling grapefruit, and time-tested fan favorite bergamot. Coming onto the field, you can feel the freshness as it hits the skin. What a bracing start to this epic battle!
Progression:
Essential impressed as always at the beginning of the game, but what's the middle like? In typical sport style, aquatic notes enter in strong and sure like waves on the beach. This breezy, watery accord is backed up with a touch of the forest and juniper berries, a fuzzy hint of green geranium, and finally some warm, spicy nutmeg. It's an unusual tactic to combine elements from such different sources, but Essential is no ordinary player! Just like his cousin, the original Essential (green), they mix up the game with spices and leaves to make the senses awaken. Essential's mid-game play is bold and on-target!
2nd Half of the Game
Essential has been moving that ball madly across the field, but he's a solid defender as well. For his base note game, some very keen skills are at play. He uses a time trusted trio to inform his decisions: Vetiver, musk, and patchouli. Vetiver adds a gentle smoky vibe, musk will smooth out the composition, and patchouli pushes the sweet, earthy nature of the fragrance to new vibrancy. It's uplifting and inspiring. Essential is ready to endure the whole game with a flourish at the end!
Finishing Line
Essential's strongest suit is its longevity. This player lasts! Those middle notes really extend and add lots of body to the mixed aromatic-aquatic performance. What began with citrus ends on a mixed combo of spices and roots, with enough kick left in him to plant a solid goal at the end. Essential can wear from morning till evening and still be able to score when needed. You'll reach the finish line still smelling of sweet juniper and mild vetiver even if you've sweat your way across the field!
Penalty Bonus Points #1:
Lacoste Essential Sport has a certain flair of sophistication that isn't typical in a lot of men's sport scents. You're not overloaded with the typical chemical lab of "fresh" aromas, but a rounder, fuller herbal bouquet that's been lightened up to make it very easy to wear for every day. It uses aquatic notes with exceptional discretion and delicacy, never overloading you with too much but giving you just enough to feel fresh and effervescent.
Penalty Bonus Points #2:
This scent is well-priced to be affordable to most enthusiasts, and available nearly worldwide, so a great choice if you find yourself looking for a scent when traveling. It's hard to imagine a spot on the globe where Essential Sport wouldn't fit in. And like Futbol, it is truly universal!

WHICH SCENT DO YOU THINK WON THIS MATCH?
Click the image below to vote and comment on these fragrances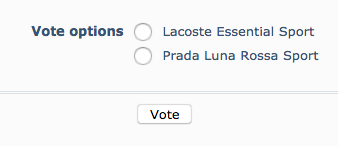 Next week we'll watch a match between Chanel and Dior!
The winner of today's match will battle it out with the winner of next week's match for the title of Best Sport Scent, 2018!
Stefanie Jähn

Editor, Writer, Translator

Sniffing her way through life since 1980, Stefanie is a Computer Scientist by training, Parfumista by heart; not a collector but striving for a minimal collection. Perfume is both a curse & passion for her being HSP. She spends a major part of the day hiking in mud & grime with her dog, hence a taste for clean & fresh fragrances. She's a cured vanilla-phobe, fruity-floral despiser, pen&paper role play gamer, avid reader, and a geek.

John Biebel

Editor, Writer

John holds a degree in Fine Art from The Cooper Union in New York City and works as a software application designer and a painter. He began his own indie perfume venture, January Scent Project, in 2015. He has a particular love for perfume history, the chemical composition of perfumes, and interviewing perfumers when he travels. He writes two recurring columns: Perfume in Technology, and Perfumer's Perspective.