ESXENCE 2018: Mint Tonic Atkinsons
FFOL Editor 1
One of the masculine fragrances that I liked most at the ESXENCE 2018 exhibition was Mint & Tonic by Atkinsons (while it's unisex, I prefer to think of it as masculine).
It was not the novelty of the architectural design or the abundance of advanced chemistry raw materials that struck me, but its familiar and pleasant, easy-going freshness. It's easy to wear this sweet and bitter perfume.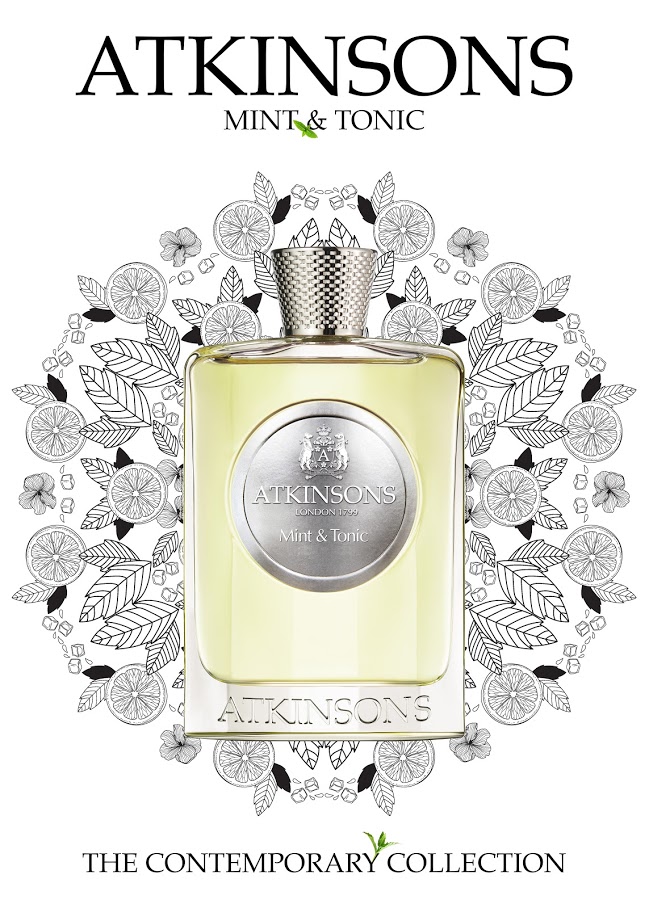 I spent more than a week trying to understand why I liked it so. Was it the packaging with its white box color and white metal foil under the bottle? Not!
How about the aroma? Was it the freshness of mint and the transparent sweetness of the apple, unique citrus, or cedar-musk base? Or maybe it was the accord of green apple with vetiver a la Hugo by Hugo Boss? Or the combination of citrus with mint, as in Green Water Jacques Fath? Or a white musky chord similar to the Cologne Mugler base? No, no, no and NO.
I have to admit, there are too many perfumes on the market – even the familiar combinations that I already enjoy wearing on my own skin are not easy to recall immediately. I checked the combination of notes in the Fragrantica database to find some familiar name and brand that might help me understand why I liked ths so much. I checked all the fragrances created by the perfumer Evelyne Boulanger – maybe I could find some "perfumer's signature accord"? Nope.
At last, I singled out the familiar chord of "citrus – mint – geranium" and remembered where I first smelled it: the cool, fresh cologne L'Eau Mixte Nicolai Parfumeur et Createur and (to a far lesser extent) the full-bodied Geranium Pour Monsieur Frederic Malle with its warm woody base. Both these fragrances are quite bold and atypical, probably not every man will wear such mint and geraniums. Evelyn Boulanger brought this chord to the modern citrus fougere structure with a green apple. All men are familiar with such perfumes, they were popular throughout the last 20-30 years: Hugo Boss Bottled, Hugo by Hugo Boss, James Bond 007, and even Whisky Evaflor – so a hybrid of mint with an apple fougere should be much more popular.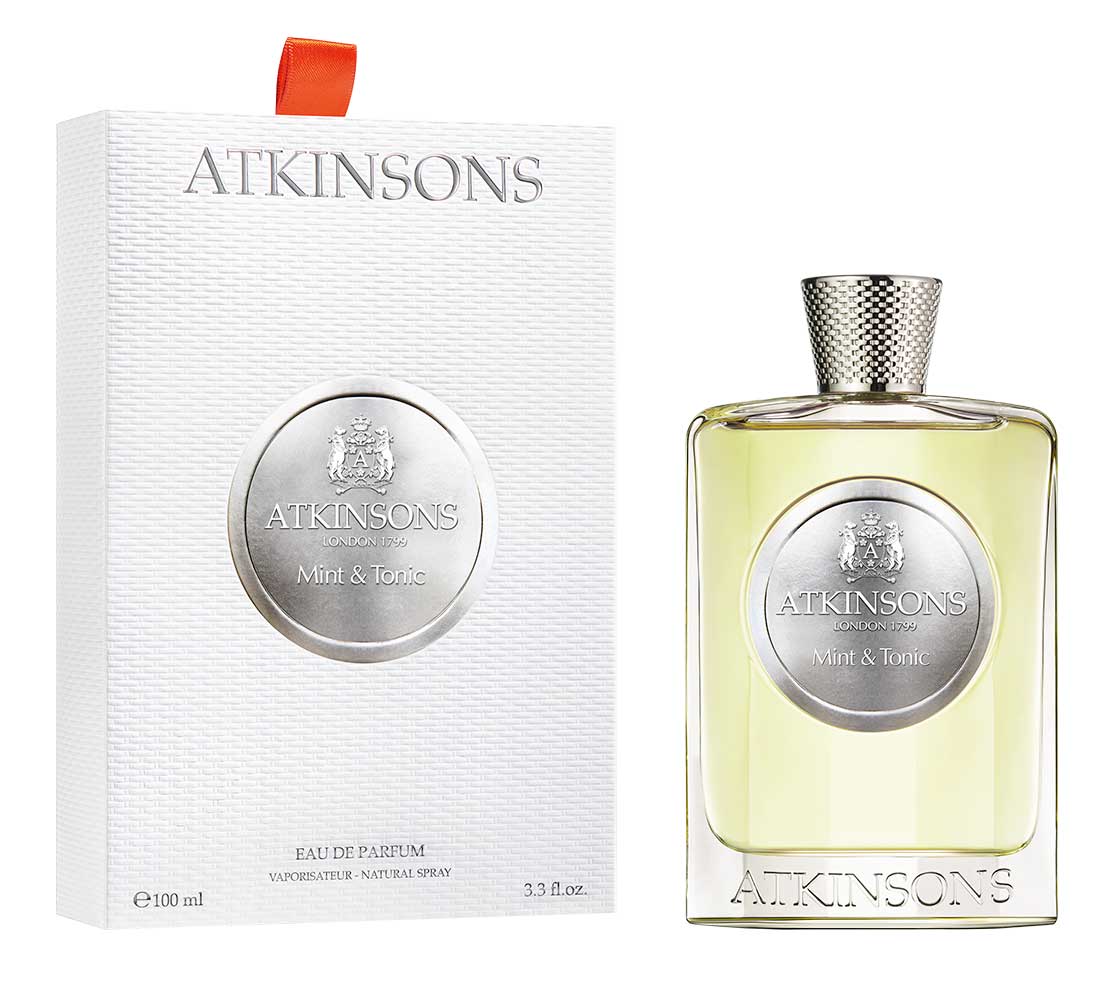 Moreover, recently the garden theme in British perfumery has become very popular: Jo Malone has already released two green collections from the gardens and fields; James Heeley, Castle Forbes, Miller Harris, Penhaligon's and Ormonde Jayne have their own green flavors; and Atkinsons themselves already have a green fresh fragrance. It seems the Brits adore the green freshness of their gardens!
Mint in combination with citrus freshness is not only mint tea with lemon, a mojito, or a mint julep with ice, but also chic summer colognes for linen jackets. And what I would like to say is that in such fragrances the base is rarely important. Sometimes it seems that bases are needed only so that the mint-citrus chord does not move into the whiteness of toothpastes and mouthwash.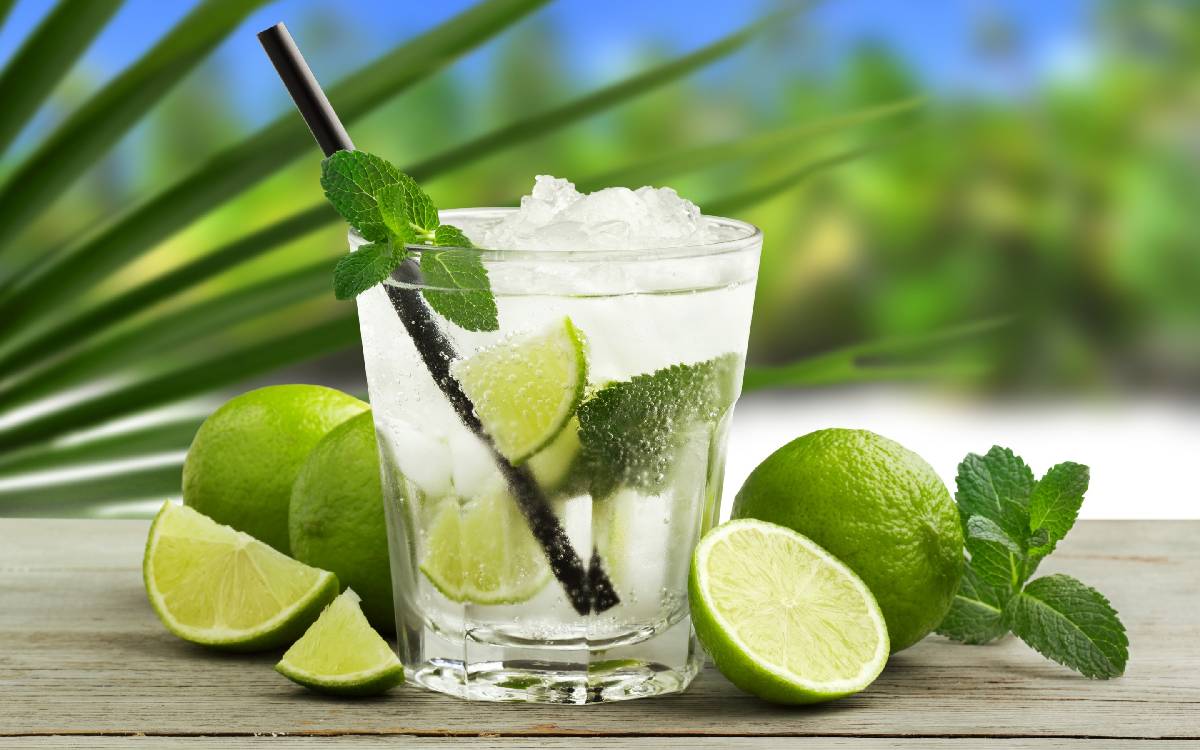 In the case of Mint & Tonic Atkinsons fragrance it was done with intrinsic British ease and some kind of smiling politeness – the cologne raises the mood, no matter how banal it may sound, breathes vivacity and helps to bring a smile at the start of the day. Perhaps I'll prepare it for the first hot days, along with my favorite neroli perfumes.
Top notes: Grapefruit, Mint and Lime;
Middle notes: Ginger, Geranium and Mandarin;
Base notes: White cedar, Musk and Vetiver.
| | |
| --- | --- |
| | Sergey Borisov has been involved in perfumery since the early 90`s when he had his own perfume-devoted program "Close to Body" on Krasnoyarsk radio (1993). As a perfume enthusiast (known as moon_fish), he became famous in Russia for his translation of Luca Turin's Perfume: Le Guide. He made a career as a fragrance journalist and contributed to distinguished magazines such as GQ, Vogue, Elle, Cosmopolitan, Interview, Forbes, Allure, Robb Report, Flacon, Departure, RBC-Style, TSUM-Magazine (2008-2016). His own online columns for RBC-Style.ru, Vogue.ru, and GQ.ru (2006-2015) have earned him international recognition and an invitation to be an editor for the Russian edition of "The Little Book of Perfumes" by Luca Turin & Tania Sanchez. Sergey Borisov was invited as a speaker at Esxence 2012 (Milano) and Intercharm 2015 (Moscow). In 2013, Sergey joined the Fragrantica team. |