Espresso Supply Passes Smallwares and Rattleware Line to Visions Espresso
Longtime Seattle-based coffee equipment supplier and distributor Espresso Supply has turned over its smallwares lines and the popular Rattleware line of cafe equipment to Seattle's Visions Espresso.
Both companies have been pioneering forces in the coffee industry, with founders Laura Sommers of Espresso Supply and Dawn Loraas of Visions both having the foresight decades ago to envision retail booms in independent specialty coffee, as well as growth in the upscale home brewing segment.
While technically competitors, the two equipment supply and distribution companies have had positive working relationships over the years, and they have been collaborating to make the transition as smooth as possible for existing customers, representatives of both companies told Daily Coffee News.
"I was honored to receive that phone call from Laura. We were humbled that we were her choice for the best to take the line forward and even grow it," Visions Espresso Key Account Manager Wes Kerlin told DCN. "There are a number of companies nationally and globally in this business, and we have all had to buy from Espresso Supply at times, because of the popularity of Rattleware."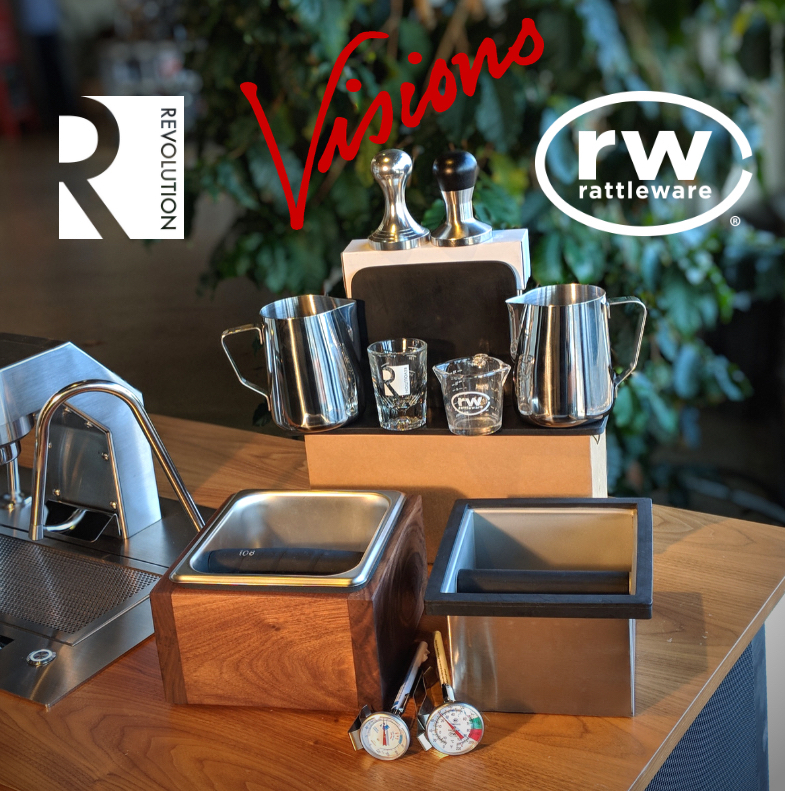 With the deal, Visions has become the exclusive global distributor for the Rattleware brand, which includes high-usage cafe equipment such as milk pitchers, knock boxes, drip trays and more.
"Having been in this industry, I know Rattleware is the number one brand," Kerlin said of the transition for Visions. "Anytime you can take over the number one brand, and be inundated just hours after the announcement, that's a big deal."
Kerlin suggested the Rattleware product line is an ideal complement to Visions' other leading brand, Revolution, which includes a wide range of cafe products, including tampers, portafilters, smallwares, knock boxes, and much more.
Sommers told Daily Coffee News that turning over smallwares and Rattleware distribution to Visions is part of her company's intensifying focus on the housewares industry, particularly through its Bonavita and Motif home brewing equipment brands.
The Bonavita Connoisseur brewer recently received the Specialty Coffee Association's Certified Home Brewer program certification. It's the company's third SCA-certified brewer. With the Bonavita and Motif brands, Sommers said the focus is to deliver high-quality performance and durability through home brewing systems at an accessible price point.
"I've learned a lot about the housewares industry, and I can see the gap between the coffees that exist in the specialty area, and the brewers that people are using at home," said Sommers, who was first engaged with the Bonavita brand through its variable-temperature kettle about five years ago for its popularity in coffee shop pourover applications.
Espresso Supply remains the exclusive global distributor of Bonavita and Motif. While Sommers said she's focusing much of the company's efforts on the housewares segment, she has no intention of abandoning specialty coffee.
"For all the great roasters, their work is lost if you don't have a good brewer. Through luck, I ended up with one foot in each arena," Sommers said of the crossover between housewares and specialty coffee. "Strengthening the brewed coffee component seems to be the best way for me to help strengthen our industry."
Espresso Supply has given its customers more information about the transition with Visions on its homepage, including new contact information.
Nick Brown
Nick Brown is the editor of Daily Coffee News by Roast Magazine. Feedback and story ideas are welcome. See the "About Us" page located at the bottom of this site for contact information.