Emporio Armani Stronger With You: Stronger Together!
FFOL Editor 1
It's amazing: perfume brands start using slogans that used to belong to politicians and political parties.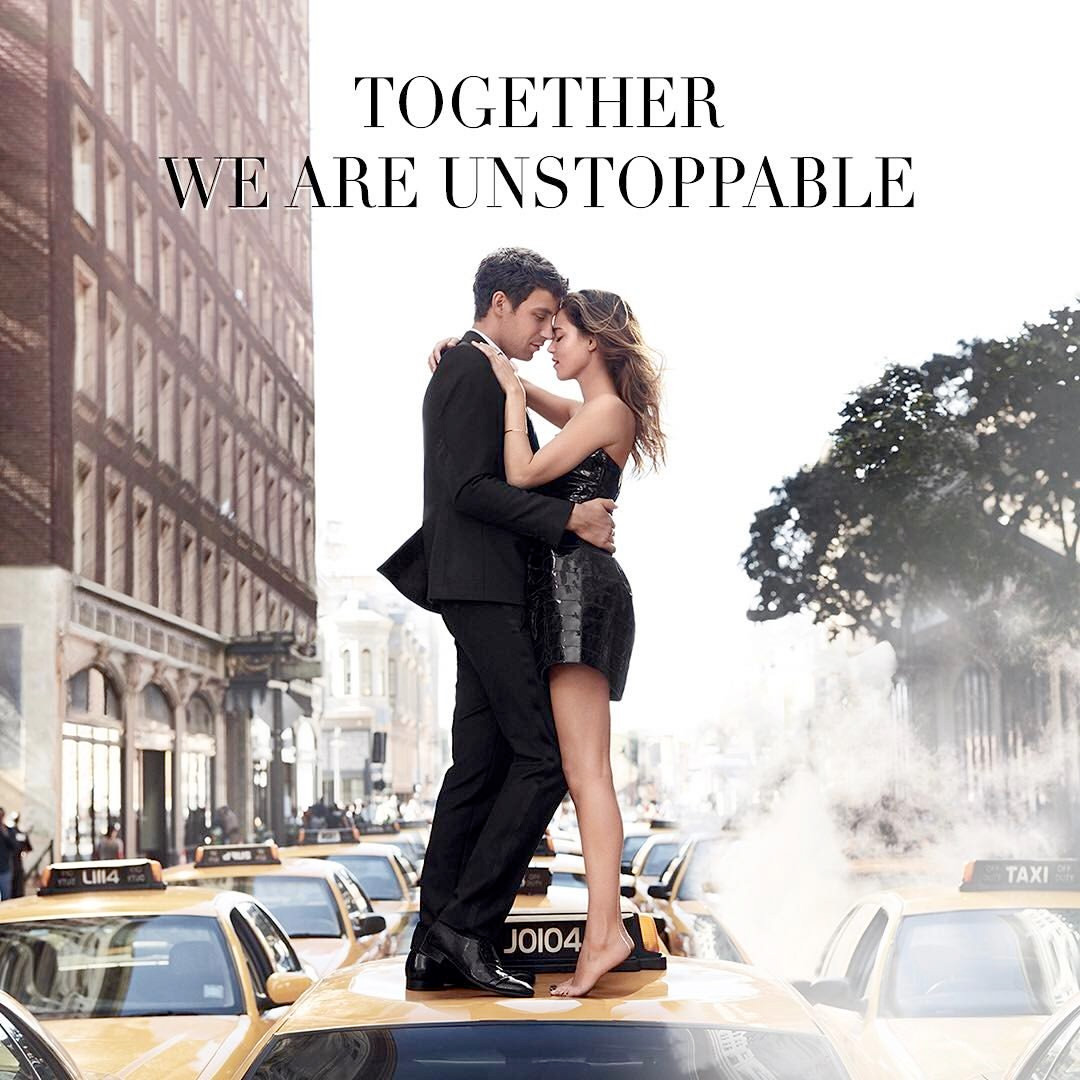 As a justification for the unification power, they do not use economic reasons or desire to be with the winners, but romantic relationships between men and women. Two is more than one. It is logical. Plus Love.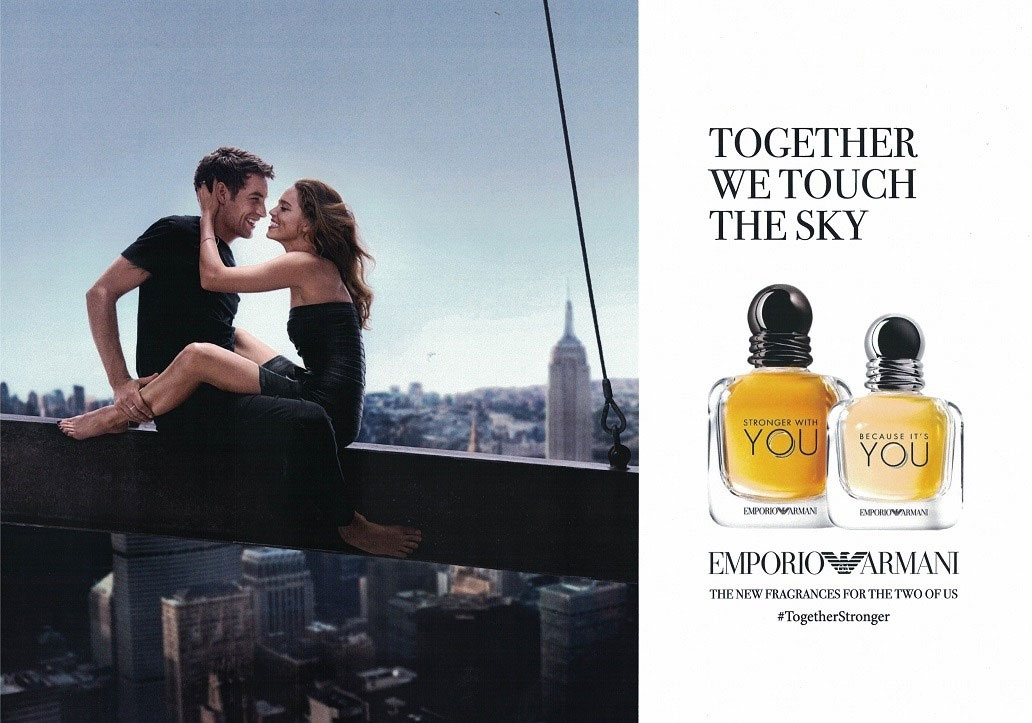 The masculine Stronger With You fragrance made me apply it not only to the blotter, but also to my hand, then apply it all over, and think about buying it here and now. So what's so special in it? A typical modern fougere cologne for men, fresh, but sweeter than usual. The stability is excellent, the sillage as well, but we do not buy pure birch tar just because of the eternal durability and huge cloud of its smell, do we?
[embedded content]
Together We Are Unstoppable
The main Stronger With You feature is its softness (in my eyes, of course). The fragrance does not crumple with brute force and does not weigh heavily, it is supple, flexible and soft. This softness – actually vanilla CO2 extract (Vanilla Jungle Essence by Mane) plus a caramel-musk chord – is the "you" part from the title Stronger With You that makes the fragrances stronger and more durable. Not the pink pepper sparkle or lavender aromatic brightness, not the hot energy of spices and not the gray wood-amber synthetics – all this is masculine force.
Soft caramel-vanilla sweetness gives durability in time to the fougere brute force. It first appears only as an accent, but gradually gaining strength, making it sweeter and softening the woody-musky coumarinic drydown, in which this sweet and, if you like, feminine chord is the equivalent partner of the gray woody-ambery synthetics.
Too sweet? Have mercy – there are much more sweet male fragrances in the luxury segment: Joop! Homme, Amen Mugler, Valentino Uomo, Le Male Jean Paul Gaultier, Pi Givenchy, Lolita Lempicka Homme…
And in the niche segment you can meet any degree of sweetness designed for men as well – from Maitre Parfumeur et Gantier sweet ambers to Pierre Guillaume creamy cookies with caramel and nuts.
[embedded content]
Together We Dream Bigger
The main claim to the aroma – we have already heard it.
Yes, Stronger With You resembles a potpourri of several modern fougere accords, that were already played in other colognes, and now competently mixed with each other. This is a small problem – a mass customer rarely goes beyond the limits of his trampled favourite paths, that perfumers and brand managers specifically restrain their own creativity. Still, I like the fragrance because it has my favorite fougere line "lavender-sage-coumarin-musk" – as in Eutopie #9 and Le Male Jean Paul Gaultier – and vanilla with caramel supplement it successfully. It's just a matter of taste.
The Together We Are Stronger advertising campaign, produced by Fabien Constant for Emporio Armani, includes three three-minute videos called "Together we are unstoppable", "Together we dream bigger" and "Together we can touch the sky."
[embedded content]
Together We Touch The Sky
Look and see that both Emporio Armani fragrances, Stronger With You and Because Of You, in these videos are only part of the situation, the scents do not accelerate the plot and do not lead to dramatic changes.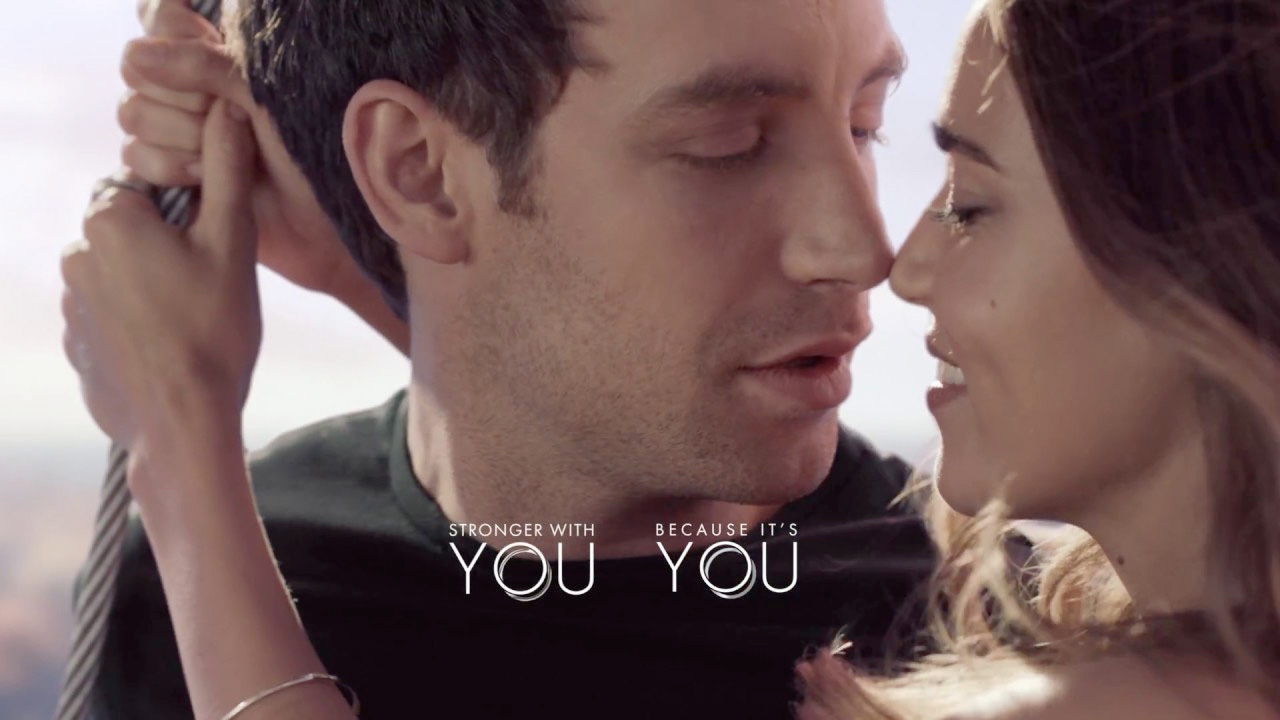 The main characters are a couple in love, they talk and kiss, remember each other, they make appointments, to surprise each other. The perfumes are just a mere gesture before going out, they are details. The fragrances for Emporio Armani have become the fragrances of a healthy person – they no longer replace the mind, beauty, money or sexuality. They are just a good habit, as a habit of saying hello or expressing gratitude. And that's good.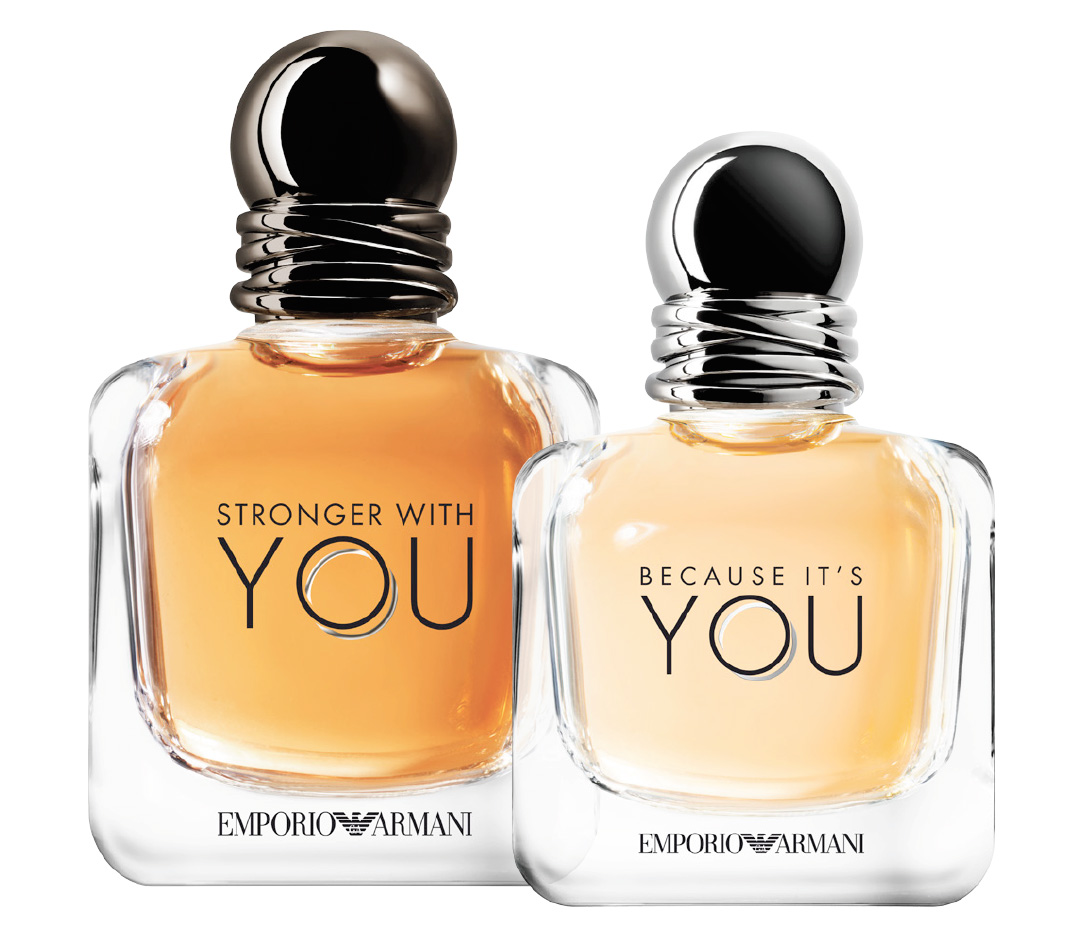 Emporio Armani Stronger With You Giorgio Armani
Top notes: Cardamom, Pink pepper, Lavender, Violet leaf, Apple;
Middle notes: Sage, Cinnamon, Melon and Pineapple;
Base notes: Vanilla, Crystallized chestnut, White cedar, Musk, Guaiac tree and Amberwood.
| | |
| --- | --- |
| | Sergey Borisov has been involved in perfumery since the early 90`s when he had his own perfume-devoted program "Close to Body" on Krasnoyarsk radio (1993). As a perfume enthusiast (known as moon_fish), he became famous in Russia for his translation of Luca Turin's Perfume: Le Guide. He made a career as a fragrance journalist and contributed to distinguished magazines such as GQ, Vogue, Elle, Cosmopolitan, Interview, Forbes, Allure, Robb Report, Flacon, Departure, RBC-Style, TSUM-Magazine (2008-2016). His own online columns for RBC-Style.ru, Vogue.ru, and GQ.ru (2006-2015) have earned him international recognition and an invitation to be an editor for the Russian edition of "The Little Book of Perfumes" by Luca Turin & Tania Sanchez. Sergey Borisov was invited as a speaker at Esxence 2012 (Milano) and Intercharm 2015 (Moscow). In 2013, Sergey joined the Fragrantica team. |