Is it just me or does your makeup melt off the second you step into the harsh summer sun? On the days I do wear makeup, I usually opt for a setting spray to make sure it lasts just a little bit longer. This DIY makeup setting spray isn't just healthy (no parabens or chemical scents here!), it's also soothing and nourishing for dry skin. Plus, thanks to creamy ingredients like glycerin and aloe vera, it helps your makeup blend and stay fresh looking all day long. Pair it with natural makeup and you'll walk away with soft, dewy skin despite the harsh heat.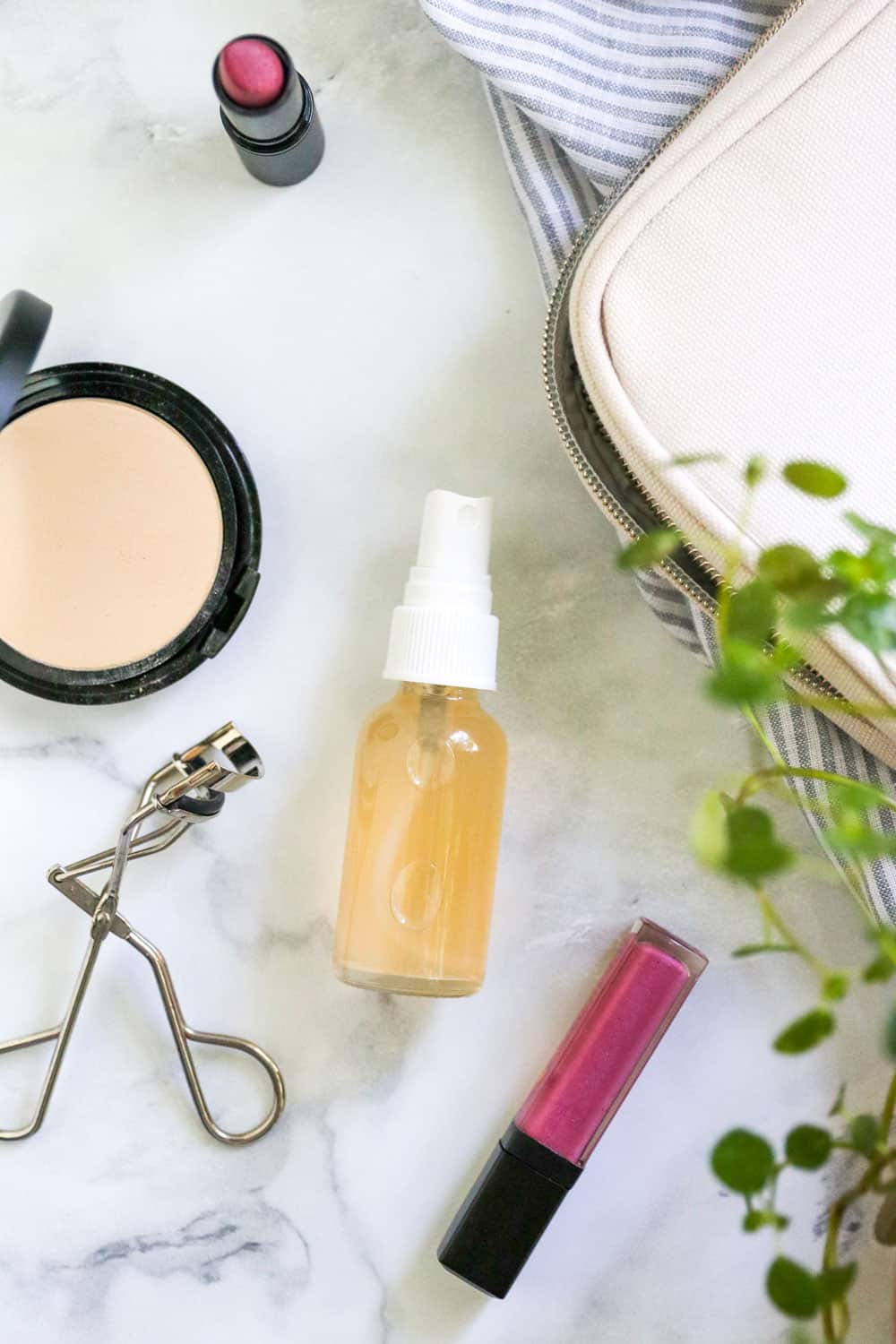 DIY Makeup Setting Spray
Lots of makeup setting sprays contain mystery ingredients that do all the heavy lifting. They contain obvious things like parabens and phthalates (which are definite no-nos), as well as some sneakier ingredients like alcohol, limonene and fake fragrances that can do more harm than good. 
And natural setting sprays, which are made mostly of water, aren't any better than what you can make at home. And they'll cost a pretty penny to boot.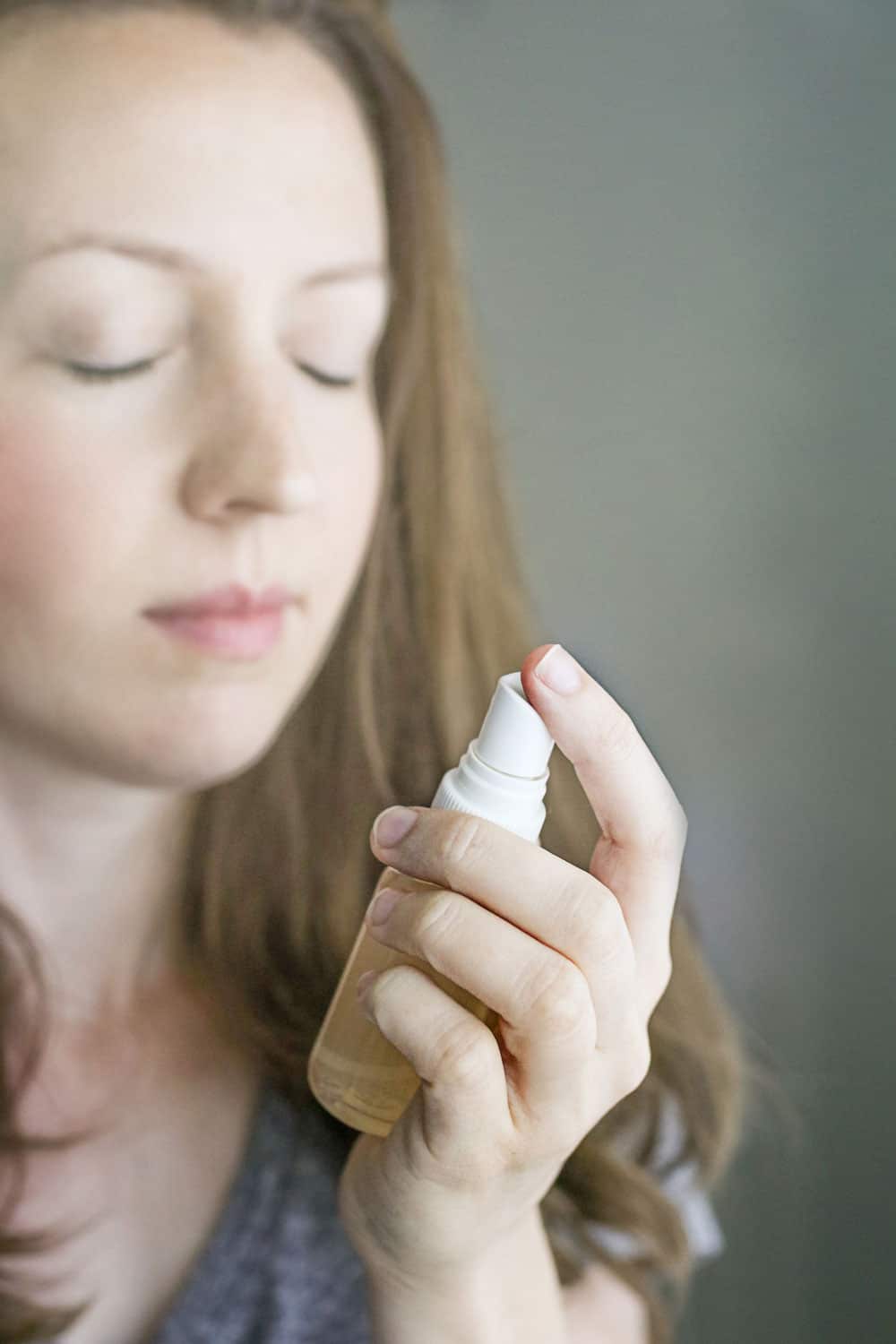 So I decided to make my own DIY makeup setting spray with ingredients I already have for a lot less.
I wanted a simple, all-natural recipe that could handle even the toughest heat and humidity – and save some money, too. You don't need a lot of ingredients to make this DIY makeup setting spray. Just a couple of things you probably have on hand (like aloe vera) and some you might not (like glycerin).
What you don't have can be found at most natural health food stores or online. Or you can leave out those ingredients altogether to make this recipe even simpler.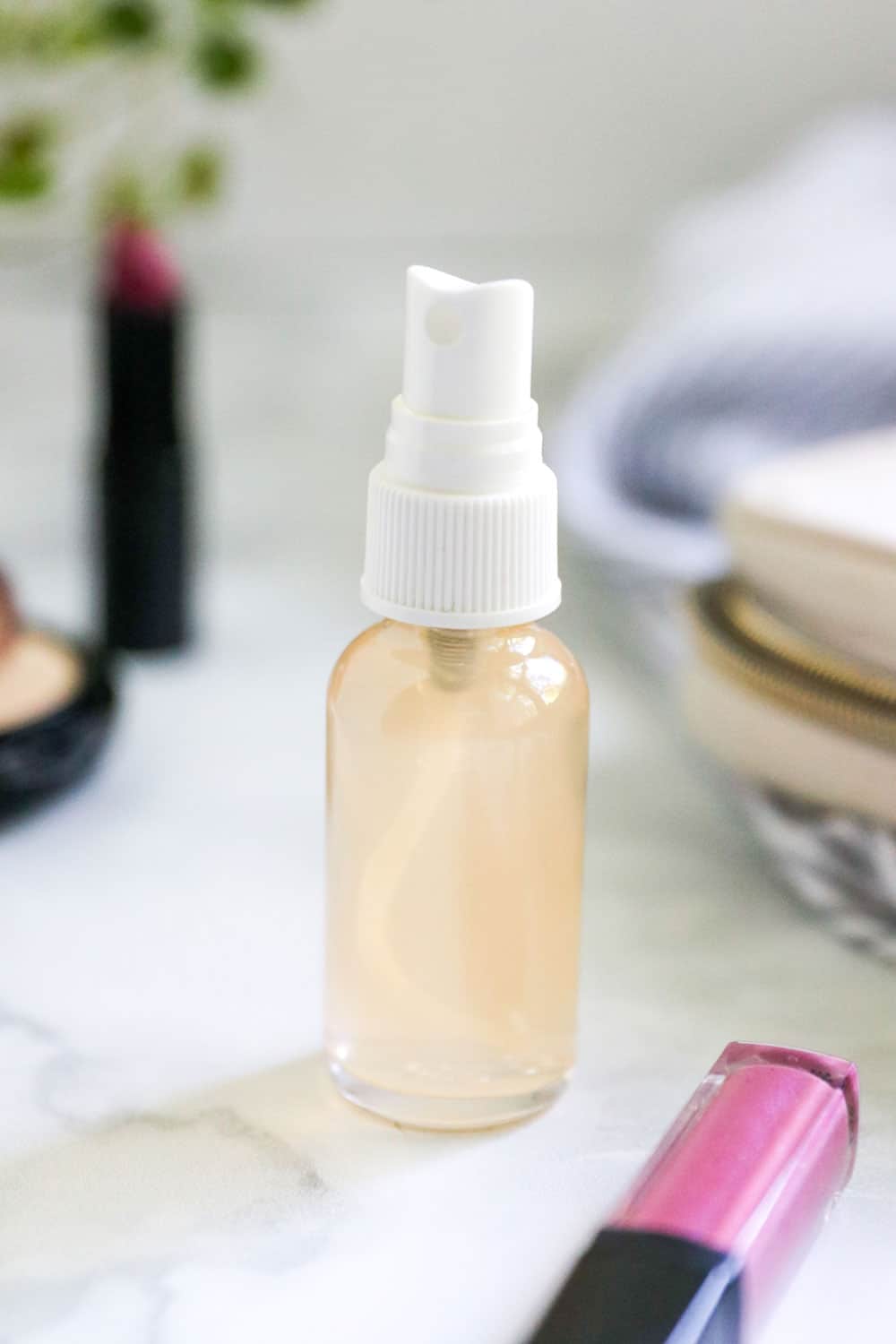 Oh, and since it's all natural, a light spray can be helpful for other skin conditions, especially where irritation and inflammation are concerned. Light sunburns often need moisture to heal. And rashes, eczema and bug bites love skin-soothing ingredients like aloe vera and rose water.
While I don't recommend coating inflamed skin too heavily (it needs to breathe a bit), a light spritz here and there can be just what your skin needs to calm irritation and promote cell turnover.
DIY Makeup Setting Spray
This DIY Makeup Setting Spray will help your makeup blend and stay fresh looking all day long, plus it's soothing and nourishing for dry skin.
Yield: 4 ounces
Calories: 0
Author: Stephanie Pollard
Equipment
4 ounce spray bottle

small funnel
Instructions
Using a funnel, combine all ingredients in a glass spray bottle. Screw on the lid and give it a good shake to combine.

Once you've applied your makeup, hold the bottle about 12 inches from your face and gently spritz 2-3 times. Allow the setting spray to dry thoroughly without rubbing or patting.

Store the mist in the refrigerator for up to 2 weeks.