Hot weather is officially here, and that means it's time to show off your legs in skirts and shorts. Here are a few of my favorite tips and remedies for naturally gorgeous legs.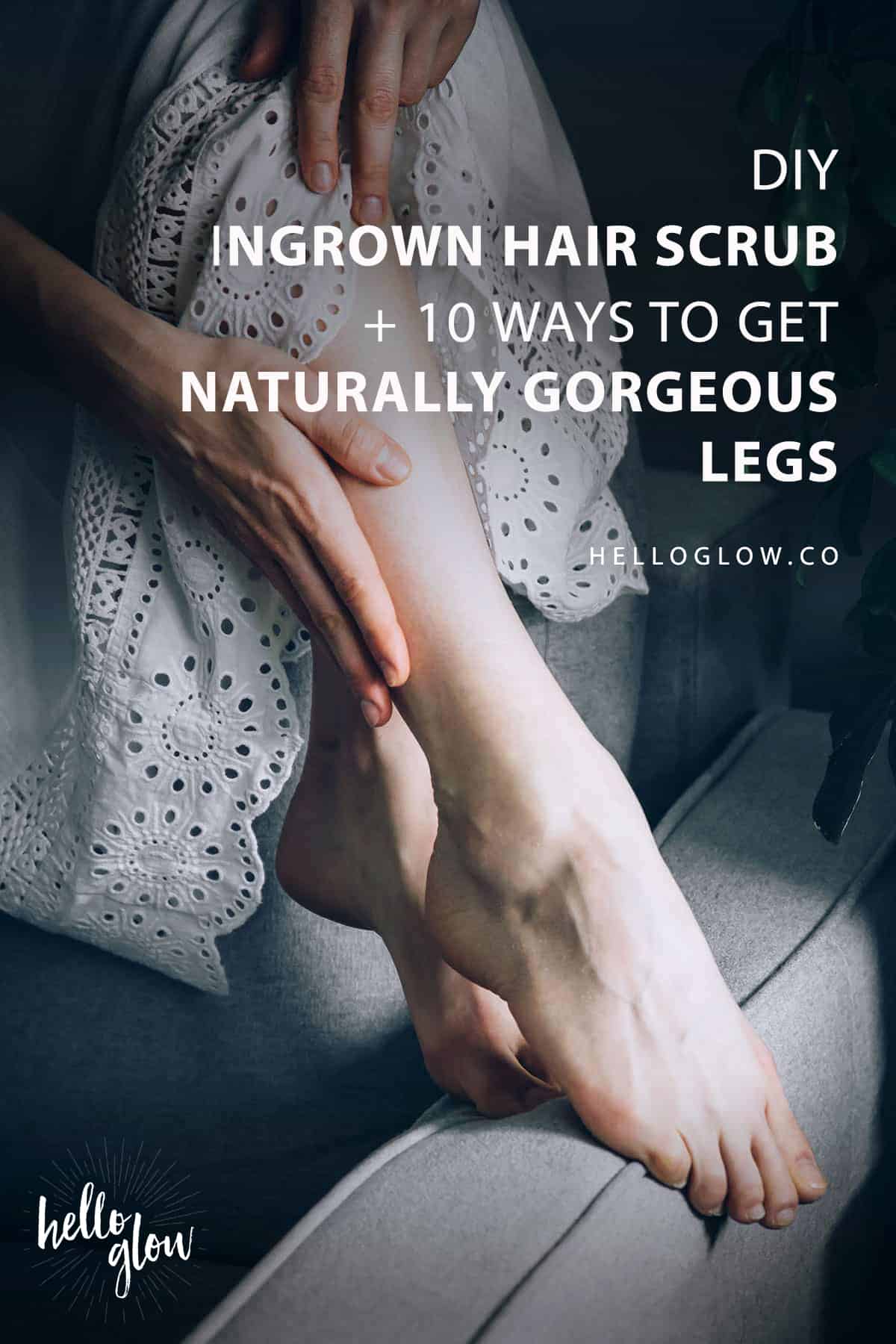 1. Exfoliate
Sun, salt and chlorine can lead to dry, scaly legs. Show your legs some love by whipping up a simple sugar or salt scrub to remove dead skin. Keep it in your shower (in a container with a lid and don't get water in it) and you can use it all summer long. Exfoliate before shaving to open up pores for an even closer shave.

2. Upgrade your shaving routine
A close and smooth shave will help you extend the amount of time between shaving. Invest in a new razor, make your own moisturizing coconut oil shaving cream and follow these 9 steps for your best shave yet.
3. Treat bumps and ingrown hairs
Ugh, ingrown hairs are the worst. And they're usually in spots that get a lot of friction (yep, talking to you bikini line), making them especially uncomfortable. Applying a sugar/oil ingrown hair scrub will exfoliate the area while tea tree oil helps bring down swelling and inflammation. All you need is 1 cup of raw sugar, ½ cup of coconut oil and 10 drops of tea tree oil.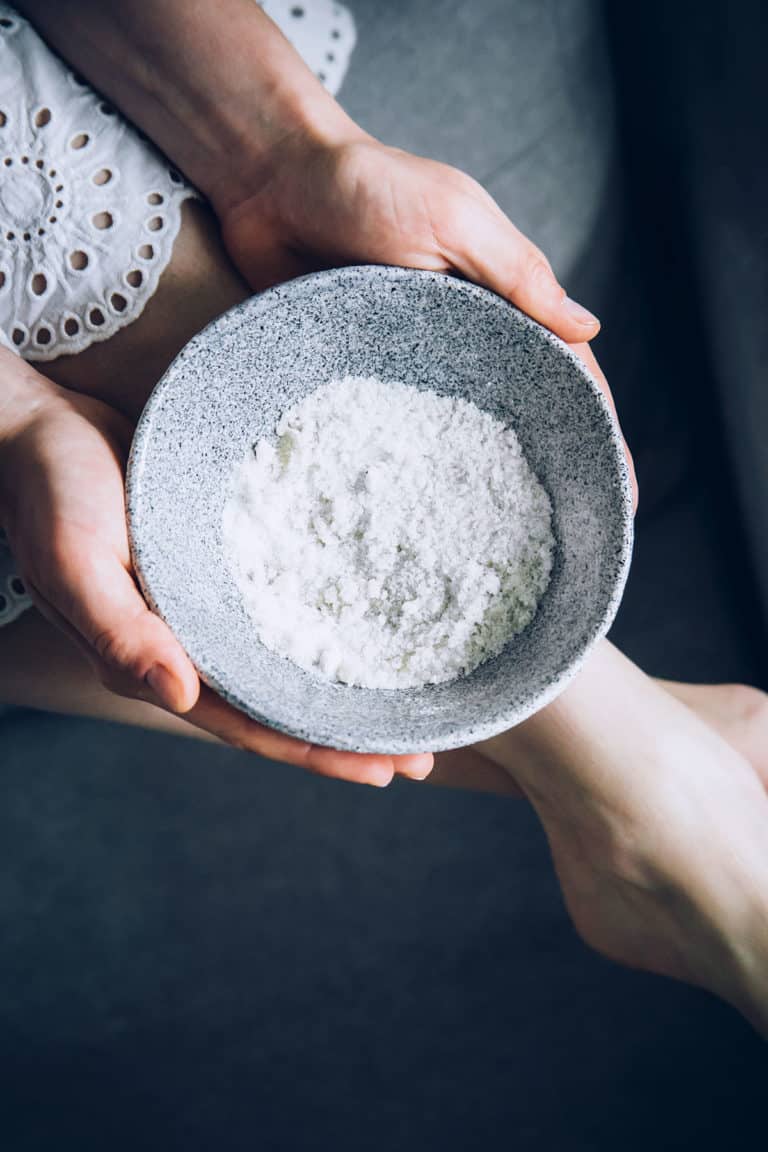 4. Switch to body oil
Moisturizing is just as important in summer as in winter, and I switch to body oil in summer. It feels lighter and softer and leaves a nice, subtle sheen to legs. You can add ingredients for natural SPF, to improve cellulite or just make you smell like your favorite latte. For a fun look, make your own shimmer lotion.
5. Fake a tan
A bit of a tan always makes my legs look longer and thinner. Rather than baking in the sun, master the art of self-tanning. For an immediate color fix, spritz yourself with black tea tanning spray.
6. Attack cellulite
The bad news: nine out of 10 women have some form of cellulite. The good news: there are at-home DIY cellulite remedies can help those dimples, lumps and bulges. Before heading out to the beach I make an easy coffee scrub and make sure to slather on plenty of grapefruit cellulite oil.
7. Don't forget your feet
Your feet get a lot of wear and tear during the summer. I'm usually in flip flops or barefoot, which creates thick calluses in no time. Pamper your feet with weekly soaks and scrubs to keep skin soft and pretty. For heel cracks, make a healing foot salve and wear it overnight with socks for serious repair.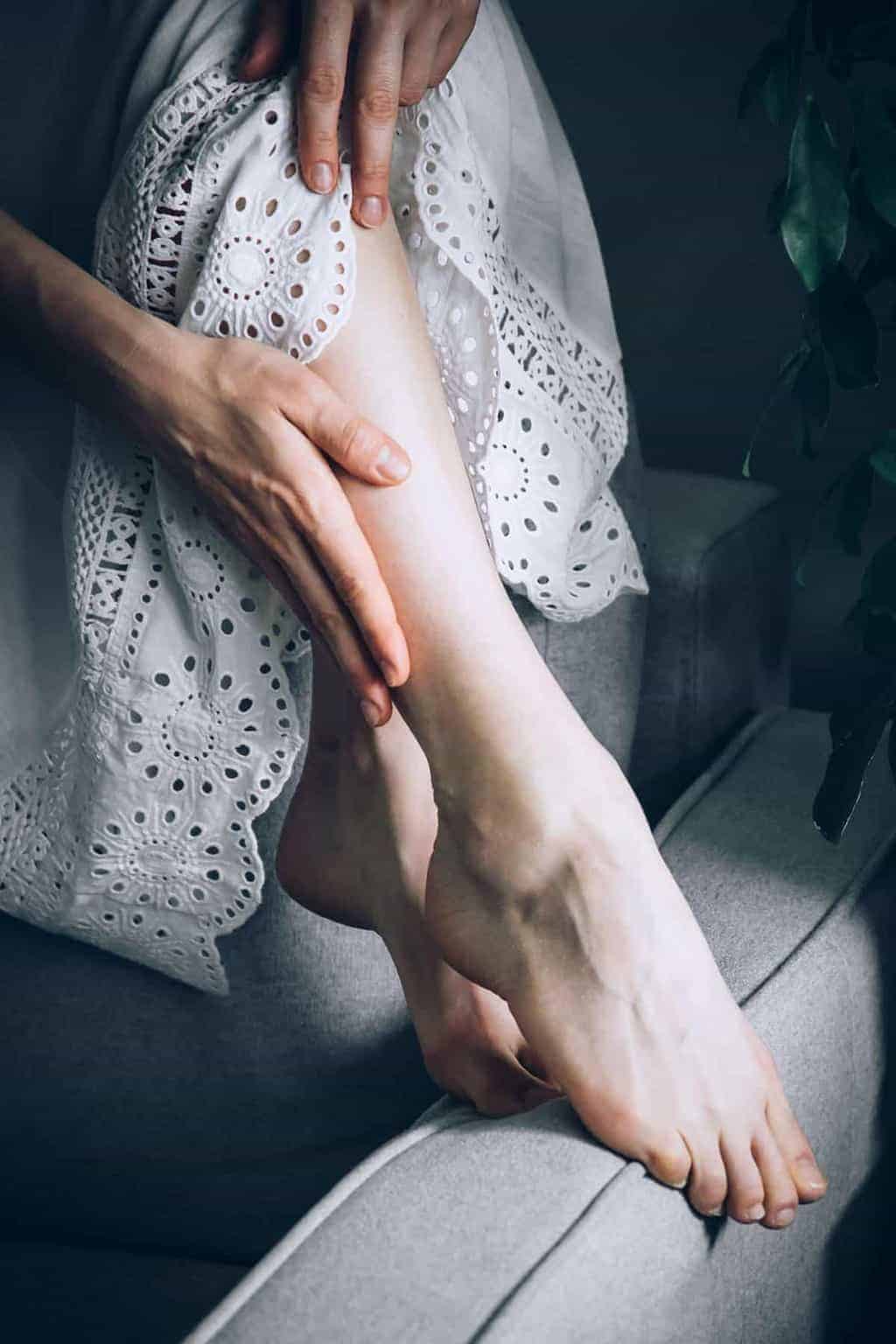 8. Undo bruises
Lavender and witch hazel are excellent anti-inflammatories. Soak a cotton ball in witch hazel and add a few drops of lavender essential oil, then place it on the spot for a couple of hours to help fade the bruise.
9. Treat varicose veins
To shrink blood vessels and temporarily reduce pain or swelling, apply witch hazel to wash cloth and lay over affected areas. If treating legs, or ankles, be sure you have them raised to decrease blood flow to the area.
10. Lunge + Squat
Get up during commercials and do some leg lunges, in and out squats, and a static squat hold. Aim for 30 seconds on each exercise and repeat 3 times. Add in these simple butt exercises a couple of times a week.
Related