DIY Glitter Bath Bombs | Hello Glow
It feels like forever since I've made bath bombs. I blame it on the summer heat, since warm weather doesn't exactly put me in the mood for a long, hot soak. But with fall comes bath season and when I spotted some cute glitter bath bombs at Anthropologie the other day I couldn't wait to get home and whip up my own.
After a long hectic day, all you need to do is run a bath and toss in one of these pretty glitter bombs. They add a tiny bit of sparkle to your bath water along with a relaxing floral scent and even a bit of natural color. It's the perfect way to decompress and make your bath a little less boring.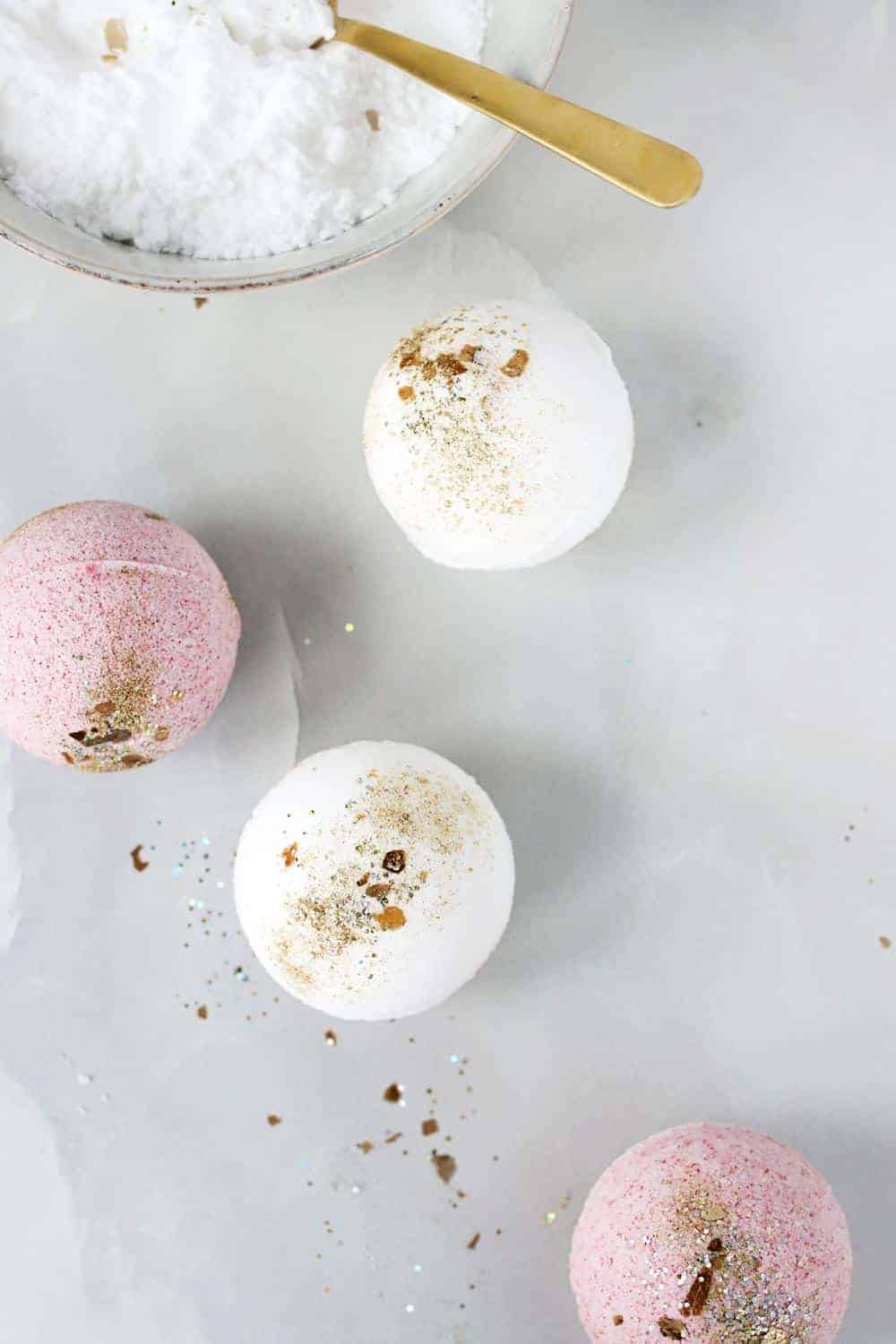 DIY Glitter Bath Bombs
Though I don't do it nearly enough, nothing is more relaxing than pouring a glass of wine, lighting some candles and taking a dip in the tub. But as a shameless multitasker, I need my bath to do double-duty or else I'll get bored within minutes.
That's one of the reasons I love using bath bombs. The essential oils and beneficial minerals help relieve tense muscles, soothe itchy skin and relax my frazzled mind. For just a few bucks you can transform a bath into a spa-like experience and you get the skin-soothing benefits to boot.
I'll let you in on a little secret: making your own bath bombs is so much easier than you'd think and it will save you tons of money. They only require a few pantry staples, and since they're super versatile you can pick any combination of ingredients you have on hand. The basic ingredients include oils, Epsom salt, baking soda and citric acid. But for these I also used beet powder for color (it's totally optional so feel free to exclude it if you'd like) and a pinch of mica glitter.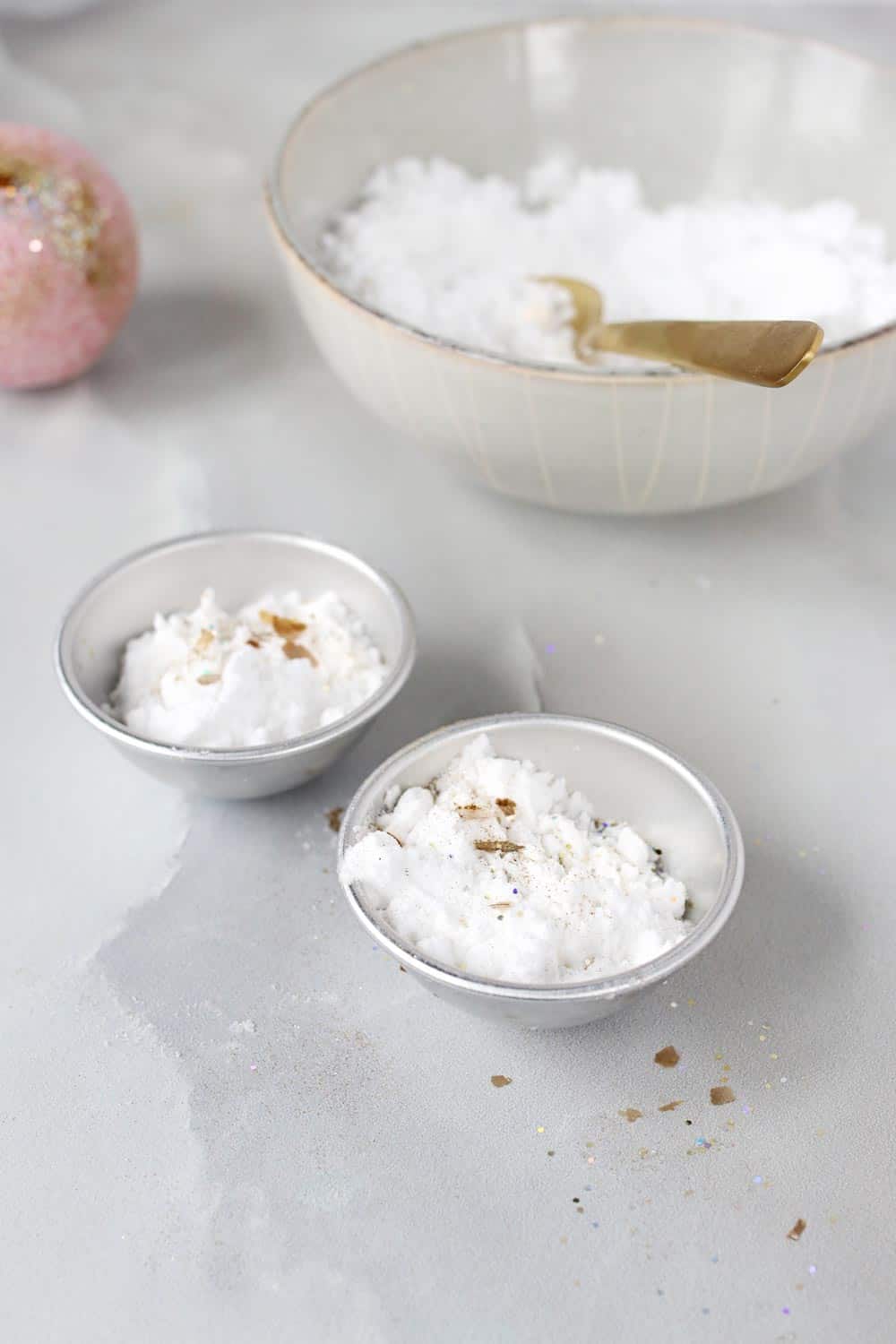 As for the molds, I used to make bath bombs with a plastic Christmas ornament I found at the craft store. It worked great, but since I've been making bath bombs more and more, I recently upgraded to some metal molds I found online. They're the perfect size (about 2 inches in diameter) and they come apart more easily than my old plastic molds. Or if you'd prefer to go the free route, you can always just form these into balls with your hands and call it a day.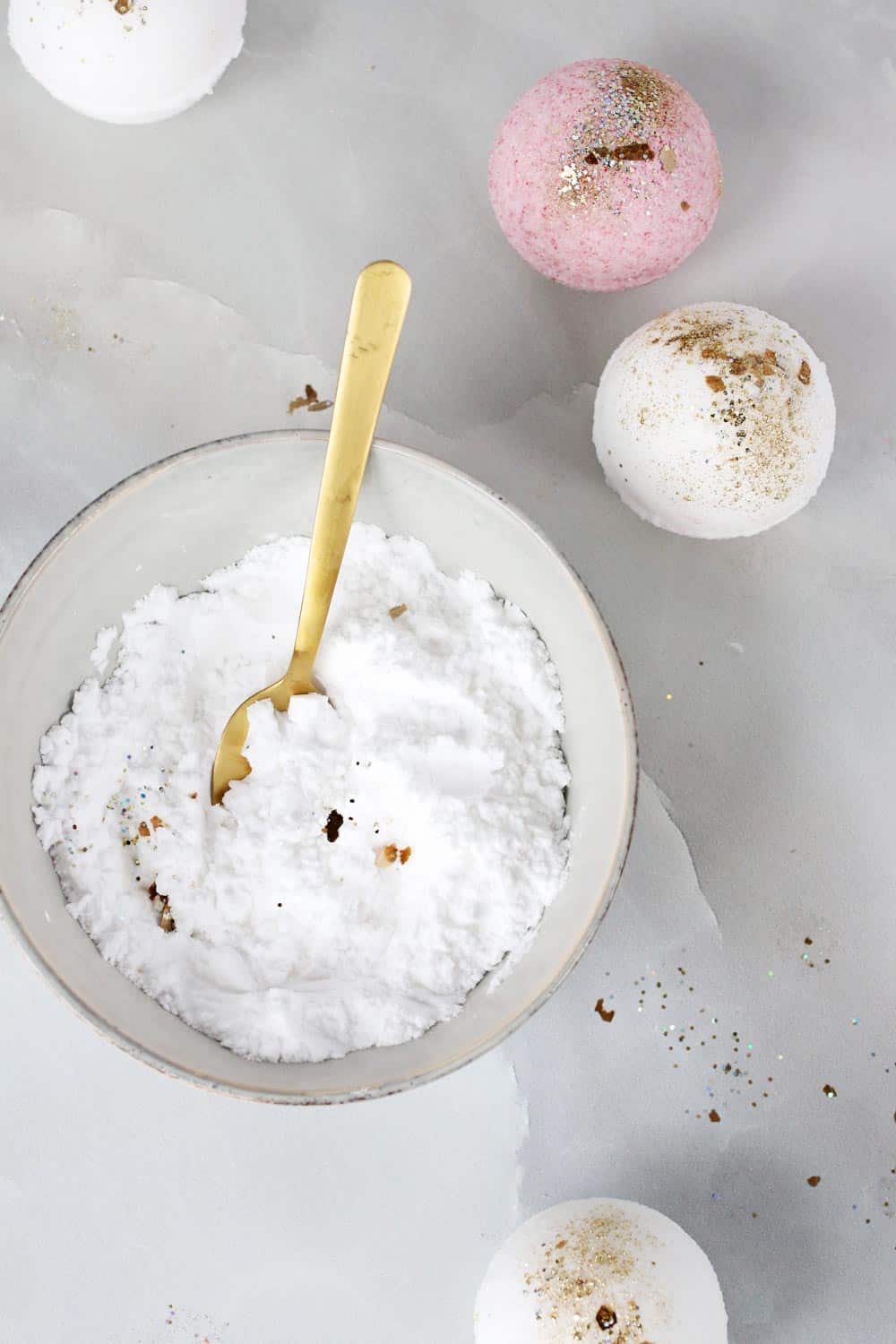 Glitter Bath Bombs
Ingredients
1 cup baking soda
1/2 cup citric acid
1/2 cup Epsom salt
2 tablespoons carrier oil of choice (I prefer coconut oil because it helps the bombs stick together)
1 tablespoon water
30-40 drops of essential oils (lavender, orange, rose, eucalyptus are all good for these)
Glitter
1 teaspoon beet powder for color (optional)
Instructions
Combine the baking soda, citric acid, Epsom salt and beet root powder in a large bowl and mix well until combined.
Add the oils and mix again.
Slowly add the water a little at a time (it will foam a bit) and stir until the mixture is the consistency of wet sand (it should stick together when squeezed without crumbling). If needed, add more water a few drops at a time until it reaches the right consistency.
Sprinkle glitter into both sides of your molds.
Push the baking soda mixture into molds and press the sides together firmly to create a ball. Set aside for 24 hours to harden.
When dry, remove and store in air tight container or bag. If your bath bombs crumble when trying to remove them from the molds, simply pop them in the freezer for 10 minutes and try again.
Store in an airtight container for up to 2 weeks.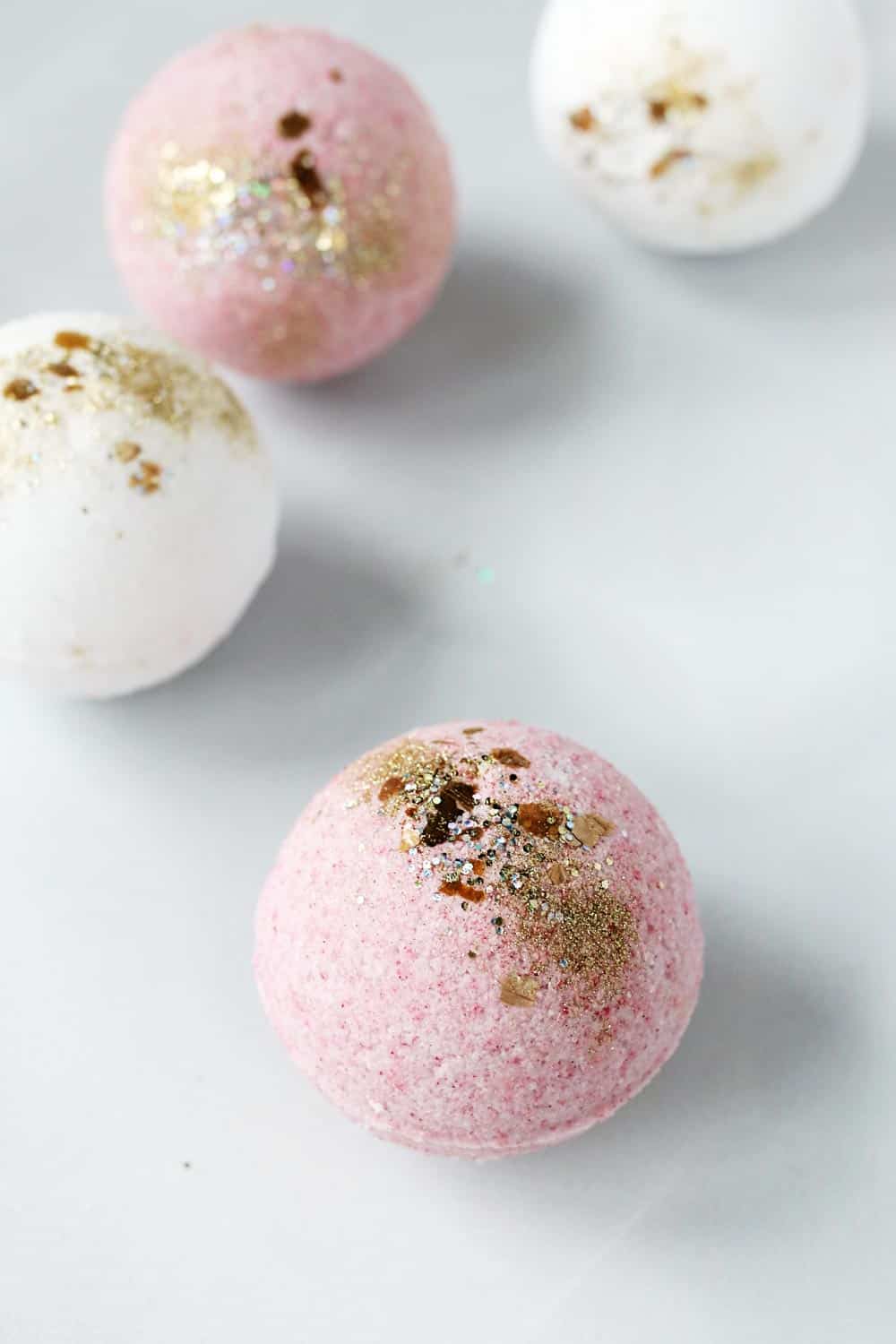 Related