Bvlgari Le Gemme Murano Collection
Fragrance News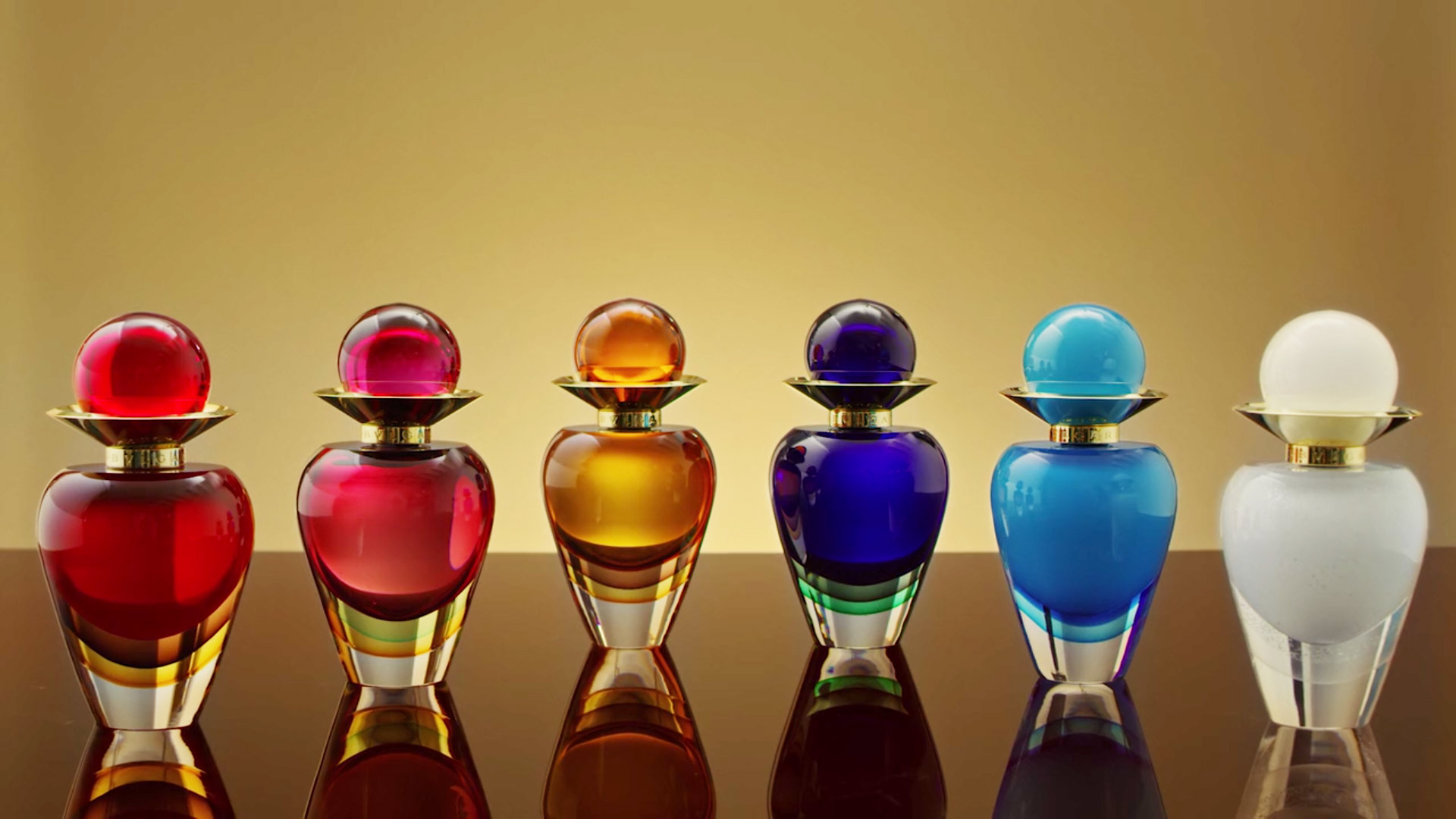 BVLGARI presents a new collection of Murano glass bottles including popular scents such as Amarena, Calaluna and Lazulia from the first Le Gemme line introduced in 2014 and Selima and Zahira from the Le Gemme Orientali collection presented in 2015.
As announced from the brand, the newest luxurious Bvlgari Le Gemme Collezione Murano is inspired by the enchanting streets and canals of Venice, and each of the bottles of the new line is handmade, numbered and color-matched to reflect the character of the compositions.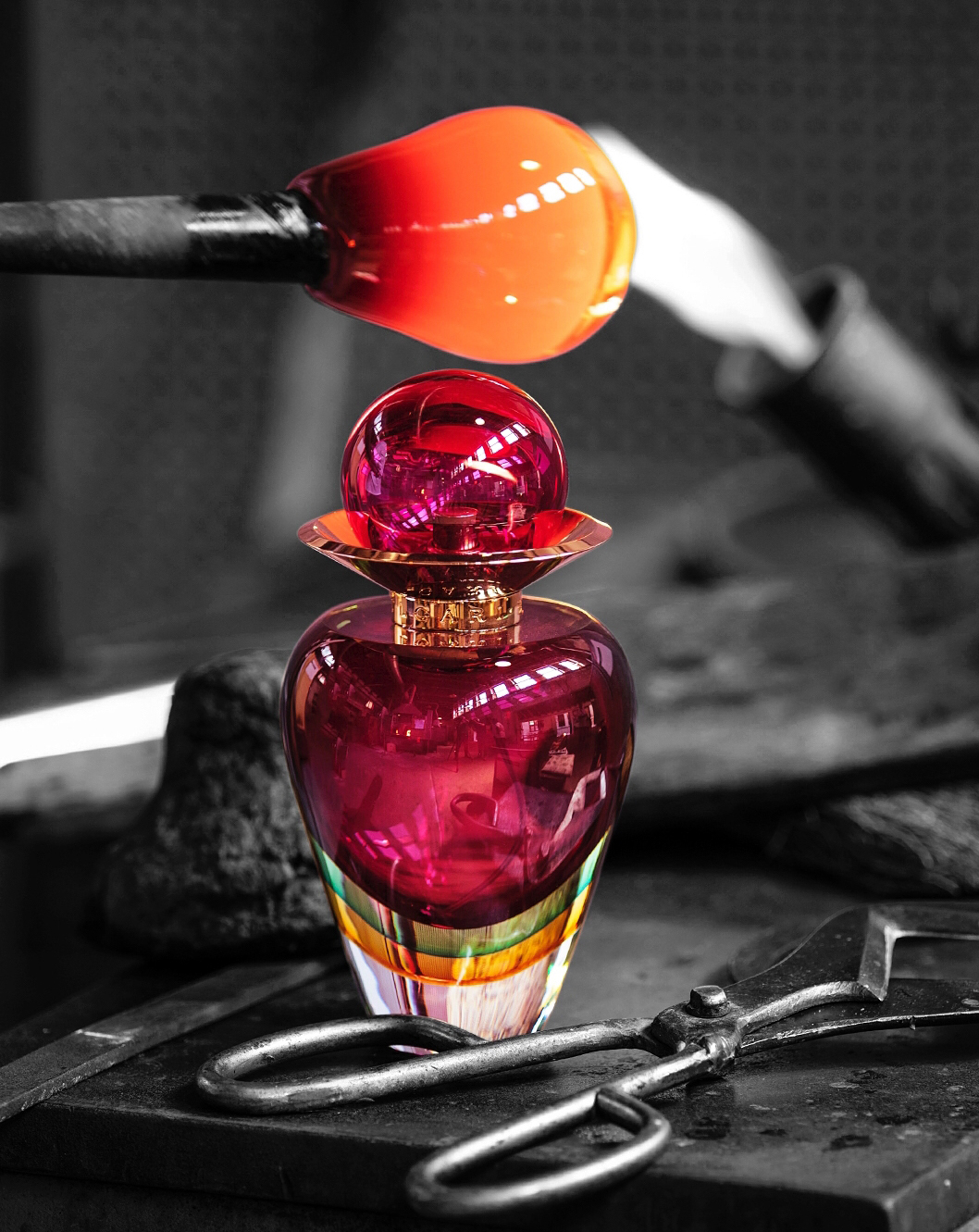 The spectacular SBRUFFO technique, also used in making Bvlgari jewelery, was used in the manufacture of the new Murano collection bottles. Each of the six manually-crafted, sophisticated amphora forms are uniqu and filled with precious fragrance elixirs.
---
[embedded content]
BVLGARI Le Gemme, Murano Collection from Allucinazione on Vimeo.
---
The AMARENA fragrance is based on a delicate, floral-fruity composition that favors cherries, tuberoses and roses. CALALUNA wins with its creamy, milky and powdery character by combining sandalwood, irises, orange blossoms, powdery notes, and milk. The fragrance composition LAZULIA favors the oriental blend of Somali incense, agarwood and ambergris, while NOORAH combines chypre accords, iris, davana, benzoin, vanilla…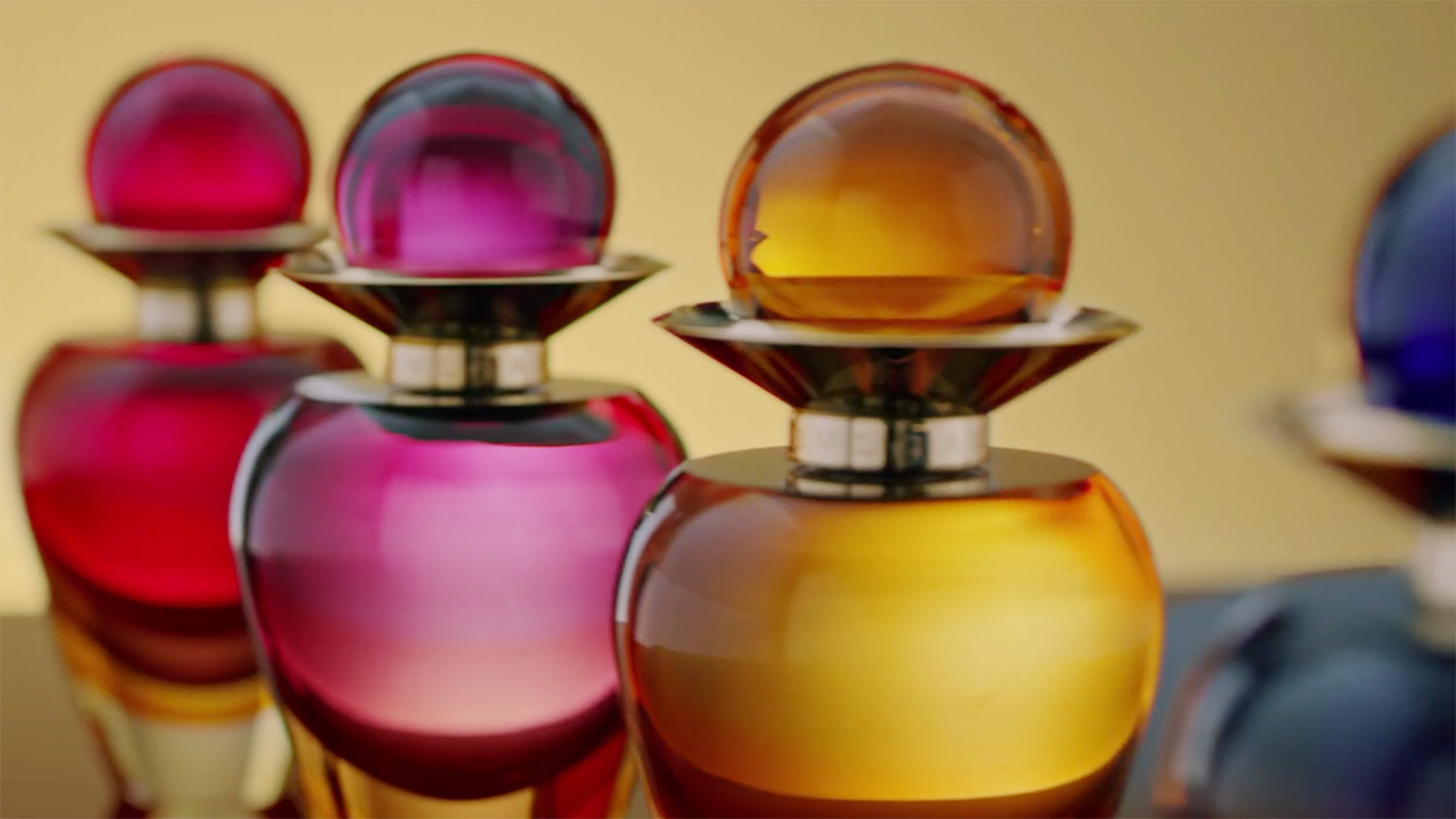 The honeyed and sunny oriental-floral compositions of ZAHIRA combine addictive accords of ylang ylang, resinous aromas of Laotian benzoin and creamy woody notes of sandalwood.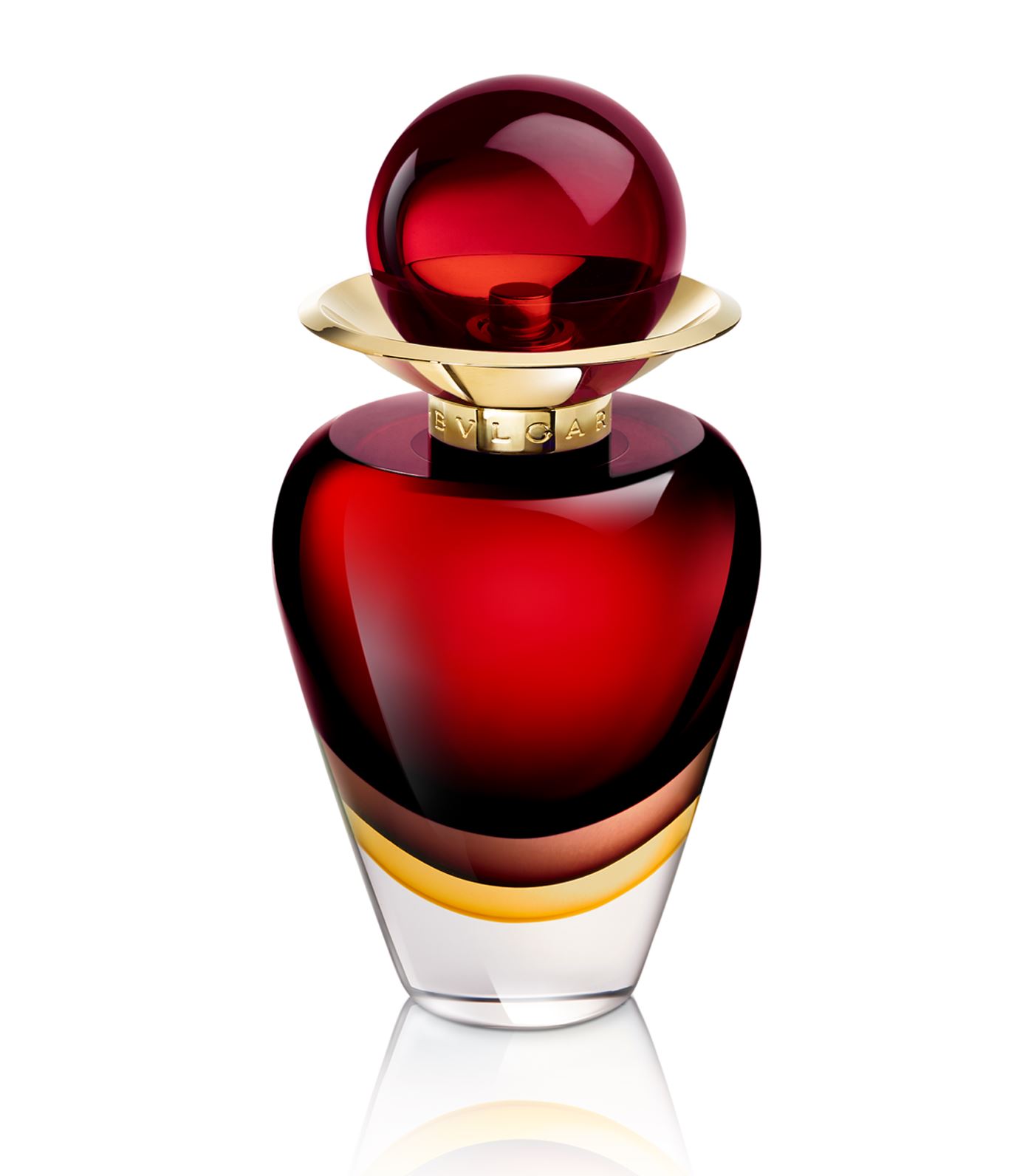 SELIMA conveys the fiery character of an oriental-spice composition with notes of saffron, delicate dates, cypriol, roses and spices.
All of the aforementioned fragrances of BVLGARI LE GAMME MURANO COLLECTION were composed by perfumer Daniela Roche Andrier.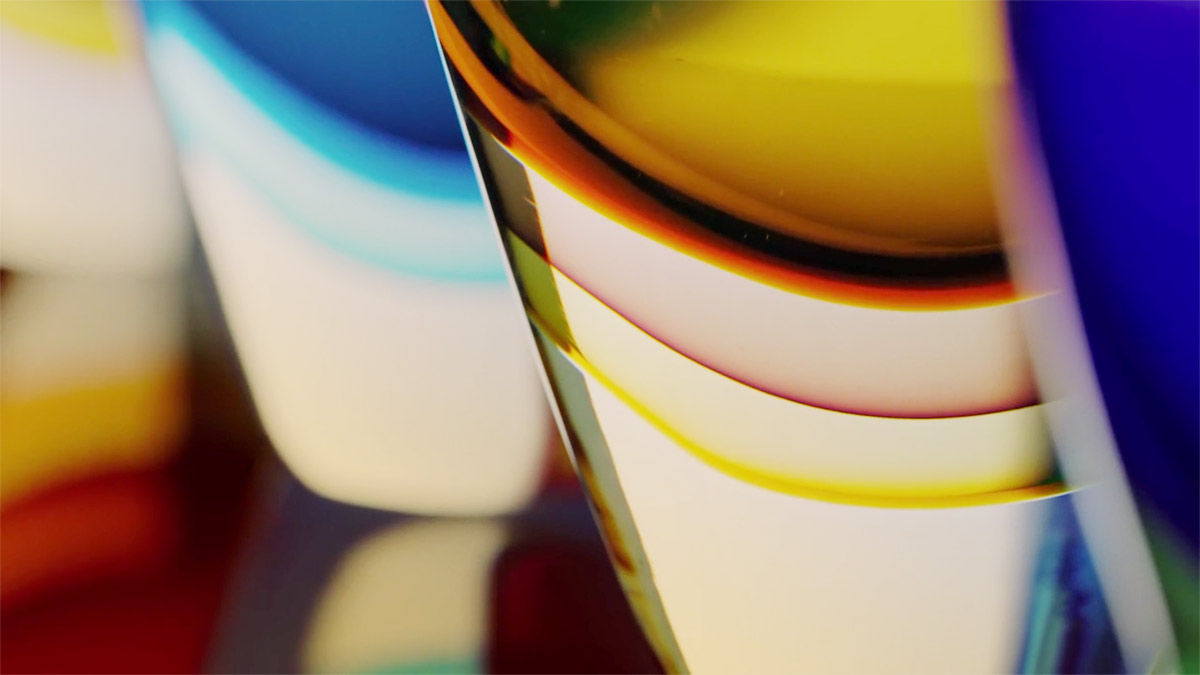 The fragrances of BVLGARI LE GEMME MURANO collection are presented in August 2018, at first exclusively in Harrods store, available as a 100ml Eau de Parfum at a cost of £1900 each.
Author:
Sandra Raičević Petrović

Fragrantica Executive Editor, Writer and Designer
nevica

Belle bottiglie, belli prezzi!
Aug
24
2018
jana.hullinghorst

For 1900 you can literally take a trip to Murano and buy a piece yourself and then pick up a Bvlgari at your local ulta
Aug
24
2018
Fragaria

The gold bottle looks too similar to Avon's Rare Gold. The white bottle looks too close to Avon's Rare Pearls.
That would be like seeing a painting across the room and thinking it's children's art before getting close and realizing it's a Picasso. 🙁
Aug
24
2018
Dark-X

I never get people who collect bottles. They are pretty but they take a lot of space & most of the bottles are not beautiful enough to be used for decoration.
I buy my perfumes for the scent & I know a lot of people here do, too.
Aug
24
2018
Brigante21

Those bottles are incredible. WANT!
Aug
24
2018
theuntrainednose
The bottles are beautiful… but completely outside my budget.
Aug
24
2018
LadyIva

Consumer society gone berserk.
Aug
24
2018
themattsky

Beautiful but they look like the old Avon Rare line bottles.
Aug
24
2018
Ashcroft87

I'll pray they smell as good as they look. Stunning bottles!
Although I can sense this creations focus more on the whole packaging instead of the actual perfume.
I accept perfume as an art at 360* but I wish they would understand that for me (as for many of us) it is not just about how something looks, but how it makes you feel once sprayed on you.
Finger crossed for these to be an awesome release 🙂
Aug
24
2018
SzekelyEmoke

Ohh snap! I thought it's the "Rare" collection from Avon.
They look like the old bottles of Rare Pearls, Rare Gold, Rare Amethyst, Rare Rubies, Rare Sapphires…
Aug
24
2018
DistantSamantha

Seems like this is just the IT thing for this Fall! And with IT I mean like the hottest stuff out there, not clowns with balloons. Anyway…
Alexander McQueen with its' new releases, the same type of flacons with all the different colours, and a little too pricey price tag for just any customer. Then Bvlgari.
But the funniest thing is that this Fall*, H&M did it first!
(* By this Fall I mean literally that: I know designers have been releasing bunch of highly exclusive fragrances for ages.)
Aug
23
2018
latafan

these somehow give me a 80s vibe somehow. 80s perfume bottles crossed with 80s board game playing pieces.
Very nostalgic feel.
Aug
23
2018
mariyka

Any empty bottle welcome! PM me PALEEEEZ°°°♡♡♡°°°
Aug
23
2018
rp6969

Konga5000

Anyone with an even an average-to-good sense of "design" could come up with a perfume bottle that has "eye appeal" to even 50% of the masses. Maybe even more. Who cares.
It's what's inside (cliche) that counts as we all know.
I am not a fan of this "house" and I will never ever forgive them for presenting us with the biggest "pain in the eye" of all: those HIDEOUS Omnia bottles that looked like a cheap pair of clasp earrings trying to hump each other off Marshalls $3.99 jewelry rack.
Disgusting.
Aug
23
2018
singlemalt

Gorgeous bottles!!! But that price!! Ouch!! If you are in Europe you might look for Merchant of Venice. Some lovely scents and Murano bottles at a much more reasonable price. Unfortunately they do not sell in North America.
Aug
23
2018
whenthesunhits

YAY another rainbow collection! Between this and the McQueen and Mugler collections, 2018 is turning into a very colorful year!
Aug
23
2018
bibibling

I had a chance to smell Zahira in the old bottle (very pretty bottle but too big and clunky for me. Like what you see in the photos, IRL they are much bigger, you need two hands to handle them. The salesperson told me they were meant for the Arab market.) and the scent is beautiful! It's reminiscent of Dune (in character not notes) highly recommend everyone to just go sniff it.
Anyway the new bottles are gorgeous! I wish they had a green one! (of course they come with a prohibitive price £1900 = $2430 dollars!!!)
Aug
23
2018
jg2758
Beautiful bottles! I want to try the scents for that alone.
Aug
23
2018
Chrysolaga

100% bottle improvement over the Omnia collection which have frustratingly impractical bottles.
Aug
23
2018
HennaQueen

These are beautiful bottles! Works of art.
Aug
23
2018
Add Your Review
Become a member of this online perfume community and you will be able to add your own reviews.