Buffalo Chicken Celery Bites
[unable to retrieve full-text content]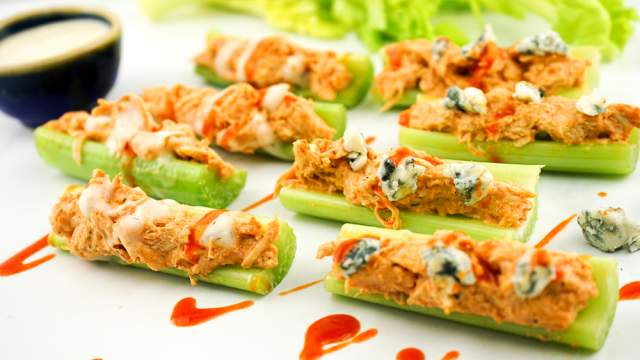 These healthy Buffalo Chicken Celery Bites are my new favorite snack. They are light, healthy, full of protein, and low in carbs and calories. Plus they come together in under 10 minutes and work for low carb, keto, paleo, and Weight Watchers diets.
These are the ultimate snack for anyone who loves buffalo chicken. They have all the buffalo chicken flavor packed into a crunchy celery stick and topped either either ranch or blue cheese. Yum. Plus they are good for you!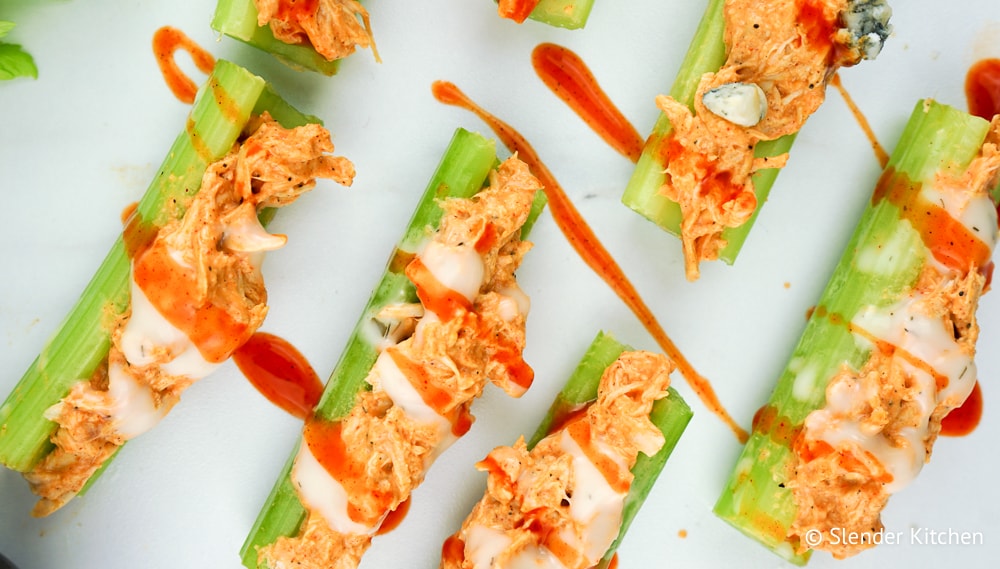 We have a serious obsession with buffalo sauce in our home so obviously over the weekend, we needed some amazing buffalo flavored snacks for football watching. This year instead of making baked wings or buffalo chicken sloppy joes like I normally do, I wanted a recipe that was more of a snack or appetizer. And I needed something I could prep ahead of time. That's when it occurred to me to stuff buffalo chicken into the celery sticks it is usually served with. I make buffalo chicken salad all the time, so this was easy. I just whipped up a batch of the buffalo chicken salad and stuffed it into the celery. Under 10 minutes using a rotisserie chicken and so so good.
Now depending on your diet and preferences, you can make this recipe a few different ways. For those people on Weight Watchers or wanting the healthiest/lowest calorie/lowest point option, you will want to make it with nonfat Greek yogurt. If you follow a Paleo, Whole30 diet, or prefer the richness of mayo, you can make it wit a compliant mayonnaise. For a fun twist, you can also make it with cream cheese. The cream cheese and mayo option will both work with a low carb or Keto diet.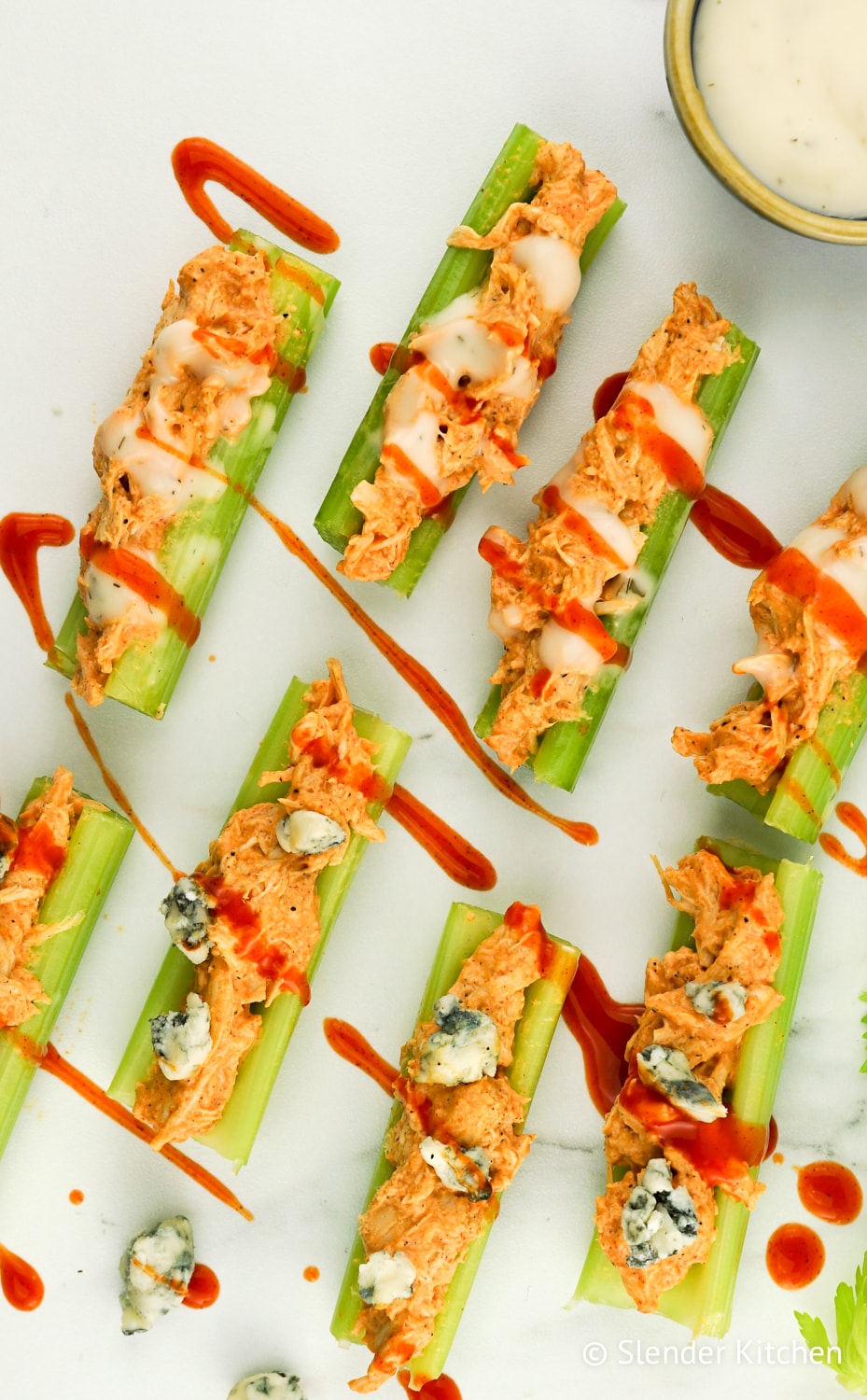 Tips for Customizing these Buffalo Chicken Celery Bites
For the creamy element you can use Greek yogurt, mayo, cream cheese, or any combination of those three. Greek yogurt is the lightest and healthiest choice but it's pretty dang delicious with cream cheese. It's also 0 Weight Watchers Freestyle SmartPoints with made with nonfat Greek yogurt.
You can top the buffalo chicken bites with ranch, crumbled blue cheese, or blue cheese dressing. They are also delicious with some diced carrots or green onions on top for a healthier option.
The chicken salad can be made ahead of time and you can stuff the celery about an hour before you want to serve them, perhaps even a little longer.
Looking for more healthy buffalo chicken recipes?
Calories 80, Total Fat 1g, Total Carbohydrate 3g, Protein 13g, Serving Size 4 celery bites