Bear Coast Coffee Opens Cozy Den in Dana Point
Orange County, California-based Bear Coast Coffee has found a cozy new den. The company's second location opened two weeks ago in Dana Point, occupying 700 square feet on the first floor of a lively business complex just up the hill from Doheny State Beach.
The shop is serving coffees from Colorado-based Sweet Bloom Coffee Roasters under both the Sweet Bloom and Bear Coast brands. Menu offerings include espresso drinks and batch-brewed coffee, as well as food items such as organic pastries from Rye Goods Co., paleo-friendly breakfast bowls, and freshly-baked bagels. Espresso drinks are prepared on the shop's La Marzocco Linea PB, and coffee is brewed on a Curtis G4.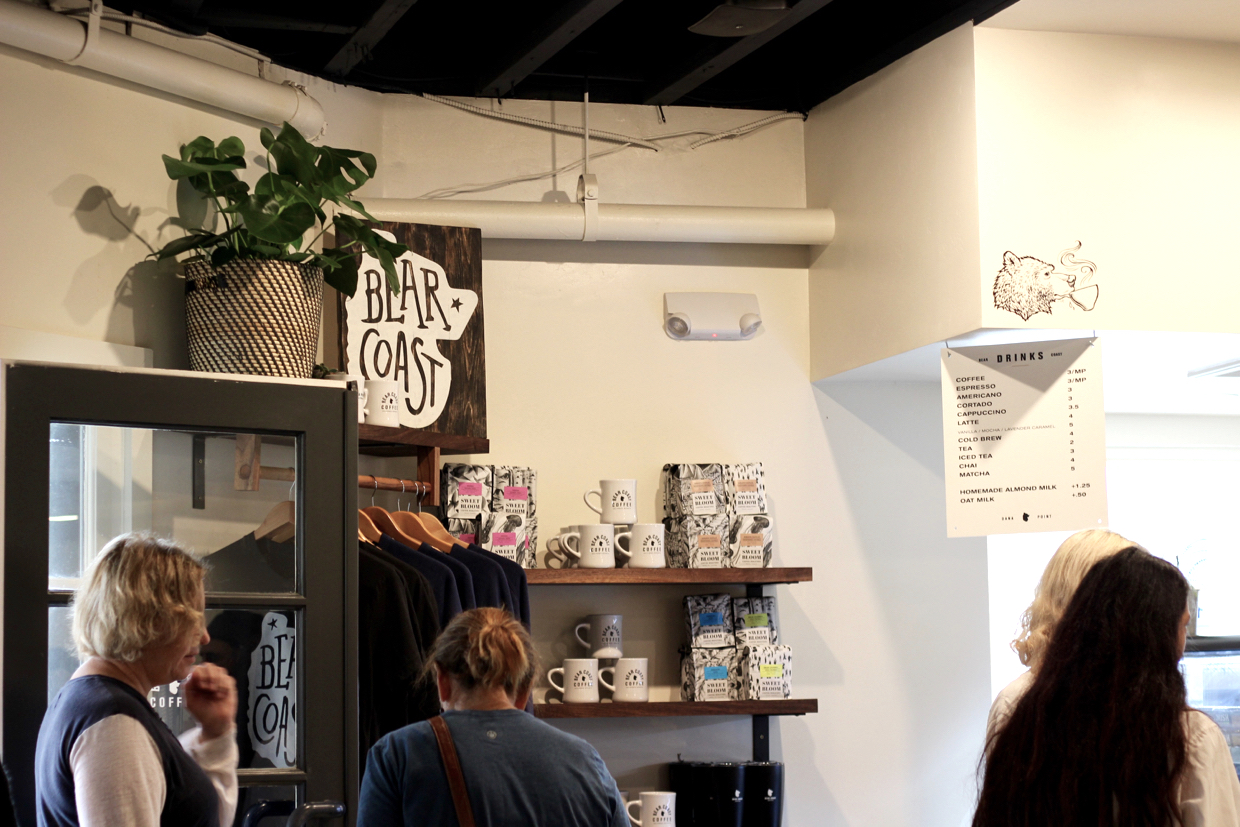 After working as a comedian and then as a barista and cafe manager for many years, Bear Coast owner Jeff Clinard opened a pop-up shop in San Clemente in 2014. Two years later, Bear Coast opened its first permanent location across from the city's main beach and pier.
With the opening of the San Clemente shop, Clinard's longtime dream of opening a cafe and creating a vibrant, community-oriented space had come to fruition. Within the first few months, however, the small shop became very busy, with minimal space and seating available for its regulars and out-of-town visitors.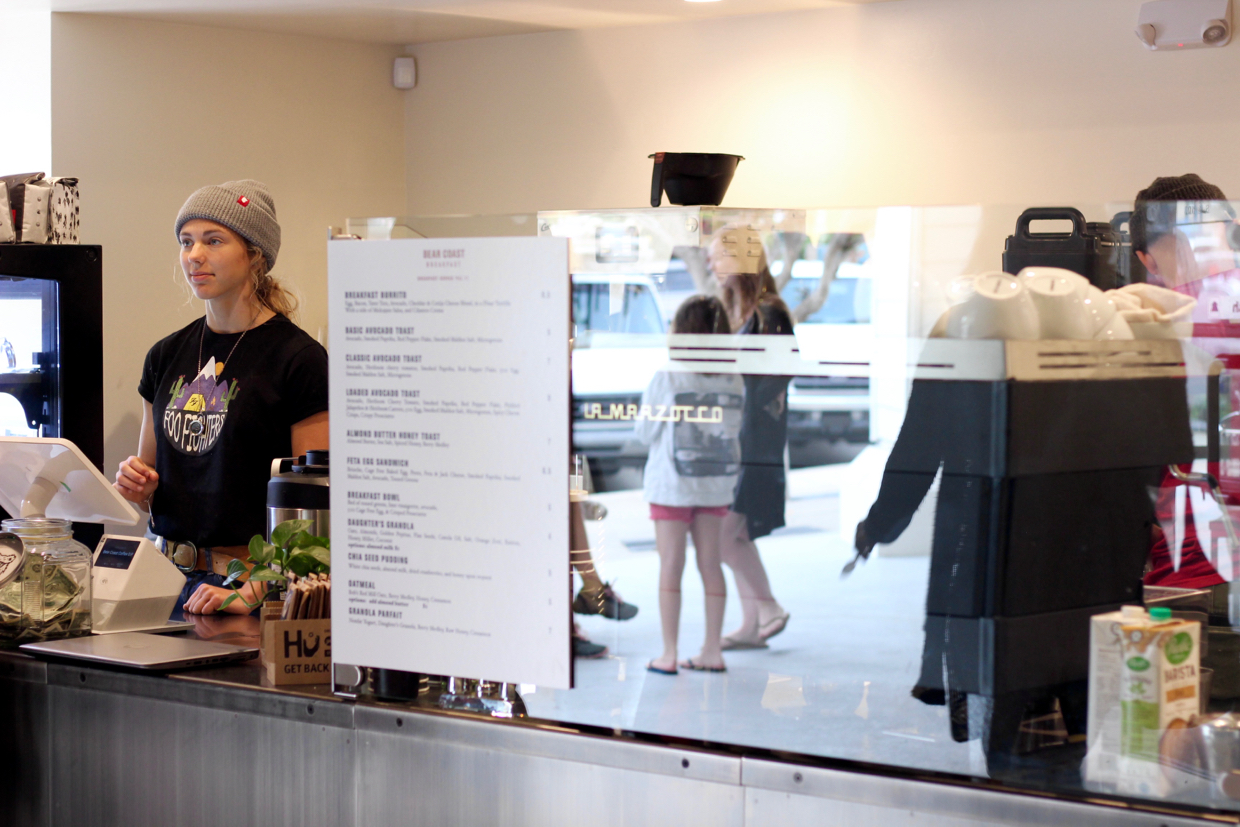 In order to offer the kind of customer experience he imagined, Clinard knew he would need to expand. After some strategic discussions with wife Jamie Clinard, who owns a business of her own, Clinard began saving, funneling all of the profits from the San Clemente shop towards the next endeavor.
"We really wanted another chance to take what we had learned from opening our original location and apply those lessons to the new space," Clinard told Daily Coffee News at the shop's grand opening on Friday, Sept. 28. "Most coffee shop owners will open and by day two, they are like, 'Why did I do that?'… Being able to do it a second time, it has been a lot more fun."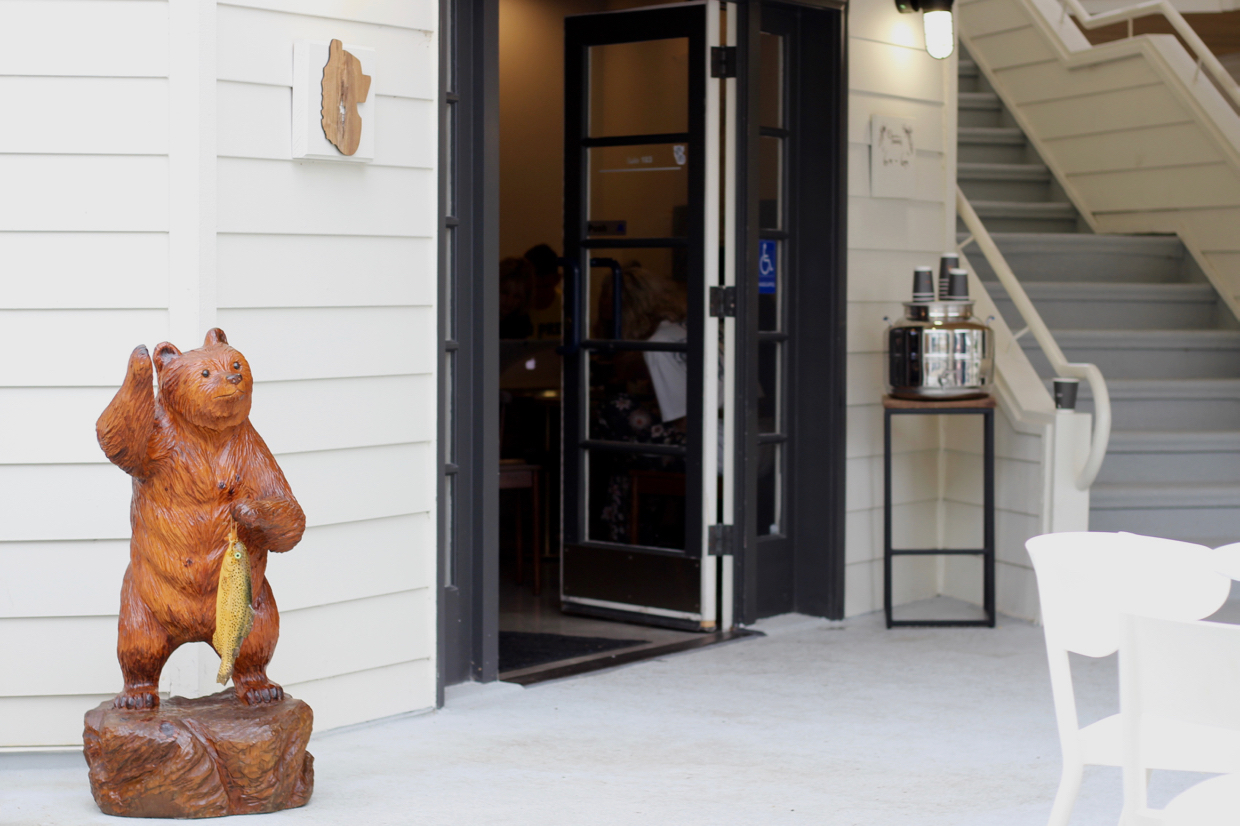 This time around, Clinard designed the new space himself, working with an architect to make sure everything was legal and up to code, as well as consulting his staff and community about some of their desired features.
The new location is bright and airy, with large french doors opening to the space. The clean design is accented by wood and metal elements, including the company's namesake and mascot: California's official state animal, the California grizzly bear.
The new space also reflects Clinard's passion for vintage cars — something that runs in the family. Clinard's father, a lifelong automotive enthusiast and collector, founded the original Cars & Coffee event in Irvine, California.
"The only way I was able to fund Bear Coast was by me and my dad selling cars from our collection," Clinard said. "So there are these subtle tie-ins to things that meant a lot to my family. My dad took his passion for cars to help me fund my passion for coffee."
A print of a classic Ferrari 250 California Spider with a surfboard on top by artist Brian Keeling hangs on the wall, a reminder of the first car Clinard and his dad sold to help fund Bear Coast. The metallic gold tabletops represent the paint job on his first car, and the espresso machine is painted a matte black like the engine block on a vintage Ferrari his family used to own, with gold touches recalling a Porche 944 he once had.
The coffee bar itself was designed and installed by Costa Mesa-based Capsule MFG, which specializes in the construction of coffee bars and mobile carts. Clinard said that the partnership with Capsule was a natural choice, as opposed working with a contractor or company that does not understand the needs of a coffee business.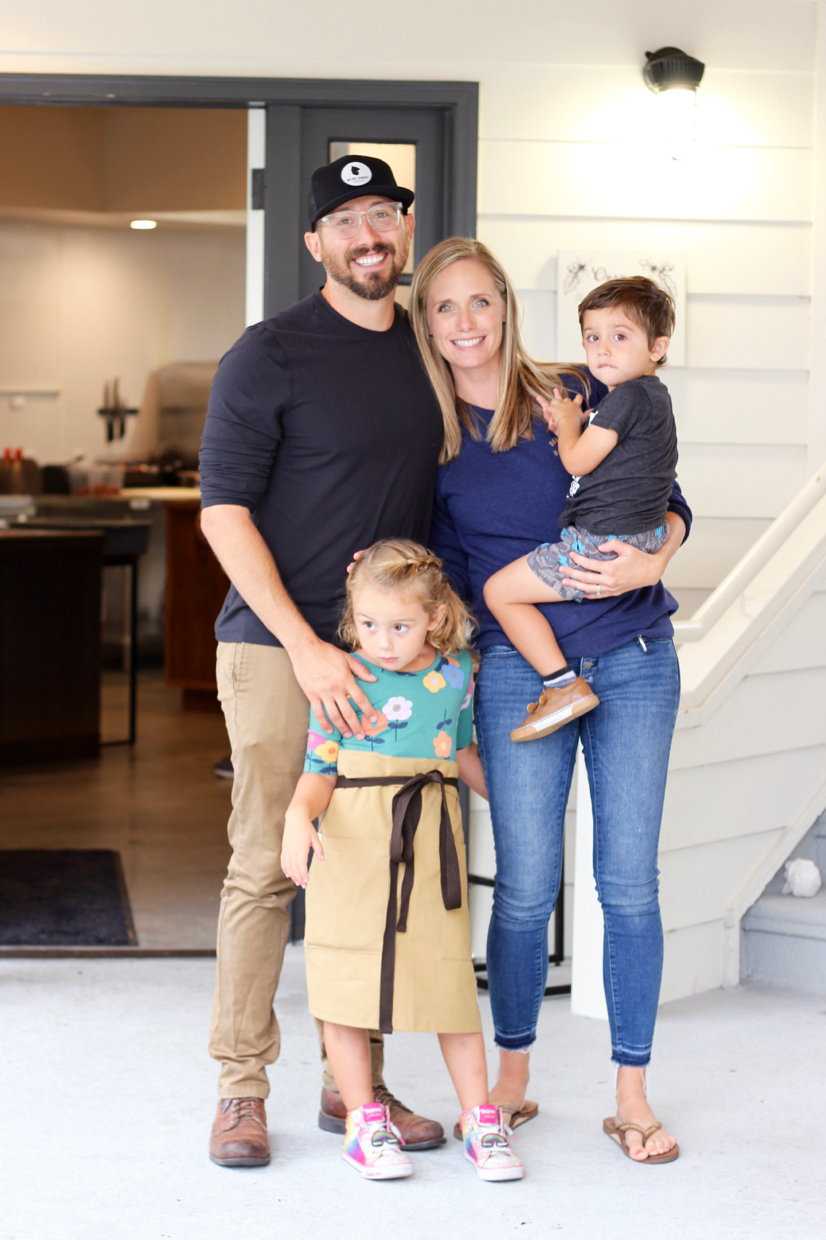 Clinard prides himself on the strong relationships Bear Coast has built with its vendors and the surrounding community. The company is involved in numerous philanthropic activities such as local beach clean ups, while it also tries to reduce its own energy and waste footprint to do its part in preserving the natural environment.
Yet the most important decisions regarding opening a second location all circle back to one element: the human one.
"The reason Bear Coast is successful is because of the team we've put together," said Clinard of his staff. "Not all of them were experienced in coffee, but all of them are wonderful. Not all of them were amazing baristas from the start, but they are all amazing people. We hire for the work ethic and the empathy — we can teach them how to pour latte art."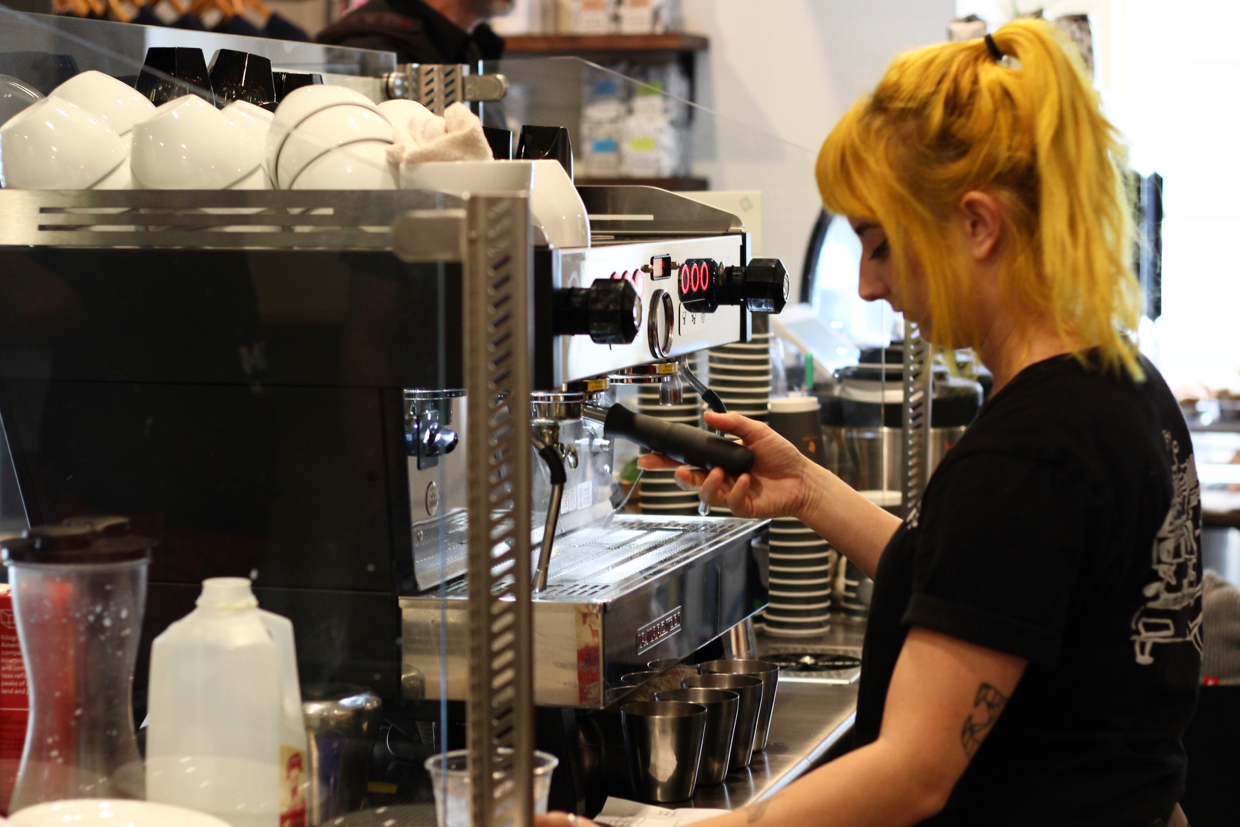 Bear Coast Coffee is now open at 34053 La Plaza #103 in Dana Point.
Lily Kubota
Lily Kubota is the digital content manager of Daily Coffee News by Roast Magazine. She is based in Southern California.