Bar Maker Capsule Adds Flexibility with New Product Line, The Station
California-based coffee bar systems manufacturer Capsule has launched a new line of products designed for flexible customization to fit more spaces for more customers. The new line of sections and packages, called Station, also constitutes a more concerted expansion into the fixed bar space, while its mobile-by-design catering line products are differentiated in a product line that's now called Rovers.
Capsule president and chief designer Chad Bowker confirmed with Daily Coffee News that the power, plumbing and equipment options on Station components are on par with Capsule's Rovers (formerly called Capsules). The differences lay in their construction and their dimensions, making the new line better suited to fitting permanently or semi-permanently in a wider variety of spaces, while also being easier to swap out for a coffee company's evolving under-counter equipment choices.
"Ever-evolving is a great way of putting it," Bowker told Daily Coffee News. "We've basically gone from a two-to-three product-size company to a company with limitless configurations. This means we should be able to serve more customers, which is always the goal."
With three new rectangular and square-shaped sectional "cubes" available in two different heights and in a wide variety of finishes, the new line goes beyond the flexibility of the extended Alpha, Beta, Gamma and Delta configurations rolled out last year as fixed size additions to the original mobile units.
"They were fixed because they were all based on a welded tube chassis," Bowker said of the older bar extensions. "They were somewhat expandable, but not very. The Station line is based on the cube. Think of it like legos, but for food and beverage platforms, and high quality."
The more customizable Station layouts allows Capsule to tailor packages to fit each customer's proposed setting, rather than requiring customers to make adjustments to be able to fit a Capsule product, Bowker said. Early adopters of Capsule's Station lineup have so far included Peet's Coffee at a Kaiser Permanente healthcare facility, a coffee bar inside a Neiman Marcus store in Beverly Hills, and additional new bars for Tesla.
"We would start with discussions of the customer's goals — mobile or fixed operations," Bowker said of the Capsule service experience going forward. "If mobile, the Rover line. If fixed, the Station. If the Station line, we request a CAD file or layout drawing of the space, and take over design from there. We prepare two or three options for layouts, incorporating power, plumbing, appliances, and finish into one package."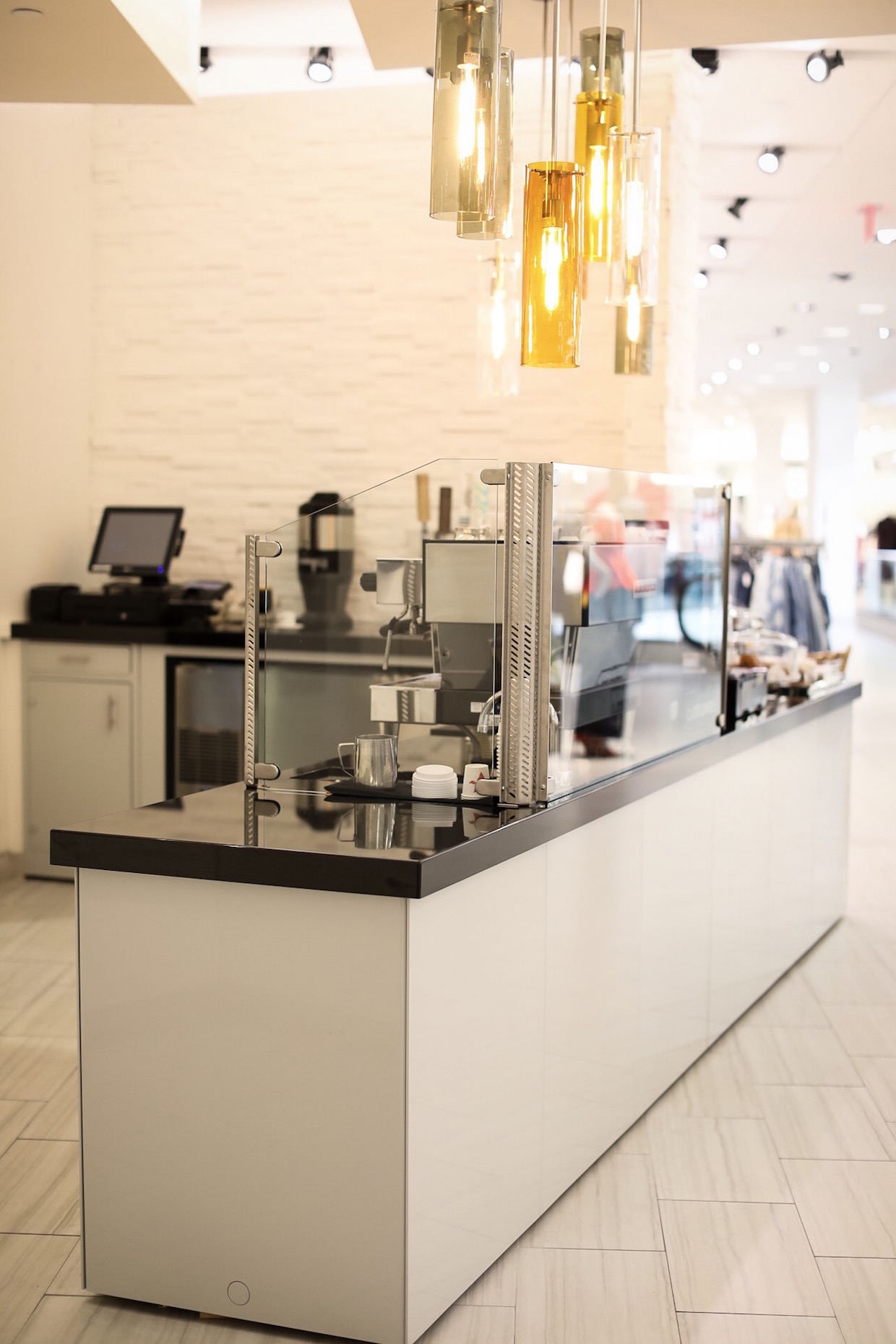 The ability to remove and replace each section with relative ease remains a selling point as well, both for serviceability and equipment upgrades. Growth and rearrangements are also made easier with Station and Rover bars.
"Flexibility and scalability is key," said Bowker. "For example, a customer could order a certain configuration of the Station with an under counter refrigerator. Later, they could decide to add draft, or a hand sink package. This could be switched out on their current bar, since we would just need to sell them a new counter section with hardware installed."
Available surface finishes include 3M vinyl wrap, various metal platings, stone, and various hardwoods. Pricing on these options range from an additional $30 to $200 per square foot. Bowker said overall pricing on Station packages will vary given varying numbers of cubes that are priced differently at three widths, two heights and configurations specific to various appliance integrations. That said, cube prices tend to average around $1,700 per cube with integrations like sinks, sneeze guards and signage also available.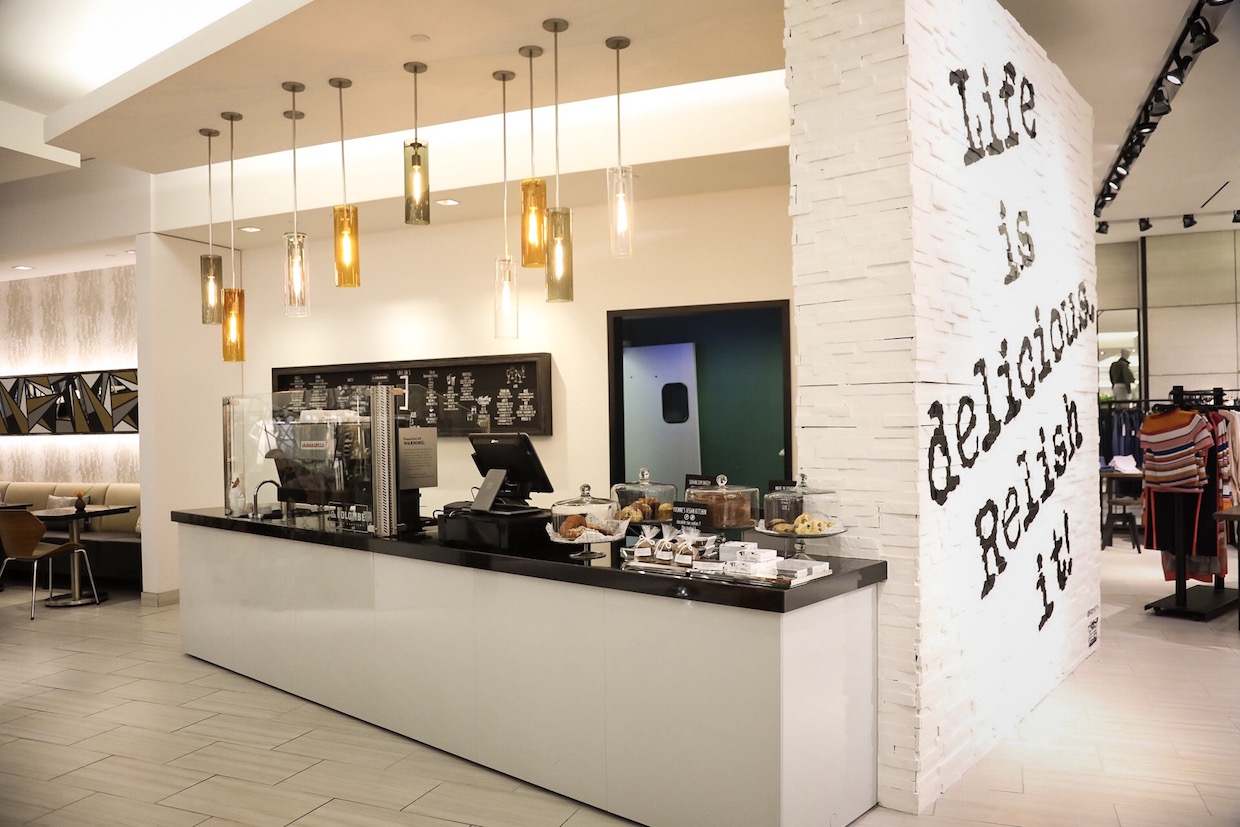 "Our design resources are part of the sales process, so we do not charge for evaluation and site specific layouts, which helps your startup costs," said Bowker. "If it goes forward, we both win."
Howard Bryman
Howard Bryman is the associate editor of Daily Coffee News by Roast Magazine. He is based in Portland, Oregon.