Raise your hand if you're on board with this whole 'no shave' trend. While I have yet to ditch my razor entirely, things like nicks, ingrown hairs and razor burn make it look awfully appealing. But I admit that summer might not be the best time to try going au naturale (one word: bikinis). Instead, I plan to make one last ditch effort to soothe my irritated, razor burned skin before jumping ship.
This cooling razor burn spray combines some of the most common razor burn remedies in an easy to use spray. Simply spritz it on freshly shaved legs to preempt the burn. Or apply to existing bumps to help skin heal more quickly. Thanks to ingredients like aloe and chamomile, you don't have to worry about stinging or additional irritation (a major plus). And soothing oils even give irritated skin a soft, subtle glow. Toss it in your beach bag or purse and consider it your summertime secret weapon.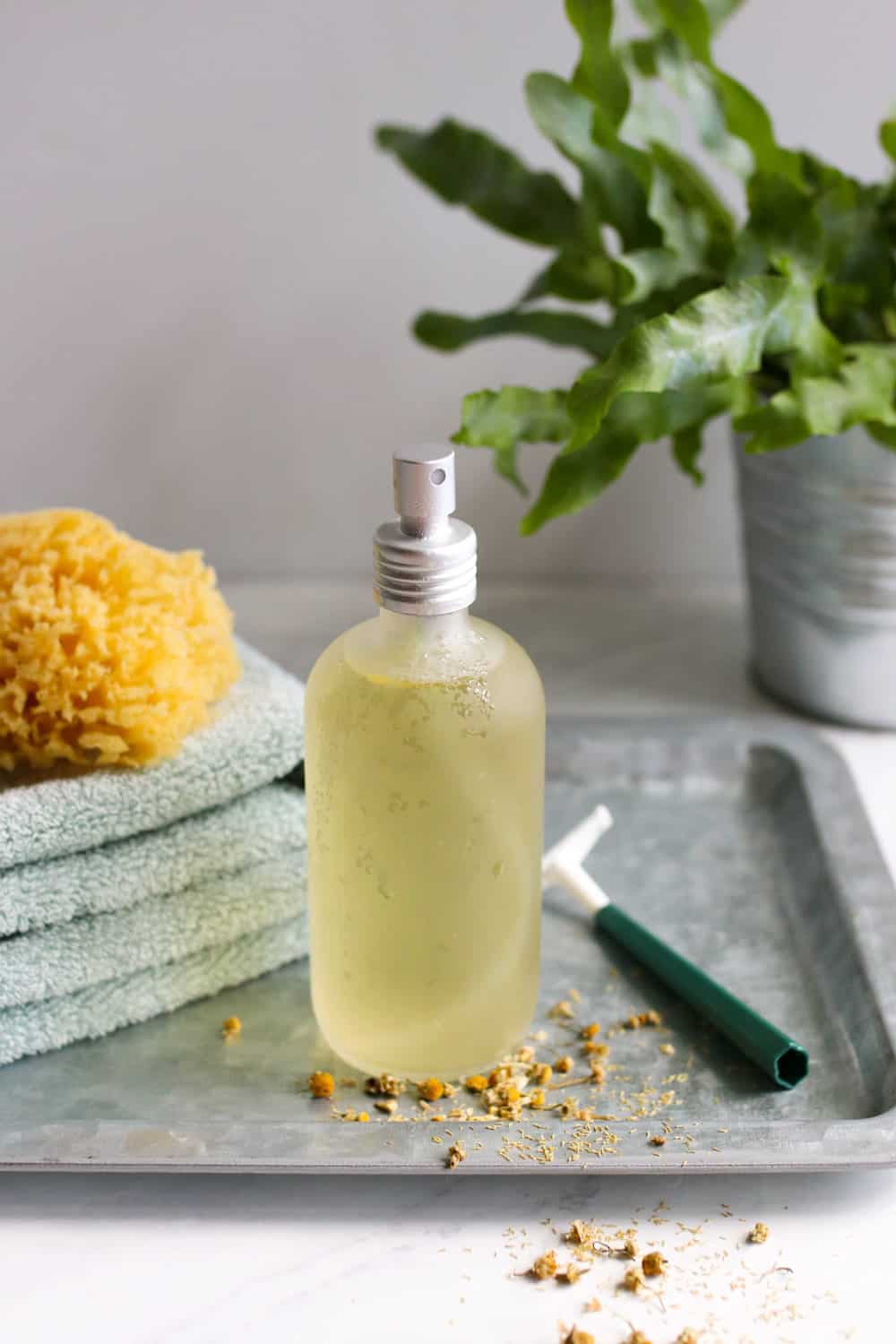 Soothing Razor Burn Spray
There's nothing more frustrating than having razor burn wreck your summer-ready skin. I have tried every trick in the book — exfoliating, replacing my blade, getting a good lather — but I'm still plagued by ingrown hairs and unsightly bumps whenever I shave.  Not only is it uncomfortable, but it makes me self-conscious whenever I show a bit of skin.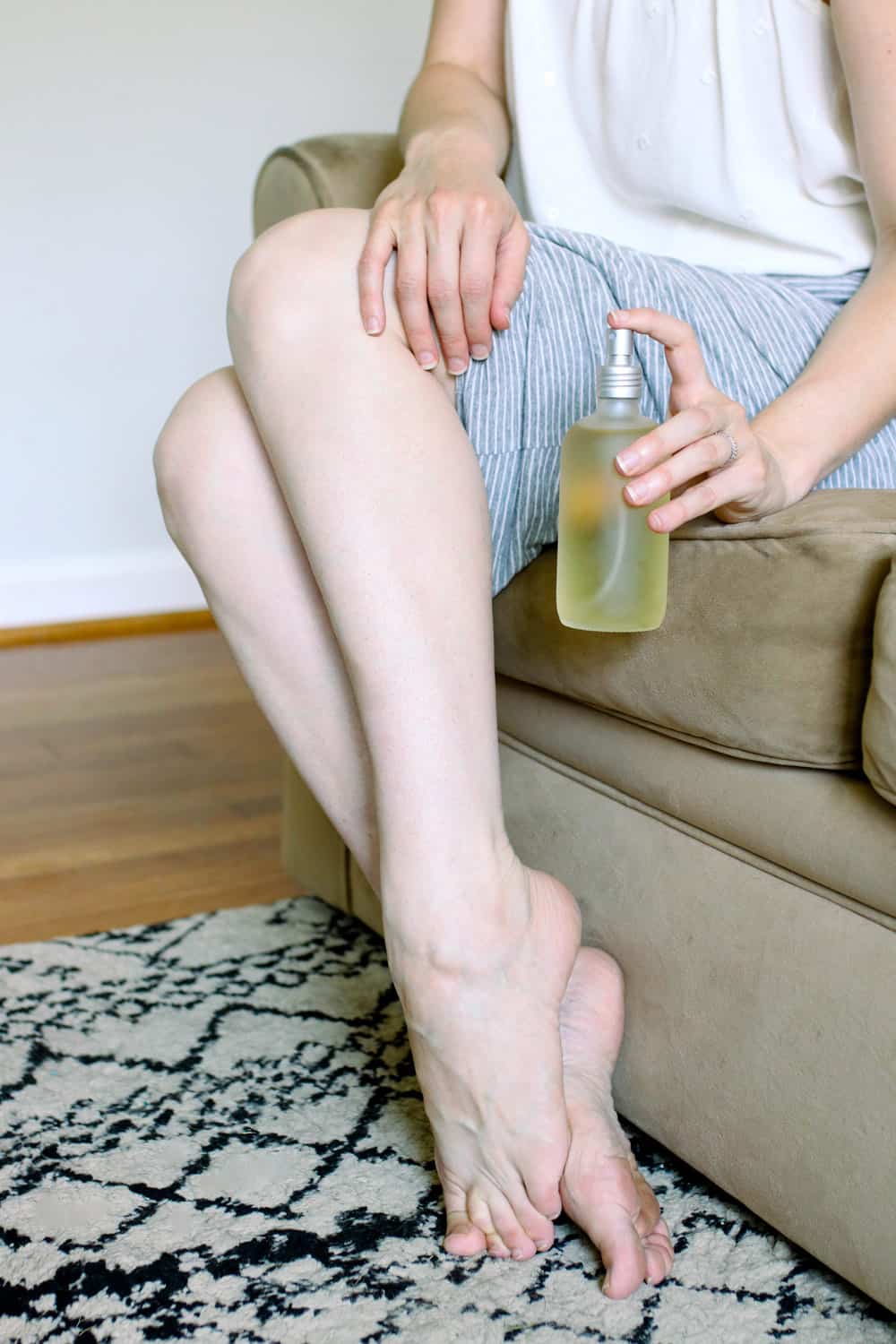 When it comes to razor burn, an ounce of prevention is worth a pound of cure. But in my case I'll take both, thank you very much. This homemade cooling mist combines five of the most common pre- and post-razor burn remedies in a single spray.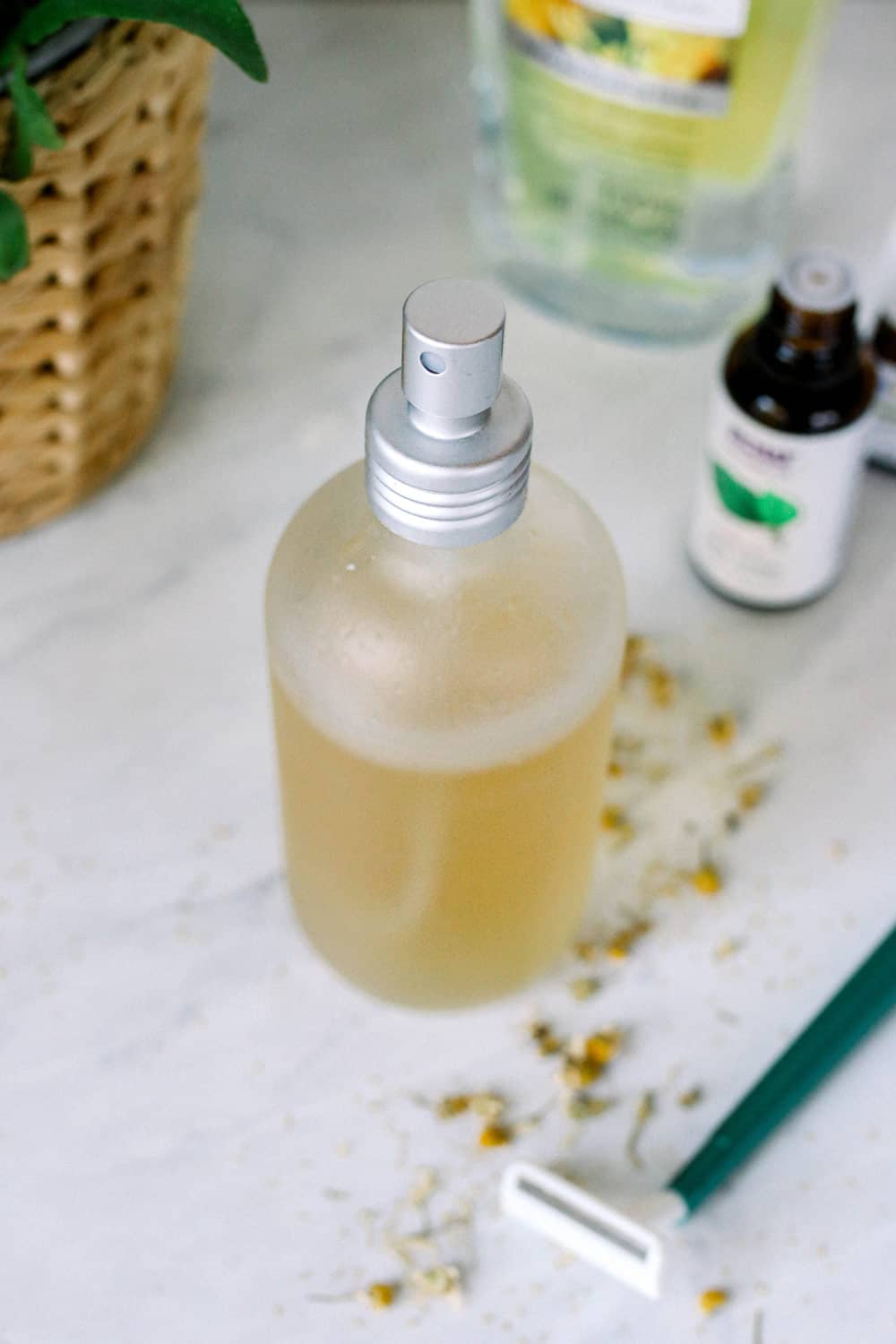 Simply mist it over legs or on underarms and let the cooling ingredients sink into hair follicles. You can use it as a pre-shave oil to soften hair or as an after-shave mist to reduce swelling and prevent bumps. You can even use it to soothe infected follicles and speed up healing of irritated skin.
After all is said and done, if you still decide to toss the razor, I won't judge.
Razor Burn Spray
Yield 1 cup
Instructions
Combine all ingredients in a small bowl. Whisk to combine.
Using a funnel, transfer ingredients to an 8-ounce spray bottle.
Spray liberally on skin before and after shaving to prevent razor bumps and burn. If separation occurs, shake well before using.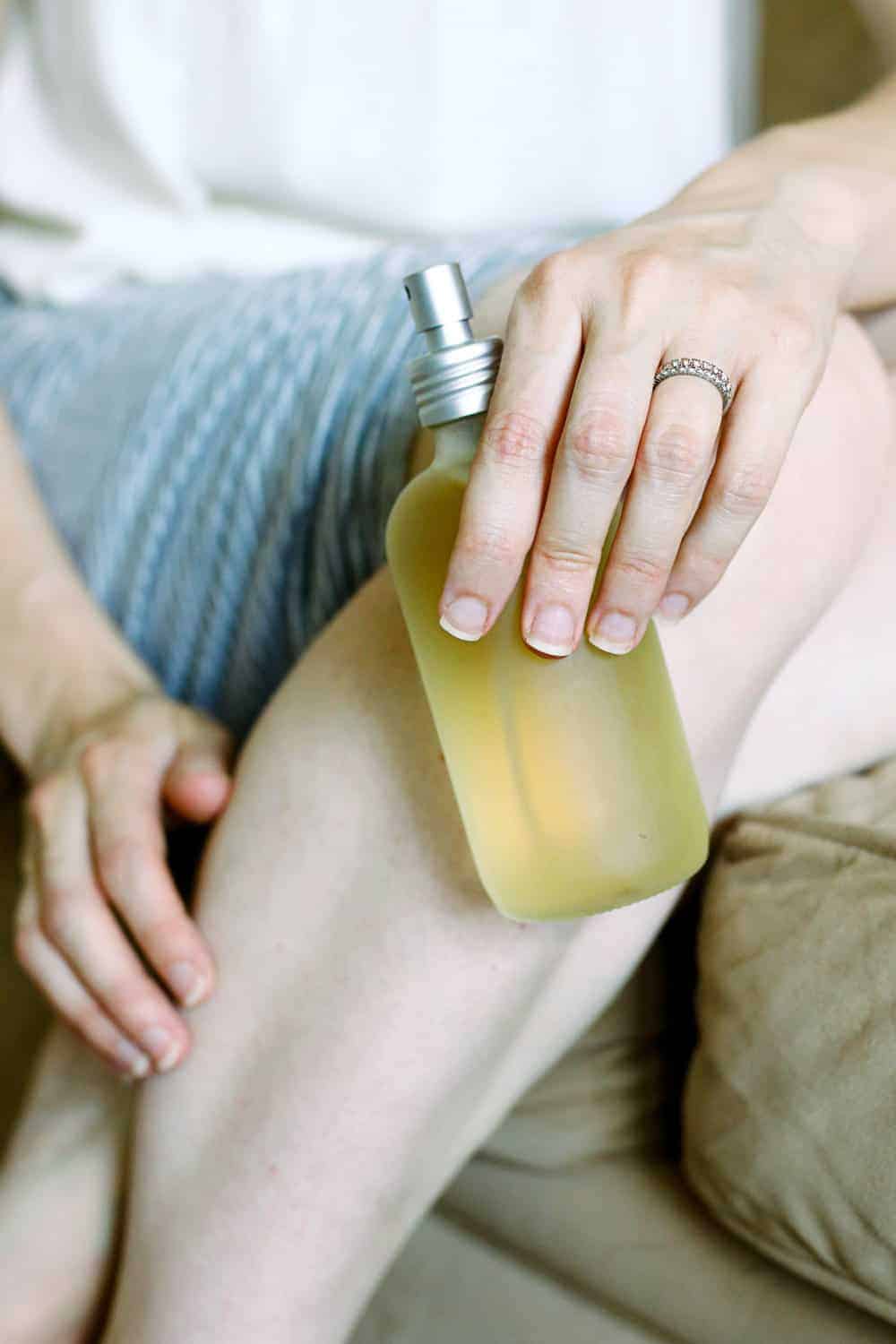 Related