Ayala Moriel Inbar: Delicious Amber Garrigue, Fit for Summer
FFOL Editor 1
Finding an oriental fragrance for the warmest months sounds like a tall order for many of us living in climates that are not especially cool on the whole. So imagine my surprise and sense of joy when stumbling upon one. Inbar is the newest discovery and it also happens to be an all natural perfume. For this genre of composition, the "ambery oriental", all naturals perform very well indeed, as the interlacing of resins and balsams (with a spattering of animalic notes for tenacity) plus a hint of uplifting citrusy notes, give a sense of reverting to the roots of perfumery.
Inbar by Ayala Moriel, a Vancouver-based artisan perfumer who is well known to those who love botanical perfumery, is such a scent. What's more it's perfect for hot weather, which is the added value I was searching for.
Our managing editor, Marlen Harrison, already presented the new fragrances by Ayala Moriel (HERE), Inbar and <3 and I was also lucky enough to be in touch with the perfumer herself who introduced the fragrances to me.
Ayala explained, "Inbar is Hebrew for amber, and is a fresh interpretation of a genre that tends to be syrupy sweet, powdery and linear. Here it's been given some oomph with herbaceous Garrigue notes that cut through the old-fashioned ambreine accord: wild oregano oil and tincture of sharp varthemia that I foraged and prepared myself from the mountain on which my studio is built."
INBAR
Top notes: Bergamot, Wild Oregano
Heart notes: Jasmine, Rose, Clary Sage, Varthemia
Base notes: Labdanum, Vanilla, Patchouli, Sandalwood, Benzoin, Hyraceum
Fragrance Families: Ambery Oriental
The success in Inbar by Ayala Moriel lies in combining the rustic touches of le maquis, the pungent aromatic low vegetation of the countryside around the Mediterranean basin which is referenced in Italian and Southern French niche fragrances as a sign of authenticity, with the animalic notes of intense labdanum and hyraceum. The natural essence of hyraceum comes from fossilized bodily fluids from the small animal by the same name, collected and extracted with solvents.
The plight of many sweeter and denser ambers is that they do not "breathe", they have an opaque canopy of sweetness because of the intensity of the mandatory included vanillin. Serge Lutens bypassed that problem successfully in his epoch-making Ambre Sultan by smattering the blend with a distinct touch of spicy aromatic herbs that are also used in Moroccan cuisine and the herbarium: bay leaves, oregano, myrtle, angelica. Ayala Moriel follows a similar course, though without copying anyone but herself, by adding a touch of la garrigue.
La Garrigue is a similar concept of vegetation description/classification to le maquis, in fact as Mediterranean as it gets. The difference of maquis from garrigue is mainly one of soil (chalky/limy vs. acidic) which allows for a denser vegetation in regions of maquis.
Among the fruits of this shrubby vegetation is wild oregano and Varthemia iphionoides (also known as Chiliadenus iphinoides), a small perennial shrub that grows in Israel, Syria, Lebanon, Jordan and Sinai.
Ayala notes, "I've stumbled upon this plant by chance, first near Keshet Cave in Park Adamit near the Lebanese border. A beautiful place with gorgeous view. It was one of two aromatic plants i was unable to identify, but intuitively knew they are both of medicinal and aesthetic value. I later found Varthemia on the mountain above my house. My next adventure with vartehmia was infusing it in both alcohol and olive oil. From the alcohol infusion, which turned out beautifully resinous and rich, I've created a rustic, garrigue-inspired amber perfume, which turned out to become Inbar."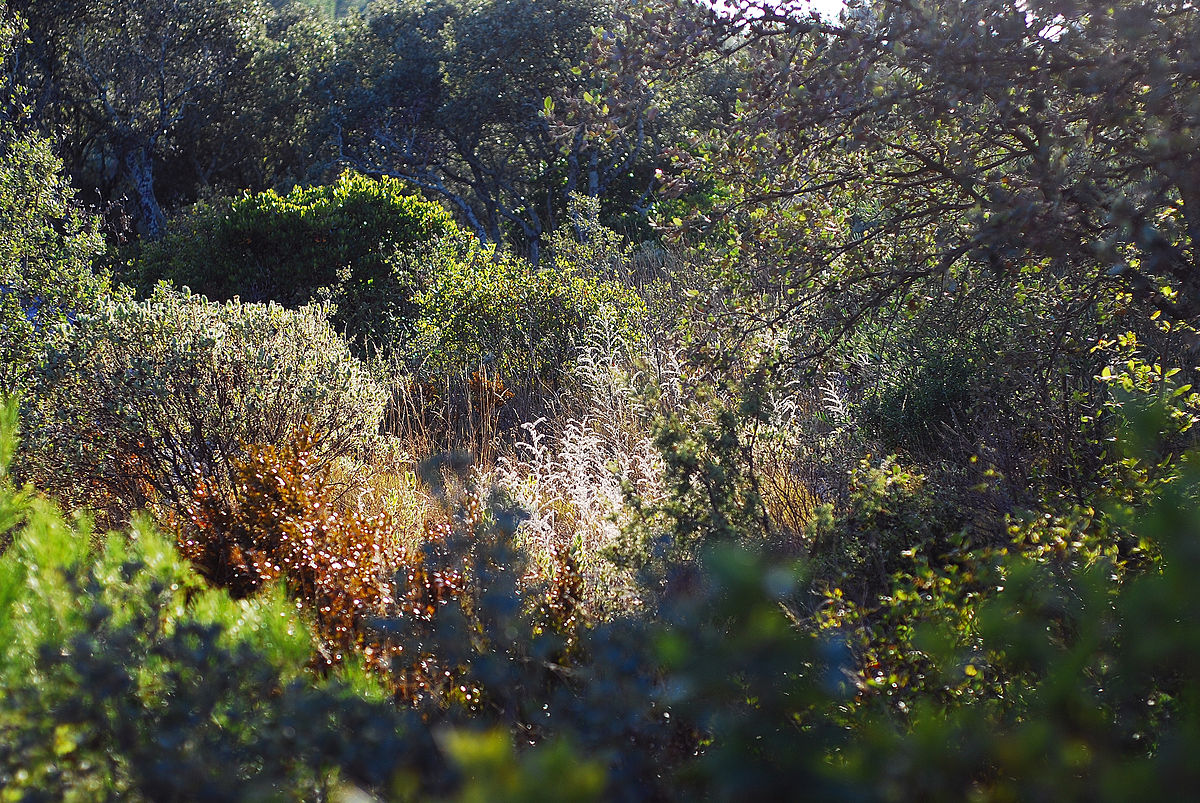 The drying down of the fragrance intensifies the animalic labdanum resin, with a surge of muskiness, but it still remains non-sweet, therefore non-sickeningly dense and opaque for summer wear. It has that mysterious oomph we associate with classical "oriental" fragrances but with a contemporary treatment of the top notes that reads indie and quite piquant. Contrary to most ambers, this is one that could be carried into summer without hesitations by both sexes. In fact it's quite sexy!
Inbar is available as a 1ml sample, 4ml Eau de Parfum splash, and 15ml Eau de Parfum splash/spray available online at www.AyalaMoriel.com.
---
Ayala Moriel Parfums is an independent artisan perfume house dedicated to the art of natural perfumery. The company was founded in 2001 by Ayala Moriel, and is focused on creating inspiring botanical perfumes of both artistry and integrity.
Elena Vosnaki

Elena Vosnaki is a historian & perfume writer from Greece and a Writer for Fragrantica. She is the founder & editor of Perfume Shrine, one of the most respected independent online publications on perfume. Her writing was recognized at the Fifi Awards for Editorial Excellence in 2009 and in 2011. She is consulted as a fragrance historian & expert, and has been curating fragrance installations at museum exhibits at the Milan Expo 2015 and elsewhere. She also contributes to publications around the world.
Read her articles on Fragrantica Follow her on Twitter