Award-Winning App Coffunity Building a Global Coffee Drinkers' Community
With all the shiny hardware and fascinating gadgetry on display at the 2018 SCA Expo in Seattle last month, it's a sign of the times that Best of Show in the Best New Product competition went not to any machine or accessory, but to Coffunity, a consumer-focused iPhone app for coffee discovery that's still in the beta stage.
Furthermore, the Coffunity app was not born in some well-catered, beanbag-chaired workspace in San Francisco or New York or Seattle; it comes from an upstart with offices split between El Salvador and the outskirts of Miami.
"We feel honored and thrilled with the awards at such an early stage of our app's development," Coffunity Co-Founder and CEO Federico Bolanos told Daily Coffee News. "It is an important validation that further motivates us to take Coffunity to the next level."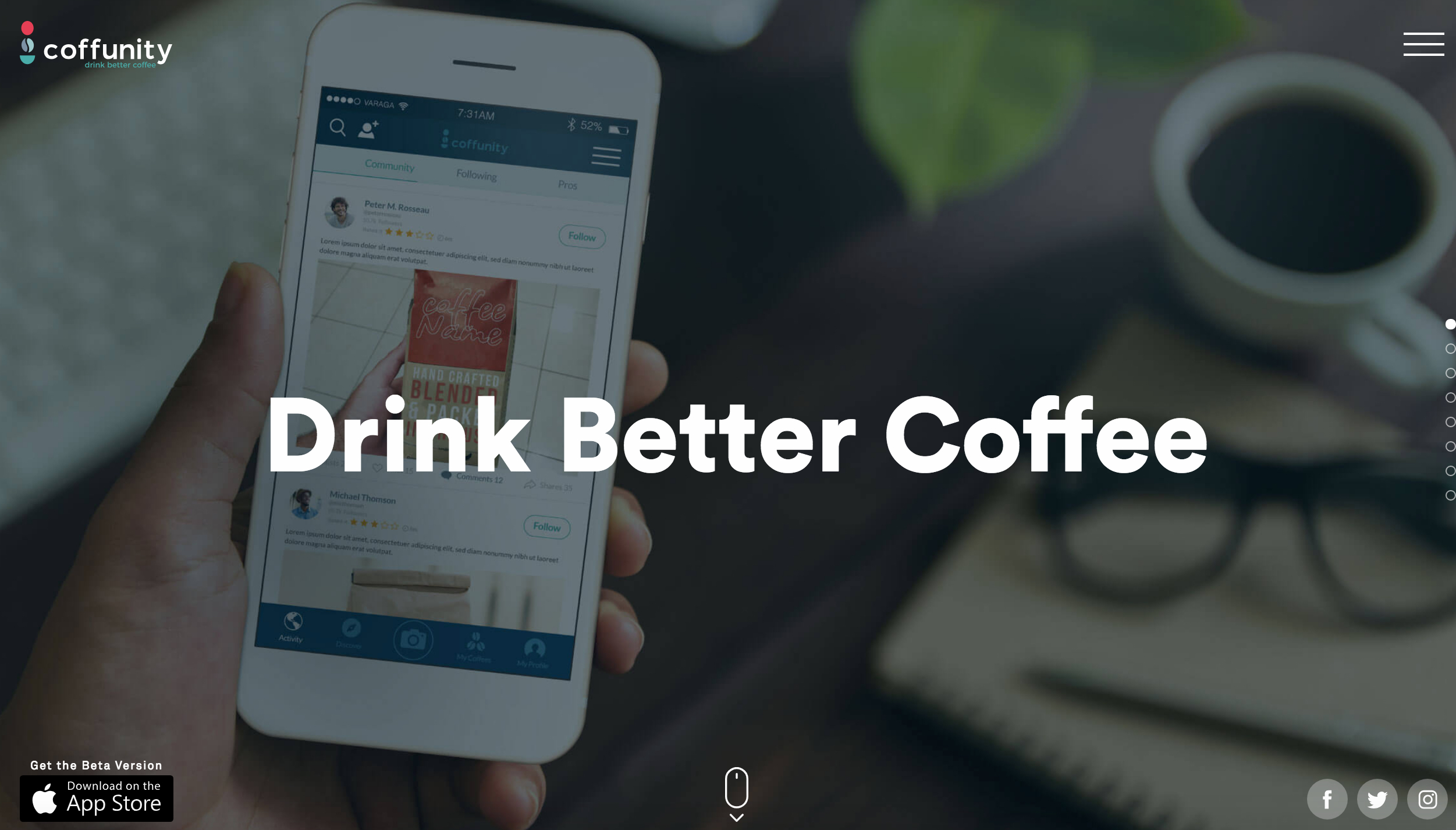 The app, which its developers say will always be entirely free for consumers, allows coffee drinkers anywhere to photograph or scan the bags of coffee that they buy, then provides a template for reviewing the coffee and inputting vital stats such as origin, farmer, varietal, processing method, roaster, roast level, and more. Once more consumers or roasters add to the app, a quick bag photo or scan will allow the app to identify the coffee within seconds.
Eventually, reviews will include info on what brew methods and recipes were used for the preparation of the coffees that are reviewed. Users can then share the info and their opinions publicly, while also keeping track of their own preferences.
For their part, roasters are encouraged to scan and add their own coffees upon each release. Bolanos said that one of the features in the works is a business profile option for roasters, wherein they provide more info about their companies and equipment, specials or promotions, a current list of products, and more.
"Further down the road, app users will be able to purchase coffees from roasters we develop partnerships with," said Bolanos. "We also plan to offer advertisement opportunities to coffee companies that want to reach our user base."
So far the coffees in Coffunity have been from roasters in the United States, Canada, U.K., and Australia, though as word and downloads spread, the community is expected to grow worldwide. As it does, the company has a variety of tricks up its sleeve, according to Bolanos. These include ratings by coffee professionals, for comparison with ratings by consumers.
"A coffee could have a high rating from users but a low rating from the featured coffee pros," said Bolanos. "What we hope to achieve is to motivate app users to see which coffees get high ratings from our featured pros and choose those next time. Our mission is to help people drink better coffee."
The company hopes also to achieve social network integration, enabling reviews to appear in Facebook feeds and elsewhere. Other ideas include ways of keeping users motivated and engaged, such as "badges" users can earn through how many reviews they contribute, how thorough they are, how helpful they are to other users, etc. Said Bolanos, "We want to make Coffunity not only fun, but also rewarding."
Having received an initial round seed funding last year, the company is seeking a second round of funding for further development of the app, marketing and new hires, according to Bolanos. The beta version of Coffunity has been available for download from the Apple App Store since March. An Android version is expected to be ready by the end of this year.
Howard Bryman
Howard Bryman is the associate editor of Daily Coffee News by Roast Magazine. He is based in Portland, Oregon.