An Innovative Personal Concept by Nobile 1942: e-Suitcase, 15 Fragrances in 200 Suitcases
Niche Perfumery

05/02/18 08:05:16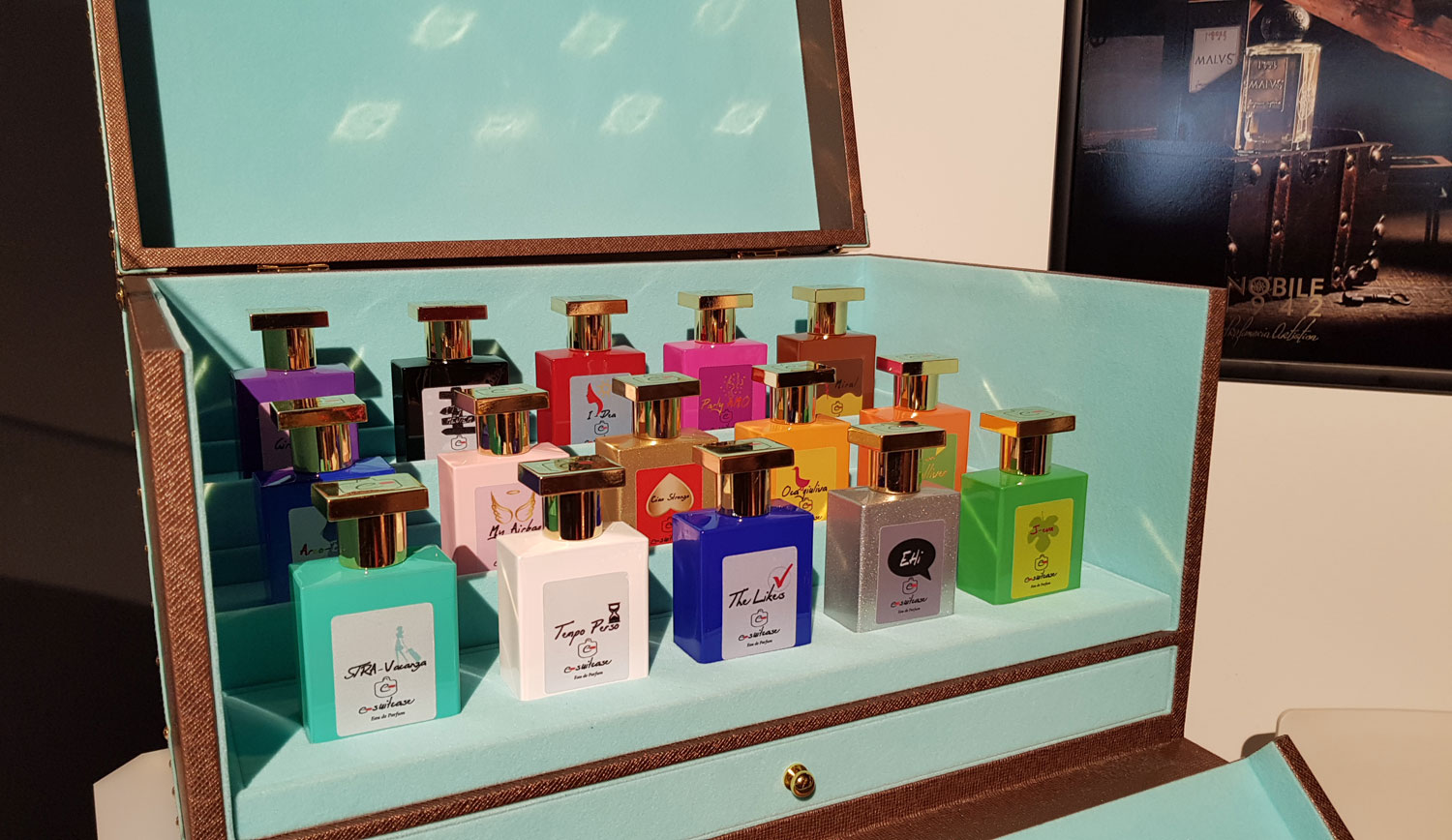 Stefania Gianinno and Massimo Nobile from Nobile 1942 started a new, innovative concept for a third party under the name E-SUITCASE, which had its premiere at ESXENCE 2018 in Milan.
The private collection of 15 fragrances in 200 exclusive suitcases will be available for purchase without smelling them before you order, all of them will be sealed. The purchase will be made possible by an APP and through a few selected sales points in the world. As Stefania explained, the suitcase will be available in 2 months time with the first 4 fragrances.
So, welcome to e-suitcase scented stories, and as the brand suggest, sniff with imagination.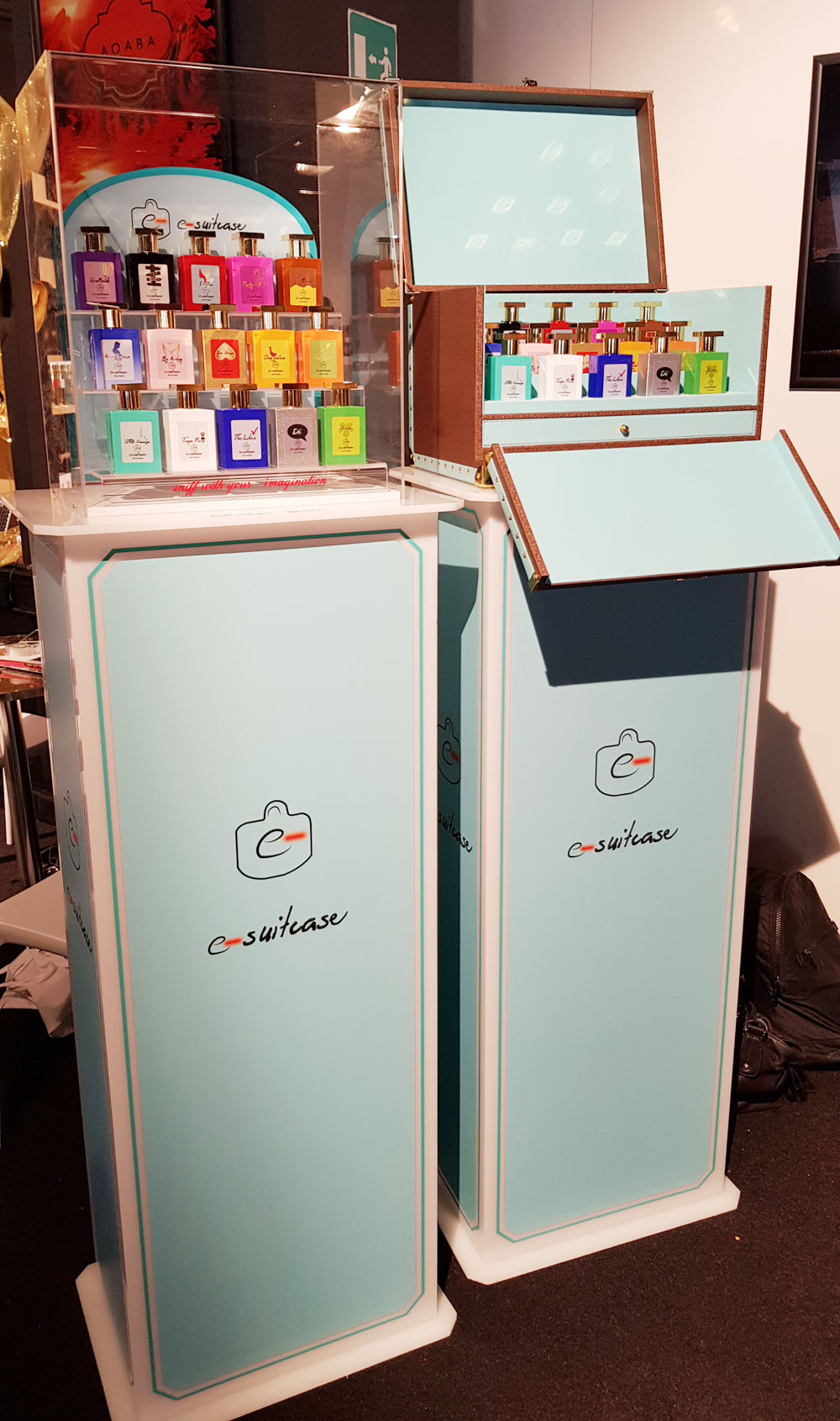 "Every perfume is a story, a fantastic journey. We value the story behind every fragrance. We look to dynamic women, traveling a lot, with a great deal of experiences collected in many lifetimes and adventures.
We propose a new, counter-trend way to put on perfume: by feeling with our soul the scent, not smelling it. To approach the perfume world in this way is a revolutionary action," – as said by Stefania and Massimo.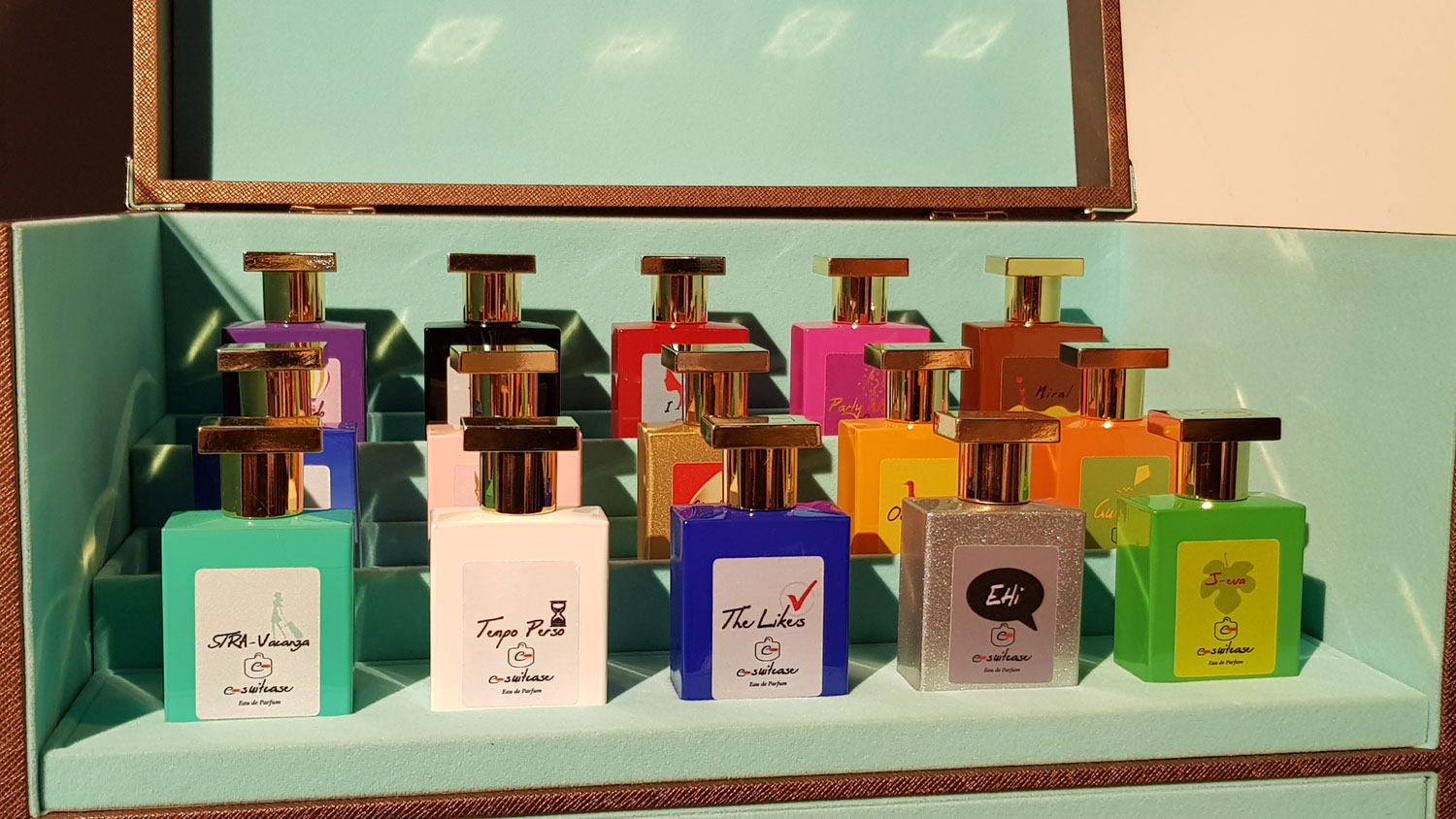 All fragrances and the suitcases will be available for purchase only via the APP!
A new way to approach these products. A new way to sell them to clients who will join a community managed by the App, in order to encourage to share ideas, feedback, emotions about the product.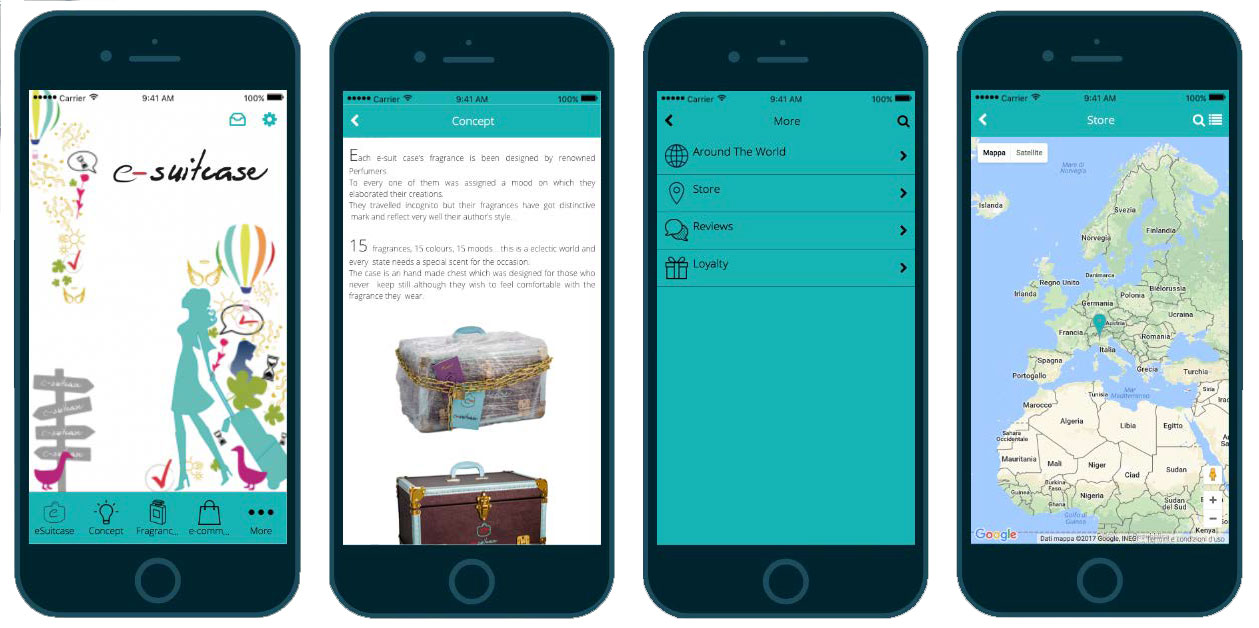 APP FEATURES
It's necessary to log into the e-suitcase APP to buy an e-suitcase and its exclusive fragrances
You can identify the stores where you'll find an e-suitcase in the world
After the first purchase, clients obtain a passport and should enter the reserved area with their passport number.
Users share on the Fan Wall their e-suitcase experience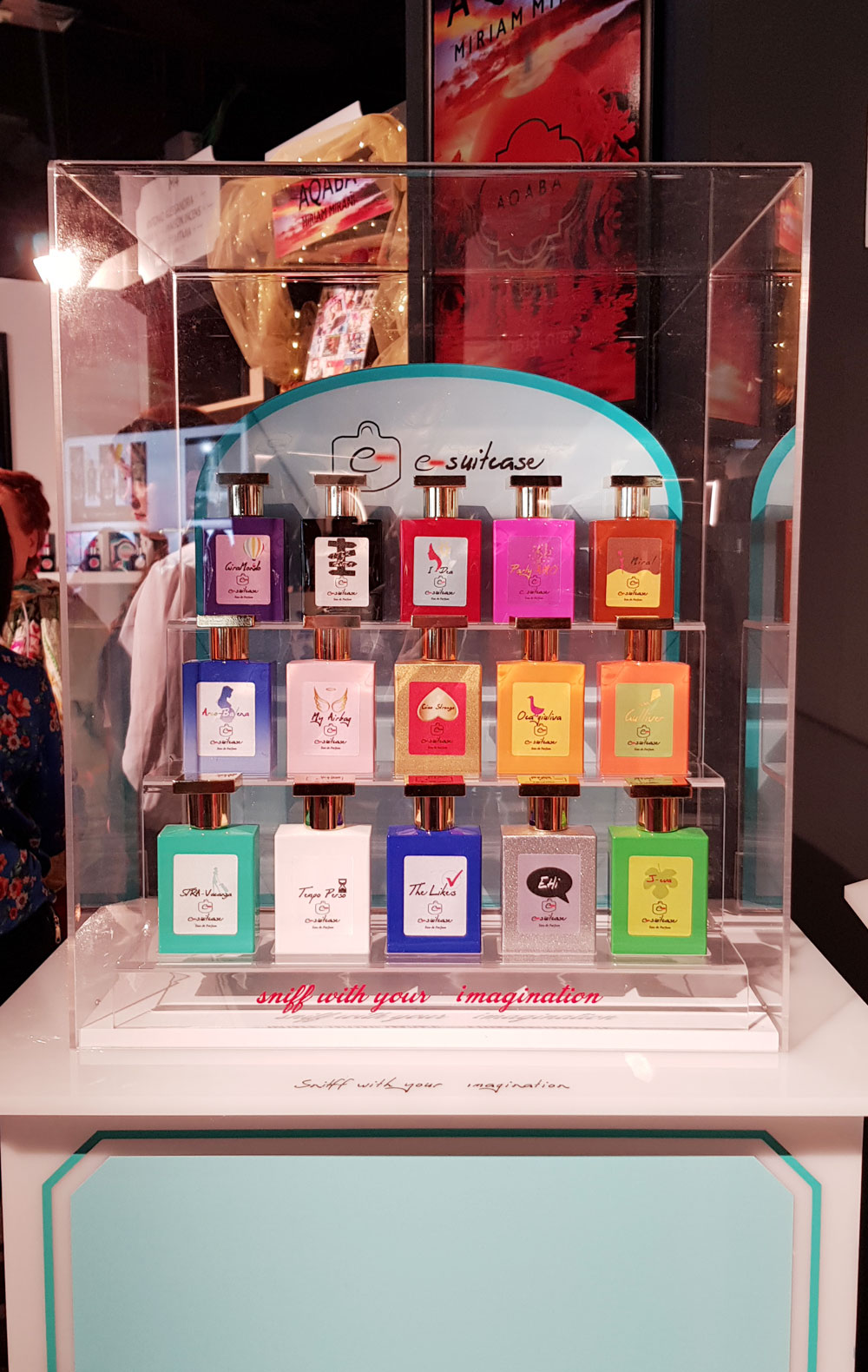 Stefania and Massimo invite us with a warm: "Welcome to the e-suitcase world. Download the e-suitcase APP from your smart phone, sign up with your name and password!"

---
Official press release
Photos by Sandra Raicevic-Petrovic, Esxence 2018
Author:
Sandra Raičević Petrović

Fragrantica Executive Editor, Writer and Designer
Add Your Review
Become a member of this online perfume community and you will be able to add your own reviews.