6 CBD Beauty Products You Have to Try
CBD stands for cannabidiol and it's one of the more unusual beauty and wellness trends, given that it's a molecule found in the cannabis plant. But it's everywhere these days–some even say that it's the new kale! But what's all the fuss about?
CBD is said to help calm anxiety, soothe inflammation and even relieve chronic pain. Don't worry, it won't make you feel funny in any way. Cannabinoids, which occur in nature in plants like echinacea, hemp and flax, are also an integral part of the human body (including breast milk!). Because CBD products contain no (or only trace amounts of) THC, there's no high associated with them.
We did a little research and found this magic ingredient in a variety of products, from mascara to body lotion. Here are six CBD beauty products we're super excited to try: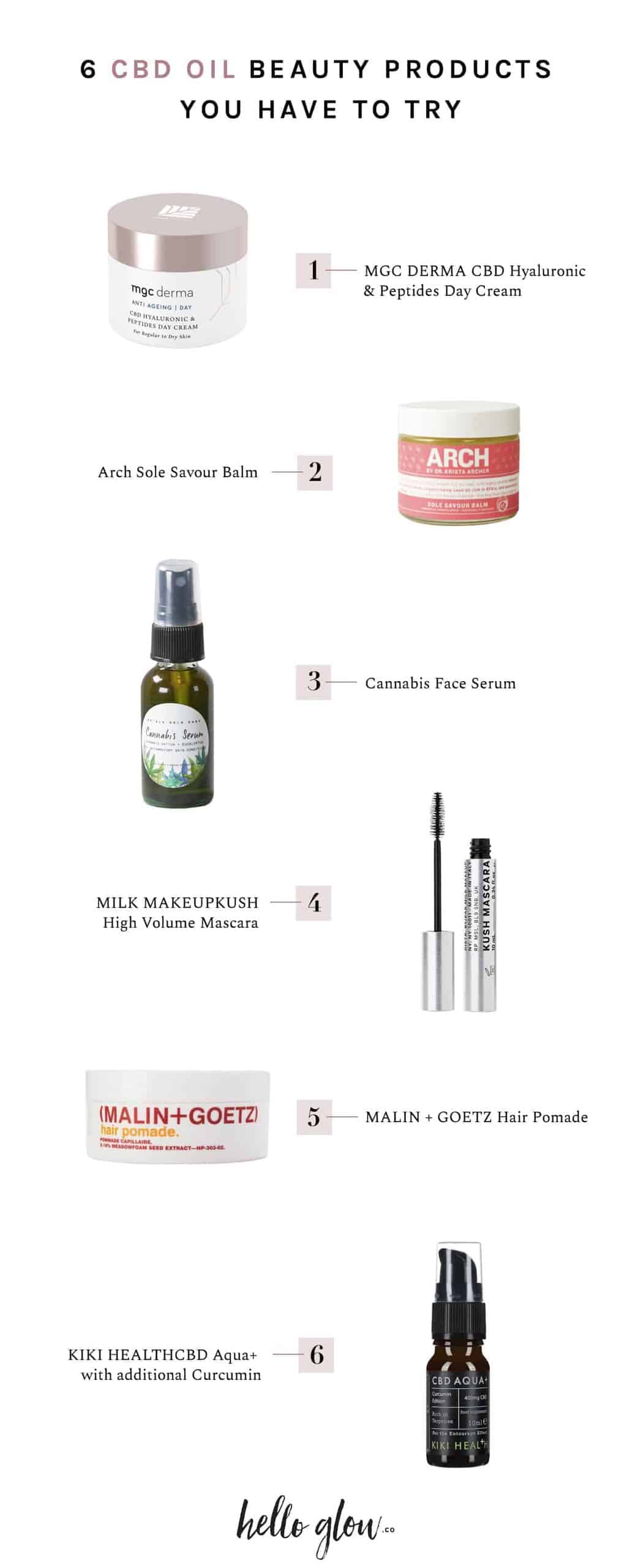 1. MGC DERMA CBD Hyaluronic & Peptides Day Cream // CBD is instantly recognized and absorbed into the skin, starting to heal and moisturize right away. That's what makes it a great addition to your everyday face cream!
2. Arch Sole Savour Balm // Use this balm on your feet before you go to bed to not only improve the quality of your feet's skin, but also the quality of your sleep.
3. Ny Ala Skin Care Cannabis Face Serum // Inflammatory skin conditions, such as acne, dermatitis, psoriasis, eczema and rashes, will benefit from the effects of CBD.
4. MILK MAKEUP KUSH High Volume Mascara // Get a clump-free, intense black finish with this conditioning, CBD-rich mascara. 
5. MALIN + GOETZ Hair Pomade // Volume, shape and separation become reality for your hair with this natural beeswax and CBD pomade.
6. KIKI HEALTH CBD Aqua+ with additional Curcumin // This water-based alternative to CBD oil is the ideal way to get the full beauty benefits of non-psychoactive cannabis extracts.
Related