6 Best Acne Home Remedies
Pimples are such a nuisance. They have the worst timing! You can have gorgeous, clear skin, and then a big ol' red zit pops up just before a date or big event. And if you're exercising more than usual this January, you might encounter additional flare ups as sweat clogs your pores.
The good news is that a zit solution doesn't have to be an expensive product or a strong prescription. Try these simple acne home remedies for an effective spot treatment to shrink a pimple, fast.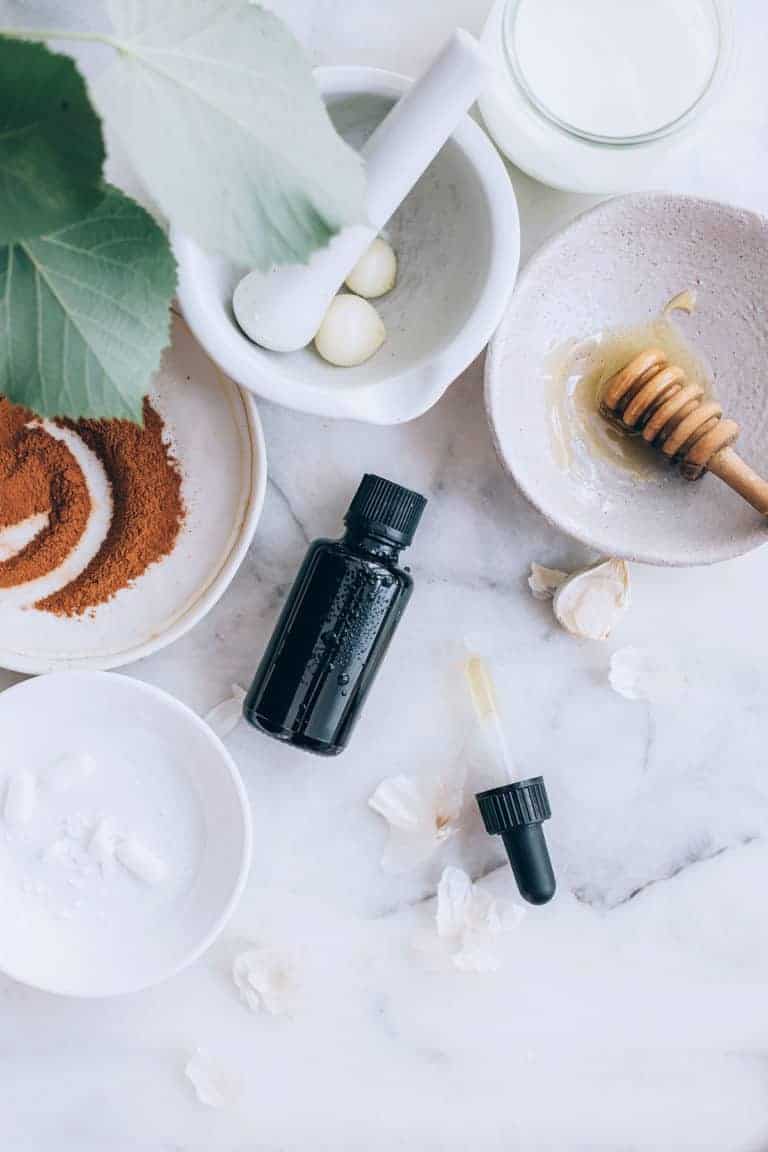 1. Yogurt
Yogurt is a powerhouse food containing lactic acid and zinc, both of which are beneficial for our internal and external health. Plain, unflavored yogurt (no added sugar!) that is high in fat is the ideal type to keep skin glowing and help fight acne.
2. Aspirin
Aspirin contains salicylic acid, a beta-hydroxy acid which acts as a chemical peel to reduce acne and lesions. Topical aspirin also reduces pimple swelling and redness.
3. Nutmeg
The anti-inflammatory and antibacterial spice helps reduce redness and clear out pores. Nutmeg also works beneath the skin to fill in fine lines and diminish acne scars.
This DIY spot treatment shrinks a pimple fast without leaving your skin dry or flaky.
Yogurt + Aspirin + Nutmeg Mask
Yogurt, whole fat preferably
One crushed aspirin
1/4 teaspoon nutmeg
Mix ingredients together to make a paste and gently dab on the zit. Leave on for 10 to 15 minutes and rinse with warm water. Apply the spot treatment below to bring down redness overnight.
4. Honey
Raw honey is praised for its antibacterial properties so this sweet treatment will kill off the bacteria in zits. The skin soother also calms swelling and redness and acts a humectant to lock in moisture and plump skin. You can dab honey directly onto zits and leave on for 10 to 15 minutes. You can add a bit of nutmeg as well.
5. Garlic
Garlic works to prevent clogged pores, kill off acne-causing bacteria and reduce inflammation. Crush a few garlic cloves to release the compound allicin, which contains anti-bacterial, anti-viral and anti-fungal properties that works well on acne and athlete's foot. It also acts a drying agent for oily skin. Garlic can sting if applied directly to the skin so dilute it in water, jojoba oil or aloe vera first.
6. Tea Tree Oil
Tea tree oil is praised for its antibacterial properties in fighting acne. Not only is it effective in treating mild to moderate acne, but it isn't as irritating or drying to the skin in comparison with other active acne ingredients such as benzoyl peroxide. Don't apply undiluted tea tree oil to your skin until you've spot tested to make sure it won't irritate the problem further.
You can add 2-3 drops to 1/2 cup warm water and apply to skin with a cotton ball or keep this natural zit roll-on on hand. Or combine the healing power of tea tree and garlic with this spot treatment to fight flare ups.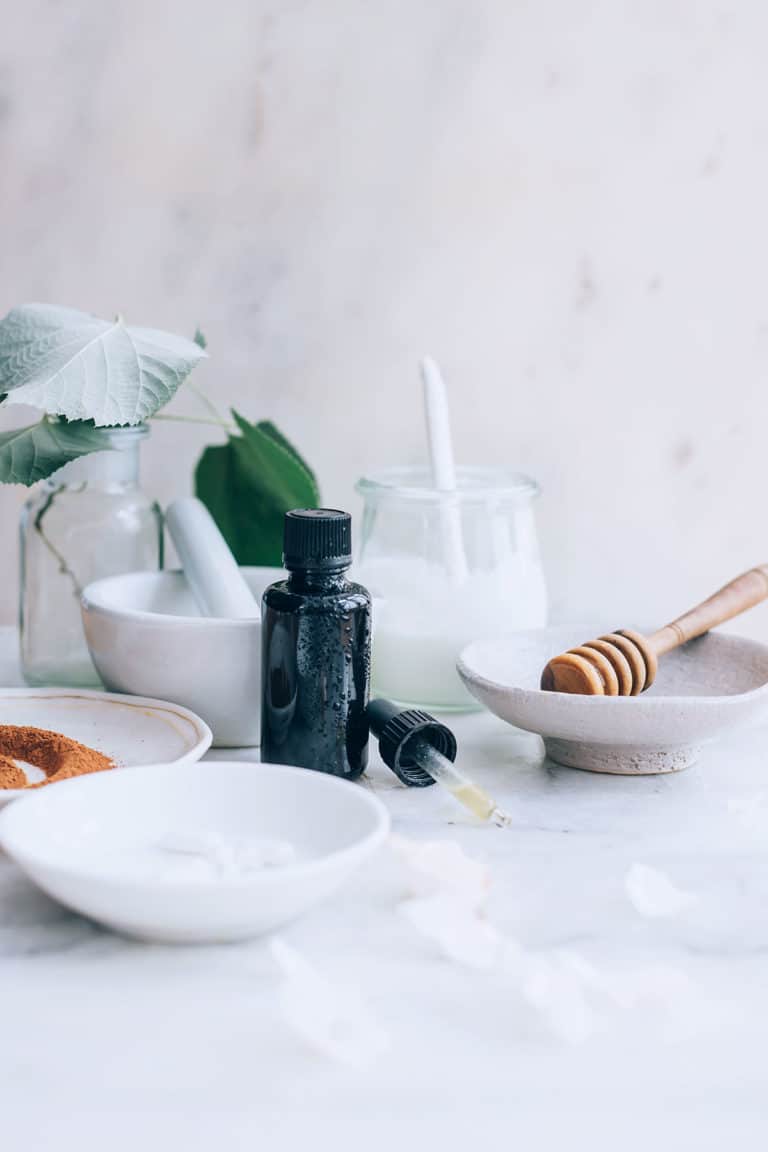 This spot treatment works best when it's made as fresh as possible, so make small batches.
Take half a garlic clove and chop finely or mash it really well with the back of a spoon (or mortar and pestle). Add 1/2 teaspoon jojoba oil to the garlic. Be sure not to substitute another oil in place of jojoba as some oils can clog your pores, defeating the purpose of the treatment. Add 1-2 drops tea tree oil and mix.
Apply to any acne spots or pimples with a clean finger or Q-tip. Don't be afraid to leave pieces of garlic on pimples to let them work their magic. Leave the spot treatment on overnight and then wash off in the morning. The mixture can be stored in the refrigerator for a few days, but again, fresh is best for potency.
Related