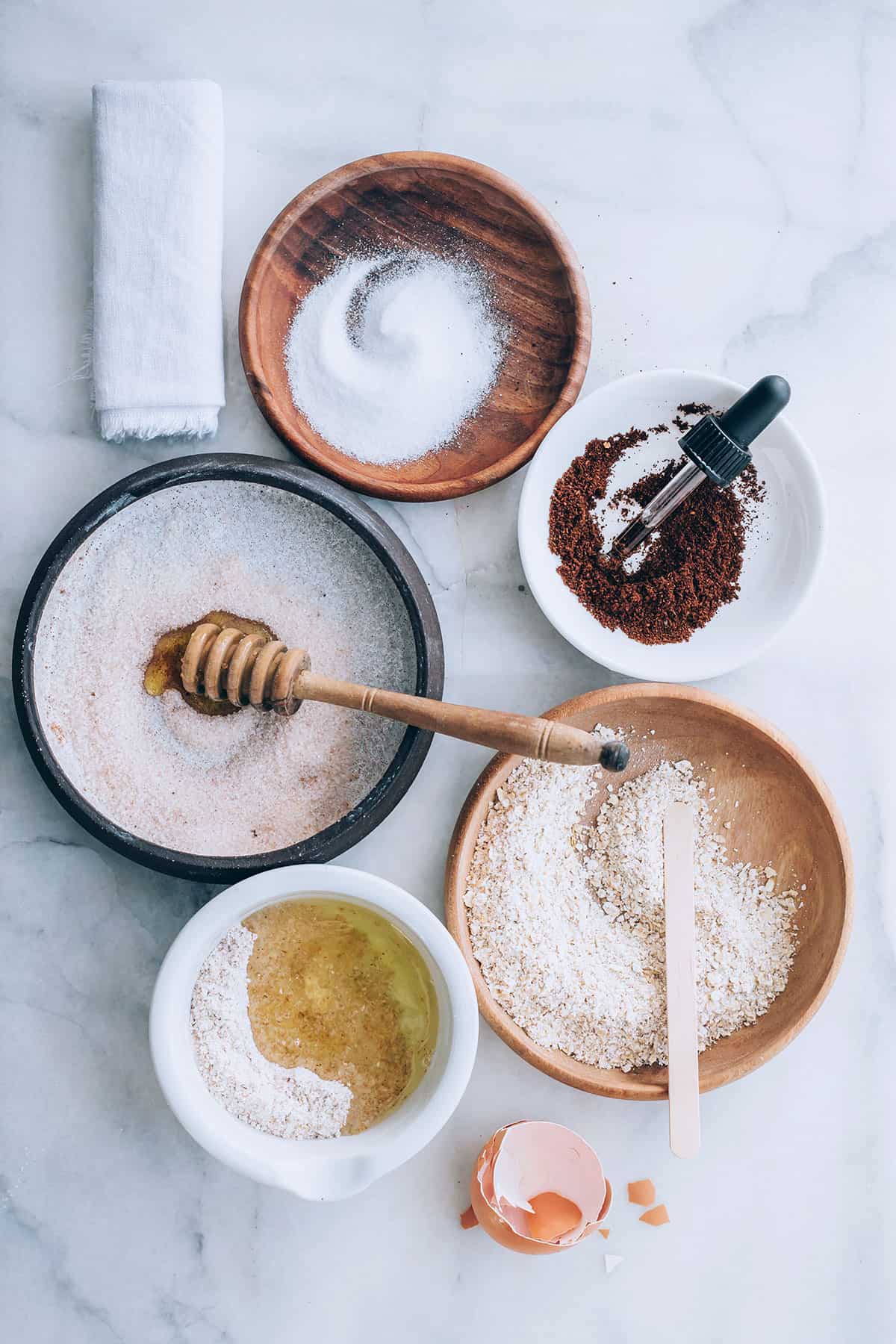 Simple homemade face scrubs are the perfect recipes to attempt if you're new to do-it-yourself skincare. The ingredients are easy to find (in fact, you probably have most of them in your kitchen already!), inexpensive, and homemade face scrubs are really hard to mess up!
Exfoliation is a key part of any facial routine; I recommend a scrub 2-3 times a week to help slough off dead skin cells and unclog pores. Give any one of these simple scrubs a try.
Gentle Oat Scrub
 ½ cup old-fashioned oats
Water
In a blender, pulse the oats until ground. Pinch the ground oats into palm of hand, then add water until paste forms. Gently massage into face and neck. Store ground oats in airtight container for later use.
Honey & Brown Sugar Scrub
1 tablespoon brown sugar (the finer the better)
1 tablespoon honey
Mix brown sugar and honey together and gently apply in circular motions to aid in exfoliation without damage. Rinse with warm water and wash cloth to remove.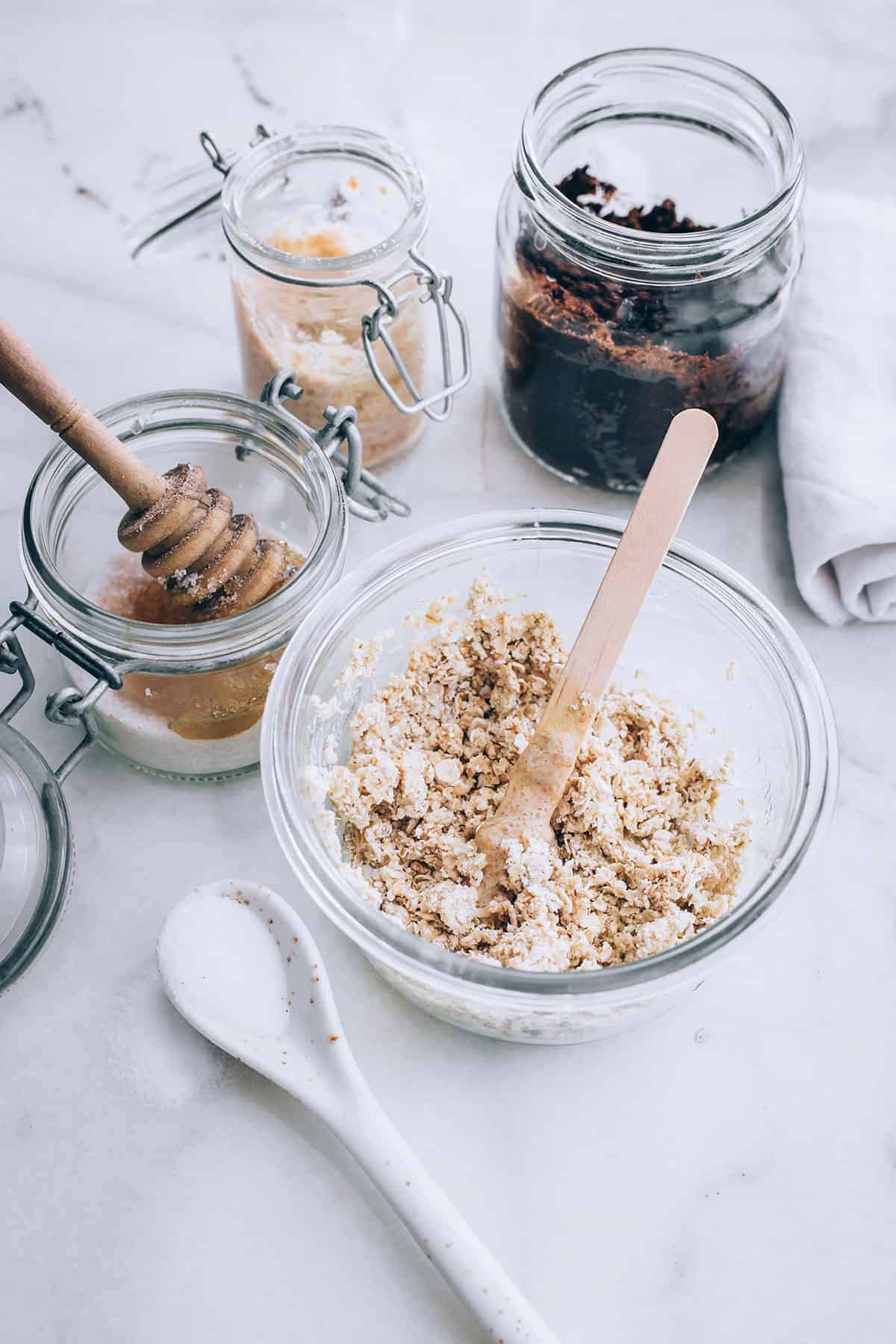 Baking Soda Add-In
Possibly the easiest scrub to make, just add 1 teaspoon of baking soda into a small amount of your cleanser and you've just made your product work double duty as an exfoliating cleanser.
Coffee & Oil Scrub
Talk about reduce, reuse, and recycle! Don't throw away the wet used coffee grounds from your morning brew. Just add 1 tablespoon of oil to them and you've got a gentle, collagen boosting scrub ready to go.
Rice & Egg White Exfoliating Facial Scrub
2 tablespoons brown rice
Egg white
Using a coffee grinder, grind brown rice grains until fine. Add egg white to create a paste, and gently massage in circular motions to exfoliate dead skin. Rinse with warm water to remove.
Photos by Ana Stanciu
Related