3 Easy Ways to Use Grapefruit for Skin
It's prime grapefruit season, which means you have plenty of time to stock up on this delicious fruit that's high in vitamin C, fiber and lycopene. Add a grapefruit to your breakfast and it will aid digestion, lower blood pressure and help with weight loss.
Use the fruit on your face to exfoliate, detox and brighten your skin. You can even use it as an ingredient in your own mood-boosting perfume. We'll show you how.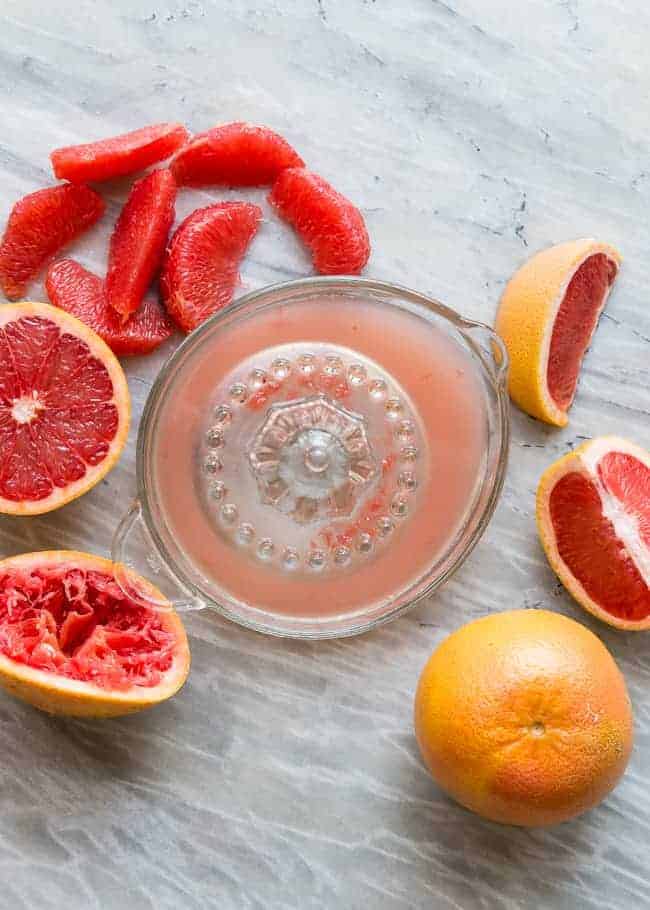 Benefits of Grapefruit for Skin
When you think of grapefruit, chances are you think of vitamin C. And while it's true that vitamin C plays in role in both immune function and skin health, that's just one of the things that makes grapefruit so powerful.
Here are a few reasons you should add grapefruit to your daily beauty routine:
Natural source of antioxidants. Grapefruit is rich in antioxidants, such as beta carotene, lycopene, and, yes, vitamin C, which fight the free radicals and protect against sun damage. Use of topical antioxidants is a quintessential component in one's skin care regimen. And antioxidants have been shown to help prevent sun damage, increase collagen production, brightening agent and most importantly, improves overall skin tone.
Exfoliates dead skin cells. Like lemons, grapefruit has natural acids that exfoliate dead skin, keeping your pores clean and complexion bright.
Boosts hydration. A vitamin C derivative known as magnesium ascorbyl phosphate helps decrease water loss, so your skin retains more moisture and looks more supple. Not to mention, grapefruit juice acts like a natural toner, which cleanses skin, replenishes nutrients and adds moisture (thanks to the fructose, which acts as a natural humectant).
Here are 4 of our favorite DIY ways to use grapefruit for the skin.
1. Fight Fine Lines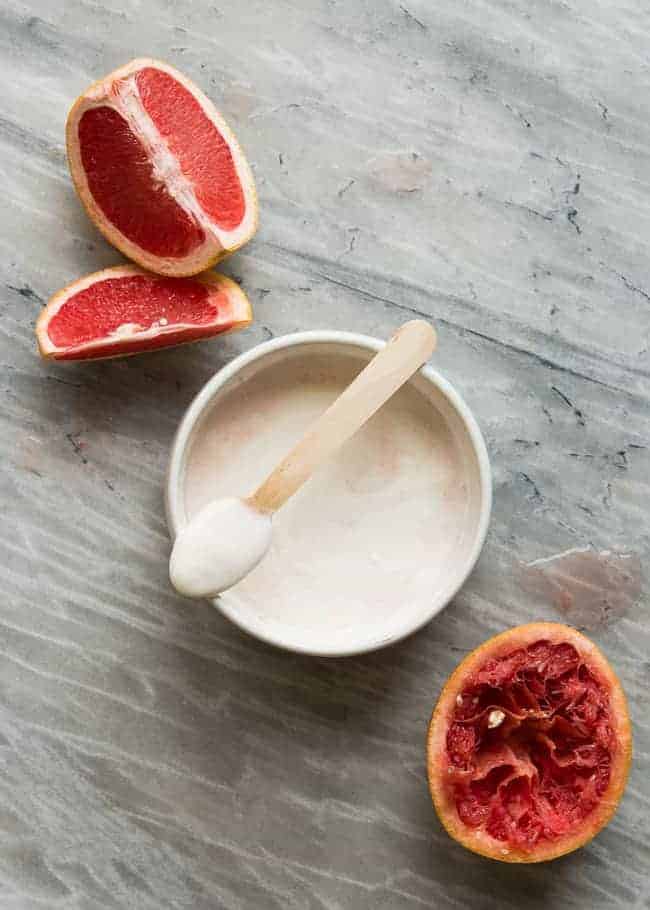 The probiotics in yogurt fight acne and discoloration while the vitamin C and retinol in grapefruit juice repair sun damage, fight fine lines and tone skin.
1/2 grapefruit, juiced
1/2 cup plain organic yogurt
Mix yogurt and grapefruit juice in a bowl. Apply a thin layer to clean skin and leave on for 10 minutes. Rinse with warm water and follow with daily moisturizer.
Apply weekly as a face mask or every 2-3 days as a spot treatment for acne and irritation.
2. Scrub off dry skin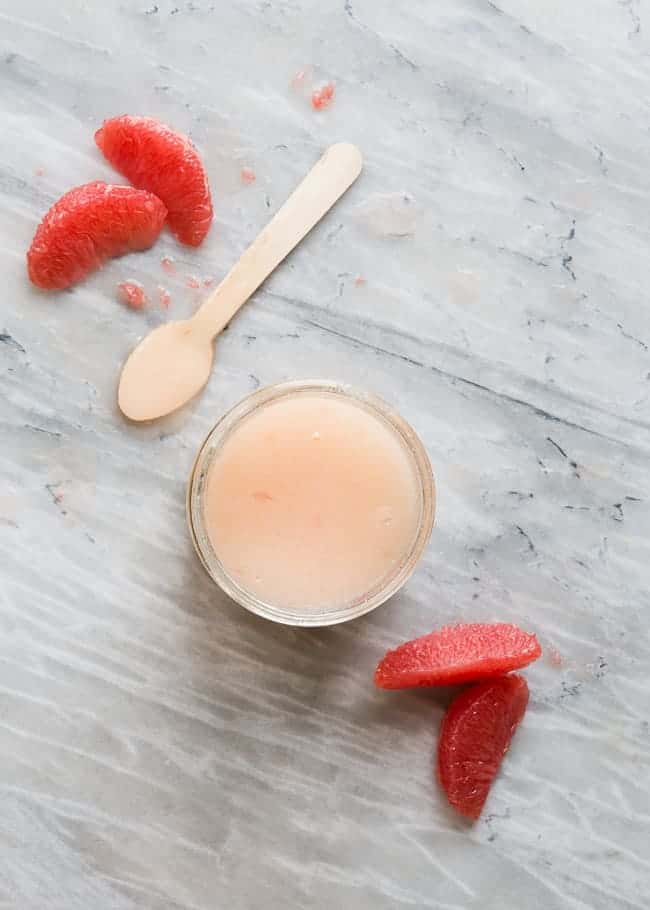 Chock full of salicylic acid, this scrub works magic on your elbows, knees and any other stubborn rough patches. Fruit acids help slough off dead skin and allow new cell growth to happen.
Pour grapefruit juice in a small bowl and add the sugar and grapeseed oil. Fold ingredients over with a spoon to combine.
To use, apply the scrub to freshly cleansed skin and use your hands to gently slough away dry skin.
Because it contains fresh juice, it's best to use this scrub all in one sitting. If you'd like to make your scrub ahead of time, increase the grapeseed oil and add a few drops of grapefruit essential oil in place of the fresh juice. With these changes it should last you 1-2 weeks in the refrigerator.
3. Battle oily skin breakouts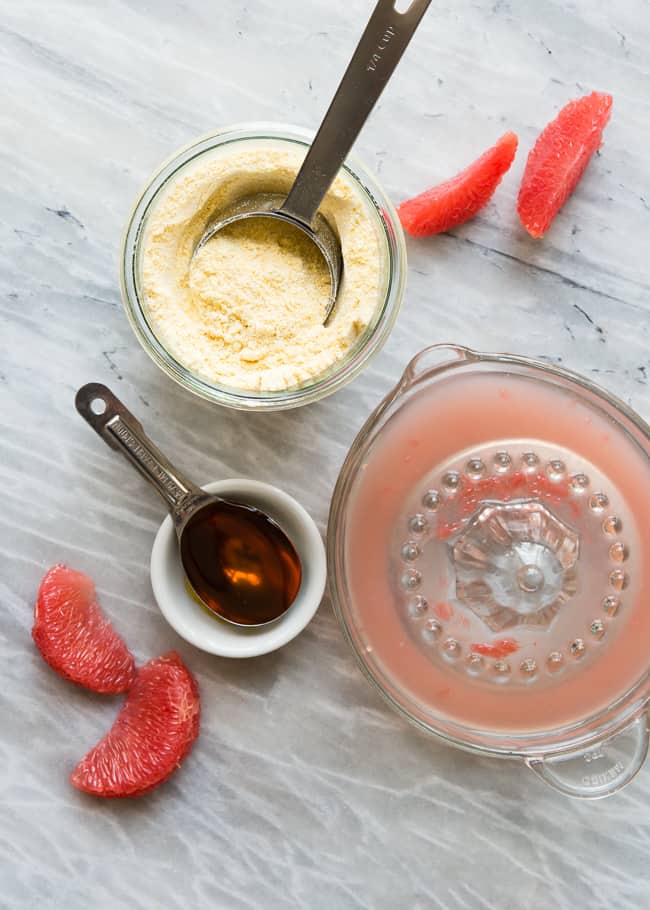 This clarifying mask is great for oily or clogged skin, and it's especially beneficial if you're battling back acne.
The fruit acids will help dissolve debris and sebum in the pores. Meanwhile, the honey is both anti-bacterial and anti-inflammatory, making it a potent acne-fighter.
Combine honey and cornmeal along with the juice of 1/2 grapefruit. Apply to skin and let sit for 10 minutes before rinsing off with warm water.
This mask can be used on the face, the back or anywhere else you experience breakouts.
4. Boost mood with natural perfume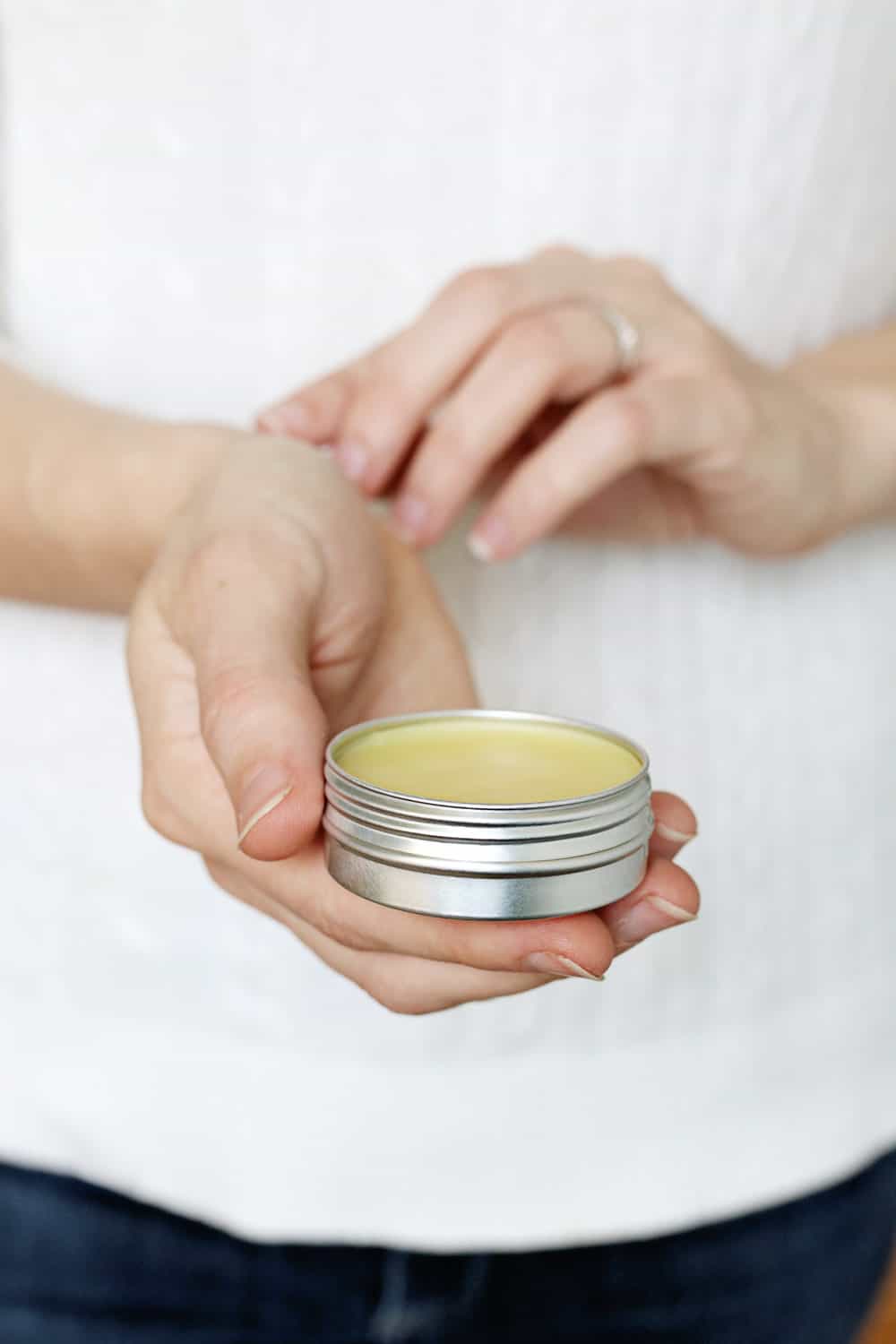 The scent of citrus is a known mood booster so why not enjoy the fragrance all day long?
Use grapefruit essential oil to make a scented perfume or use grapefruit peels to infuse botanical cologne. By adding solid oils, such as cocoa butter, shea butter and coconut oil, you can even make a solid perfume.
If you have a history of eczema, inflammatory skin disease or contact dermatitis, discuss with a board-certified dermatologist before applying fragranced topicals on the skin.
Grapefruit Face Mask FAQ
Do I have to worry about grapefruit juice making my skin photosensitive?
Applying grapefruit juice topically can cause something called phytodermatitis, which is essentially a sun-induced rash. Don't apply grapefruit juice to skin more than 1-2 times a week, preferably in the evening to allow it to wear off before sun exposure. And always, always wear sunscreen when spending time outdoors (but you should be doing this anyway!) and bump up the SPF if you're fair and burn easily.
Won't grapefruit juice dissolve the sugar, making the scrub ineffective?
Not at the ratios we recommend.  Yes, the juice will break down the sugar somewhat but I think that makes for a gentler, less irritating scrub. If you prefer a grainier scrub, cut back on the amount of grapefruit juice.
Can I use other citrus fruits in place of grapefruit?
Sure! Lemon, orange, even tropical fruits like mango and papaya make great homemade beauty products. Just keep an eye on the acidity (lemon juice is a lot stronger than grapefruit juice), and add water if needed to prevent irritation.
How often can I apply grapefruit to skin?
1-2 times a week is safe. As with all beauty products, keep an eye on your skin and give it a break if you notice redness, a burning sensation or increased breakouts.
If I want to make these last longer, can I use a preservative?
A preservative is always recommended if you plan to make your products in bulk ahead of time. This is my favorite water-soluble preservative but you can use whichever you like.
Can I use the grapefruit mask in my hair?
Yes! Grapefruit helps break down sebum in the scalp and encourages cell turnover, both of which are great for healthy hair. You can also use the body scrub as a scalp scrub if you have flakes.
The next time you slice open that grapefruit for your breakfast, save half for your face (or body)!
This post was medically reviewed by Dr. Rina Mary Allawh, M.D., a dermatologist who performs adult and pediatric medical dermatology, skin cancer treatment and cosmetic dermatology. Learn more about Hello Glow's medical review board here. As always, this is not personal medical advice and we recommend that you talk with your doctor.