3 Anti-Inflammatory Aloe Face Masks for Every Skin Type
Aloe vera gel contains properties that are both anti-inflammatory and stimulating in the growth of new cells, making it a wonderful mask ingredient for all skin types. This hydrating gel is moisturizing, yet it doesn't clog pores, so even the oiliest of skins can benefit.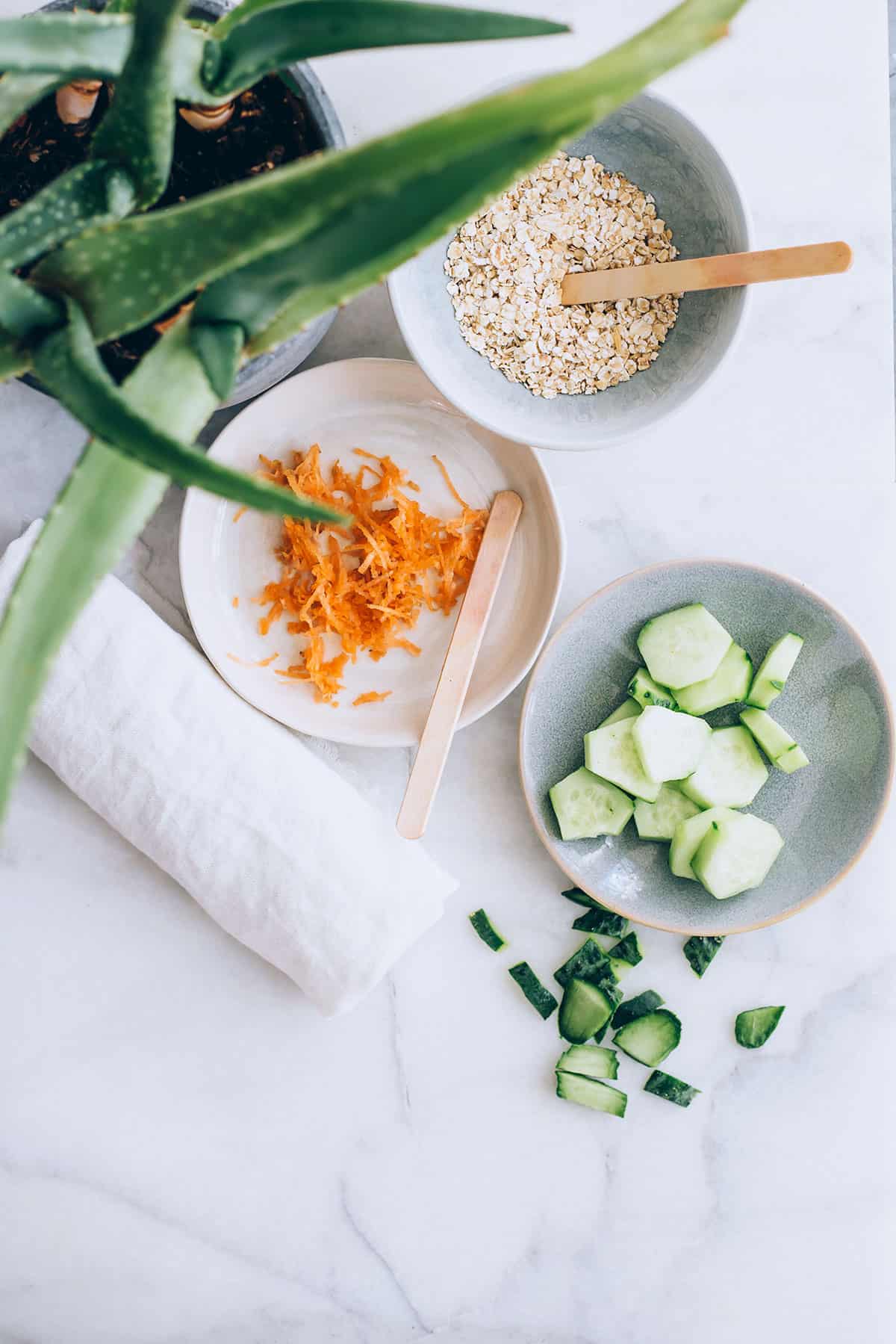 Firming Aloe Vera Mask for Mature Skin
1 egg white
1 tablespoon finely shredded carrot (Use a regular carrot, not a baby carrot. Baby carrots lose a lot of their natural nutrients when turned into little nubs.)
1 teaspoon aloe vera gel
Combine egg white, carrot and aloe vera in a small bowl. Beat mixture together with a fork until frothy (about 1 minute). With clean hands or a brush, apply the mask to the face and eye area. Let the mask dry for at least 15 minutes or up to 30 minutes. You may feel the mask tightening your skin, but if it gets uncomfortable, go ahead and remove it. Remove with warm water.
Aloe Vera Mask for Acne Prone Skin
Blend all ingredients well and apply to face with fingertips or facial brush. Leave on for 10-15 minutes. The aloe and cucumber will soothe inflamed skin while the cucumber seeds themselves are rich in potassium and vitamin E, which help reduce blemishes.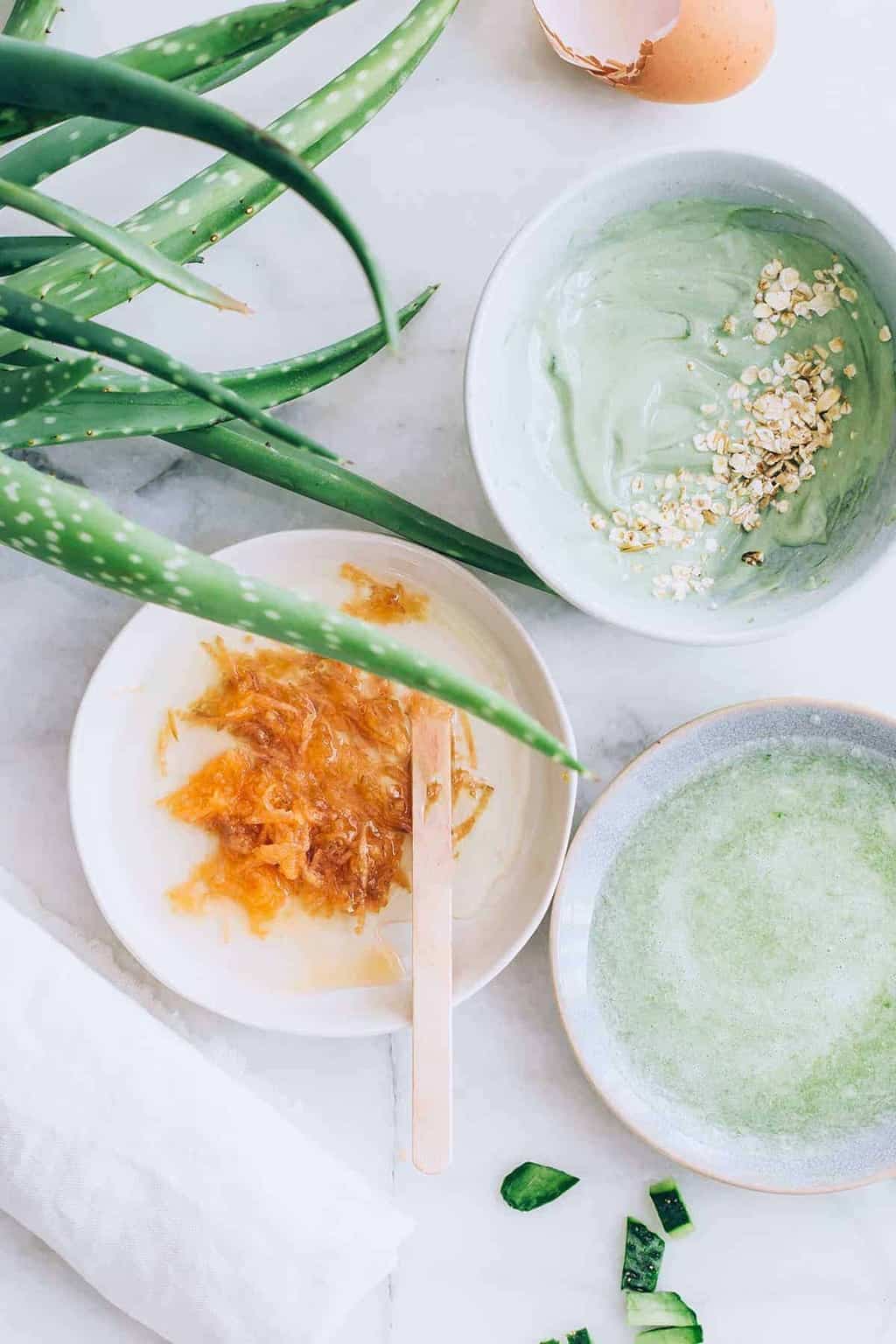 Moisturizing Aloe Vera Mask for Dehydrated Skin
Combine mashed avocado with aloe and oats. Apply to face and leave on for 10-15 minutes before rinsing with warm water. As you remove, you can gently massage the mask into your skin for a little exfoliation.
Related