10 Ways To Mash Up a Banana Mask for Face, Hair + Feet
No surprise, bananas are good for you. They're great for debloating, creamy enough to be an ice cream base, wonderful in banana bread, and, yes, nice on your face. The high potassium content plus the vitamins and natural oils inside these fruit will soften the skin and hair, enriching them with necessary nutrients. So when your bananas turn a little brown, go ahead and raid the fruit basket to mash it into a mask right away.
10 Banana Mask Recipes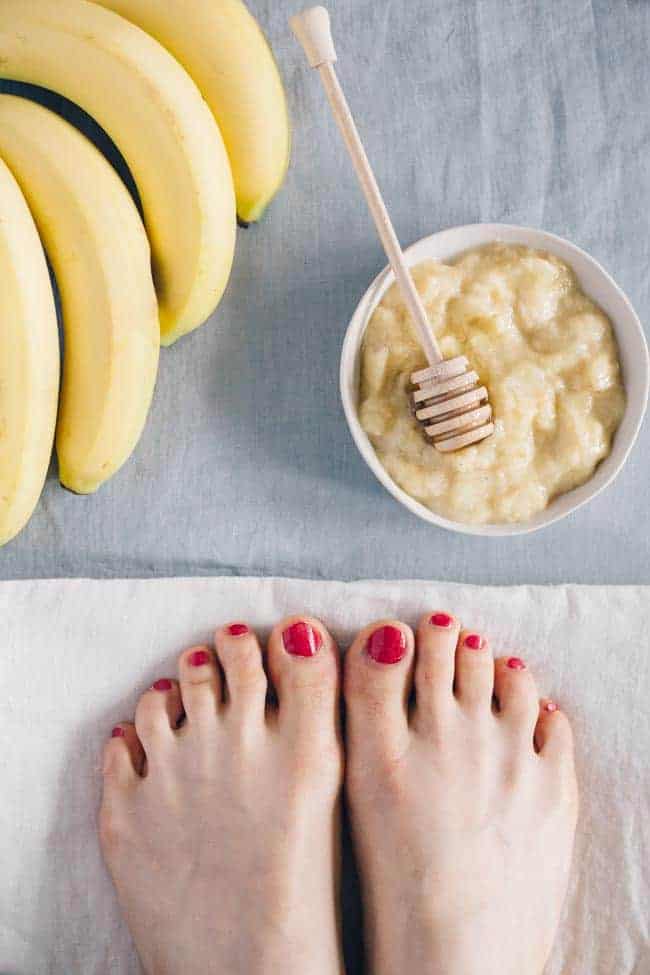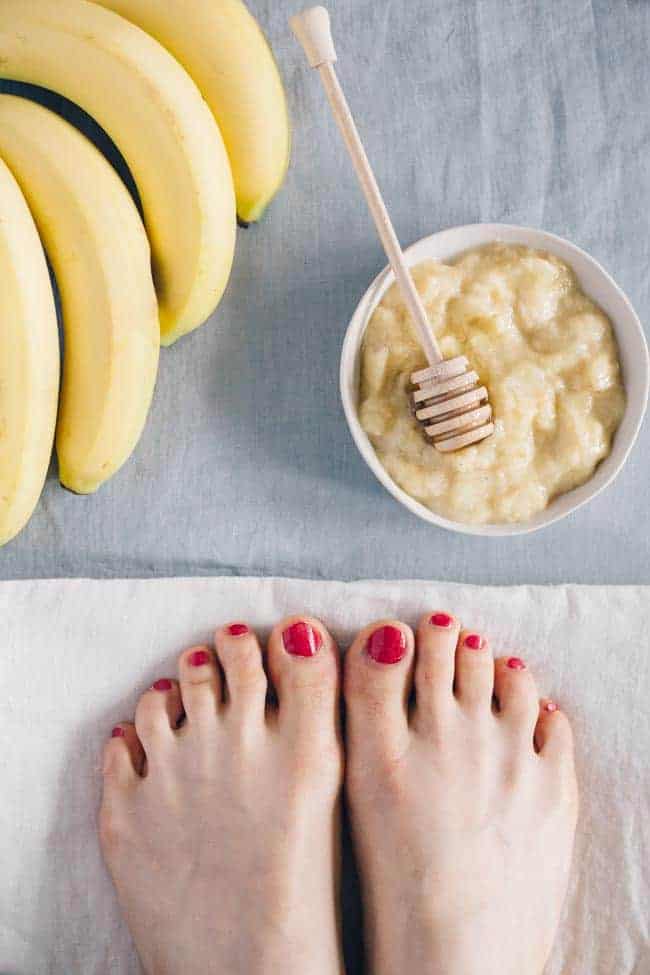 Banana foot masks
1. Banana sandal foot mask. Mash half a banana with a few drops of honey, then slather it all over your feet and wrap in plastic wrap for at least 10 minutes. The perfect way to get instant soft heels.
2.Banana coffee foot scrub. Combine 1/4 cup of fresh coffee grounds, 1/4 cup of kosher salt, 1/4 cup of olive oil and half a banana. Mix together and slather all over the feet (this is a good one to do sitting on the edge of the tub). Let it sit for 10 minutes, then scrub and rinse.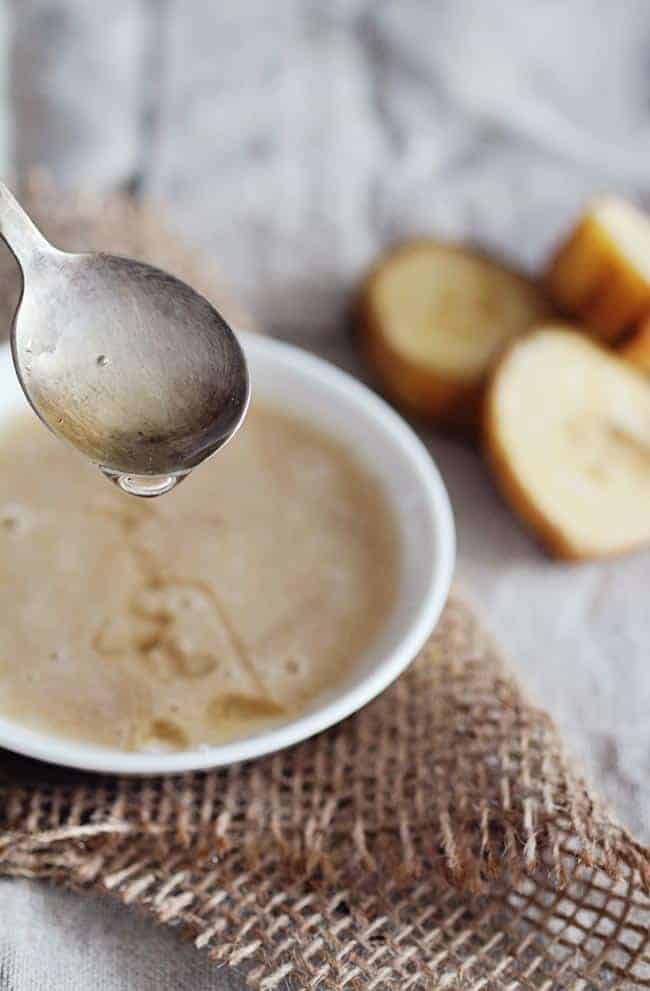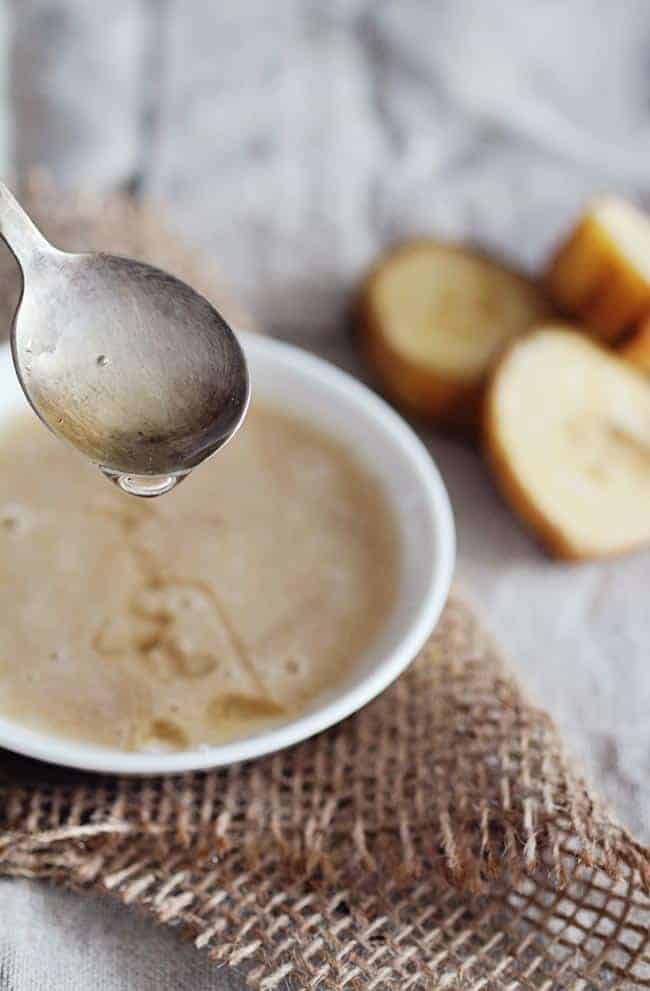 Banana hair masks
3. Banana and honey hair mask. Blend 1/2 cup of organic honey with two ripe bananas and 1/2 cup of olive oil. Apply from the top of the head to the hair tips and cover with a shower cap for at least 10 minutes. The mask soothes an itchy scalp and moisturizes the hair at the same time.
4.Banana and olive oil hair treatment. This simplified version only asks for a banana and one tablespoon of olive oil, pureed really, really well! Massage the mask into the hair and scalp, leaving it on for 30 minutes before rinsing.
5. Repairing mask for frizzy hair. You only need two ingredients to make this hair mask: honey and banana. Get a handle on your locks and get rid of summer frizz.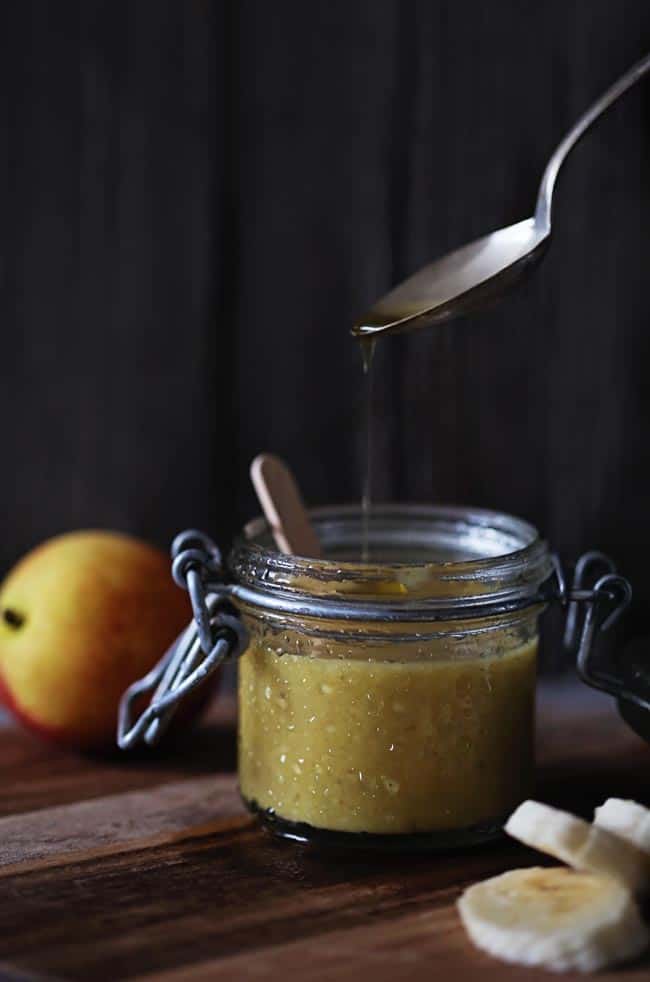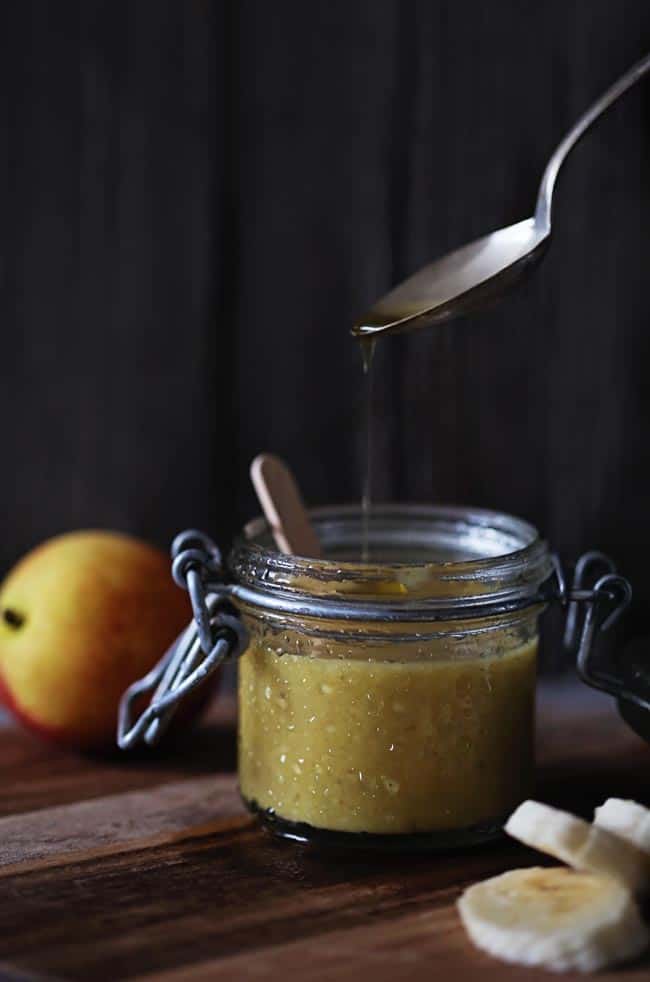 Banana face masks
6. Banana face mask. For an anti-aging mask that fights fine lines, mash a ripe banana and an apricot together with one tablespoon of olive oil. Apply to the face for 10-15 minutes and rinse off with warm water.
7. Greek yogurt face mask. Add half a banana banana, turmeric and tea tree oil to a simple yogurt and honey mask in order to clear out an acne breakout.
8. Acne mask. Mix a banana with one teaspoon of milk, a pinch of nutmeg, and a teaspoon of oatmeal. Apply to the face and allow it to dry before rinsing.
9. Banana honey mask. Mix the two ingredients – half a banana and two teaspoons honey – in a bowl, and apply to the face after doing a facial steam. Allow to sit for 10 minutes before washing.
10. Oily skin treatment. Get rid of excess oil and lighten your skin by mixing a banana with two teaspoons of lemon juice. Let the mixture sit on the skin for 15 minutes, and then rinse off with warm water.
Photos by Ana Stanciu